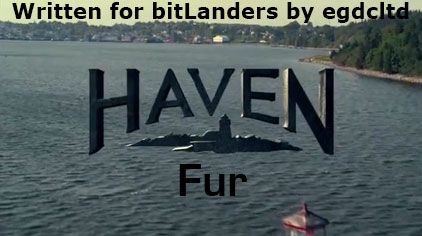 Image Credit: Wikipedia

"Fur" is episode six of season one of Haven, a supernatural drama series loosely based on Stephen King's novel The Colorado Kid. In this episode, some unusual deaths at first seem to be from a rabid wolf, then perhaps a werewolf.
Wolf Attacks Inside Vehicles Are Uncommon
This episode opens with a man leaving the Haven Hunt Club and getting into his car. When he gets in, he sees that his back window has been broken. Then a wolf attacks him from the back seat. Rather uncommon.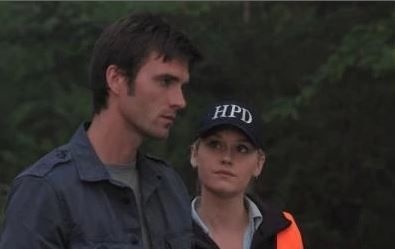 Image Credit: Fandom
Smashing Car Windows is Unusual Behaviour for Wolves
The man is, not surprisingly, rather dead. And partially eaten. Nathan points out that it was a full moon the previous night. Nathan's father is also a member of the club. He wants to organise a hunt to find and kill the supposedly rabid wolf - Nathan doesn't believe that breaking into cars by smashing the window in order to attack and eat people is normal behaviour for a rabid wolf. The dead man had been arguing with another member over a woman just before he left. The chief agrees to let Nathan and Parker have a day first.
A Werewolf in Haven?
The woman they were supposedly arguing over is actually an animal rights activist. There isn't any other evidence than a wolf attack, so the chief arranges a hunt. Then the man the first dead man was arguing with is attacked inside a garage by a wolf. Nathan's quip regarding the full moon seems a bit more relevant.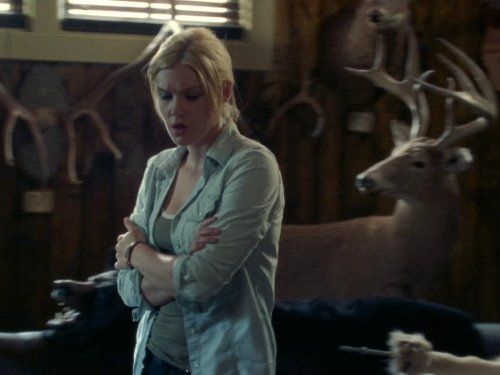 Image Credit: IMDb
Stuffed Animal Attack
There's a symbol near the house of the second dead man - and there was the same symbol at the Hunt Club. Supposedly, the animal rights activist is a witch, and this is a hex. Nathan is far more interested in the woman than Parker is. Then another animal goes wild and attacks the hunters - only it's a stuffed animal. So it doesn't look like a werewolf, but it's definitely weird.
Haven - Fur Clip
Video Credit: multipleverses via YouTube

More Blogs Form This Television Series:
Want to earn from blogging on bitLanders? CLICK HERE to sign up and get a reward.