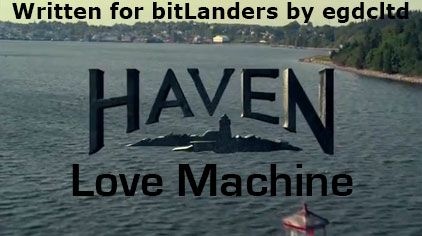 Image Credit: Wikipedia

"Love Machine" is episode three of season two of Haven, a supernatural drama series loosely based on Stephen King's The Colorado Kid. In this episode, the Parkers and Duke's wife are looking for places to live and machinery starts attacking people.
This Boat Does Not Like Insults
On a fishing boat in the harbour, the net winch isn't working. A man is trying to fix it, insulting the boat at the same time, when the winch moves itself and empties the net on him.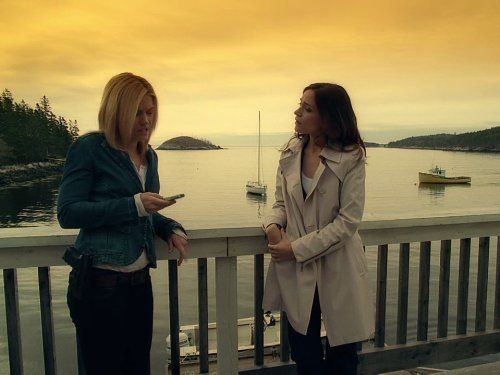 Image Credit: IMDb
Parker & Parker are Looking for Somewhere to Rent
Parker is looking at an apartment above The Grey Gull which Duke is willing to rent. Parker 2 is accompanying her, as they are both looking for a place to rent. Parker 2 found the latitude and longitude inside the book that the pair found in Agent Howard's house in "Fear & Loathing", for a remote spit of land. The captain of the boat is still alive, and gets into an argument with the boat's actual owner - a fairly unpleasant person - when the boat starts up without anyone piloting it. This time, the boat actually kills the captain with a winch. The chief suspect is now a boat.
A Renamed, Formerly Sunk, Boat
The boat had been renamed - something that isn't done, because it's bad luck. Under its previous name, the boat had sunk to the bottom of the ocean, then since raised and refloated. The previous crew were still at their posts when the boat was refloated - dead, of course.
Machines Are Going Crazy
Then another piece of equipment at the docks operates itself, crushing a car underneath a block of concrete. Then their chief suspect for controlling the machines is killed by two machines working together. Has Skynet branched out into really primitive Terminators? More machines start going berserk.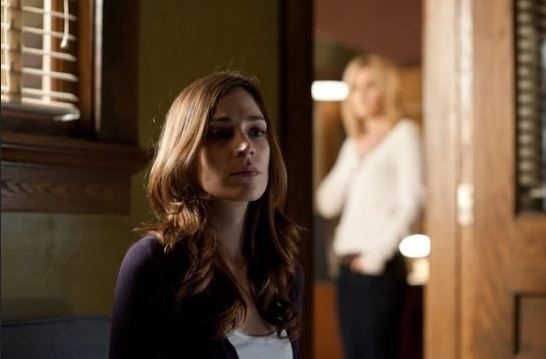 Image Credit: Fandom
Duke's Estranged Wife Also Wants Somewhere to Rent
In "A Tale of Two Audreys", Duke's wife, Evi, had turned up. He wasn't happy to see her again. She also wants to rent the apartment.
Haven Season Two Trailer
Video Credit: tvepisodesbiz via YouTube
More Blogs From This Television Series:
Want to earn from blogging on bitLanders? CLICK HERE to sign up and get a reward.