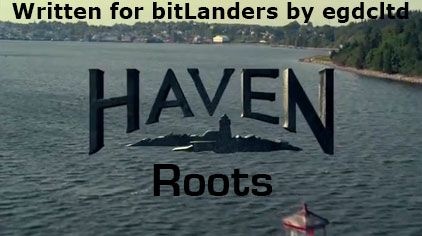 Image Credit: Wikipedia

"Roots" is episode five of season two of Haven, a supernatural drama series loosely based on Stephen King's The Colorado Kid. In this episode, at a wedding rehearsal trees start attacking people.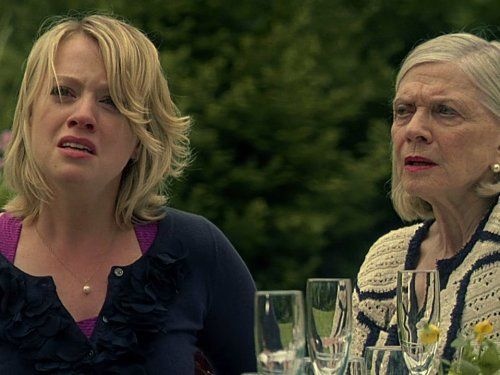 Image Credit: IMDb
The Trees Kicked a Football Back?
At a wedding rehearsal the groom, Peter, is pressuring the bride's father for money, so he can keep his daughter in the manner she's accustomed. The groom seems a bit of a jerk. The groom kicks a football into the trees, but it's kicked back when he looks away, the ball is kicked back - the worse for wear.
Parker, Chris and the Crockers Are Arriving
Parker is delivering the marriage license - accompanied by Chris Brody; they're supposed to be on a date - and the Crockers - Duke and his wife, Evi, having got back together in the previous episode, "Sparks and Recreation", are delivering the wine (they're not telling the truth; they're trying to find out more about the box they had found which is supposed to help him against the tattoo people. They didn't notice the box had writing, 'Crocker,' on the top that is only visible in the correct light.).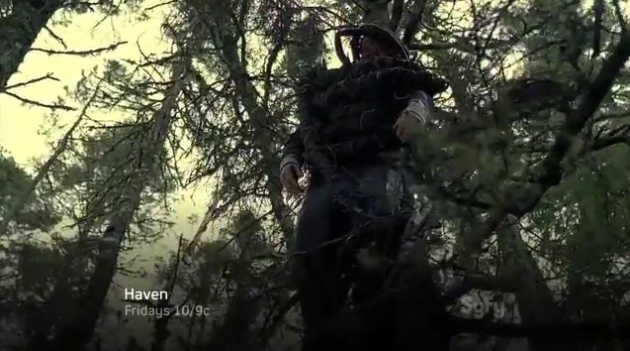 Image Credit: In The Open
The Groom Wants Some of the Woods
When Parker hands over the marriage license, the bride's father decides to call it off, screws it up and storms off. Then Parker hears screaming and goes into a room to find blood, a broken window, and a trail leading into the trees. Chris follows her, and they find the father's glasses, covered by a goo. The body of the man himself is in a tree, wrapped in branches, but they don't see it. It turns out that Peter wants a chunk of the woods - the woods that have just killed someone - not actual cash.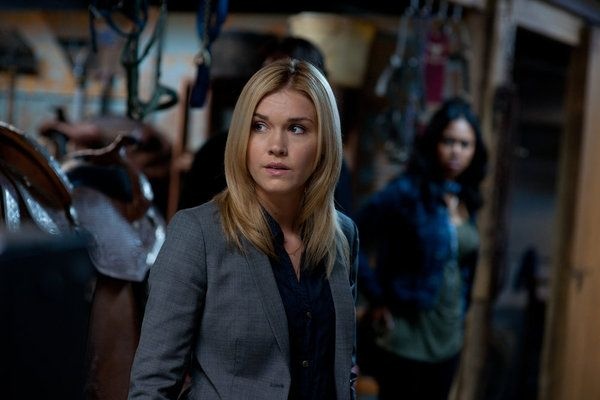 Image Credit: TVEquals
The Woods Attack
The groom's father has scars that he blames the bride's family for. Then the dead man's body, in pieces, turns up at the edge of the clearing - with cuts like the groom's father's scars. Most of the guests have left, leaving behind the families, the Crockers and the staff, as well as Chris and Parker. When one of the staff tries to flee, she is attacked by roots, which then chase the others into the barn. The phones are down, so they can't communicate, and then the woods attack Vince, Dave and Nathan; the former two having broken down and the latter having come to help them.
New Plot Threads
This all gets finished rather early, and a couple of other plot threads open up.
Haven - Roots Trailer
Video Credit: SFF Ring via YouTube
More Blogs From This Television Series:
Want to earn from blogging on bitLanders? CLICK HERE to sign up and get a reward.