Introduction: Few people would expect to find an Afghan professional football * star becoming world-famous on the beaches of Brazil.
Yet that is exactly what 25-year-old Hazratgul Baran is doing, and he isn't even close to being done.
Hazratgul was born in Iran to an Afghan refugee family. He began playing football there at the age of ten. His family saw his great talent and love for the game, and they dreamed that young Hazratgul would one day become a professional football star.
Hazratgul Baran حضرت گل باران has done that. But the road has not been easy. He has traveled his road in professional football through hard work, willpower, his love for the game, and perhaps a bit of taqdir (destiny). تقدیر
As a young teenager, Hazratgul played for an Iranian team in Khuzestan. So many great football players and teams come from this province of Iran that many Iranian sports fans call Khuzestan "Little Brazil."
Hazratgul quickly became the captain of a local team that won Khuzestan's provincial championship. He then signed immediately with a professional team in the Iranian Pro League, the highest level of club football in Iran. Hazratgul played hard and well at the professional level and became captain of his new Pro League team too.
But then taqdir (destiny) تقدير struck. One day during a Pro League match, Iranian football officials threw Hazratgul off the field. The reason: he was an Afghan, and not an Iranian.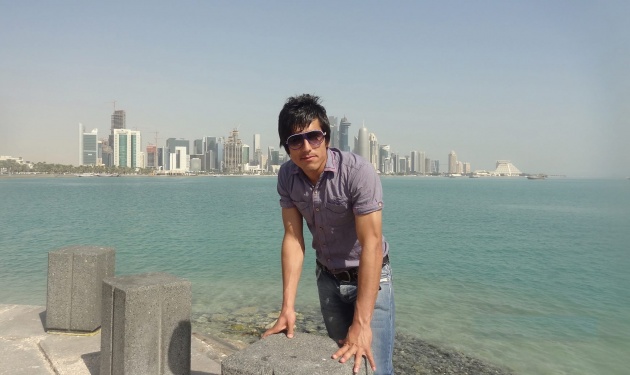 Hazratgul and his Iranian fans were deeply disappointed at this discrimination against his Afghan heritage. But he could not surrender his love for the game. With the drive and determination that his many fans admire, Hazratgul made a decision in 2004 that would change his life. He decided to return to his Afghan homeland - where he had never lived - so he could keep playing football.
Two years later, his reputation in Afghan sports had grown. Hazratgul was hand-picked for the Afghan National Football Team by the legendary Afghan player-coach Ali Askar Lali and the German coach Klaus Stärk, who managed the Afghan National Team from 2005-2008 and led it to qualify for the 2008 AFC Challenge Cup ahead of the favorite that year, Kyrgyzstan.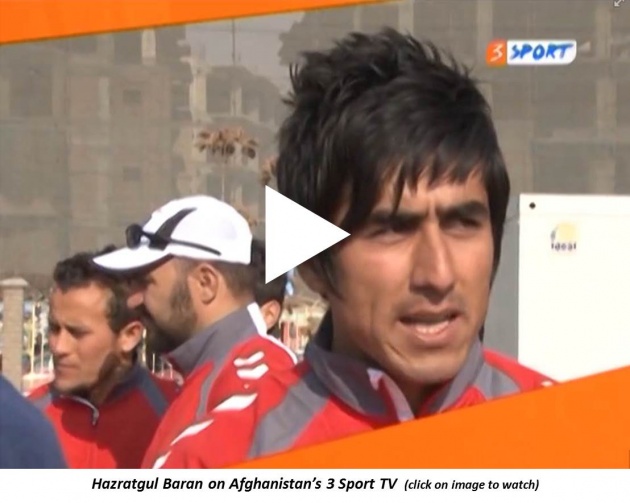 Hazratgul and the Afghan National Team were about to play in Beijing, China at the qualifying rounds for the 2008 Summer Olympics. But then taqdirتقدير struck again. Hazratgul was sidelined by a bad case of appendicitis. Complications kept him sidelined for almost a full year while he recovered.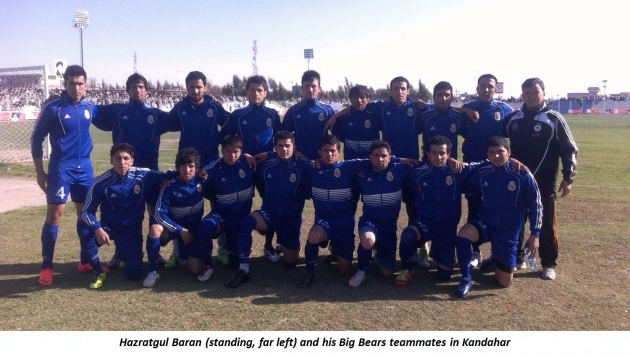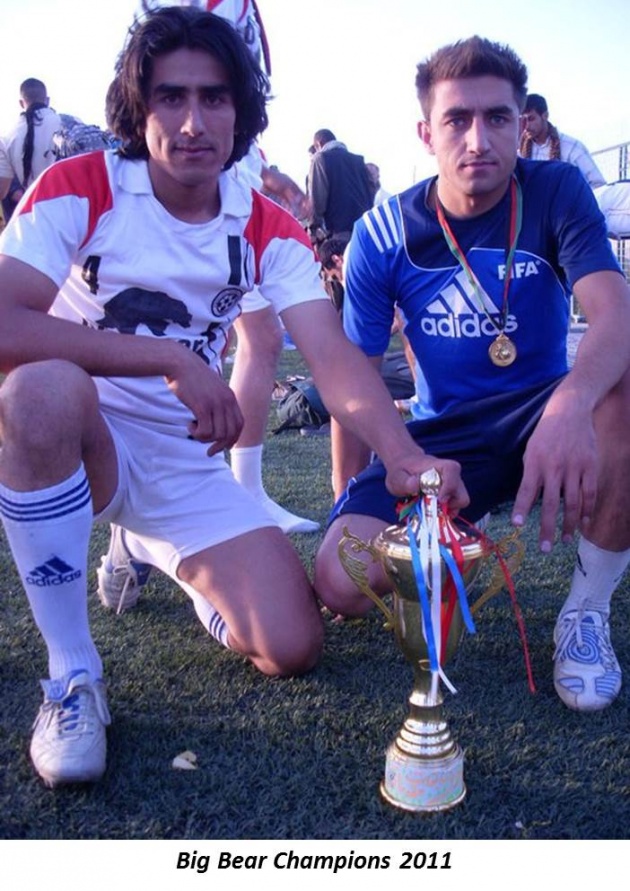 Hazratgul returned to action in 2009, becoming a standout player for the powerful Afghan clubs Lions of Khorasan and the Kabul Big Bears. In his last match playing for the Big Bears, he helped lead his team to a major win in Kandahar against the powerful Herat XI team at the Afghan regional games in 2011.
That same year, the Afghanistan Football Federation and the Afghanistan National Olympic Committee unexpectedly decided to create the first-ever Afghan National Beach Football Team. This surprised many sports fans worldwide because Afghanistan is a landlocked country with no beaches.
The Afghan Olympic Committee and the new and untested Afghan Beach Football Team were determined to go to China for the 2012 Summer Olympics qualifying rounds. They needed good, experienced football players and wanted Hazratgul to sign on with the team. Hazratgul was intrigued by the new challenge and the new way of playing football.
The rest is Afghan sports history. Hazratgul himself tells the rest of the story.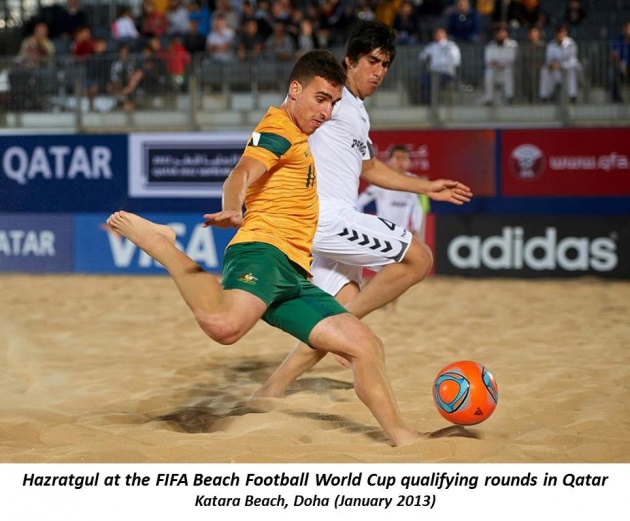 Hazratgul Baran speaks here in an exclusive Film Annex interview with Edward Zellem, the author of "Zarbul Masalha: 151 Afghan Dari Proverbs" and a U.S. Navy Captain.
-----
Film Annex: It's a pleasure to speak with you, Hazratgul. You have chosen a very interesting path after being a star in traditional football. How did you get started in beach football?
Hazratgul Baran: First, I would like to thank you for this interview, Dagarwaal (Navy Captain/Colonel) Zellem. دگروالزالم It is an honor for me to speak with you. I really enjoy reading your other interviews, and your work with Afghan Proverbs is very interesting too.
I try not to think of myself as a star, either in Afghanistan or in Brazil. I am just a football player. Football is my love, and fortunately it is my work too. I am just like any other person who loves his work and tries to be the best they can be.
About me, it is very simple. I love football. It is my life.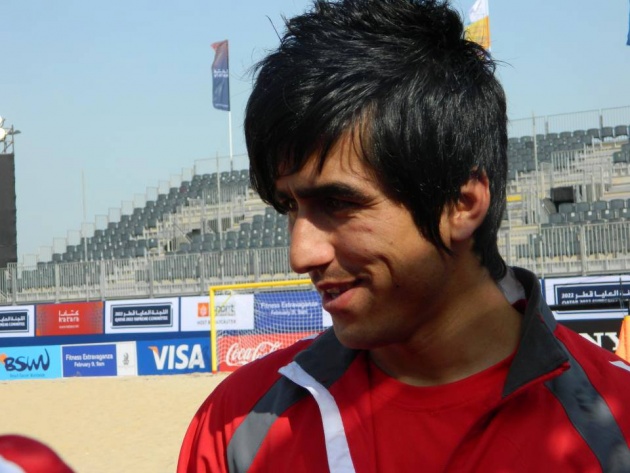 I played for some of the best traditional football teams in Afghanistan for several years - the Afghan National Football Team, Lions of Khorasan, and Kabul Big Bear.
When the new Afghan National Beach Football Team was created in 2011, I was excited to try it. Beach football is a relatively new sport in the world and it was even newer to Afghans, because we don't have beaches. But I love new challenges.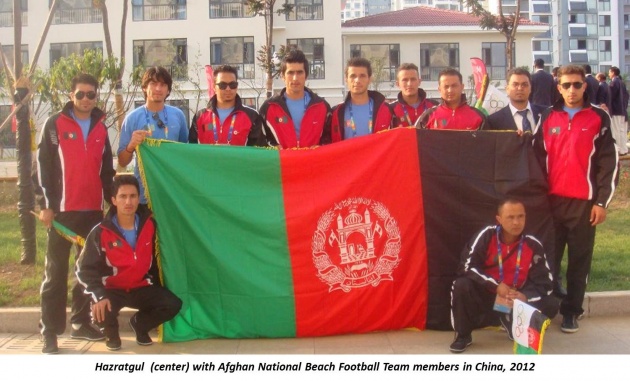 I enjoyed playing beach football right away. But we players on the Afghan National Beach Football Team had almost no knowledge or experience with this new sport. We were sent to China for the 2012 Asian Beach Games to try and qualify for the London Olympics. We played against much more seasoned and professional national teams in China, and we were beaten badly. But like typical Afghans, we never gave up and fought to the end.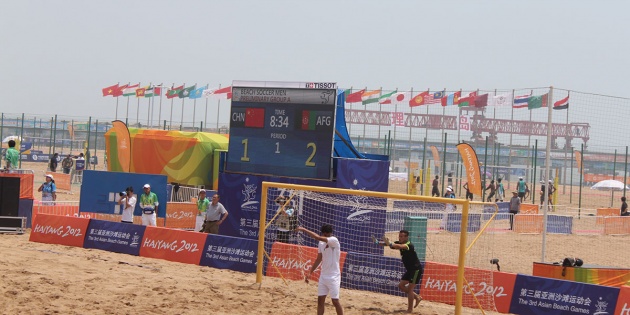 FA: So how did you end up playing for São Paulo, one of the best beach football teams in Brazil - where beach football is perhaps the best in the world?
HGB: After our defeat in China, we all kept working even harder to improve. I fell in love with beach football even more. The Afghan National Team was a great group of players: highly motivated and great athletes. We got a new coach from Brazil with fifteen years' experience in both traditional and beach football. That helped a lot, and as a team we kept working hard every day. We became much better.
Then in January 2013, we traveled to Qatar to play in the FIFA Beach Football World Cup qualifying rounds at Katara Beach in Doha. It was very exciting and we were ready to play.
Our Afghan team won two great victories on the beaches of Doha. First we beat Qatar, the host team, 7-3. Then we beat Saudi Arabia 3-0 and went to the playoff round. I played well at Katara Beach, and it was a great feeling for our team to beat both the Qataris and the Saudis on their own sand. They have a lot more sand and beaches in their countries than we do in Afghanistan. (laughs)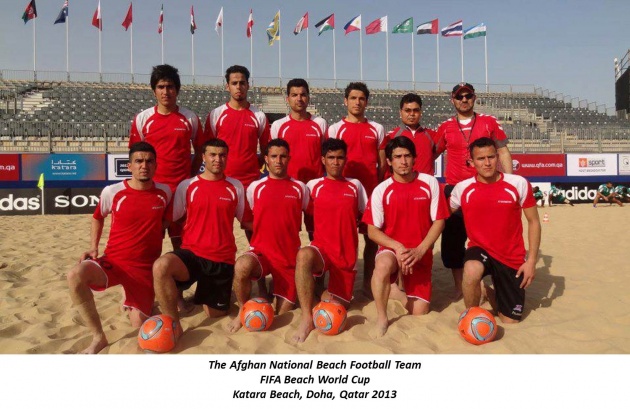 There were some pro football scouts from Brazil watching at the games in Doha. After the games they recruited me to play for São Paulo, which is one of the best beach soccer teams in Brazil. I was very reluctant to leave my Afghan teammates who had become like brothers to me. But I wanted to give Brazil a try, because beach football is so big in Brazil and the competition there is fierce. I wanted to test myself. So I signed with São Paulo and went to Brazil. That is where I play now.
I can't get enough of football, whether it is on a traditional field or on a beach.
FA: Some of our readers may not be familiar with beach football. What are the major differences between beach football and traditional football?
HGB: I'm happy to talk about some of the major differences between beach football and traditional football. There are differences in both the game itself and in the pitch (field).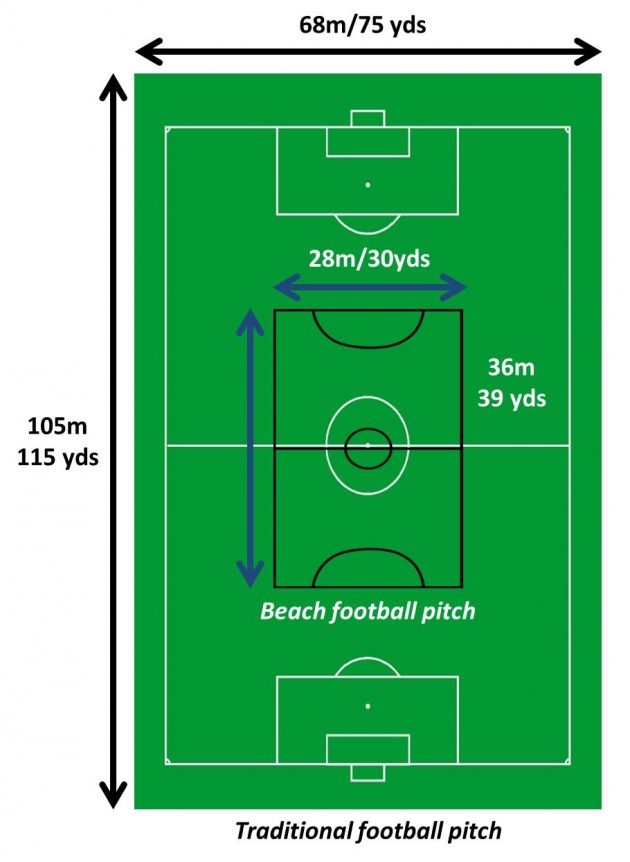 A beach football pitch is about seven times smaller than a traditional football pitch.
We do less passing in beach football because the pitch is so much smaller.
Beach football is much faster, for the same reason.
A beach football team has 5 players on the pitch (including the goalkeeper).
A traditional football team has 11 players.
A beach football match is 36 minutes and three periods.
A traditional football match is 90 minutes and two halves.
A beach football pitch is made of sand, about 30–40 cm (12-16 inches) deep.
A traditional football pitch is grass or artificial turf.
Beach football players don't wear shoes when they play.
The best and most interesting way to learn about beach football is to watch a game. You will love it!
FA: Is beach football more difficult than traditional football?
HGB: The sand is always a challenge. Players must "scoop" or flick the ball up with their feet rather than just kicking it. Sand can be unpredictable, so most plays in beach football start with scooping the ball up. This also means that a beach football player needs to be good at "heading" the ball, because it is in the air a lot after we scoop it.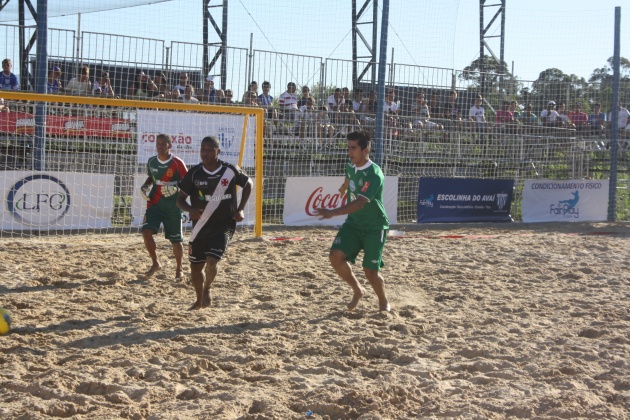 In my opinion, it takes more skill and athletic ability to play beach football than regular football. Beach football is played without shoes, and the sand constantly moves under your feet. So I think beach football players need to be harder and stronger physically. Anyone who has ever run or played on a beach knows that it is much more difficult to run in sand than on grass.
FA: This is fascinating, Hazratgul jan. We'll talk more about your thoughts on football, prejudice, peace and Afghan Proverbs in Part II of your interview.
-----
Read more in Part II of the exclusive Film Annex interview with Afghan football legend Hazratgul Baran here.
* Note 1: In North America, Australia, New Zealand, and South Africa, the game is called soccer. Because Film Annex has an international audience, in this interview we will call the game what Afghans and most of the rest of the world call it: football. فوتبال
Twitter: @afghansayings
-----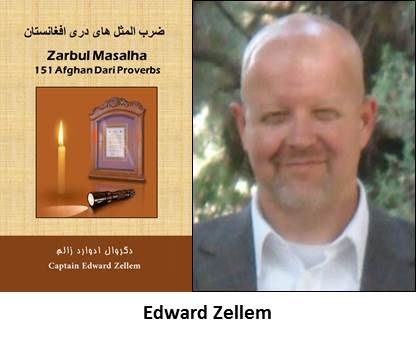 More of Edward Zellem's interviews with Afghan celebrities and thought leaders are coming soon.
To be notified of new interviews, updates and articles, please visit here and click the green "Subscribe" button.