When I visited Mano Amiga de Chalco years ago the School was only prefabricated small rooms and they kept one of them as a medical service for all the families of the kids attending the school. The daughter of Lilia the school principal was one of the medicine students doing their social service at this facility. Last October when I came back I was suprised to visit the new Clinic. A Foundation raised the funds to build in a terrain belonging to the School a first class Clinic with all the medical services.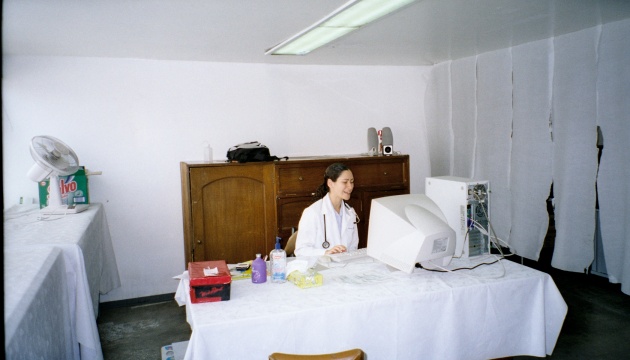 The medical service offered in 2005
There is a service of odontology, psychology, nutrition, optometry and two doctors on call to see patients. They are students of medicine in college and do their social service for six months here. Next there is a full odontology office with two dentists, the equipment in place was the same or better than my private dentist.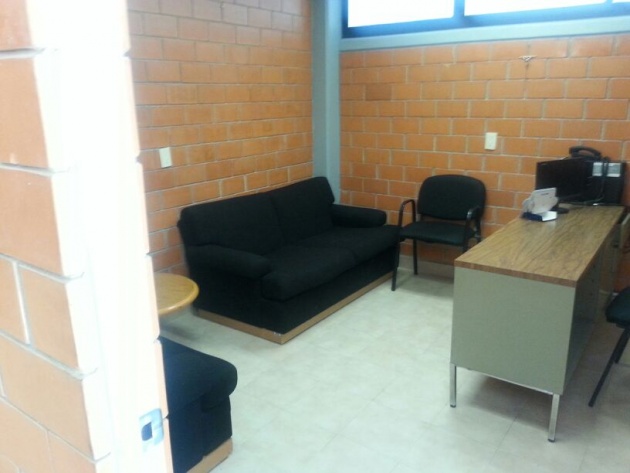 The doctor´s office in 2013 at the new Clinic
They have a full blood laboratory where they can run all the basic blood tests and next to it a new ultrasound machine. And a complete optometrist office with the necesary equipment to do a complete eye checkup. The service is completed with a psychology and nutrition service to support all the problems the families could be facing.The clinic is not free but the prices are really accesible just $5usd for a doctor consult or $10 usd for a dentist appointment. Also they have a pharmacy that offer very low prices medications. The Clinic have many benefactors that allow this service to keep running.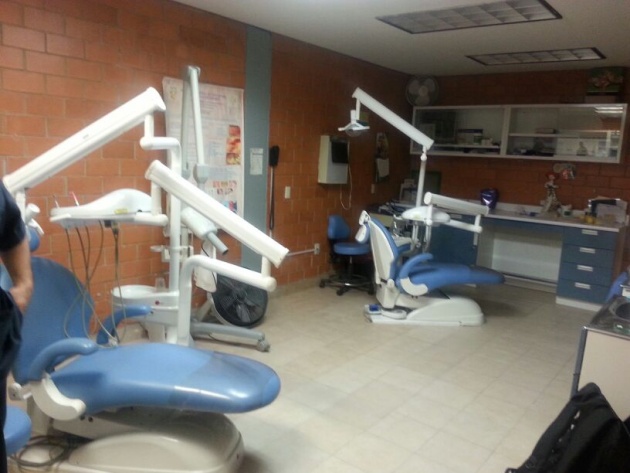 The Dentist office
In Mexico we have a public health system but you only can have access to it if you work and your employer pays social security in your behalf. Different state and local goverments offer also free clinics, but these are very badly equipped and maintained because they have a very low budget and a very high demand. If you have an emergency most likely you will not get inmediate attention. Many cases have been exposed in the social media of negligence in these services. For this community having a Clinic this well equiped and maintained is an incredible help for all the residents of Chalco. The help the School is giving goes beyond education, Lilia the principal, understood the need not only for the students of the School but for the whole community to have a good medical service they can count on. She was the one behind this project and is very proud of what they have accomplished, she should be.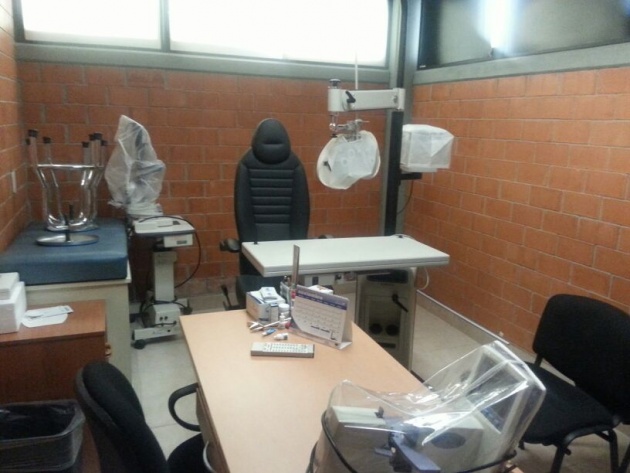 The optometry office at the new Clinic