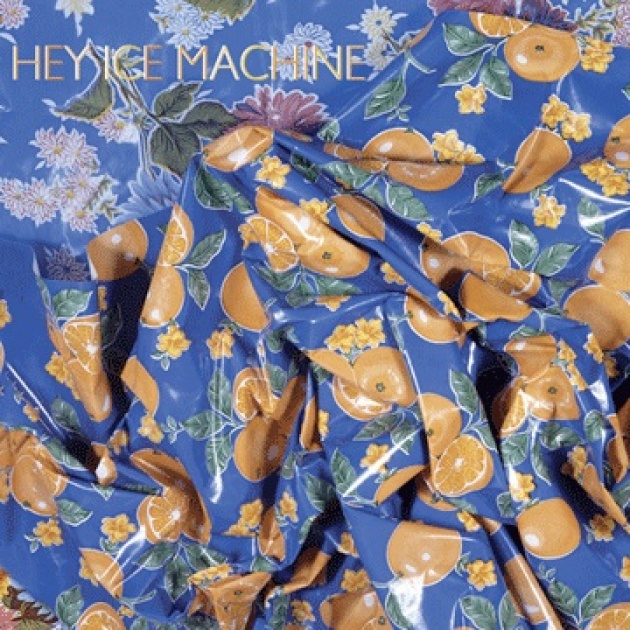 OK, so as a music writer I try to live by 2 rules. The first is not referring to myself in a write-up and second is not comparing bands to other bands. But we're breaking both of these rules for Hey Ice Machine's new self-titled debut full length album.
So when I got in touch with Hey Ice Machine, I knew nothing about them. They had seen the Rick Berlin article and - after a brief email Rick Berlin love fest - I put their album on and immediately thought that, though they were a little more rockabilly - they were direct descendants of Jefferson Airplane and Blind Melon (not the bee song Blind Melon posers know from MTV, but the 'real' genius indie band that was Blind Melon) and they were in a similar stratosphere to Radiophonic - who RUST reviewed recently.
Blasting out of my speakers with a funky, dirty twang was a thoroughly united band with a total understanding of what kind of music they wanted to make. Call it alt, indie... doesn't matter, Hey Ice Machine makes their own kind of music without consideration for anything but laying down sizzling old school rock and roll tracks without compromise.
Now what I do when I get a new music is to listen to it while I note which songs I want to move over to my 'best-of' DJ performance collection. I have way too many albums to put them into iTunes or anything like that, and I'm festidious about quality so I cherry-pick the tracks that I want, then move the wav files to my hard drive. For most albums I grab one or two tracks. BTW I only perform at art galleries or art events. Some of these are tweed jacket and chardonnay events, others are borderline punk rock riots.
So I sat down and started noting which tracks were so good that they HAD to be in my 'best of' collection. Track 1 "I've Been Told" starts off with an outlaw simplicity and grows into a rich, vibrant vocal celebration - check. Track 2 "Trees" leads off with a slowed-down classic alt thing that develops into a string-breaking guitar jam - check. Track 3 "Look On Your Face" is a song with a message. I'm not sure what the message is but it's awesome - check. By the time I got to track 4 "Oh Please Don't" which picks up the pace and continues to define the HIM sound with original writing and a great mix of vocal and instrumental passages, I started to wonder.... how many tracks were going to make it to the best of collection?
Track 5 "Make Me Feel Good" is probably my personal favorite, really telling a story - check. Tracks 6 through 10... well by track 5 I was already a die-hard fan... the question now was whether any of the songs would NOT make the list.
Drumroll please... Every one of Hey Ice Machines 10 songs on their debut album not only "made it" into my best-of collection but they were ALL must-haves. This is a first, and I doubt if it will ever happen again. This perhaps should not be a surprise as Hey Ice Machine is made up of musicians from some of Boston's best bands of recent past with Tom Novotny from Mittens, Winston Braman from Fuzzy, Consonant, Come and Thalia Zedek, Brett Saiia from Frank Smith, and Jonathan Ulman from Common Thrill and Muy Cansado.
So now the only question is whether the world will notice - or care - that there is a new legendary band on the scene. One of the most painful things about being a music writer is shouting as loud as you can that people MUST check out this artist or that artist... and nobody listens. Maybe this will be different. I'm putting the world on notice that Hey Ice Machine are the new legends. The highest rating RUST can give an album is Essential, and never has this rating been as literally appropriate as here.