The month of December 2018 was my busiest month in 2018 because there were a lot of unexpected events. And this is the continuation of my previous blog.
December 19, 1018
Photo credits: Pinterest
4 years and 3 months (except on the day when we had the mini-reunion) the 4 of us finally met as we had ourselves time joking, pissing and catching up while we were facing on the ocean as if nothing has changed except for our weight, hair length, degree, age, and of course our health. 5 hours is not enough for us, but one of us needs to go home early for she has a curfew in their home (her dad called when we were still having fun) even though she's already 22 years old (it's so hard for her to go out without her family so we often won't ask her if we want to go out because we already know the answer) so we drop her off on the nearest jeepney terminal and went back to Hannah's place, and we continued on chit-chatting until we had some dinner with Hannah's family. Aunt Ruby (Hannah's mom) taught we were going to have sleepover again like before but both of our mother (Elaine and I) didn't agree because we didn't formally ask permission before we went out, thus, we went home around 9 in the evening.
"We took a photo yet all of our photos were blurred because when we see our faces on the cam we laugh so hard like we were laughing at our faces."
December 22, 2018
Photo credits: recipenijuan.com
When I was a kid, I so love eating balut (a Filipino food) like I could eat 2-5 balut a day but when I grow up I don't feel like eating balut anymore, there are times that just by seeing a balut disgust me but I challenged myself to eat again and ugh it disgust me when I felt the embryo though it's delicious since the vinegar (suka in our dialect: Bisaya/Cebuano) that was flavored with spices and chilis really saves me from feeling queasy.
Video credits: Exploring With Cody via Youtube
It would depends on you on which days of the balut you would want to eat. When I ate one, I choose the 16 days too and it's ugh. I would rather choose penoy (unfertilized egg unlike balut) rather than balut huhu.
December 24, 2018
Before Christmas Eve, we, my cousins and friends here on our barangay usually had a get-together or our kind of reunion in a simple way every December and it's either we had a reunion before or after Christmas or before and after New Year. On that morning, Michelle called me if I could come along with the two of them (ate Leslie) on the wharf located on the next town but I refused to because my mother needs me on our eatery. In the afternoon, when I tried to on open my social account for a long time, I got jealous because my cousins and friends were having fun already on the beach so I asked my mother if I could catch up and she said yes, so I went back home to change because I was literally dirty and I hurriedly went to the beach which is 4 town away from our town.
Photo credits: Genevieve via Facebook
When we were done on the beach, we were about to go home because they want to get ready for their Christmas Eve's Mass out of nowhere Michelle asked me again if I want to accompany them to buy some errands in the next town before going home so I said yes but when we got to the next town, I found out that it was just a white lie because they were literally hungry and yeah even though ate Leslie and I was wet, Michelle and Nissan doesn't care about it and we ate on the outside so no one will be going to bother us though we were the only costumers.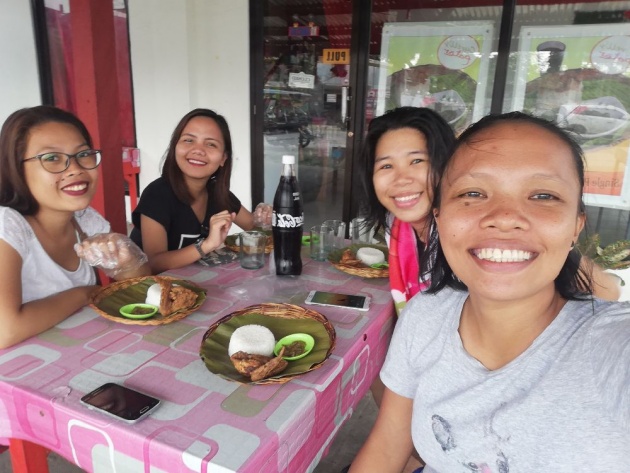 Photo credits: goiinmary via Bitlanders
Christmas Eve
It was the first time that our grandmother didn't celebrate Christmas with us because she was with her siblings on Manila having a vacation.
When I got home, I was all alone since they went out busy buying or getting foods in the city, and the only thing I did was to clean the house and prepare the things that will be needed for the Noche Buena. By 8 pm, we were already complete so we were busy again preparing for the foods.
December 29, 2018
Michelle, Nissan, Ate Leslie and I were supposed to go to Tangub City to have our kind of vacation or we just want to travel but due to our financial problem we cancelled it and decided to go to Timoga or in the public swimming pool. At first, I felt like I don't want to go but since my little sister wanted to go (as what I have said above it's always either on before and after in both Christmas and New Year), I just pushed myself to go and assist my little sister together with my little cousin on the kiddie pool. Afterward, I went back to our table and we had some fun there though I kept looking at my little sister below us.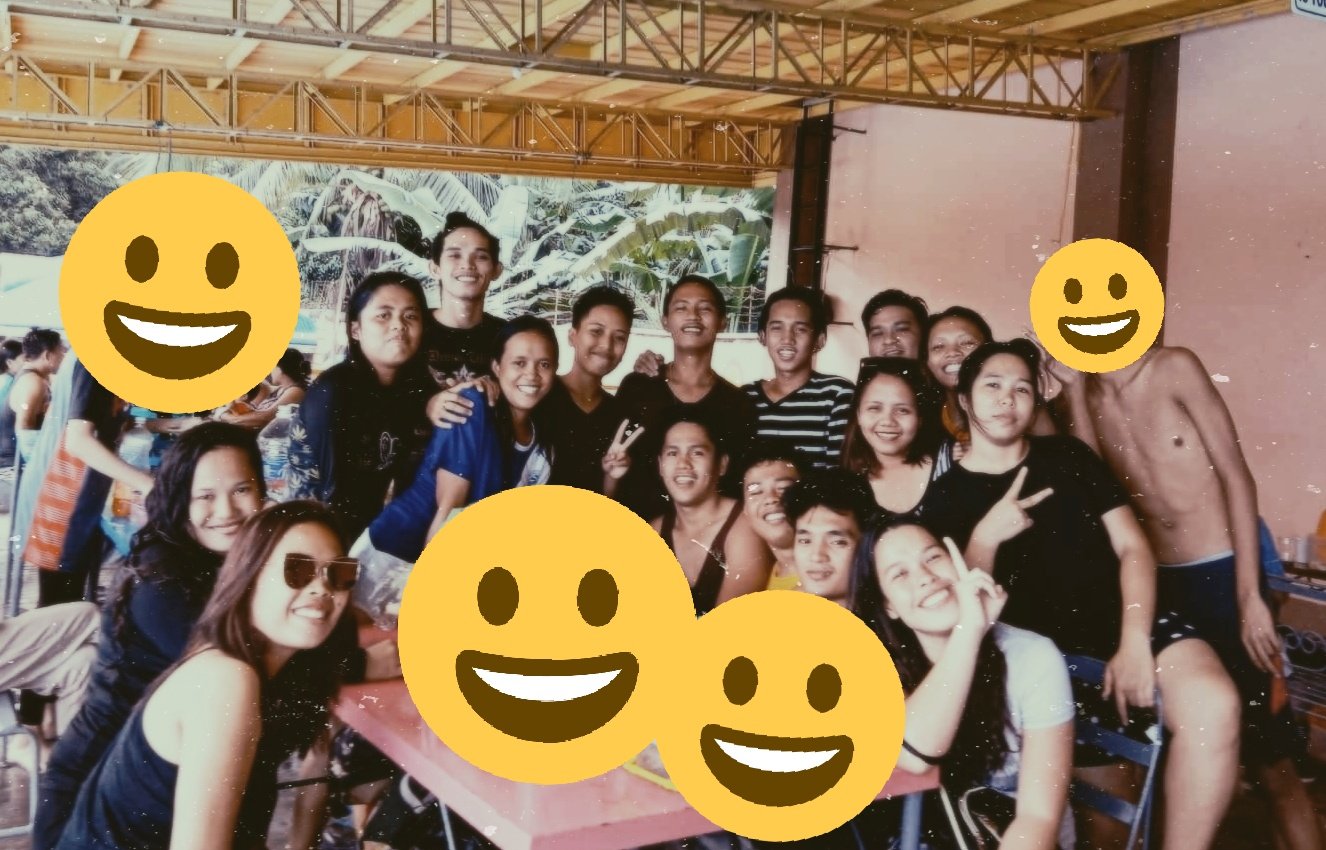 Photo credits: goiinmary via Twitter
We wanted to have an overnight but this public pool we chose will close at 5 pm so we decided to have an overnight on the beach and we have some fun in there until 9 pm though some of us who's not in the photo were not having fun (haha) or went home already.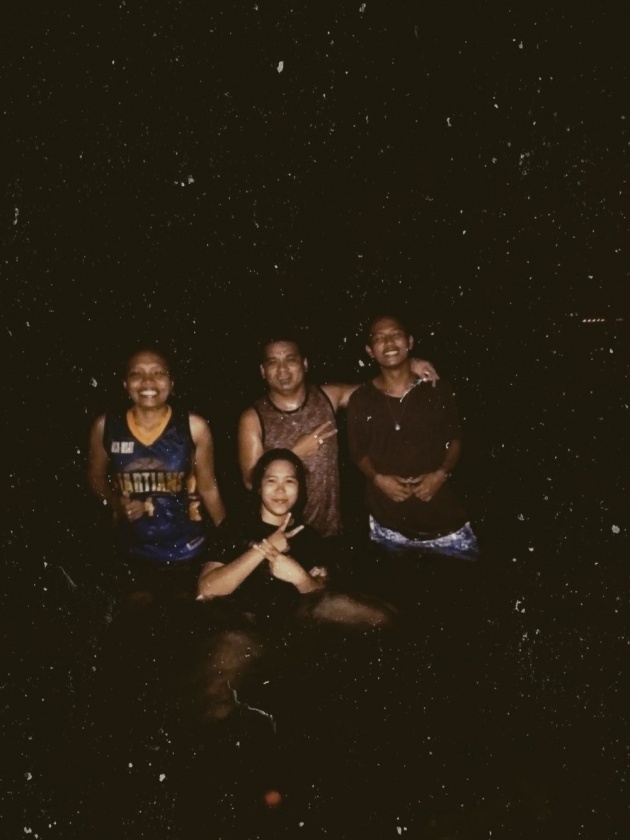 Photo credits: goiinmary via Bitlanders
December 28, 2018
My grandmother together with her siblings finally arrived from Manila after 3 days. Their youngest sister wanted them to buy their airplane ticket so that they will arrive early (it was their younger sister's treat, the expenses and all) but they all refused to since they have a lot of extra baggage and they don't feel like riding a plane so they just chose the ship that will sail for 3 days. Hence, my grandmother brought us a lot of presents and she even gave me a cooked sunflower seed cause she knows I love to eat nuts or seeds hehe.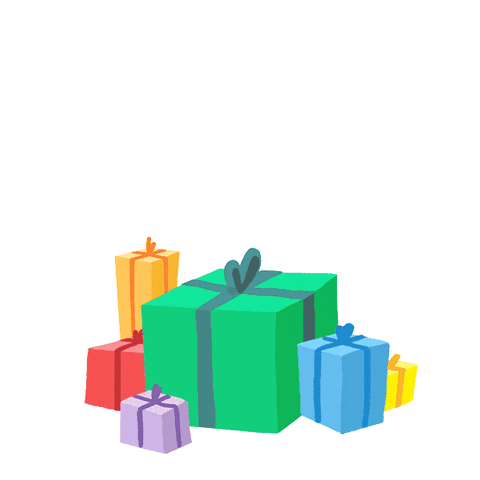 Photo creditsmedia.giphy.com
December 30, 2018
It's Rizal's Day, our National Hero's Day and it's also the birthday of my great mom! It's her 46th birthday and we don't have money to celebrate an extravagant one but still, we celebrated it in a simple way for her birthday. But sometimes, we celebrate her birthday on the New Year's Eve since it's just one day away from her birthday, it's okay for her since my mother is used to it.
It's actually good to have a post-birthday celebration rather than a pre-celebration.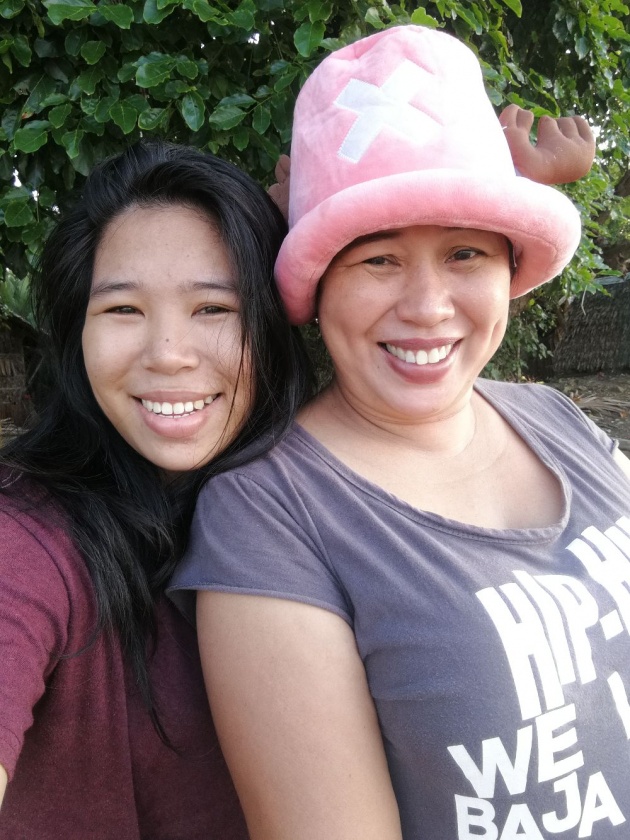 Photo credits: goiinmary via Bitlanders
December 31, 2018
Photo credits: Bob Arthur via Facebook
I was in the bad mood and I wanted to go to the longest boardwalk to look for the sunset or the last sunset on 2018 but since I was in the bad mood I decided to sleep. On the evening, our purok has the annual New Year's Eve party ever since 2010 and like before I don't want to go out since I have this kind of ritual for myself haha but my grandmother kept telling me to go out because my friends kept asking her where on earth am I but my grandmother told them that I was still eating my dinner for I woke up late, so after eating, I went outside and I literally have some fun because of the games, even though the happiness and the crowd is not the same as before because some of the former residences live on our purok where now living on the upper side since half of our barangay now is a power plant. Though it is still fun and great way to encounter New Year.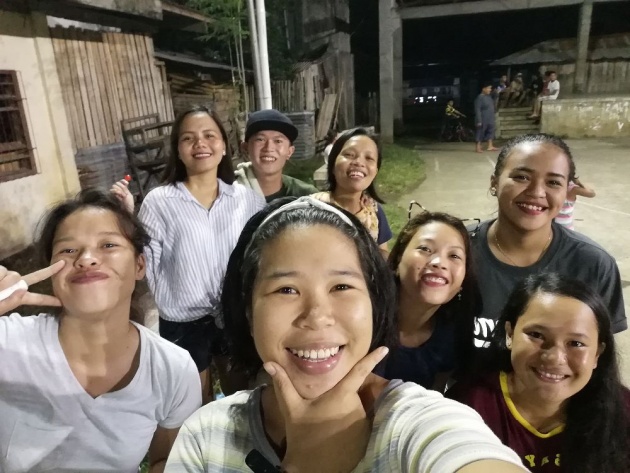 Photo credits: goiinmary via Bitlanders
After the party, all of us went home, I helped cook some food, prepare the foods that is ready. I talked to my pets that it will be noisy in a few minutes so they need to hide and not go outside moreover, I prepared the things that I need for the countdown like the t-shirt that I am going to wear (depends on the color of the year) trumpets, bag, money and of course my voice. Because I would scream and shout out loud Happy New Year to my family first and to everyone I am going to meet outside while running or jumping like a kangaroo while shaking my money on my hands or blowing the trumpets so loud that it will hurt my ears haha. My neighbors will always laugh at me while saying Happy New Year too since they will see me like this once a year and it is also a great way to celebrate New Year: a positive or good vibe.
video credits: goiinmary via Bitlanders
--------------------
Thank you for stopping by!
Thank you for reading!
----------
At your service!