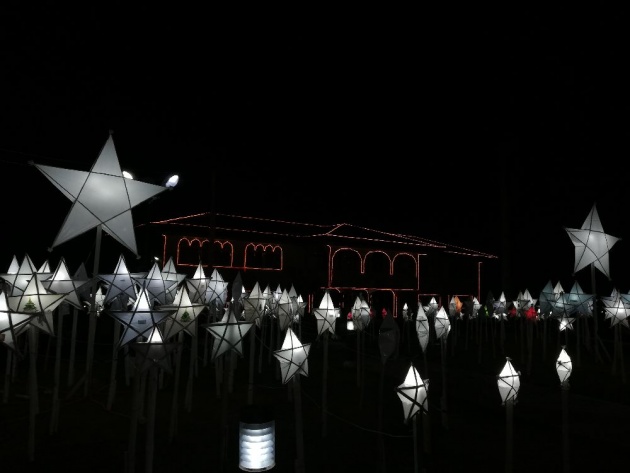 The month of December 2018 was my busiest month in 2018 because there were a lot of unexpected events. My friends and I were even saying that "to those who want to ruin our lives in 2018, you still have one month (until one day left) before 2019 so fight me" and it's literally fifty percent true and fifty percent joke. Nevertheless, there are times that we received a lot of blessings and I or we know that these events that we didn't expect to happen really breaks us were also a part of blessings in disguise that was given to us, to make us stronger than ever, wiser, faithful in Him and to open our eyes even if it hurts like it is breaking us but God opened our eyes because we lost in the direction that He made for us.
Hence, these are one of the highlights in my December 2018.

December 01, 2018
Run free my dodong pislat: Chibi my sweet and annoying rug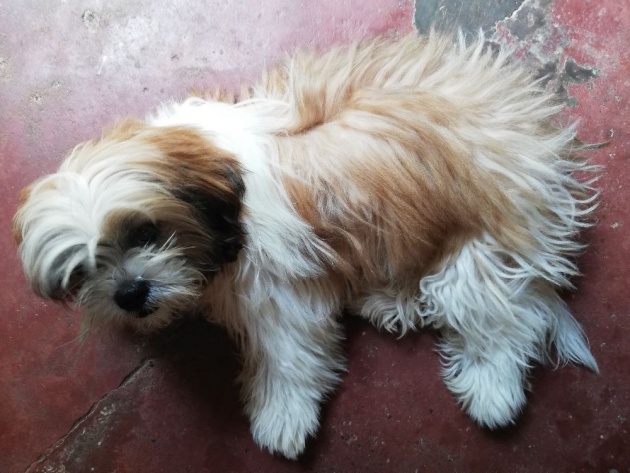 Photo credits: goiinmary via Bitlanders
Before November ends, my cutie patootie pet dog name Chibi was really sick, and we found out that he has a disease called parvo that is common for dogs. I lost my hope for him because before he came into my life I lost 2 pet dogs and 1 cat in the month of February, March, and May, but whenever he sees me I can feel in his eyes that I am his hope, I'm the one giving him strength because even if he's laying down whenever he sees me he will try to stand up as if he wants to jump off right to me but he can't so I'm just brushing his furry hair. But sad to say he died on the very first day of December on the very first day of the last month of 2018. I was so devasted because he's the 4th pet that I lost in the year of 2018 and I felt that I was being cursed for having a pet, I do love them really really love them that I will sacrifice my food and let them sleep in my bed but they died though I still have 5 dogs and 1 cat left.
While we were going to the city to take him back home, I was still crying and when I got home, we hurriedly went home because it was raining and we want to bury him. So I took a lot of photos on him since he likes to be photographed. The photo below was my last hug and his last ride before we buried him.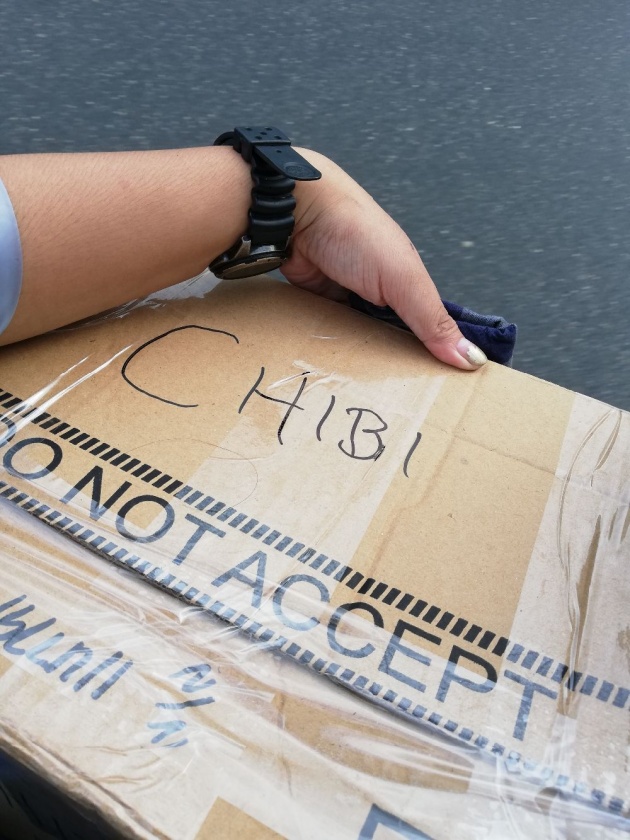 Photo credits: goiinmary via Bitlanders
December 05, 2018
I was so sick on the month of November 2018, and I am not allowed to go outside, so while I was sick the enrollment was already going on until I was too late to enroll myself because I got into trouble like for my grades because we weren't able to pay for my finals so mostly my grades were INC or incomplete and I need to comply or take my final exam. It got 2 weeks for me to comply and the preliminary examination is fast approaching already and some of the subjects offered were closed and it's been 4 weeks since they started the classes, so I begged for the head registrar, at first she told me to go back in summer but I didn't listen to her and I continued on begging, so she said yes and I was so happy and teary for that new.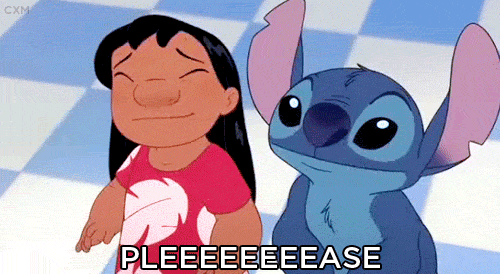 Photo credits: tenor.com
But on the next day, that happiness was replaced by sadness and tears of despair because the head registrar revoke my chance to enroll and I was crying in front of the guidance counselor and run away to the nearest comfort room washing my face and slapping it so hard to stop tears from falling cause there will be a lot of people see me crying when I go down and I calmed myself and composed myself in front of my classmates/batchmates that were so excited about my news but Nah they were sad and sorry for me. I told my family that I wasn't able to enroll because of this that those and etc. and they told me that I am going to study again in summer cause 3 months will happen so fast by if you will not notice it.
So yeah I am out of school youth again for the 3rd time and it's not new to me lol, well graduating is not a race and maybe God just closed the door for me to open a new way for me called redirecting for I lose my path and I still thanked Him.
Photo credits: quotemaster.org
December 07, 2018
One of my classmate in high school and I were planning to eat "halang-halang" for a week already but it was always canceled because of his duties since he's in OJT or On the Job Trainee on the seaport, nevertheless, he contacted me and told me he got free time cause the ship captain didn't tell them that they were going to another place to hide the ship because of the weather. So when I got to the meeting place they were already eating together with his girlfriend which became a good friend of me too and I ate a lot cause it was a treat or free. They noticed that I lost weight so I told them that I got sick last month and they were shocked and joke me that they taught that I am invulnerable to diseases so I told them it was a boil in my chest for 3 years already that looks like a cyst or so whatever and it is seriously big not your ordinary boils and November 2018 was its come back.
I told them that I'm still not fully healed yet because there is still green fluid together with blood that is still flowing from the wound. After on the eatery, we went to the nearest convenience store, bought an ice cream and I told them I wasn't able to enroll because they were asking for my schedules since they want me to eat dinner with them sometimes.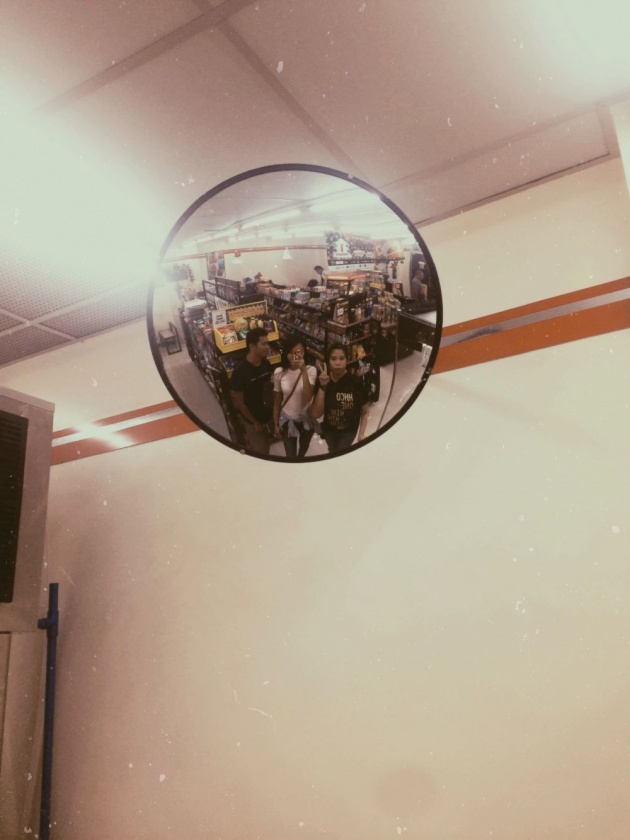 Photo credits: goiinmary via Bitlanders
Video credits: There Goes Jeremy VLOGS via Youtube
December 08, 2018
We had a mini-reunion for our high school classmates after 2 years (we graduated in the year 2014). Funny that supposedly it won't happen if one of our classmates is not that totally sick, I mean that she was so sick that needs to confine in the hospital and was suggested to move in one of the best hospitals in Cebu City. But of course, she was not the only one who was sick, as far as I have remembered we are less than 10 people who were sick and I am included too. Nevertheless, we still celebrated our recovery and we contacted our adviser teacher for three years to come and join us since we sincerely call her our 2nd mother and also we contacted our classmate who passed the Licensure Exam for Nursing 2018.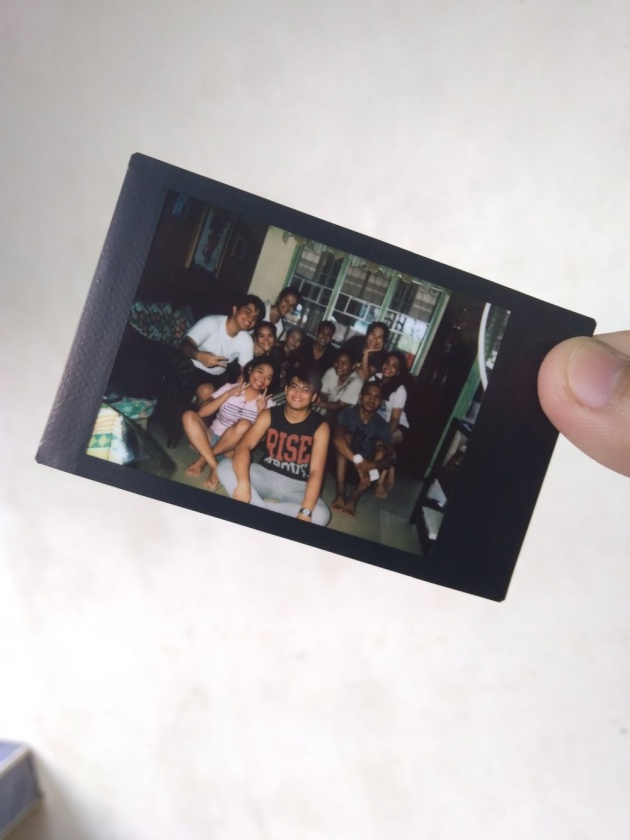 Photo credits: goiinmary via Bitlanders
(10 out of 15 including our adviser. The guy on the front was the one who passed the Licensure Exam for Nursing)
When our adviser arrived we started eating our lunch, and after eating, we have a mini donut that was designed a pig basically a proxy cake for the post celebration of our adviser even though the (post) birthday celebrant is a Maranao. We even joke her that finally, she's eating a pig though it's not. Afterward, we had a movie marathon, a lot of chitchats like we were really catching up for our daily lives, and another food trip again. Can you imagine every 2-3 hours we are going to eat until 9 in the evening where we decided to go home cause it's getting late and some of us have a curfew in their homes? Yet, I'm glad to say that even though we are not complete and we've seen our selves barely for all of us are literally busy with our lives but still the bond is still there and nothing changes.
December 16, 2018
It was my childhood friend or my classmate's birthday and we celebrated it in their house, where they've got a lot of visitors. After we ate for our dinner, my friends and I went to our municipality for they have a little event and some of us were supposed to be in there because we are part of the official (Sangguniang Kabataan Officials in our barangay) and it is required for us. There were a lot of people for there was an event and yet we easily find the council of our barangay so we seated on the table and there were foods, they want us to eat but we refused for we already finished our dinner and we listen to the singers on the stage because they were really really amazing.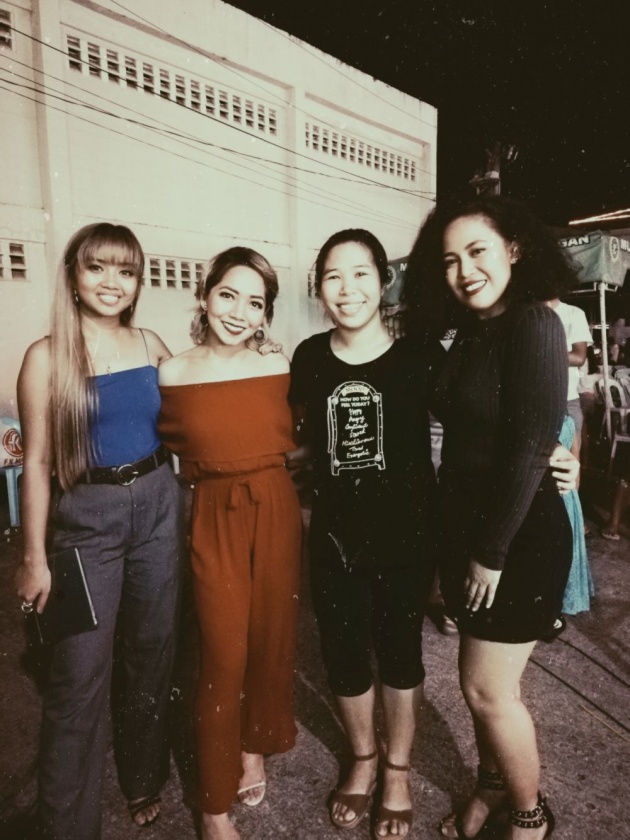 As far as I have remembered they once represented our country: the Philippines for an international singing contest (correct me if I'm wrong). When they went down on the stage my friends and I rushingly went to them to take pictures and after that, we went to the plaza where they build a star lantern.
They were known for singing a VisPop (Visayan Pop or Bisaya pop) song called: PAGSURE UY! and theire group nam is Zhalia.
Video credits: ZHALIA via Youtube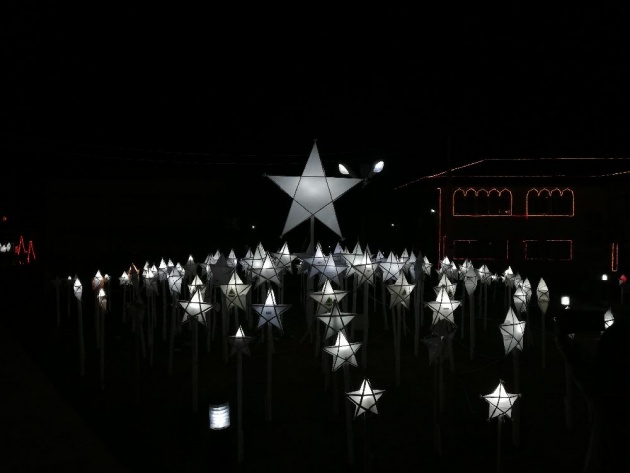 Photo credits: goiinmary via Bitlanders

December 17, 2018
3 years ago, my friend asked me if I can draw the crew of Strawhat Pirates (One Piece - my number one favorite anime) so I said yes but my drawing got ruined so I tried again in the year 2018 and I was so glad that I see a lot of improvements in myself cause I am always been a self-taught artist ever since 4 or 5 years old. Thu, I finished this drawing in 5 days (3-5 hours a day only). So I am very grateful and proud of my art that I didn't know I can draw something like this and it feels like I don't want to give this but I know I can make another one like this someday because there will be an another room for improvements hehe.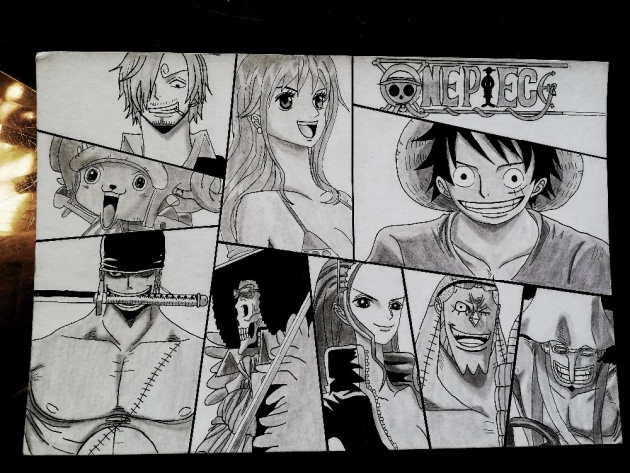 --------------------
Thank you for stopping by!
Thank you for reading!
----------
At your service!
Up next: part 2