Today I tested out my Holga Lens for Canon DSLR that I brought last year and thankfully due to the lovely weather we have here in England there was finally a decent amount of light to test the lens on.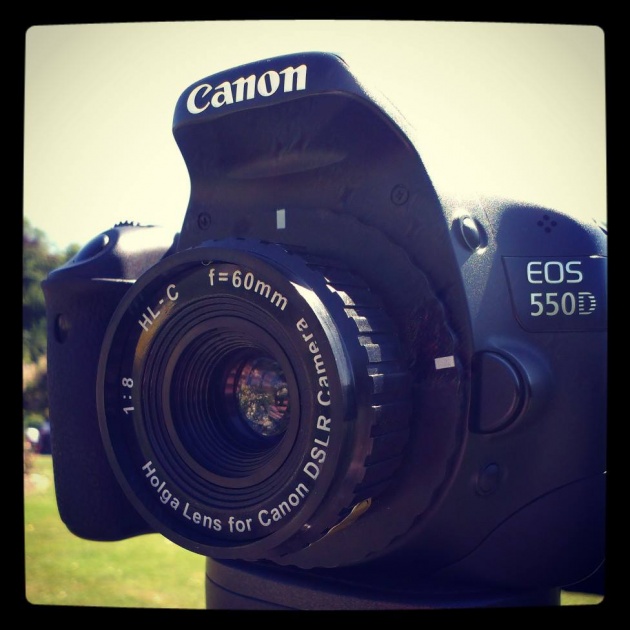 Here is the lens attached to my camera.
I loved the footage the lens produced, as the sun really helped the overall image as I believe the aperture of the lens is fixed at f/15. Some footage had heavy vignetting but stylistically I think it produced some really interesting visuals that I have not shot before.
For £25 the lens provides something different than my other lens do, and for this I am very happy to have it. Plus it makes me want to re-explore Holga film cameras, something I haven't done since GCSE Photography.
I was filming to produce a lens test video, my first video made since April, and the minute video (title card below) has been edited now I am just waiting for my frequent composer - 17 year old whizz kid Sean Rogan ( https://soundcloud.com/seanrogan ) to add some music over the top of the footage filmed in my local park.
Title Card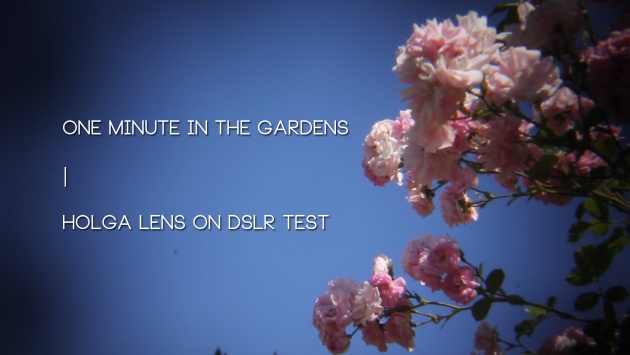 I look forward to exploring this lens' features more if the light keeps up and releasing the lens test video very soon.
Thanks again,
Tom :)