Hollywood Movie Review - American Animals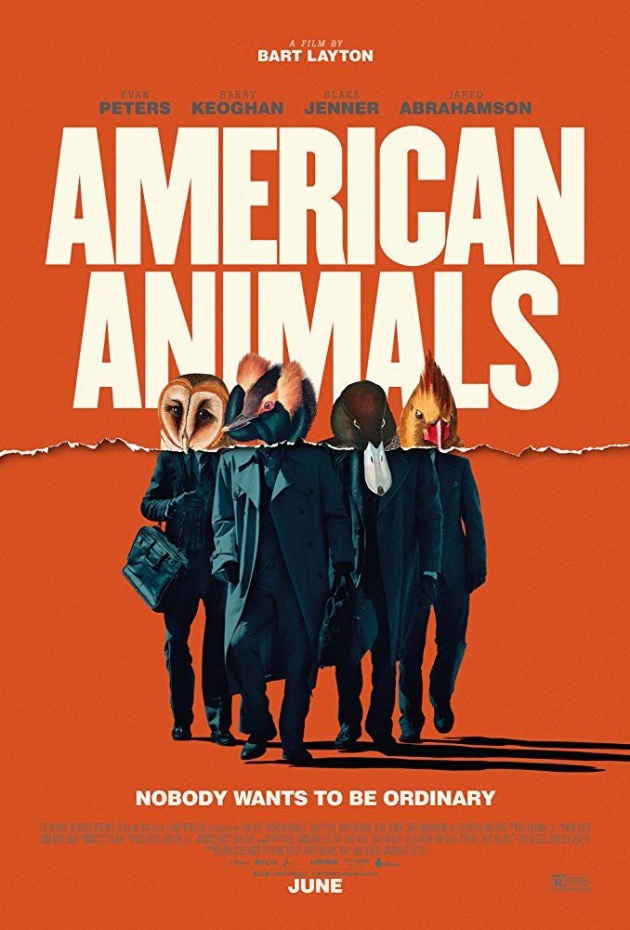 Image Credit: www.imdb.com
✔ Introduction

Hello Friends, I hope you are doing fine and are having a good time on bitlanders. Today I have come up again with my new blog with the title of "Hollywood Movie Review - American Animals". Friends, this blog is about a recently released Hollywood Crime and Drama Genres film "American Animals". The story of this movie revolves around four young boys who were mainly American University students but wanted to do something special in their lives as they thought their life was very boring. They plan to steal very precious literature books in order to make millions of dollars in a short span of time. This movie was a United Kingdom and the United States of America co-production. The movie was directed by Bart Layton, whereas it was produced by Derrin Schlesinger and Mary Jane Skalski. The screen play for the movie was also written by Bart Layton and the movie was produced under the supervision of Film4 Productions, a British Film production company.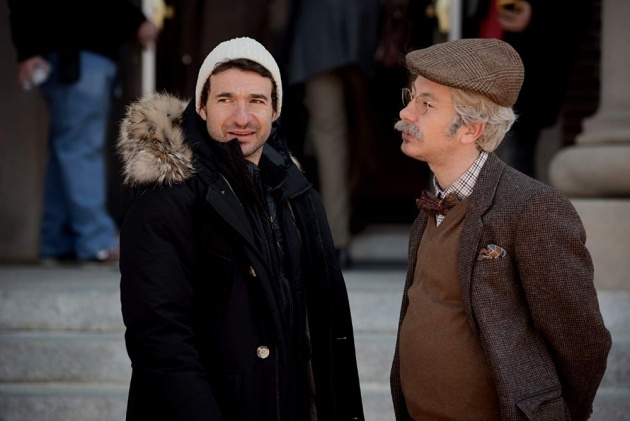 Image Credit: www.imdb.com
The movie "American Animals" was released on June 1, 2018 in the United States under the distribution banners of The Orchard. Some details of cast of this movie are as under:
✤ Evan Peters as Warren Lipka
✤ Blake Jenner as Chas Allen
✤ Barry Keoghan as Spencer Reinhard
✤ Jared Abrahamson as Eric Borsuk
✤ Udo Kier as Mr. Van Der Hoek
✤ Ann Dowd as Betty Jean Gooch
✤ Lara Grice as Mrs. Lipka
✤ Drew Starkey as Frat Boy
✤ Jane McNeill as Mrs. Reinhard
✤ Wayne Duvall as Bill Welton
✤ Whitney Goin as Mrs. Allen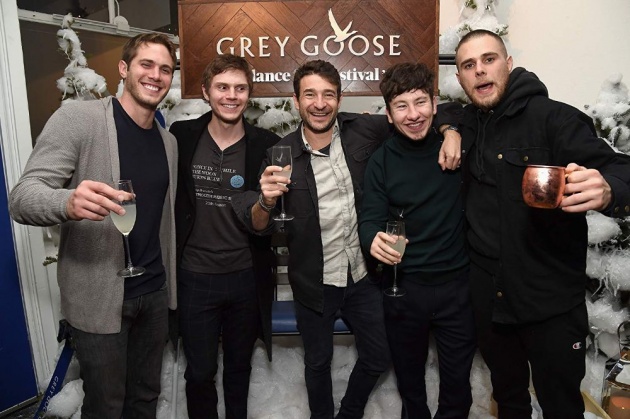 Image Credit: www.imdb.com
You'd call this heist film un-fucking-believable, except that American Animals really is rooted in fact – that is, whenever the British documentarian Bart Layton, in a mightily impressive narrative feature debut, doesn't mess around too much. "This is not based on a true story," reads a title card at the start … before the words "not based on" slowly vanish from the screen.
Movie Review Extracts From: www.rollingstone.com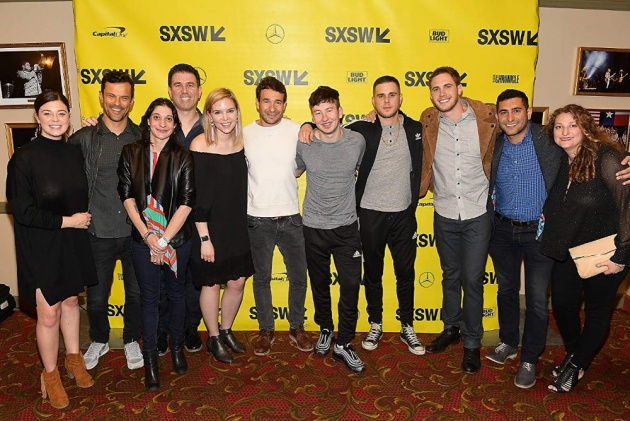 Image Credit: www.imdb.com
Video Credit: The Orchard Movies via Youtube.com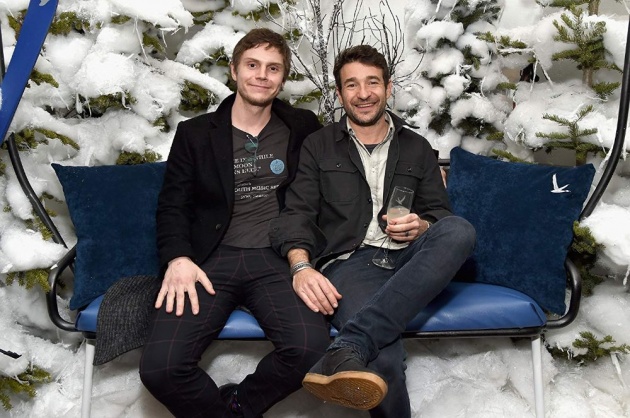 Image Credit: www.imdb.com
✔ Movie Plot And Review
The movie begins as four friends are getting ready to steal some literature from the university's library. The movie then takes the viewers to 2003 in the United States of America where a young boy Spencer Reinhard is a University student and is studying Art. He lives in Lexington, Kentucky. Although he is young and boys at this age are normally very ambitious and energized. However, Spencer Reinhard feels that his life has no passion and eagerness in it and in order to have some action in his life, he wants to do something notable which could bring a lot of money to him. He has a friend whose name is Warren Lipka and he has a kind of defiant behavior and is studying in the university on the basis of a scholarship. He is also not very much interested in his studies and is seeking thrill in his life. It so happens that Spencer Reinhard gets a chance to visit library of Transylvania University where he sees a rare and precious literature collection. Seeing this as an opportunity to execute their plan, he discusses the idea of stealing those books with the help of his friend Warren Lipka and he also agrees to take part in the heist.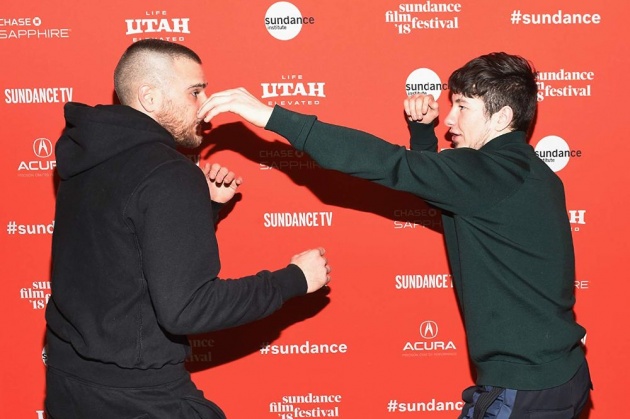 Image Credit: www.imdb.com
Both the students start paper work on their plan, Warren Lipka also gets some useful price information from the black market where they plan to sell those books. They come to know that these books are very expensive in the black market; therefore, they become too much excited and want to do it as soon as possible out of thrill. They soon come to know that they will need the help of more people as two of them would not be enough to execute this plan. They enlist their other companions who are Erik Borsuk and Chas Allen. They make sure that the protector who is looking after the literature books is only one woman and whose name is Betty Jean Gooch. They realize this fact a little that she is not going to be an easy lady to handle, however, they are confident that they can do what they want. When the robbery day comes according to their plan, they disguise as old men and go to the library. However, unexpectedly they find too many people inside the library, therefore, the soon realize that this many not be possible to execute their plan on that day.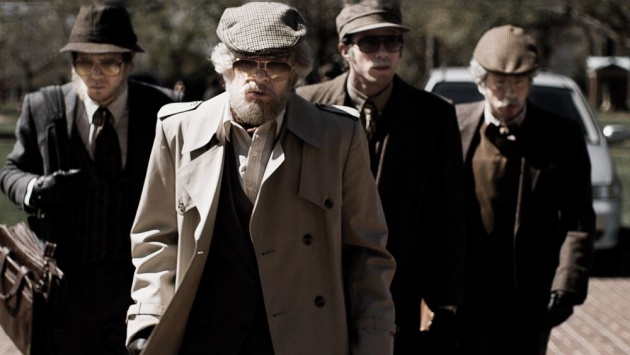 Image Credit: cinapse.co
The team attempts their plan and two of them enter the library and overpower and tie up the librarian. They take possession of the books they wanted but when they exit, they drop two books out of four. When they reach their place, they come to know that they have missed on more precious books because they panicked at the time of their exit . However, nothing could be done then as it was too late by then to give their plan another chance. The real drama starts after their heist finished as they could not control their behavior and excitement and they also failed to sell the books in the auction house on the very same day as they were advised to visit next day. Soon, they are arrested by the Police and they are sent behind bars for seven years. Their excitement results in frustration and anxiety as they cause a great trouble for their family members who never expected this thing from them. Nevertheless, after completing the sentences, they all come out of the jail and start living a normal life and choose some respectable professions for themselves for livelihood.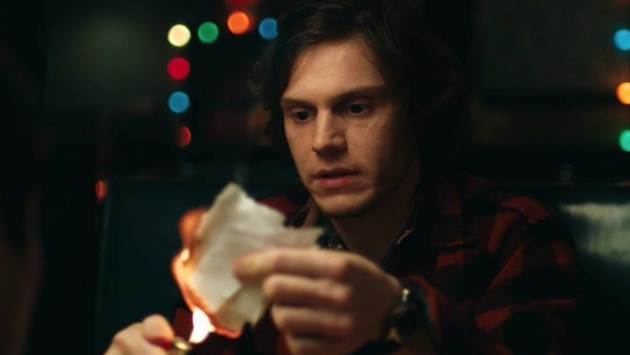 Image Credit: geektyrant.com
✿ Here is Querlo Chat for you. Isn't it fun to chat with a Chatbot ?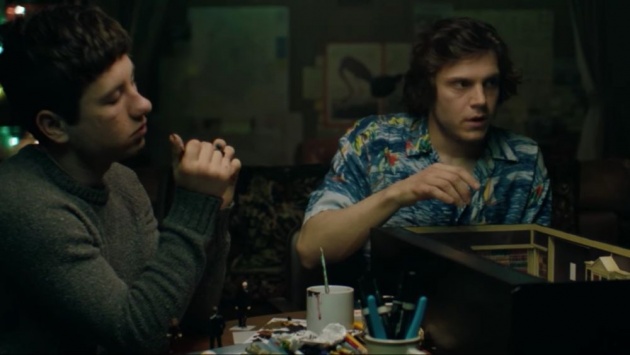 Image Credit: geektyrant.com
Video Credit: EDGAR RENTON via Youtube.com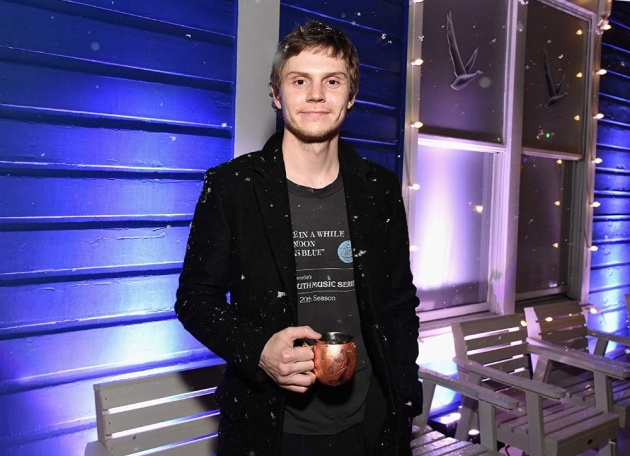 Image Credit: www.imdb.com
✿✸✔✤✪ - - - - - - - - - - - - - - - ✿✸✔✤✪ - - - - - - - - - - - - - - - ✿✸✔✤✪ - - - - - - - - - - - - - - ✿✸✔✤✪

Thanks for Reading. This Blog was written by Rafaquat Noman (a Resident of Saudi Arabia and a Traveler) for bitlanders.
✿✸✔✤✪ - - - - - - - - - - - - - - - ✿✸✔✤✪ - - - - - - - - - - - - - - - ✿✸✔✤✪ - - - - - - - - - - - - - - ✿✸✔✤✪