Hollywood Movie Review - Death Wish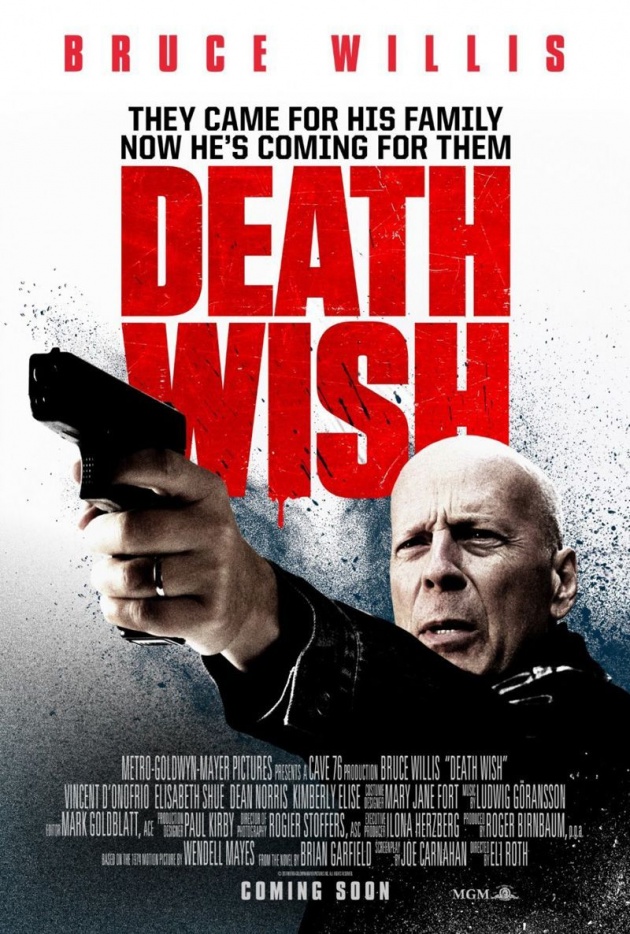 Image Credit: wallpapercave.com
✔ Introduction

Hello Friends, I hope you are doing fine and are having a good time on bitlanders. Today I have come up again with my new blog with the title of "Hollywood Movie Review - Death Wish". Friends, this blog is about a recently released Hollywood Science and Fiction movie "Death Wish". This movie is the sixth edition in the film series of Death Wish. The first edition from this movie series was released back in 1974; therefore, it has an old history. The story of this latest movie in the series revolves around a doctor who is living a peaceful and happy life with his family which includes a wife and a daughter. However, one robbery incident turns ugly and the robbers kill his wife and injure his daughter badly. The doctor then turns into a brave man and takes his revenge. This movie was directed by Eli Roth and was produced by Roger Birnbaum. The screen play for the movie was written by Joe Carnahan and the movie was produced under the supervision of Metro-Goldwyn-Mayer, an American media company.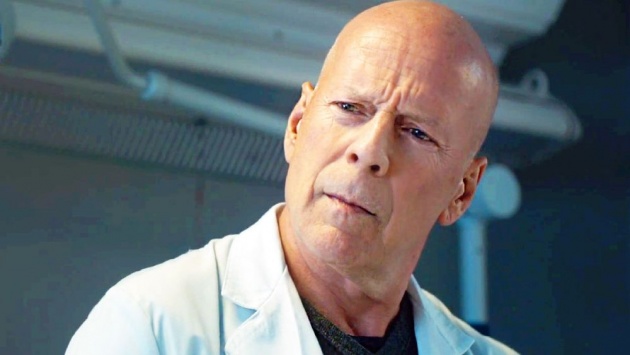 Image Credit: wallpapercave.com
The movie "Death Wish" was released on March 2, 2018 in the United States under the distribution banners of Metro-Goldwyn-Mayer. Some details of cast of this movie are as under:
✤ Bruce Willis as Dr. Paul Kersey
✤ Elisabeth Shue as Lucy Rose Kersey
✤ Vincent D'Onofrio as Frank Kersey
✤ Dean Norris as Detective Kevin Raines
✤ Kimberly Elise as Detective Leonore Jackson
✤ Mike Epps as Dr. Chris Salgado
✤ Ronnie Gene Blevins as Joe
✤ Beau Knapp as Knox
✤ Jack Kesy as Tate Fish
✤ Wendy Crewson as Dr. Jill Klavens
✤ Kirby Bliss Blanton as Bethany
✤ Len Cariou as Ben Kersey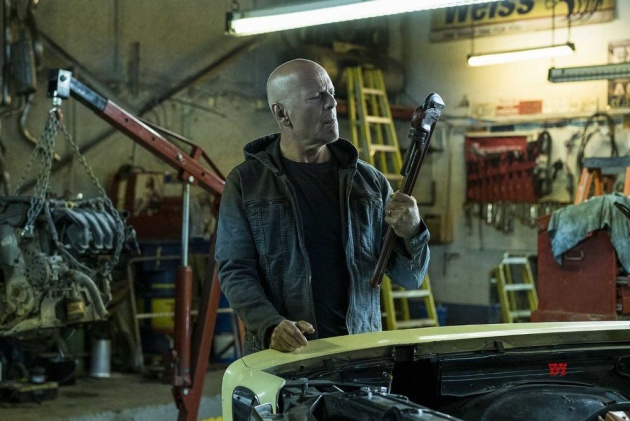 Image Credit: wallpapercave.com
Eli Roth's remake of "Death Wish," starring Bruce Willis as a surgeon tracking the criminals who murdered his wife and put his daughter in a coma, is either the film we need right now or the film we absolutely don't need. It depends on whether you think the movie's self-aware take on vigilante daydreams speak deep and eternal truths about manhood, or reheat macho white guy fantasies of urban badassery that were questionable when Charles Bronson first incarnated them back in 1974.
Movie Review Extracts From: wallpapercave.com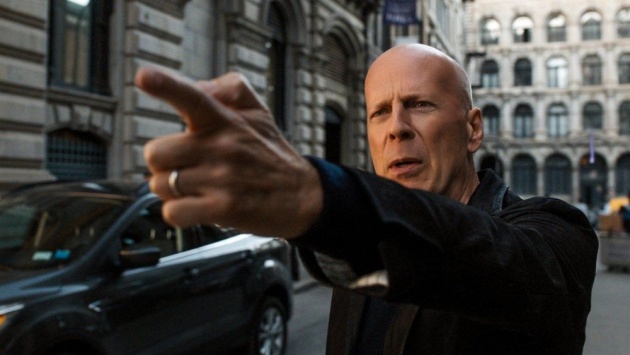 Image Credit: wallpapercave.com
Video Credit: FilmSelect Trailer via Youtube.com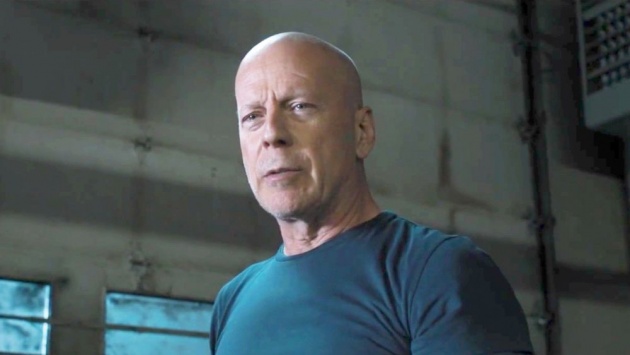 Image Credit: wallpapercave.com
✔ Movie Plot And Review
The movie begins with Surgeon Doctor Paul Kersey who works in a Chicago hospital. Two injured persons are brought into the operation theater, one of them belonged to the Police and the other one was a criminal. As Dr. Paul Kersey was about to give a try to save the Policeman, he succumbs to his injuries. Keeping his duties in view, Dr. Paul Kersey turns to the injured criminal for surgical help who was actually behind the death of the Policeman. The movie moves forward to show that Paul Kersey is a family-man who is living a satisfied life with his wife Lucy and his daughter Jordan. Lucy is a housewife, whereas Jordan is a high school student. Paul Kersey is shown to be a gentleman who believes in the fact "live and let live". On one day, Paul Kersey goes out with his family for a lunch with his brother Frank Kersey who is apparently not so very well off financially. During their meeting, Frank asks Paul for some money in order to pay off his personal bills. When they were about to leave, the Valet whose name was Miguel, takes the picture of Paul Kersey's address from the car before handing it back to them.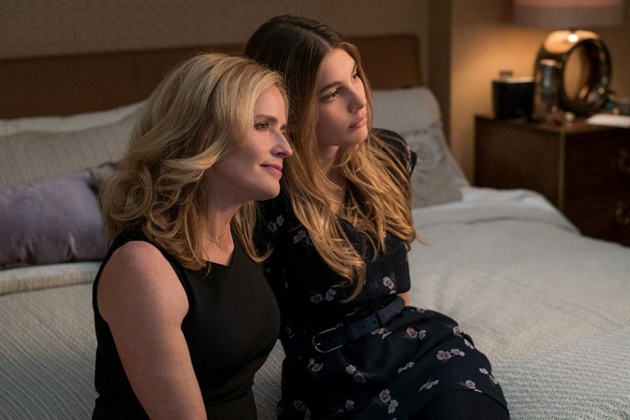 Image Credit: www.imdb.com
On one day evening, when Paul Kersey was in his hospital and his family was at home, three masked men enter into their house. Lucy was in the kitchen when she realized that some intruders had entered the house. As she thought about her daughter Jordan who was upstairs, three masked men take them hostage. These men were led by a thug named Knox who orders Lucy to open the safe in order to loot them. Lucy does so, however, one of the intruders whose name was Joe, tries to overpower Jordan in order to rape her which makes the situation very dangerous and unacceptable for Lucy. Jordan reacts by injuring the intruder Joe with a knife and Lucy returns to the room, she also takes part in the resistance by throwing hot water towards Joe in order to give a chance to her daughter Jordan to run away. However, the intruders open fire at them and shoot them before leaving.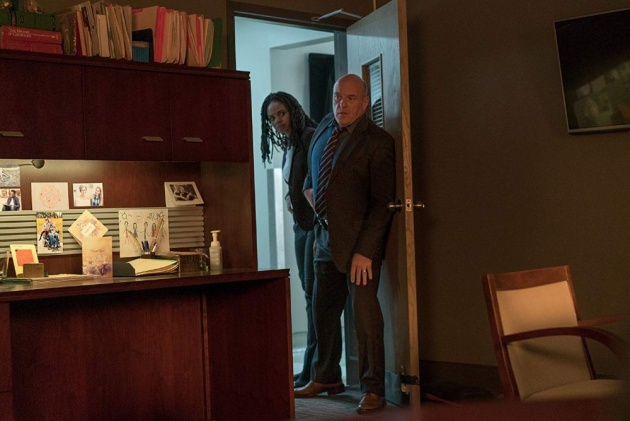 Image Credit: www.imdb.com
Lucy and Jordan are taken to the Paul Kersey's hospital for treatment. However, Lucy could not survive as she was critically injured and Jordan goes into coma. Paul Kersey gets devastated and goes into deep depression after this incident. Detectives Kevin Raines and Leonore Jackson start investigations to find the murderers of Lucy. After some time, Paul Kersey comes out of depression and makes a promise to himself that he would take revenge on the culprits. Paul manages to get a gun when a criminal in injured state is brought into the hospital and he accidentally drops his gun which Paul takes possession of secretly. Paul then masterminds the search for the killers of his wife and finds them one by one in order to give them lethal punishment. He manages to find Joe, Knox and Fish one by one and kills them in such a way that nobody anticipated him and he also survives the arrest by escaping from the scene. After that, Paul Kersey makes it a habit to leave the house wearing hoodie and punish the criminals himself. As Jordan is released from the hospital after treatment, Paul Kersey and Jordan are again attacked at their house. However, Paul Kersey manages to overpower and kill them using his brain. The movie comes to an end as Detectives Kevin Raines favors Paul Kersey and he manages to avoid the arrest to have a chance to live with his daughter for a happy life.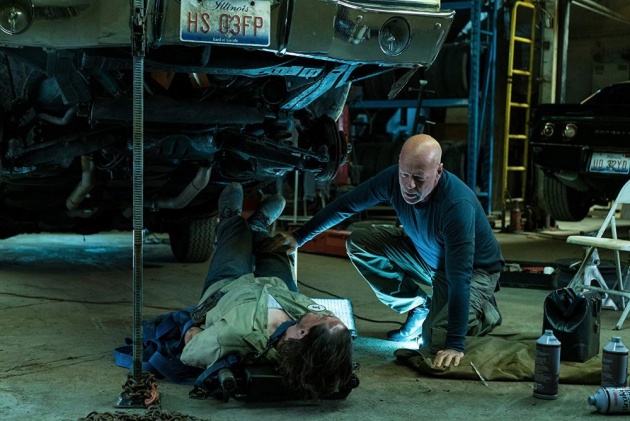 Image Credit: www.imdb.com
Video Credit: EDGAR RENTON via Youtube.com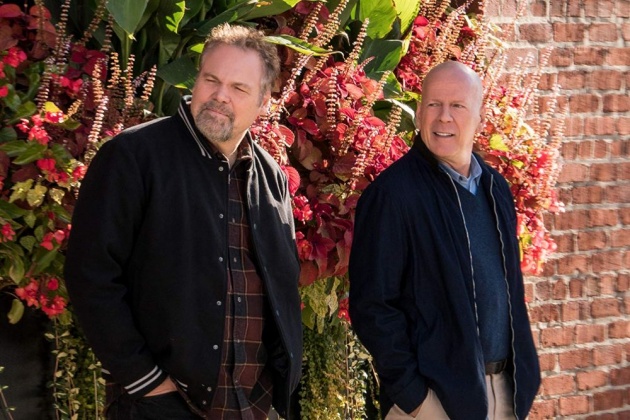 Image Credit: www.imdb.com
✿ Here is Querlo Chat for you. Isn't it fun to chat with a Chatbot ?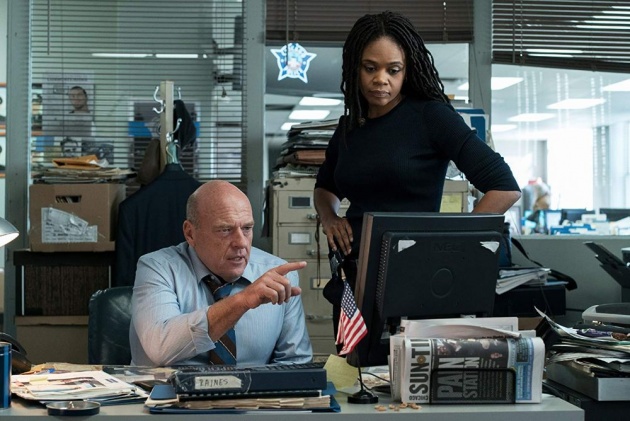 Image Credit: www.imdb.com
✿✸✔✤✪ - - - - - - - - - - - - - - - ✿✸✔✤✪ - - - - - - - - - - - - - - - ✿✸✔✤✪ - - - - - - - - - - - - - - ✿✸✔✤✪

Thanks for Reading. This Blog was written by Rafaquat Noman (a Resident of Saudi Arabia and a Traveler) for bitlanders.
✿✸✔✤✪ - - - - - - - - - - - - - - - ✿✸✔✤✪ - - - - - - - - - - - - - - - ✿✸✔✤✪ - - - - - - - - - - - - - - ✿✸✔✤✪