Hollywood Movie Review - Disturbia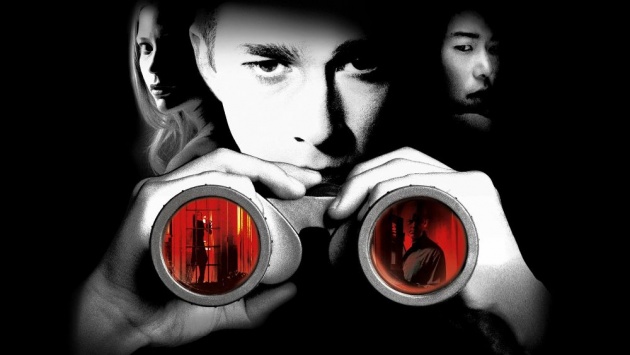 Image Credit: wall.alphacoders.com
✔ Introduction



Hello Friends, I hope you are doing fine and are having a good time on bitlanders. Today I have come up again with my new blog with the title of "Hollywood Movie Review - Disturbia". Friends, recently I got a chance to watch this movie, though belated, but I liked it very much. So therefore, I decided to write my blog on this movie. This Hollywood Suspense, Thriller and quite a bit Action Genres movie "Disturbia" was a treat to watch and it kept me engaged throughout its playtime. The story of the movie revolves around a Serial Killer who is first doubted and then is subsequently spotted and caught by a young boy in the neighborhood with the help of his friends, mother and the area Police. The main idea of this movie was taken from Alfred Hitchcock's old movie Rear Window which was released back in 1954. The movie "Disturbia" was directed by Daniel John Caruso, Jr. and was produced by Joe Medjuck. The screen play for the movie was written by Christopher Beau Landon and the movie was produced under the supervision of DreamWorks Pictures, an American Film Production Company.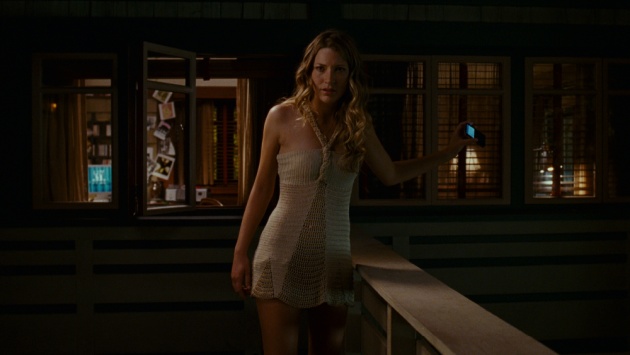 Image Credit: wall.alphacoders.com
The movie "Disturbia" was released on April 13, 2007 in the United States under the distribution banners of Paramount Pictures. Some details of cast of this movie are as under:
✤ Shia LaBeouf as Kale Brecht
✤ Sarah Roemer as Ashley Carlson
✤ David Morse as Robert Turner
✤ Carrie-Anne Moss as Julie Brecht
✤ Aaron Yoo as Ronnie Chu
✤ Jose Pablo Cantillo as Officer Gutierrez
✤ Viola Davis as Detective Parker
✤ Matt Craven as Daniel Brecht
✤ Kevin Quinn as Mr. Carlson
✤ Amanda Walsh as Minnie Tyco
✤ Cindy Lou Adkins as Mrs. Greenwood
✤ Gillian Shure as Club Girl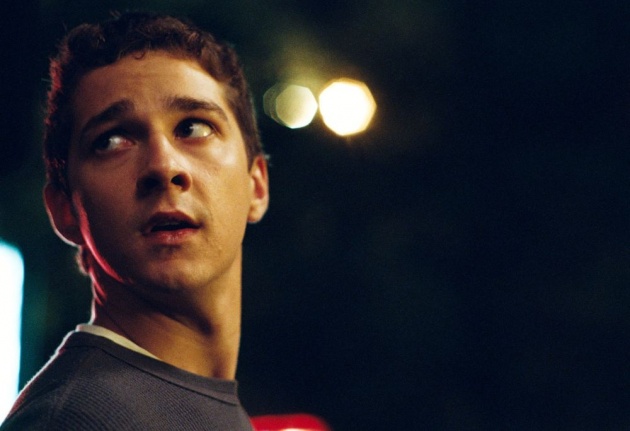 Image Credit: wall.alphacoders.com
There's an ingenious twist on Rear Window here: the voyeur is immobilised by something more unexpected than simply being injured. Shia LaBeouf plays troubled teen Kale, sentenced to electronically tagged house arrest for punching a teacher. The poor kid finds himself spying on the neighbours with his binoculars, and becomes convinced that sinister Mr Turner (David Morse) next door is a serial killer, bumping off the attractive women he's bringing home, and becomes further alarmed when this creepy individual wants to date his lonely widowed mom (Carrie-Anne Moss).
Movie Review Extracts From: www.rogerebert.com
Image Credit: wall.alphacoders.com
Video Credit: YouTube Movies via Youtube.com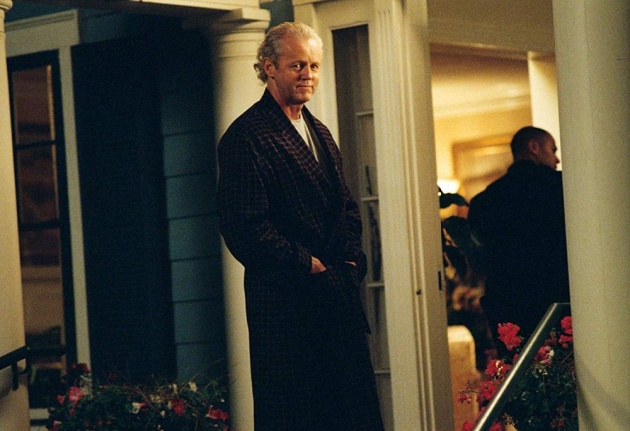 Image Credit: imdb.com
✔ Movie Plot And Review
The movie starts as Kale is living a happy life with his family which includes him and his parents. However, in the beginning of the film, Kale loses his father in an accident when he was out with him for a fishing trip. It so happened that when they were returning home, they met a fatal accident which resulted into the loss of Kale's father. The incident leaves Kale in a state of grief and shock for a long time. Even after a year, Kale has not come out of this horrific incident and has grown some behavioral issues. When he is reprimanded in his school by a Spanish teacher, he responds angrily and hits him when teacher discusses Kale's father due to his unsocial behavior. As a result, he has to serve a lenient three-month house arrest period. Not only that, he was also forced to wear an ankle monitor and a proximity sensor in order to keep him around his detention area i.e. his house.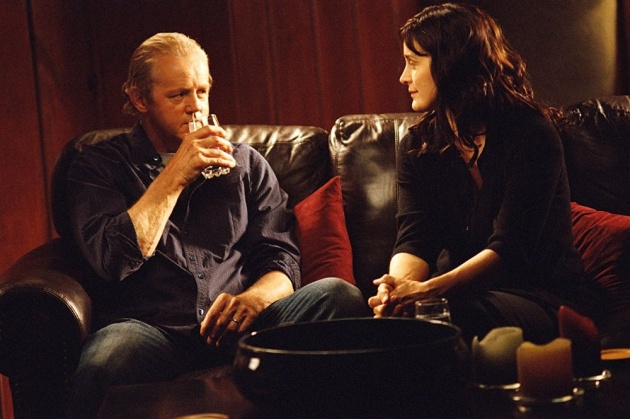 Image Credit: imdb.com
Kale spends most of his time playing computer games and Xbox etc, however, his mother Julie wants him to offer hands in daily household chores, which Kale dislikes. When Julie responds to Kale's unhelping activities by canceling all subscription to internet games and music as well as keeping the TV away from him, Kale finds a new activity of spying on neighbors and he soon finds a beautiful girl Ashley Carlson as well as a mature but mysterious person Robert Turner in another house. He soon befriends with Ashley but finds out that Robert Turner has some suspicious activities and with the passage of time he realizes that he could be a serial killer because he keeps a very low profile and he along with his friends Ashley and Ronnie comes to know that Robert may have been killing women and dumping their bodies in his car garage. They also notice a woman escaping from Robert's house in a panic state as if there was a great danger behind her.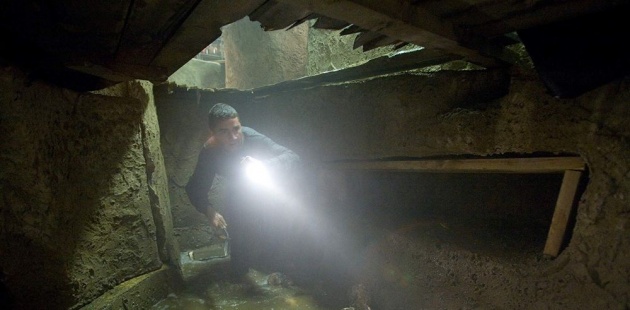 Image Credit: imdb.com
Kale and Ronnie make a plan to search Robert's car garage when Robert was away for shopping. However, Ronnie forgets his phone in the car and when he goes back to retrieve it, he sees a bag with blood stains and hair of a lady. Ronnie informs this to Kale, however, in the meantime the garage doors shuts and Ronnie finds himself trapped inside Robert's house. Fearing danger, Kale alerts the Police and goes to Robert's house to help Ronnie. However, the Police find a deer's body instead of a woman body as claimed by Kale. Ronnie by the time had escaped from Robert's house unharmed which relieved Kale. Julie tries to make peace with Robert and his doubted persona. By the time Kale finds out a dead body in the mobile video of Ronnie which he made while escaping, Robert attacks Julie and renders her knocked out. He then enters Kale's house and knocks out Ronnie before overpowering Kale. Later on, Robert forces Kale to write a suicidal note to Ashley. As Ashley suddenly enters Kale's house, Kale along with Ashley gets a chance to escape after knocking down Robert and jumping from his house's roof into the swimming pool of Ashley's house. As Ashley informs the Police, Kale regains his senses and enters into Robert's house in order to find his mother. Soon, he discovers many dead bodies inside secret chambers but luckily manages to find and set free his mother. As Robert attacks them, they both fight him out and kill him in the process as the Police reaches the spot. The movie ends as Kale is released from the house arrest on the basis of his good behavior and he starts to enjoy time with Ashley. .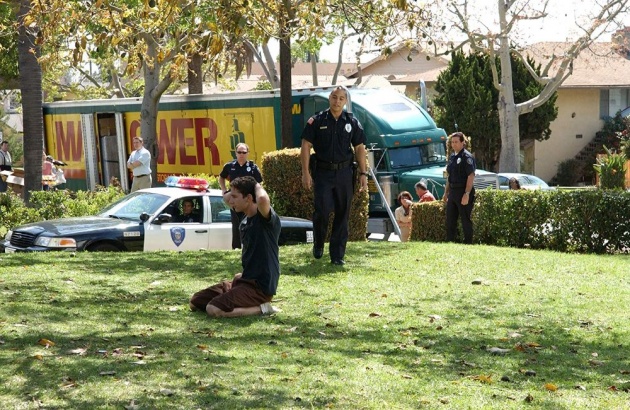 Image Credit: imdb.com
✿ Here is Querlo Chat for you. Isn't it fun to chat with a Chatbot ?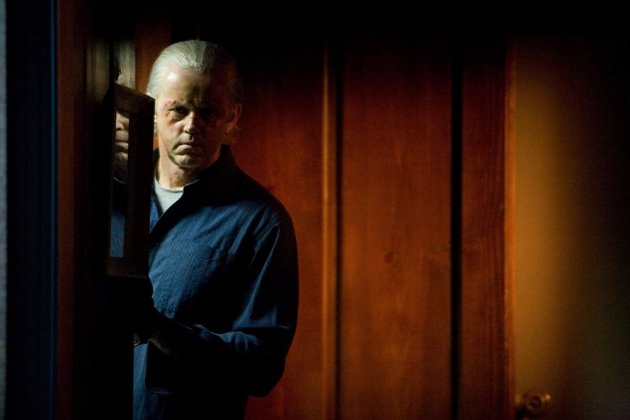 Image Credit: imdb.com
Video Credit: Movieclips via Youtube.com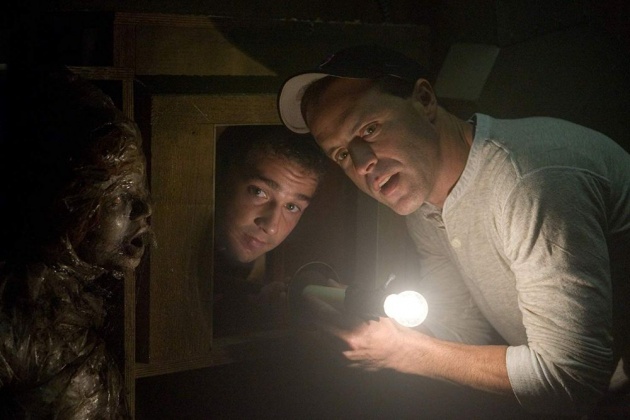 Image Credit: imdb.com
✿✸✔✤✪ - - - - - - - - - - - - - - - ✿✸✔✤✪ - - - - - - - - - - - - - - - ✿✸✔✤✪ - - - - - - - - - - - - - - ✿✸✔✤✪

Thanks for Reading. This Blog was written by Rafaquat Noman (a Resident of Saudi Arabia and a Traveler) for bitlanders.
✿✸✔✤✪ - - - - - - - - - - - - - - - ✿✸✔✤✪ - - - - - - - - - - - - - - - ✿✸✔✤✪ - - - - - - - - - - - - - - ✿✸✔✤✪