Hollywood Movie Review - Hereditary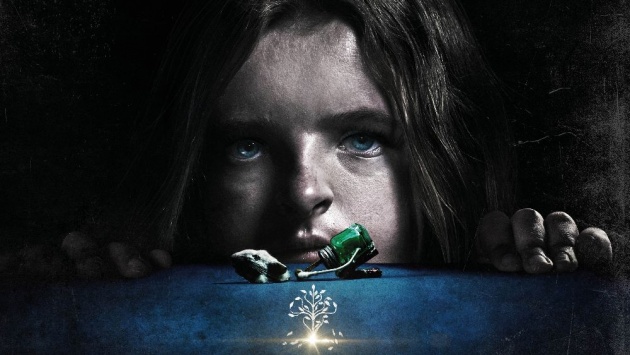 Image Credit: hdqwalls.com
✔ Introduction
Hello Friends, I hope you are doing fine and are having a good time on bitlanders. Today I have come up again with my new blog with the title of "Hollywood Movie Review - Hereditary". Friends, this blog is about a recently released Hollywood Horror Movie "Hereditary". The story of the movie is about a family which is facing strange and horrific incidents in their life which started after the death of an elder lady in their family. It is portrayed in the movie that almost all the family members are either possessed or affected by a supernatural power which is causing trouble and putting their lives in danger. The screenplay for the movie was written by Ari Aster who also directed this movie. The movie was produced by the duo of Kevin Frakes and Lars Knudsen.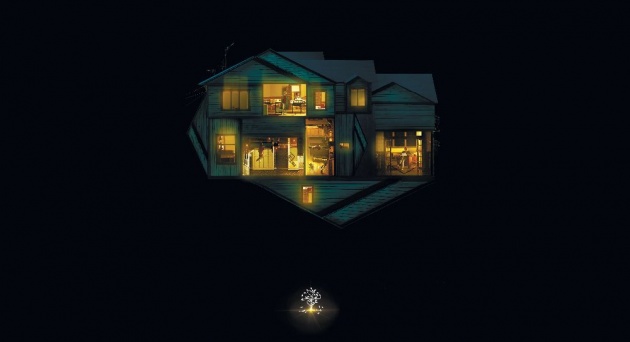 Image Credit: hdqwalls.com
The movie "Hereditary" was released on June 8, 2018 under the distribution banners of A24 Films. Some details of cast of this movie are as under:
✤ Toni Collette as Annie Graham
✤ Gabriel Byrne as Steve Graham
✤ Alex Wolff as Peter
✤ Milly Shapiro as Charlie
✤ Ann Dowd as Joan
✤ Mallory Bechtel as Bridget
✤ Jake Brown as Brendan
✤ Morgan Lund as Mr. Davis
Hereditary is not for the faint of heart. Honestly, we really mean it. But not in the sense that it might loudly jump-scare you into cardiac arrest. Ari Aster's feature debut has its thorax-tightening shock moments, but they are rare (and all the more effective for it). Primarily, it takes the crawling-dread approach to horror, often serving up its most chilling shriek-treats before you even notice they're right there in front of you.
Movie Review Extracts From: www.empireonline.com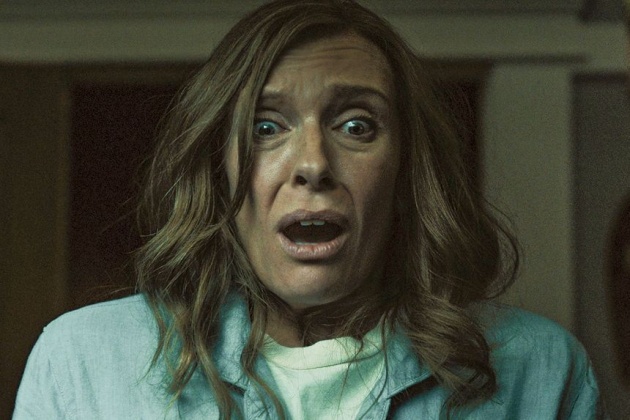 Image Credit: www.rollingstone.com
Video Credit: A24 via Youtube.com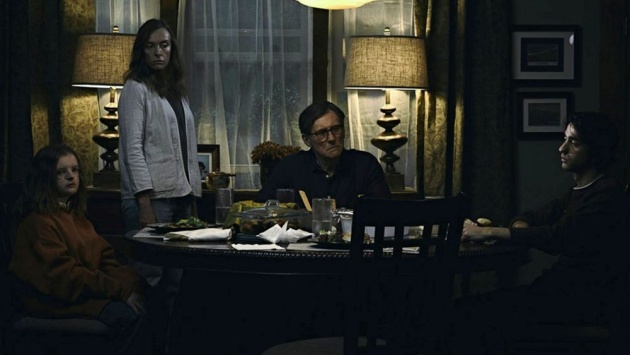 Image Credit: geektyrant.com
✔ Movie Plot And Review
The movie begins in a family which includes Annie Graham who is a miniaturist artist, her husband Steve Graham who is a psychiatrist, their children Peter who is 16 years old and a girl Charlie who is 13 years old. The family also has a grand mother whose name is Ellen who is quite old and with whom Annie does not have very good relationship. The horror of the movie starts when Ellen dies and strange things start to happen with the family members. First of all, Peter informs Annie that their grand mother's body is missing from the grave and apparently, someone has stolen the body. Soon, Annie starts to experience the presence of Ellen in her working area. Since the loss of a family member is a big one, therefore, in order to have some mental peace, Ellen joins a group of people who have also lost their loved ones and they gather to share their thoughts, experiences and to get some mental peace by doing discussions.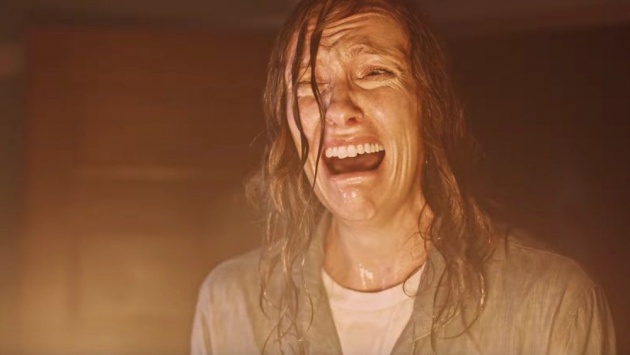 Image Credit: geektyrant.com
What Annie does not know that her mother Ellen had some kind of secret activities before her death and these activities were to attract and follow a supernatural power "Paimon". This was among the reasons behind strange death patterns in Ainee's ancestors which started from mental illness. Furthermore, Ellen had used Charlie to host Paimon before her death because she did not have good relationship with other family members. Moreover, Paimon shifted its host from Charlie to other members of the family later on, as required. Therefore, Ellen had started the phenomenon of supernatural activities before her death. Ellen was the head of the group which was among followers of Paimon. She kind of cast a spell on her family which would engulf them in a series of strange incidents resulting in their deaths later on. After the Ellen's death other group members that worshiped Paimon including Joan manipulated the minds of Annie's family members according to the beliefs and teachings of Paimon.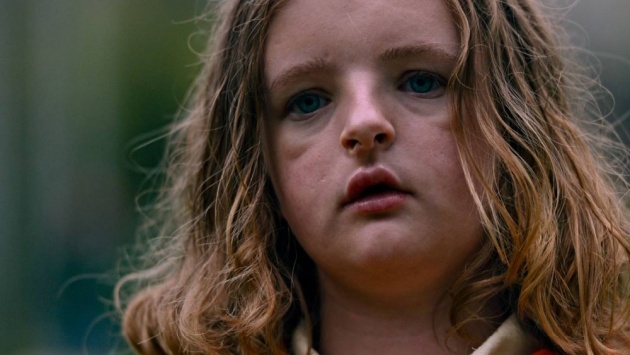 Image Credit: www.myvue.com
Suddenly, Charlie dies as a consequence when she ate something allergic to her at a party where her brother Peter took her on the order of their mother Annie. It so happened, that Charlie felt unable to breathe and Peter rushed her to hospital and, on their way, as Charlie leaned out of the window to get some fresh air, her head strikes the pole and her head gets chopped off. After the death of Charlie, Joan asks Annie to use the technique of séance in order to talk to her daughter's spirit which would ultimately console Annie. Since evil power of Paimon had made Annie think in a particular manner, that's why she insisted her family to try séance. Later, she comes to know about links of Joan to Ellen and their worship about Paimon. Annie gets frustrated as well as frightened and tries to get consent of her husband Steve to put the Charlie's sketchbook into fire which she thought was causing all this curse on them. She said she would sacrifice herself for the family and as she throws the book in fire, as a result, Steve burns alive and dies. Paimon possesses Annie's body and manipulates Peter's body as Paimon's next host. The film ends as Peter sees his dead family members' heads in the Charlie's treehouse who welcome him and now Paimon can rule over them as desired.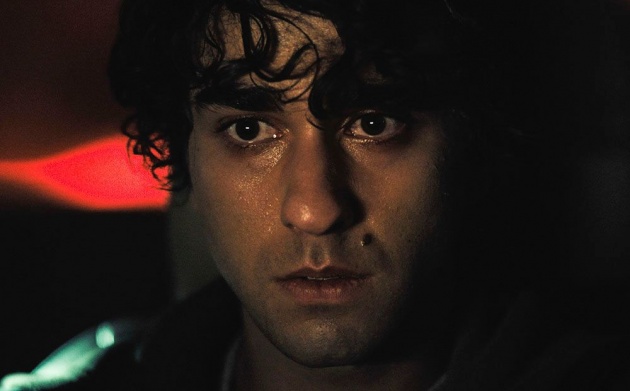 Image Credit: www.nme.com
Video Credit: Mr. Strugglr via Youtube.com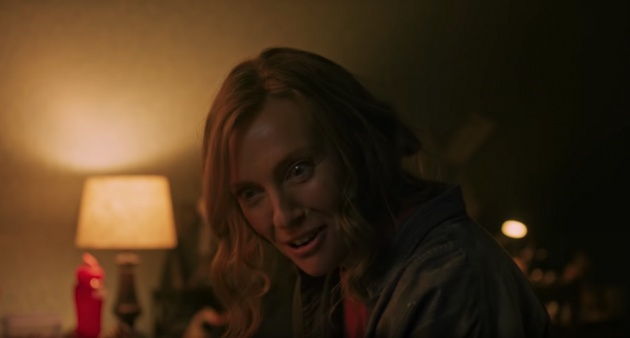 Image Credit: medium.com
✿ Here is Querlo Chat for you. Isn't it fun to chat with a Chatbot ?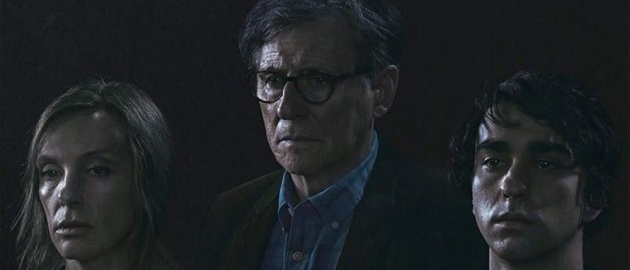 Image Credit: www.byrneholics.com
✔ Conclusion
The movie "Hereditary" is a real scary movie. The fact that this movie has been declared as one of the scariest movies released in recent times is validated. Movie lovers have rated this movie very high and they have claimed that this movie can scare anyone who claims to be brave at heart. The movie's story is very good and the execution of the movie plot is even better. Notwithstanding, there are people on this planet who follow satanic practices and doing enchants have been under practice for a long time. Sometimes, the whole family is in this business who claims to solve problems faced by others in their lives. Nevertheless, this movie really scared me because of its content, camera-work and the locations in which the filmography was conducted. The Director and Writer of the movie Ari Aster has come up with this blockbuster and he deserves huge round of applause for his effort. We are hopeful to see more such scary movies with an expectation that those would send some shivers down the spine.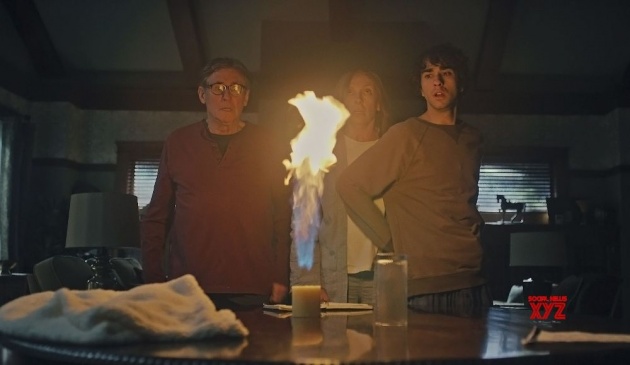 Image Credit: i2.wp.com
✿✸✔✤✪ - - - - - - - - - - - - - - - ✿✸✔✤✪ - - - - - - - - - - - - - - - ✿✸✔✤✪ - - - - - - - - - - - - - - ✿✸✔✤✪

Thanks for Reading. This Blog was written by Rafaquat Noman (a Resident of Saudi Arabia and a Traveler) for bitlanders.
✿✸✔✤✪ - - - - - - - - - - - - - - - ✿✸✔✤✪ - - - - - - - - - - - - - - - ✿✸✔✤✪ - - - - - - - - - - - - - - ✿✸✔✤✪