Hollywood Movie Review - Hotel Transylvania 3: Summer Vacation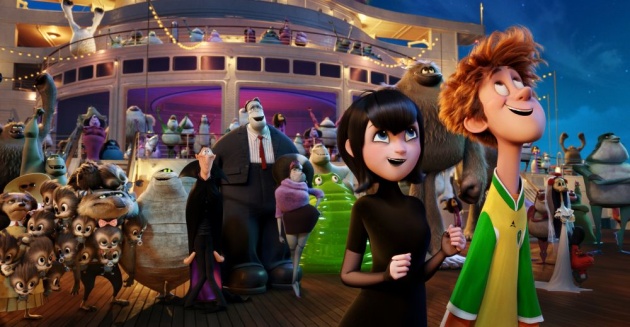 Image Credit: iamyourtargetdemographic
✔ Introduction



Hello Friends, I hope you are doing fine and are having a good time on bitlanders. Today I have come up again with my new blog with the title of "Hollywood Movie Review - Hotel Transylvania 3: Summer Vacation". Friends, this blog is about a newly released Hollywood Computer Animation film Hotel Transylvania 3: Summer Vacation. The story of this animated movie is about family affairs of Count Dracula and his tactics to save himself and his family from their enemy who is Professor Abraham Van Helsing. The movie was directed by Genndy Tartakovsky and produced by Michelle Murdocca for Sony Pictures Animation. The story for this computer animated movie was written by Genndy Tartakovsky along with Michael McCullers. This movie is the third movie in the series of Hotel Transylvania and the previous version was released in 2015 with the title of Hotel Transylvania 2.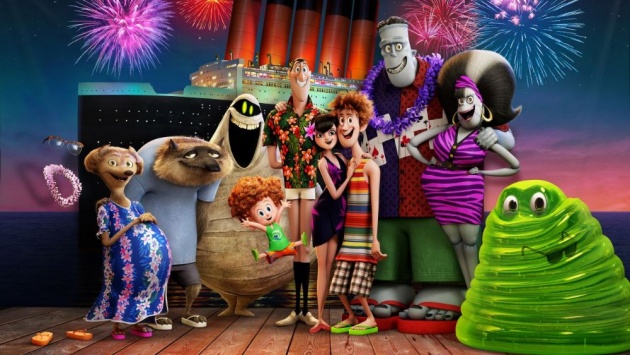 Image Credit: wallpapershome.com
The movie "Hotel Transylvania 3: Summer Vacation" was released on July 13, 2018 under the distribution banners of Sony Pictures Releasing. Some details of cast of this movie are as under:
✤ Adam Sandler as Count Dracula
✤ Kevin James as Frankenstein
✤ Selena Gomez as Mavis
✤ Andy Samberg as Johnny
✤ Jim Gaffigan as Professor Abraham Van Helsing
✤ Steve Buscemi as Wayne
✤ David Spade as Griffin
✤ Keegan-Michael Key as Murray
✤ Fran Drescher as Eunice
✤ Molly Shannon as Wanda
✤ Kathryn Hahn as Ericka Van Helsing
✤ Mel Brooks as Vlad
✤ Sadie Sandler as Winnie
✤ Asher Blinkoff as Dennis Loughran
✤ Chrissy Teigen as Crysta
✤ Joe Jonas as Kraken
✤ Alison Hammond as Frankenginger
✤ Chris Parnell as Stan
✤ Joe Whyte as Tinkles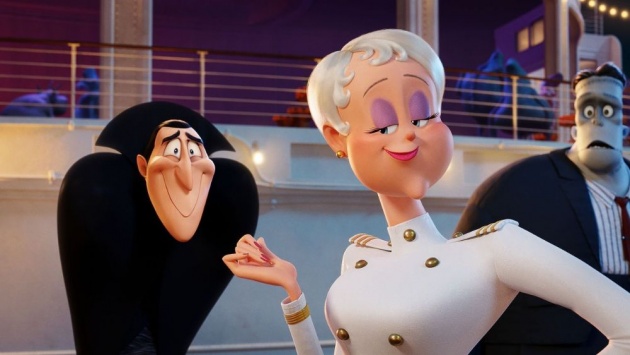 Image Credit: wallpapershome.com
There's a bit more scary stuff/violence here than in the previous films; much of it is comic, but there are some tense chases, crashes, and confrontations, a creepy robot/human hybrid, and a long sequence involving an enormous sea monster on a rampage. Expect a few mildly suggestive remarks and moments -- butt jokes, buxom witches chasing after an elderly vampire in a skimpy bathing suit, etc. -- and a few unflattering depictions of female characters, like a beautiful witch on a dating app who turns out to be a warty troll. There's also a fair bit of romance in the movie, but it's limited to flirting, dancing, and a couple of kisses. Positive messages include embracing diversity, letting go of negative feelings and grudges, believing in the power of love, parents and kids communicating with each other, and the importance of parents reconnecting as partners, not just co-parents.
Movie Review Extracts From: www.commonsensemedia.org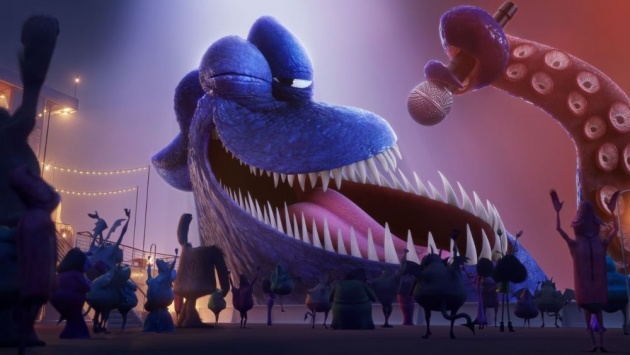 Image Credit: wallpapershome.com
Video Credit: Sony Pictures Entertainment via Youtube.com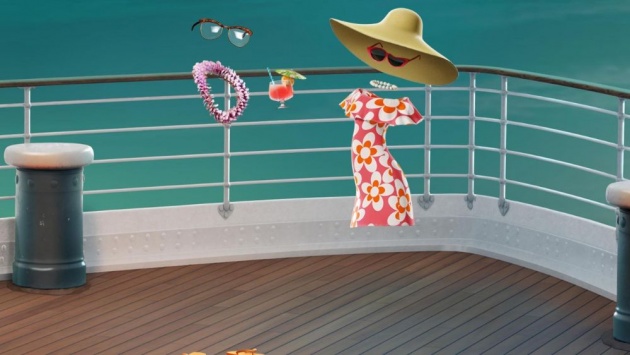 Image Credit: wallpapershome.com
✔ Movie Plot And Review
The movie begins in a train which is going towards Budapest and Count Dracula along with his family members are on the train hiding themselves and pretending to be just like other humans. However, their enemy Professor Abraham Van Helsing also comes in the train and introduces himself to be the biggest enemy of the monsters and tells passengers that he is looking for them on the train. He also checks tickets of each passenger and in the meantime, he lit a match and found out monsters there. As a result, the monsters start to disperse quickly and manage to run away through the moving train. Count Dracula helps his family to move away from Professor Abraham Van Helsing and he becomes the target of Professor Abraham. However, he always dodges Professor Abraham Ven Helsing's killing moves and Professor Abraham finds himself unable to kill the Count Dracula and falls off a huge mountain.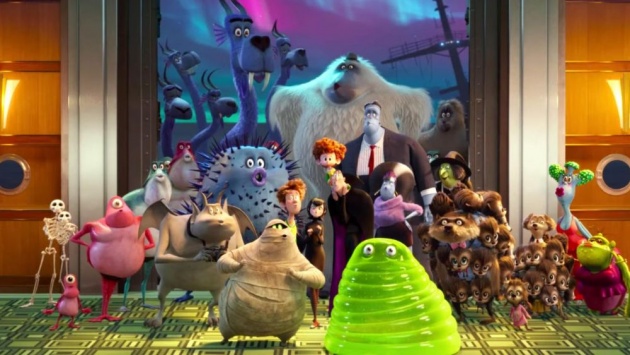 Image Credit: wallpapershome.com
The movie progresses to future times, and now Count Dracula is living a difficult and depressed life because his wife has died. Although, he is running his business very well with his daughter Mavis and his son-in-law Johnny, but there is something missing in his life and that is companionship which Count Dracula truly realizes. Seeing the ordeal of her father, Mavis books a cruise ship in order to make the mood of Count Dracula better and to have a nice time together. They board a huge ship "Legacy" where Count Dracula falls in love with the Captain of the ship whose name is "Ericka". However, what Count Dracula does not know is that Ericka is the great granddaughter of Professor Abraham Van Helsing and the whole family's life is at stake. On the ship, there is Mavis, Johnny, Dennis, Vlad and others present along with Count Dracula. Furthermore, there is a secret room in the ship where Professor Abraham Van Helsing is present in a mechanized form in order to avoid death.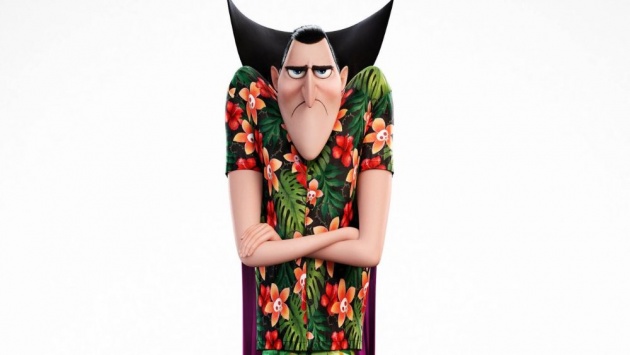 Image Credit: wallpapershome.com
Professor Abraham Van Helsing asks Ericka not to kill Count Dracula because he had already planned to kill all the monsters when the ship would reach the lost city of Atlantis where Professor Abraham Van Helsing would use an Instrument of Destruction to eradicate all monsters on the ship. However, Ericka shows impatience and starts her killing plans against Count Dracula; however, she also fails whenever she attempts to kill Count Dracula and he manages to survive and is able to dodge Ericka's moves. Nevertheless, Count Dracula asks Ericka for dinner and there Ericka literally starts to feel love for Count Dracula despite her great grandfather's enmity with him. When the cruise ship reaches Atlantis, Professor Abraham Van Helsing suddenly appears during the dance party and reveals the Instrument of Destruction. He starts playing music which attracts a nearby island resident Kraken who attacks the monsters. Ericka feeling love for Count Dracula saves him from Kraken and begs for his life in front of Professor Abraham Van Helsing who becomes furious and directs Kraken to kill both of them. Seeing this difficult situation, Johnny starts playing his friendly songs in order to calm down Kraken. Professor Abraham Van Helsing also starts dancing but loses his balance and as he falls, Count Dracula saves him. This kind act changes Professor Abraham Van Helsing's heart and he allows all of the monsters to go back safe and sound. The film ends as Count Dracula asks Ericka for marriage and she accepts Count Dracula's proposal.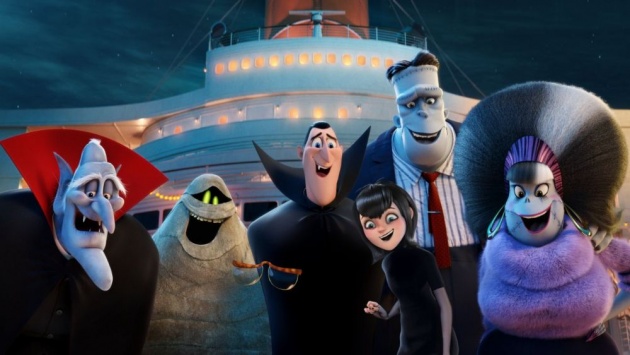 Image Credit: wallpapershome.com
✿ Here is Querlo Chat for you. Isn't it fun to chat with a Chatbot ?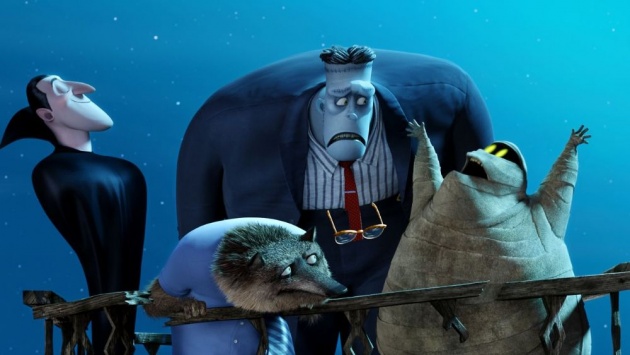 Image Credit: wallpapershome.com
Video Credit: Drake X via Youtube.com
✔ Conclusion
The movie "Hotel Transylvania 3: Summer Vacation" is a full pack of entertainment and fun. This 3D Computer Animation Movie is a treat to watch. The movie was full of laughters and also portrayed different emotions such as love and hatred very well. Adam Sandler's performance as Count Dracula was very effective and superb. The sweet voice of Selena Gomez was also very attracting and up to the mark. The Director of the movie Genndy Tartakovsky has been presenting the Hotel Transylvania Film Series in a very beautiful manner. He has been successful with this venture and we hope to see more from this series. This third edition of the Hotel Transylvania movie series has already reached about 300 Million US Dollars on the box office against its budgeted cost of around 80 Million US Dollars. The trend of making 3D Computer Animation movies is becoming very common now and this movie has solidified this phenomenon and reached a higher level in entertaining the movie lovers satisfactorily.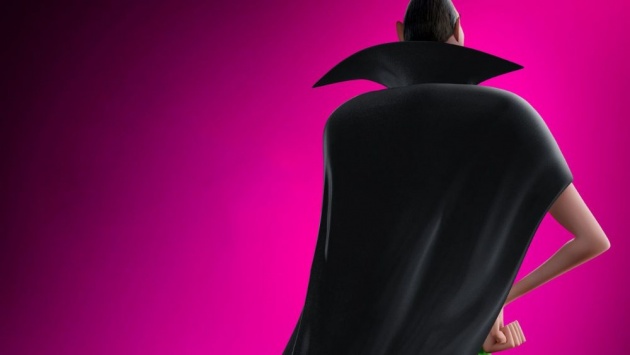 Image Credit: wallpapershome.com
✿✸✔✤✪ - - - - - - - - - - - - - - - ✿✸✔✤✪ - - - - - - - - - - - - - - - ✿✸✔✤✪ - - - - - - - - - - - - - - ✿✸✔✤✪

Thanks for Reading. This Blog was written by Rafaquat Noman (a Resident of Saudi Arabia and a Traveler) for bitlanders.
✿✸✔✤✪ - - - - - - - - - - - - - - - ✿✸✔✤✪ - - - - - - - - - - - - - - - ✿✸✔✤✪ - - - - - - - - - - - - - - ✿✸✔✤✪