Hollywood Movie Review - It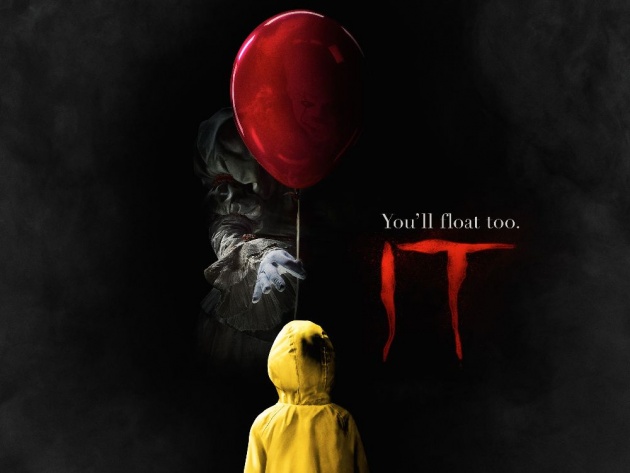 Image Credit: wall.alphacoders.com
✔ Introduction



Hello Friends, I hope you are doing fine and are having a good time on bitlanders. Today I have come up again with my another new blog with the title of "Hollywood Movie Review - It". This blog is about a recently released Hollywood movie "It". This movie is based on a fictional character of Pennywise the Dancing Clown who created Horror and thrill in the movie. The story of the movie revolves around horror and suspense ideas. Furthermore, plot of the movie is based on the novel "It" published in 1986 by a renowned North American author Stephen King who is famous for creating novels and stories related to supernatural fiction, science fiction and suspense. For the movie, screenplay was written by Chase Palmer. This movie was directed by Andy Muschietti and was produced by Roy Lee and Dan Lin under the Film Production Company of New Line Cinema.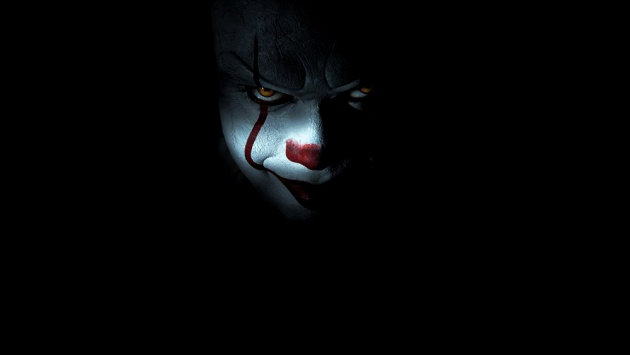 Image Credit: wall.alphacoders.com
The movie "It" was released on September 8, 2017 under the distribution banner of Warner Bros. Entertainment Inc.. Some details of cast of this movie is as under:
✤ Bill Skarsgård as It
✤ Jaeden Lieberher as Bill Denbrough
✤ Sophia Lillis as Beverly Marsh
✤ Jeremy Ray Taylor as Ben
✤ Finn Wolfhard as Richie Tozier
✤ Chosen Jacobs as Mike Hanlo
✤ Wyatt Oleff as Stan
✤ Jack Dylan Grazer as Eddie
✤ Nicholas Hamilton as Henry
✤ Jackson Robert Scott as Georgie Denbrough
It's very scary, and not just in a typical gory slasher or jump scare way; it generates actual tingles. (And if you're scared of clowns, it's even worse.) Things get pretty gory; characters are stabbed, impaled, and beaten with rocks and blunt objects. A boy's arm is bitten off, teens shoot guns, and a sheep is killed with a bolt gun. Language is also very strong, with a lot of the swearing coming from young teens; you'll hear "f--k," "s--t," and more. There's lots of bullying, and an abusive father acts in a creepily sexual way toward his teen daughter. You can also expect to hear a fair bit of sex-related talk among the teen characters, though much of it is naïve and meant to be humorous. Teens will be eager to see this one, but it's not for sensitive viewers or the faint of heart.
Movie Review Extracts From: www.commonsensemedia.org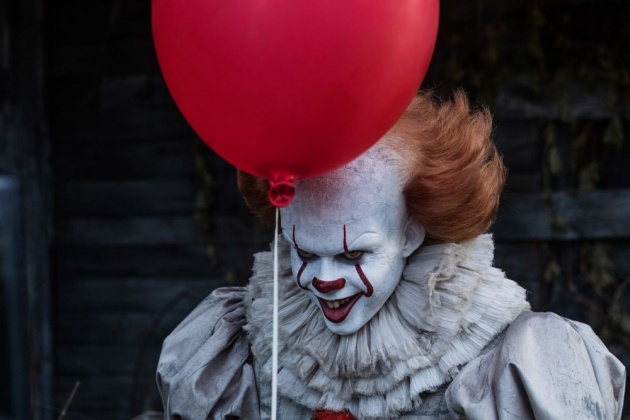 Image Credit: wall.alphacoders.com
Video Credit: Warner Bros. Pictures via Youtube.com
✔ Plot Of The Movie
As the movie begins, it takes the viewers back to 1988 when a teenage boy Bill Denbrough makes a Sailboat for his younger brother Georgie who is just 7 years old. Georgie is very happy and hugs his brother Bill and takes the boat out of the house to play with it in a rainy water in the streets during rain. As the boat sails away and gets the speed in water, the boy Georgie follows and falls near the construction area at Jackson Street in the area. The boat falls into a drain and when Georgie goes there to see where the boat is, a horrific clown suddenly appears from the drain. At first, Georgie gets scared but the clown starts to pacify him and tells him to come closer in order to get his boat. As Georgie gets closer to get his sailboat, the clown (who is actually playing the character of Pennywise the Dancing Clown in the movie) injures Georgie badly and drags him into the drain before vanishing away from the scene with him.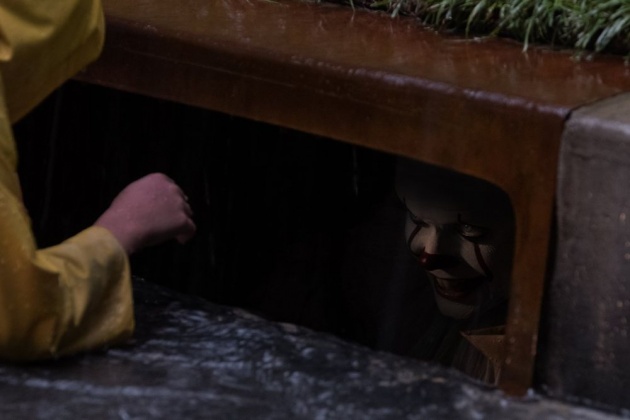 Image Credit: wall.alphacoders.com
After the disappearance of his younger brother Georgie, Bill is very upset because his friends and parents are holding him responsible for the disappearance of his younger brother. Bill himself feels the guilt as he let his brother go out in heavy rain and he never returned. Bill believed his younger brother must have got washed away by heavy rain water. He forms a team along with his friends and they soon discover that same incidents have been taking place in the town in recent past in which a lot of children went missing. Bill's group has to face other boy groups who are involved in activities like scaring and bullying other younger people in the nearby areas. However, while searching for Bill's younger brother, all the group members face frightening and mysterious circumstances such as seeing the clown who was supposed to have taken Georgie away. In addition, they also come across visions like a headless boy, people burning alive, a blood fountain, a man dying of a mysterious disease etc which creates quite a scary environment for Bill and his friends.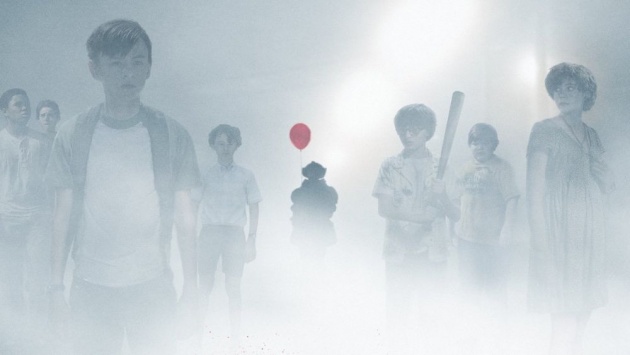 Image Credit: wall.alphacoders.com
The Bill's group is known as "The Losers Club" and they soon come to realize that they are being frightened by one common phenomenon and it is actually "It" the clown, which appears after a certain period of time to attack children and then he again vanishes away through sewerage lines. They come across an abandoned house when they move through sewer lines and over there, they soon find the clown "It" and fight with him resulting in injuring "It" and then forcing the clown to withdraw. Later on, The Losers Club come across Henry whose mind has been controlled over by It, whereas the group is actually looking for Beverly who has been overpowered by It and has disappeared. The fight ensues between Henry and the group and as a result, Henry falls into a deep well. The Losers Club later find different items belonging to It and also the bodies of missing children floating in the air. They again run into It and the group fights with It and overpowers him before he withdraws again. Now, The Losers Club realize that It will have to starve to death as there is no prey left for him and The Losers Club already know about It's whereabouts and his habits. Since they know that "It" will appear again after a certain period of time, they all make an oath to each other that they will fight "It" if he appears again in the future.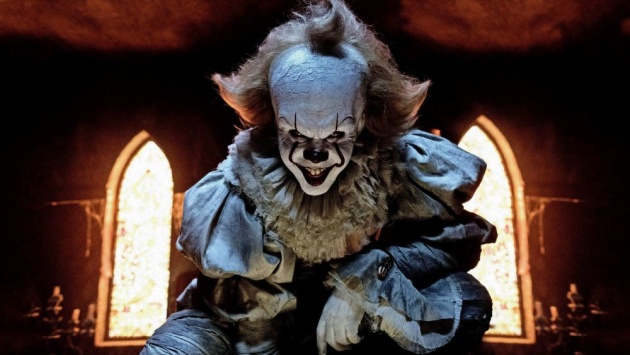 Image Credit: wall.alphacoders.com
Video Credit: FilmicBox2nd via Youtube.com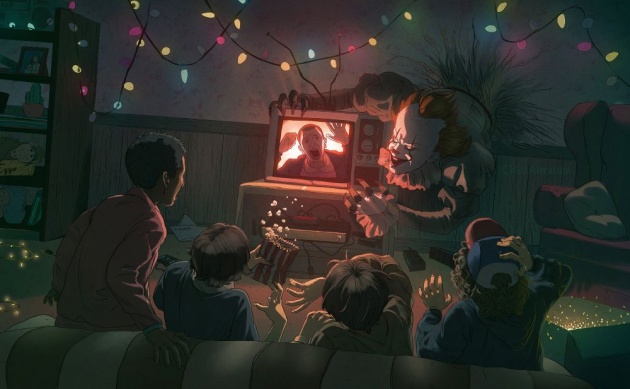 Image Credit: wall.alphacoders.com
✿ Here is Querlo Chat for you. Isn't it fun to chat with a Chatbot ?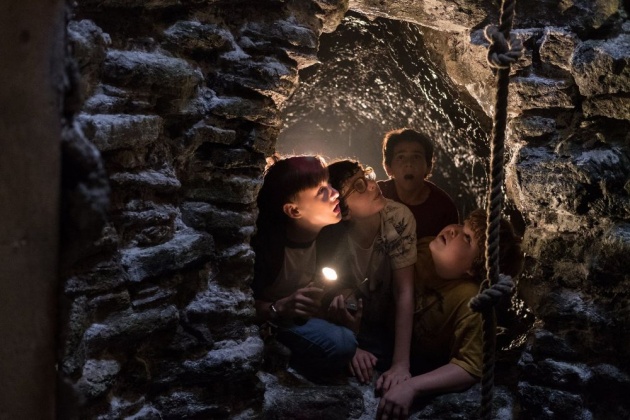 Image Credit: wall.alphacoders.com
✔ My Movie Review - Conclusion
The movie "It" can't be classified as a children's movie because it has the element of fear and suspense which creates an environment challenging for adults as well. The movie has some serious thrilling and horrific scenes which send shivers down the spine. Although the main idea has been dramatized before in 1990 in the form of TV series, however, this 2017 version in the form of a Film is also up to the mark. The movie "It" made a very good box office business as it managed to earn more than US Dollars 600 Million as compared to its production cost of nearly 50 Million US Dollars only. The Horror movies have their own charm and attraction and all the film lovers across the globe watch such movies with passion and enthusiasm. That is the reason why this movie "It" was also welcomed by the movie lovers all over the world.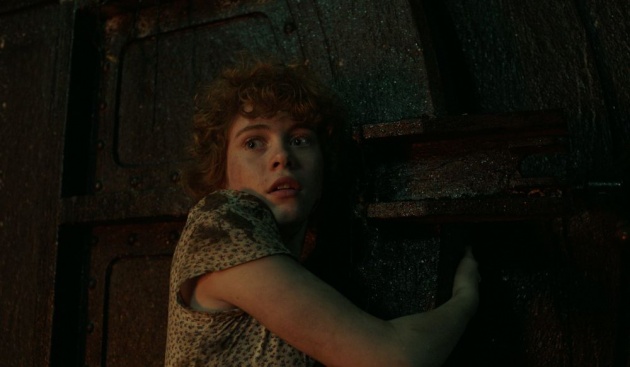 Image Credit: wall.alphacoders.com
✿✸✔✤✪ - - - - - - - - - - - - - - - ✿✸✔✤✪ - - - - - - - - - - - - - - - ✿✸✔✤✪ - - - - - - - - - - - - - - ✿✸✔✤✪

Thanks for Reading. This Blog was written by Rafaquat Noman (a Resident of Saudi Arabia and a Traveler) for bitlanders.
✿✸✔✤✪ - - - - - - - - - - - - - - - ✿✸✔✤✪ - - - - - - - - - - - - - - - ✿✸✔✤✪ - - - - - - - - - - - - - - ✿✸✔✤✪