Hollywood Movie Review - John Wick: Chapter 2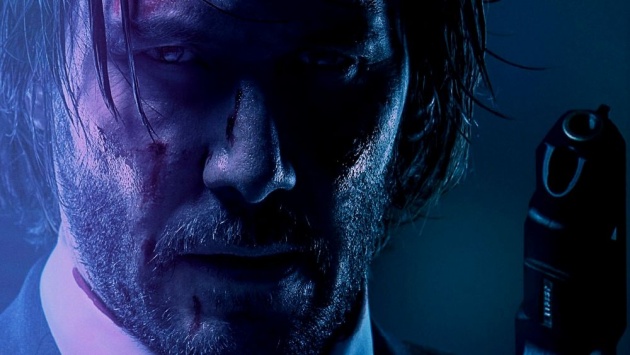 Image Credit: wall.alphacoders.com
✔ Introduction



Hello Friends, I hope you are doing fine and are having a good time on bitlanders. Today I have come up again with my new blog with the title of "Hollywood Movie Review - John Wick: Chapter 2". Friends, this blog is about a recently released Hollywood Action and Thriller Genres movie "John Wick: Chapter 2". The story of the movie revolves around an Italian Criminal who faces life threatening challenges when he has to move back to Italy. He had previous differences with the crime lord there and he comes to know that a hefty amount has been allocated for his killing as bounty. This movie is the second installment in the John Wick film series as the first movie has been released in 2014 with the title of John Wick. This latest movie was directed by Chad Stahelski and was produced by Basil Iwanyk and Erica Lee. The screen play for the movie was written by Derek Kolstad and the movie was produced under the supervision of Summit Entertainment, an American Film Production and Distribution Company.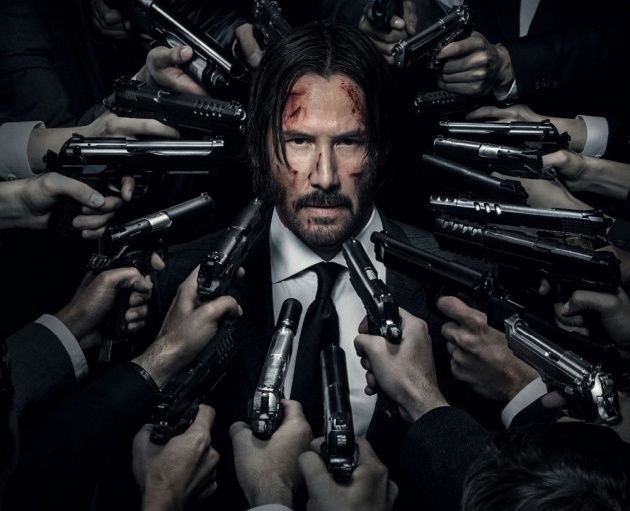 Image Credit: wall.alphacoders.com
The movie "John Wick: Chapter 2" was released on February 10, 2017 in the United States under the distribution banners of Lions Gate Entertainment Corp. Some details of cast of this movie are as under:
✤ Keanu Reeves as John Wick
✤ Riccardo Scamarcio as Santino D'Antonio
✤ Ruby Rose as Ares
✤ Ian McShane as Winston
✤ Laurence Fishburne as The Bowery King
✤ Common as Cassian
✤ Claudia Gerini as Gianna D'Antonio
✤ Lance Reddick as Charon
✤ Tobias Segal as Earl
✤ John Leguizamo as Aurelio
✤ Bridget Moynahan as Helen Wick
✤ Thomas Sadoski as Jimmy
✤ Andrew Santino as Scott Holmes
✤ David Patrick Kelly as Charlie
✤ Franco Nero as Julius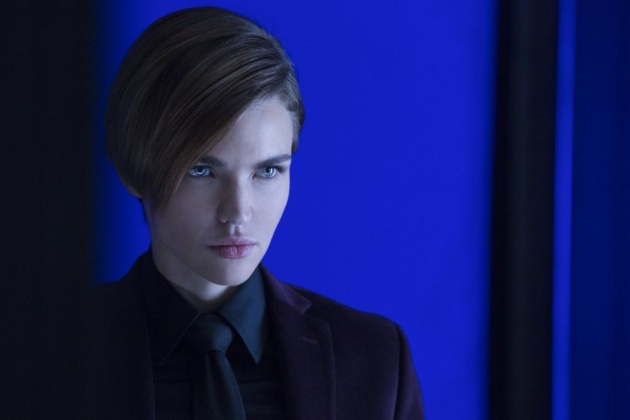 Image Credit: wall.alphacoders.com
Just when John Wick thought he was out, they pull him back in.

It's the tried-and-true formula of one last job/heist/assignment. A longtime bad guy leaves the life of crime in pursuit of peace and quiet, but naturally gets dragged back to his old haunts and habits to settle a final score. But "John Wick" breathes exhilarating life into this tired premise, thanks to some dazzling action choreography, stylish visuals and–most importantly–a vintage anti-hero performance from Keanu Reeves.

Toward the end of the film, a menacing Russian mobster remarks that the veteran hit man John Wick looks very much like the John Wick of old. Keanu Reeves looks very much like the Keanu Reeves of old, as well. Elegantly handsome and athletically lean, he looks fantastic at 50 and is comfortably, securely back in action-star mode. Not that he's been gone that long–or deviated that much from his persona–but this later-stage butt-kicking does call to mind Liam Neeson's recent resurgence in movies like "Taken," "The Grey" and "Non-Stop."
Movie Review Extracts From: www.rogerebert.com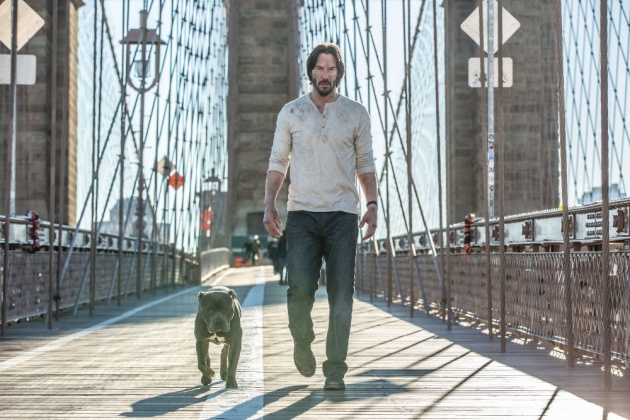 Image Credit: wall.alphacoders.com
Video Credit: Zero Media via Youtube.com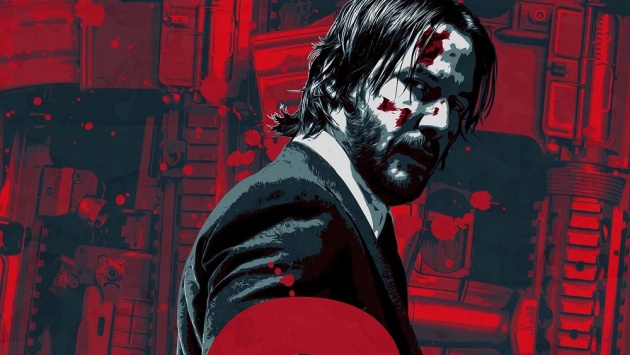 Image Credit: wall.alphacoders.com
✔ Movie Plot And Review
The movie begins with fighting and shooting scenes as John Wick goes to take back his stolen car from a warehouse but he is attacked by some criminals belonging to Abram Tarasov to whom the warehouse belongs but he wants to take revenge on John for killing his brother and other relative. However, John overpowers all the goons and kills all of them in the process. Few other criminals follow John when he drives back in his car, but still John using his skills manages to dodge them and successfully reached Abram's office for face to face discussions. Since John is controlling the situation after killing all the goons sent by Abram, he chooses to make pace with Abram and spares him after expressing his desire for peace, whereas Abram thinks John has come too far in the world of crime and he can't live a simple life now. Nevertheless, when John returns to his house, he buries the weapons he holds underneath the floor of his house to start a new life as a simple person. He also calls Aurelio who deals in stolen car and makes changes into them to take his car and fix as Aurelio thinks he can do so.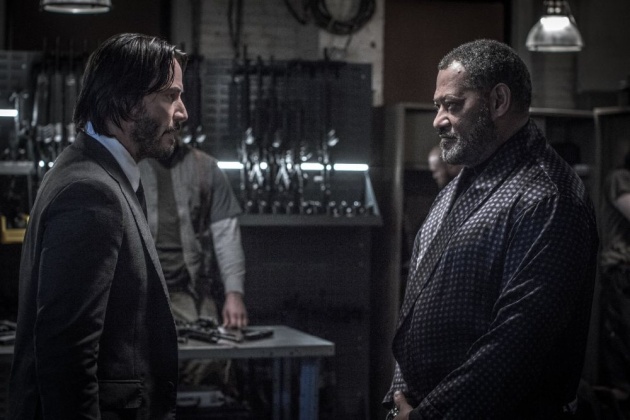 Image Credit: wall.alphacoders.com
However, peaceful life is still away from John Wick as another criminal and assassin Santino D'Antonio comes to his house late that night and gives him one final job before he can live a peaceful life. John refuses to work for Santino despite knowing his life would be in danger by doing so. As Santino leaves John's house, he fires at John's house with a launcher but thankfully no loss of life occurs. John visits Winston and discusses with him for possibilities and the work Santino wants him to do. However, Winston regrets to help and tells John that since he took the oath that he would be available for the last job as an assassin whenever he would be required, therefore, he should oblige Santino. Finding no other option feasible, John decides to meet with Santino again for his work and leaves his dog under the custody of the hotel's concierge whose name was Charon. John now starts his search to find Santino who kind of disappeared from the scene.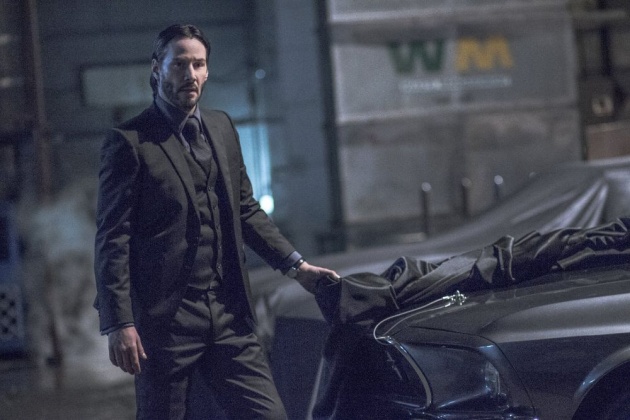 Image Credit: wall.alphacoders.com
When John finally finds Santino and talks to him for his final job as an assassin, Santino asks John to kill his sister Gianna. John thinks that it is an impossible thing to do because of high security and life threatening risks to his own life back in Italy. However, Santino persists and John gives in and gets ready to go to Rome to perform his final assassin job. In a very difficult manner over there, John manages to get into Gianna's room in the hotel where Gianna's coronation was taking place. He tells Gianna that her brother sent him to kill her. However, Gianna takes her own life by slitting her wrists and saying that things will get more and more complex after her death. Gianna's bodyguard sees John leaving and follows him trying to shoot him down. However, John survives and kills all the goons who come to get him. Soon does he realize that Santino had also sent his men to kill him and he was playing double games. John sees Santino's bodyguard Ares who was keeping an eye on his moves all the time. John takes his revenge on Santino by following him and killing him before he could reach "The Continental" where he considered being safer than in any other place.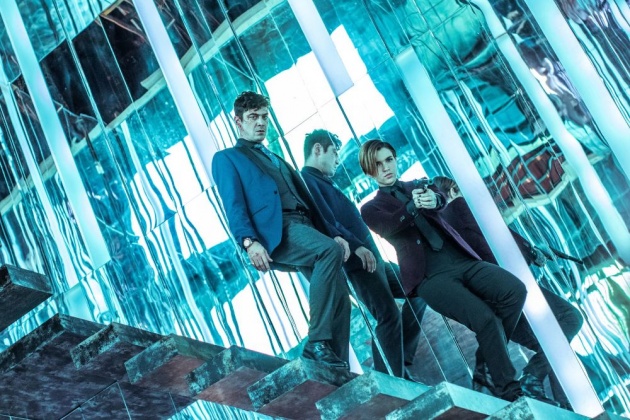 Image Credit: wall.alphacoders.com
✿ Here is Querlo Chat for you. Isn't it fun to chat with a Chatbot ?
Image Credit: wall.alphacoders.com
Video Credit: Ex Hitman via Youtube.com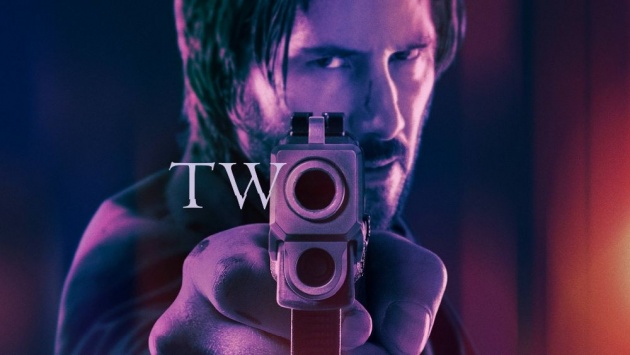 Image Credit: wall.alphacoders.com
✿✸✔✤✪ - - - - - - - - - - - - - - - ✿✸✔✤✪ - - - - - - - - - - - - - - - ✿✸✔✤✪ - - - - - - - - - - - - - - ✿✸✔✤✪

Thanks for Reading. This Blog was written by Rafaquat Noman (a Resident of Saudi Arabia and a Traveler) for bitlanders.
✿✸✔✤✪ - - - - - - - - - - - - - - - ✿✸✔✤✪ - - - - - - - - - - - - - - - ✿✸✔✤✪ - - - - - - - - - - - - - - ✿✸✔✤✪