Hollywood Movie Review - Lady Bird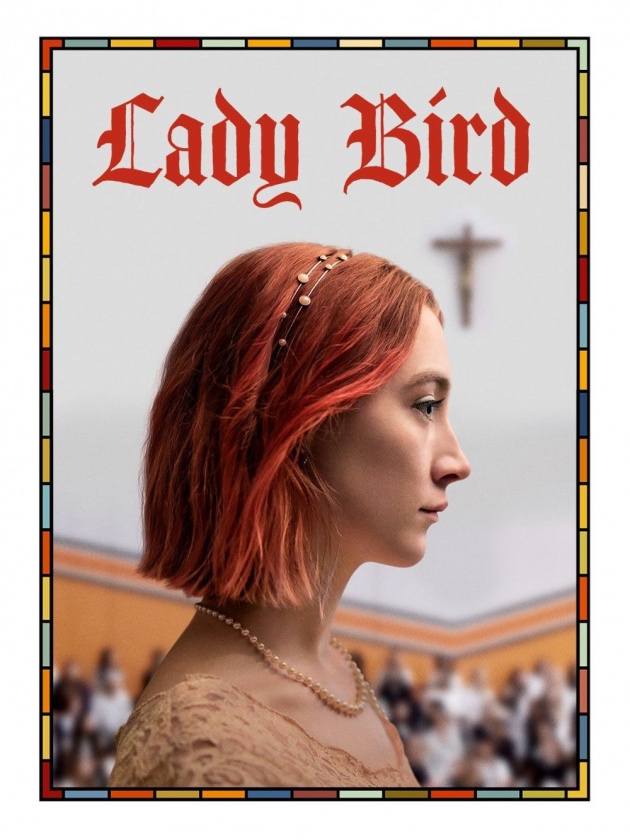 Image Credit: wallpapercave.com
✔ Introduction



Hello Friends, I hope you are doing fine and are having a good time on bitlanders. Today I have come up again with another new blog with the title of "Hollywood Movie Review - Lady Bird". This blog is about a recently released Hollywood movie "Lady Bird". Friends, this movie is about a girl called "Lady Bird" who belongs to Sacramento California, and is not satisfied with her life and she wishes if her life would get any better. She mostly argues about her life and the hardships she has faced and still facing. She also holds responsible her mother for the calamities in her life. Her parents and family however, want "Lady Bird" to be content about her life and be happy with what she has. To me, this movie is a typical story of a mindset of a teenage person who is confused and wants to excel in life. This Comedy Drama and Satire genres movie was directed by Greta Gerwig who also hails from Sacramento California. The movie was produced by Scott Rudin under his Film Production Company of Scott Rudin Productions and A24.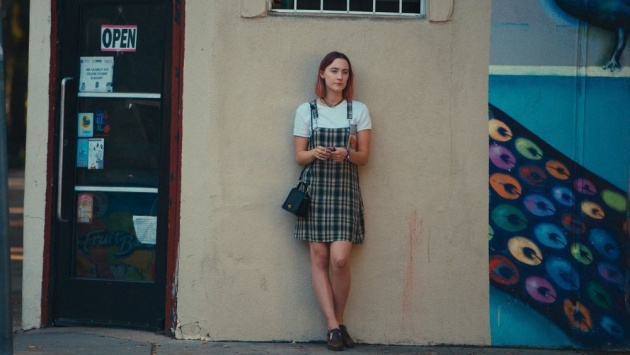 Image Credit: wallpapercave.com
The movie "Lady Bird" was released on November 3, 2017 under the distribution banner of Universal Pictures. This movie had a huge cast; some details of cast of this movie are as under:
✤ Saoirse Ronan as Christine / Lady Bird
✤ Tracy Letts as Larry McPherson
✤ Laurie Metcalf as Marion McPherson
✤ Beanie Feldstein as Julie
✤ Lucas Hedges as Danny O'Neill
✤ Odeya Rush as Jenna Walton
✤ Timothée Chalamet as Kyle
✤ Lois Smith as Sarah Joan
✤ Stephen McKinley Henderson as Father Leviatch
✤ Jordan Rodrigues as Miguel McPherson
✤ John Karna as Greg Anrue
✤ Jake McDorman as Mr. Bruno
✤ Laura Marano as Diana Greenway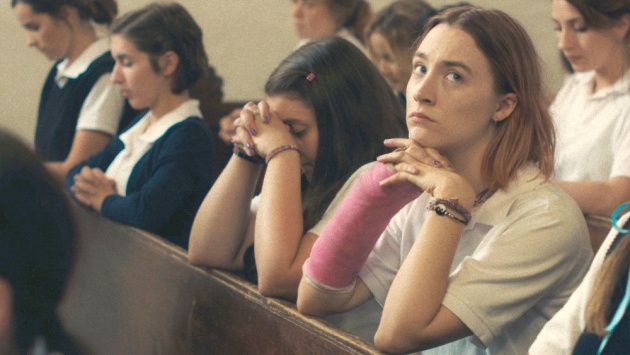 Image Credit: wallpapercave.com
The opening moments of "Lady Bird" accomplish so much so quickly, it takes your breath away. A mother and daughter are engaged in the time-honored tradition of the senior-year road trip to check out college campuses. It is 2002, and they are intently listening to a book on tape—in this case, The Grapes of Wrath. As it concludes, the two smile at one another, sigh and wipe the tears from their eyes. Tom Joad and Ma would approve.

Enjoy the lack of familial tension while you can. This is just about the last time parent and child will agree on anything as 17-year-old Christine, aka the self-proclaimed Lady Bird (Saoirse Ronan, the very picture of adolescent pique), impatiently expresses her post-graduation intention to flee from her staid Sacramento and take off to the East Coast "where the culture is." Later, she will deride her hometown as the "Midwest of California" and not bother to correct someone who thinks she is from San Francisco.
Movie Review Extracts From: www.rogerebert.com
Video Credit: A24 via Youtube.com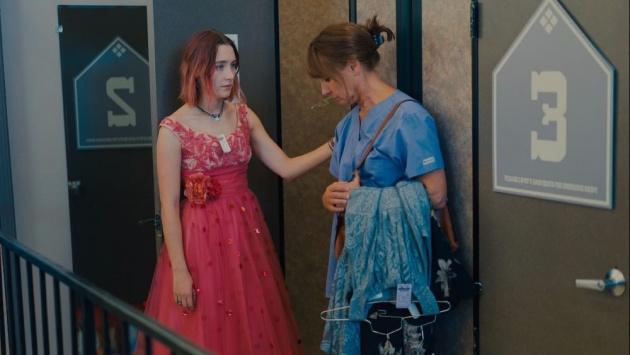 Image Credit: wallpapercave.com
✔ Movie Plot And Review
The movie begins with the following quote which sums up the whole central idea behind this movie:
ANYBODY WHO TALKS ABOUT CALIFORNIA HEDONISM HAS NEVER SPENT A CHRISTMAS IN SACRAMENTO.
Quote By: Joan Didion
as Christine who likes to be called Lady Bird is sleeping with her mom face to face giving the sight of a girl who loves her mom inside her heart. However, when they woke up they start discussing about Lady Bird's future. As they move out of house in Lady Bird's mom's car, Lady Bird starts arguing with her mom that she does not like to live in California in the town of Sacramento. She debates that her life is not a happy one in Sacramento and she wants to move towards eastern parts of the United States such as New York, Connecticut etc. Her mother tries to pacify her that she should be happy with her life and should not curse herself by saying all this. Lady Bird says she does not even want to go to school in this state because she does not like California. However, her mother says that her parents can't afford to send her to the school she wants to go because of financial hurdles and she'd better content with whatever options she has. The heated arguments reach such a level that Lady Bird throws herself out of the car injuring herself while her mother is left screaming.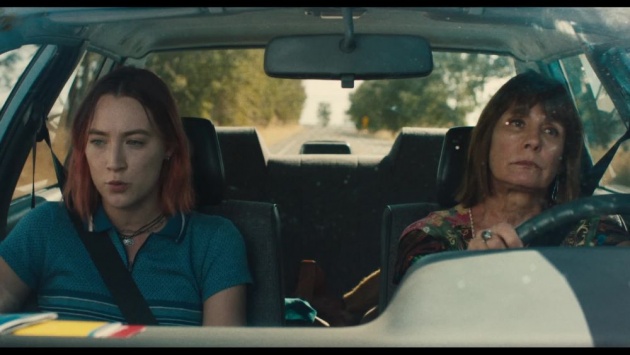 Image Credit: wallpapercave.com
At school, Lady Bird joins the school theater program with her friend whose name is Julie. She does not participate with full heart as she is not very much comfortable there. However, she develops a love interest with Danny O'Neill with who she meets at school. She spends too much time neglecting her waiting family at special occasions bringing more pain to her parents, especially her mother who wants her to mend her ways. However, this relationship comes out to be a fiasco soon, as Lady Bird comes to know that Danny is actually a Gay. Now, Lady Bird again starts to remain in connection with her family as she needs some company now. She later on befriends with Kyle with who she met at a coffee shop where she took up a job. Kyle is musician and appeals to Lady Bird and this results in another romantic relationship. Lady Bird also befriends with Jenna at school and with the passage of time leaves Julie's company as she is busy with her new partners enjoying their lives.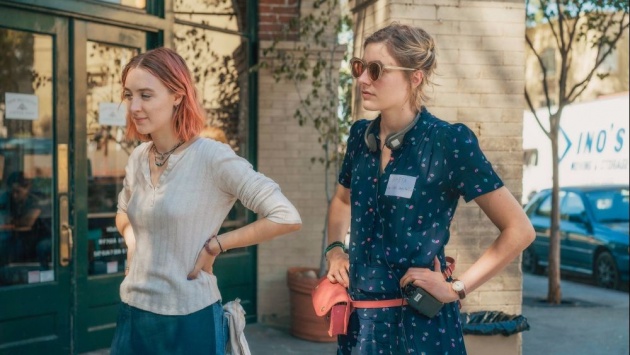 Image Credit: wallpapercave.com
Against the wishes of her parents, Lady Bird applies to colleges at East Coast for further studies. Her parents inform her that they simply can't afford it because her father had recently lost his job and going through hard times. Lady Bird also applies in New York College and luckily she gets admission there. What's more, she is also given the opportunity by the College to pay the tuition fee with some financial aid besides her parents' help. At the airport when her parents go with her to see her off, Lady Bird does not bid goodbye to her mother as she had left earlier. However, when Lady Bird arrives New York, she finds a lot of discarded letters to her which were written by her mother and put in the luggage by her father. In New York, she soon realizes the ordeals her parents had been facing to bring her up as well as her brother. Therefore, on one day she calls home and leaves a message for her mother in which she apologizes for her unintelligent behavior earlier on.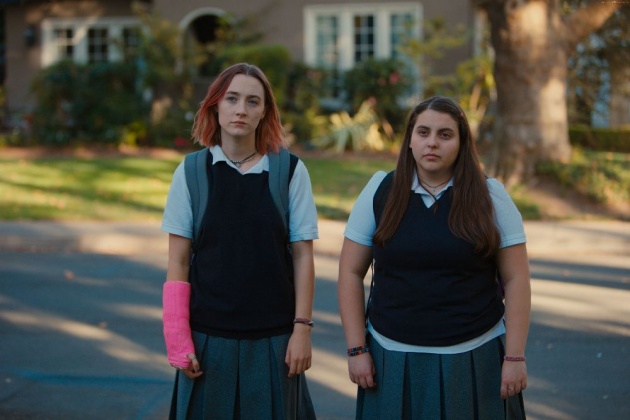 Image Credit: wallpapercave.com
Video Credit: allisxn via Youtube.com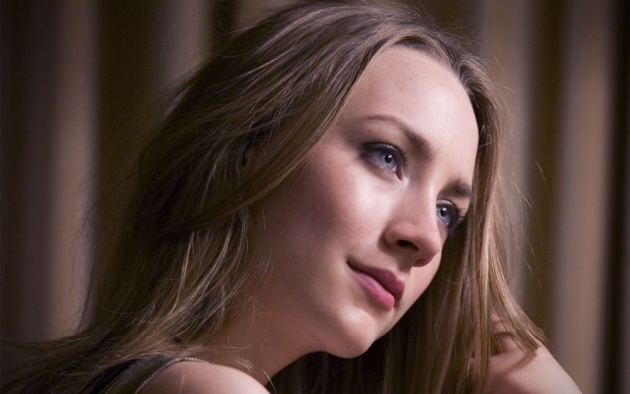 Image Credit: wallpapercave.com
✿ Here is Querlo Chat for you. Isn't it fun to chat with a Chatbot ?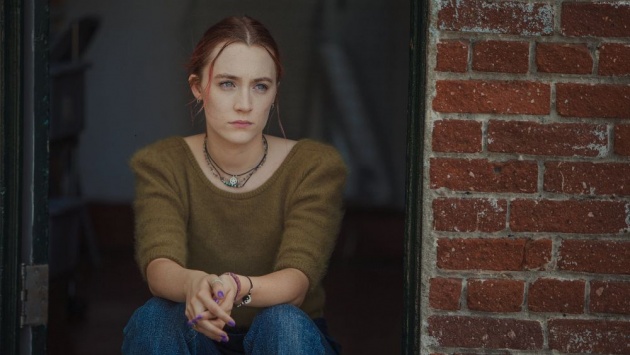 Image Credit: wallpapercave.com
✔ Conclusion
The movie "Lady Bird" is the story of a girl who has an estranged relationship with her mother because she thinks that her parents and especially her mother is behind her problems and she is not being encouraged the way her mother should have. Whereas on the other side, mother is thinking that Lady Bird has developed a thankless and selfish attitude which is not good for her life and for her future growth. The movie forwards and delivers the message to viewers that life may be full of problems but nobody is having a life full of roses. Therefore, keeping a positive and generous attitude towards life is very important. Sometimes life tests our nervous and gives us very tough time to face. One must be ready to learn and to give some breathing space to others. Parents always want the best for their kids, therefore, we must be very thankful to our parents, no matter how hard time we are going through and the movie forwards the same message to its viewers. The movie "Lady Bird" managed to win two Golden Globe Awards in the categories of Best Motion Picture – Musical or Comedy and Best Actress – Motion Picture Musical or Comedy.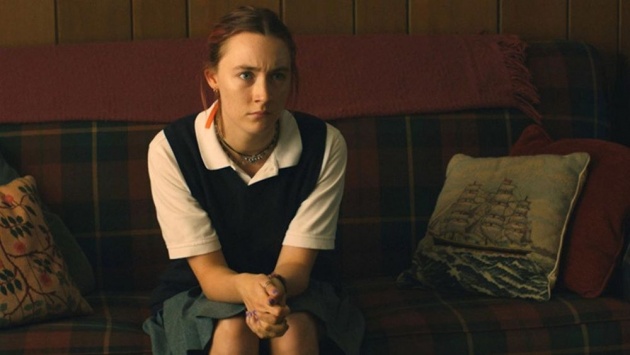 Image Credit: wallpapercave.com
✿✸✔✤✪ - - - - - - - - - - - - - - - ✿✸✔✤✪ - - - - - - - - - - - - - - - ✿✸✔✤✪ - - - - - - - - - - - - - - ✿✸✔✤✪

Thanks for Reading. This Blog was written by Rafaquat Noman (a Resident of Saudi Arabia and a Traveler) for bitlanders.
✿✸✔✤✪ - - - - - - - - - - - - - - - ✿✸✔✤✪ - - - - - - - - - - - - - - - ✿✸✔✤✪ - - - - - - - - - - - - - - ✿✸✔✤✪