Hollywood Movie Review - Life of the Party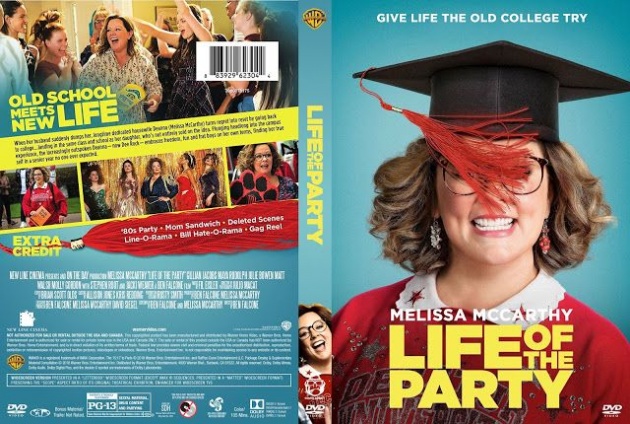 Image Credit: www.imdb.com
✔ Introduction
Hello Friends, I hope you are doing fine and are having a good time on bitlanders. Today I have come up again with my new blog with the title of "Hollywood Movie Review - Life of the Party". Friends, this blog is about a recently released Hollywood Family Drama and Comedy Genres film "Life of the Party". The story of this movie revolves around a heart-broken lady who has just been divorced by her husband due to falling in love with another woman. This divorced lady is a single mother and she makes a decision that she should complete her studies which was stopped on her ex-husband's wish. The story has humor as well as drama and later events prove the lady's decision to be true. The movie was directed by Ben Falcone and he also co-produced the movie along with her wife Melissa McCarthy. The screen play for the movie was also written by them and the movie was produced by New Line Cinema, an American Film Production Studio.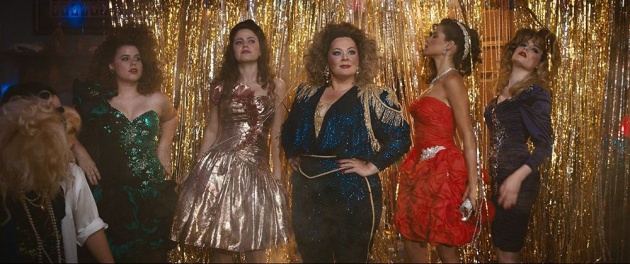 Image Credit: www.imdb.com
The movie "Life of the Party" was released on May 11, 2018 under the distribution banners of Warner Bros. Entertainment Inc., Some details of cast of this movie are as under:
✤ Melissa McCarthy as Deanna Miles
✤ Molly Gordon as Maddie Miles
✤ Maya Rudolph as Christine Davenport
✤ Gillian Jacobs as Helen
✤ Jessie Ennis as Debbie
✤ Adria Arjona as Amanda
✤ Debby Ryan as Jennifer
✤ Julie Bowen as Marcie Strong
✤ Matt Walsh as Daniel Miles
✤ Stephen Root as Michael
✤ Jacki Weaver as Sandy Cook
✤ Luke Benward as Jack Strong
✤ Jimmy O. Yang as Tyler
✤ Heidi Gardner as Leonor
✤ Chris Parnell as Wayne Truzack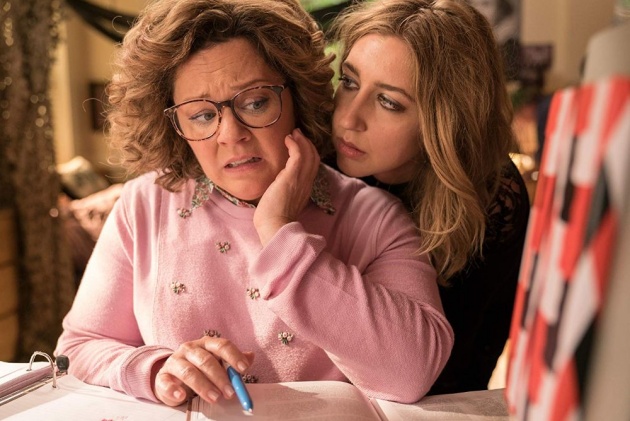 Image Credit: www.imdb.com
Life of the Party is a comedy starring Melissa McCarthy as a newly divorced woman who joins her daughter at college to finish her undergraduate degree. While not as raunchy as movies like Blockers, Bad Moms, or even Bridesmaids, the movie does explore a May-December romance (McCarthy's character hooks up with an eager frat boy who's half her age). It also has references to sex, and there's a lot of frat-party drinking, as well as drug use (McCarthy and a bunch of sorority sisters accidentally binge on marijuana-infused chocolate). The language is occasionally strong ("s--t," "a--hole," etc.), but it's not pervasive. Expect plenty of physical comedy (as per usual for McCarthy), as well as a bunch of pop-culture references and an extended '80s-themed party sequence.
Movie Review Extracts From: www.commonsensemedia.org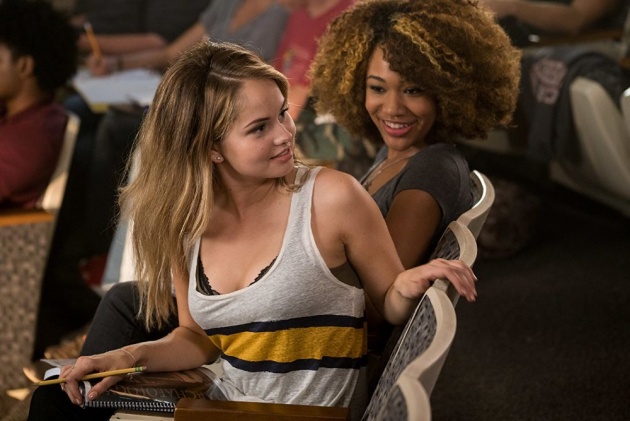 Image Credit: www.imdb.com
Video Credit: Warner Bros. Pictures via Youtube.com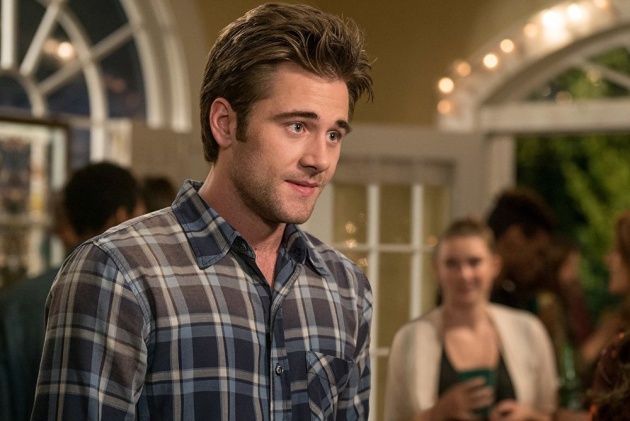 Image Credit: www.imdb.com
✔ Movie Plot And Review
The movie begins as Deanna Miles is with her husband Dan Miles and her grown up daughter Maddie Miles in a vehicle and they are on their way to drop off their daughter to her University. As the couple starts to go back, while talking about future plans of Deanna to have a beautiful trip to Italy, Dan suddenly kind of drops a bomb on Deanna by telling her that he has been having an affair with another lady whose name was Marcie Strong and she was a Real Estate Agent about whom Deanne knew nothing. Dan continues to share his thoughts that he wanted divorce with Deanna because he wanted to start a new life with Marcie as soon as possible. He also informed Deanna that he wanted to sell the house because it was on his name in order to have a financial strength for himself. Deanna was not prepared for this sudden change of mind and abrupt selfish move by her husband. Deanna gets heart-broken as well as angry and she gets off the car and kicks it in anger before going her own way to home.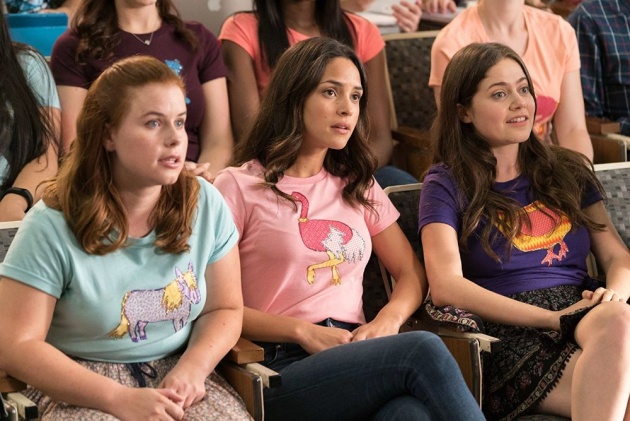 Image Credit: www.imdb.com
Later on, Deanna visits her parents' house and they also get upset to hear the news. Her father Mike becomes angrier because it was Dan who was the reason behind incomplete education of Deanna and he kind of used her daughter for just a time pass. It happened so because when Deanna got pregnant, she had to leave the college as Dan asked her to do so. Therefore, she could not complete a graduate degree program and now Dan had left her. Nevertheless, Deanna decides that Dan's selfish decision should not bury her life and she should do something about it. She visits her daughter's University and tells her the whole situation and tells her about the plan to complete her education at her daughter's university. Maddie gets surprised by the whole situation and her mom's decision to start pursuing her degree again. However, finding her mother's decision a solid one, she accepts her mother's presence near her in the university and introduces her to friends which included Amanda, Debbie and Helen. Deanna then meets with her roommate Leonor who has a little strange and weird behavior.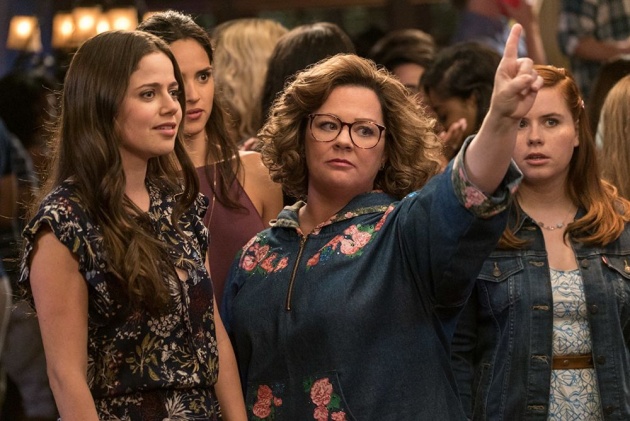 Image Credit: www.imdb.com
At the University, Deanna has to face girls who mock at her and make jokes about her appearance and age etc. However, Deanna does not pay much attention to it and spends a nice time with her daughter's friends and also with her daughter's boyfriend Jack. After one party, Deanna and her daughter get drunk and incidentally Deanna sleeps with Jack and later on starts a love-affair which takes the situation to a new turn in terms of relationship between Deanna and her daughter Maddie. The movie goes forward and Deanna is given a task of giving presentation in her archaeology class which Deanna finds a very difficult task for her to perform. Besides, she soon comes to know that Jack is actually son of Marcie which makes Deanna happy because she thinks she can take a sweet revenge on Dan and Marcie by using Jack. At the wedding ceremony, Deanna shows up with her friends under the influence of weed and she ruins the function which she later regrets because she actually wanted to make peace with Dan for the sake of her daughter. As the time goes by, Deanna notices that she does not have enough financial backup to complete her degree program, therefore, she decides to drop out again with a heavy heart. However, her friends along with her daughter make a smart plan and Deanna gets financial help from Christina Aguilera who turns out to be a cousin of one student befriended with Deanna. Later on, Deanna comes out to be successful in her presentation and then happily complets the graduation program after one year with the help of her daughter and friends up to the dismay of Dan and Marcie.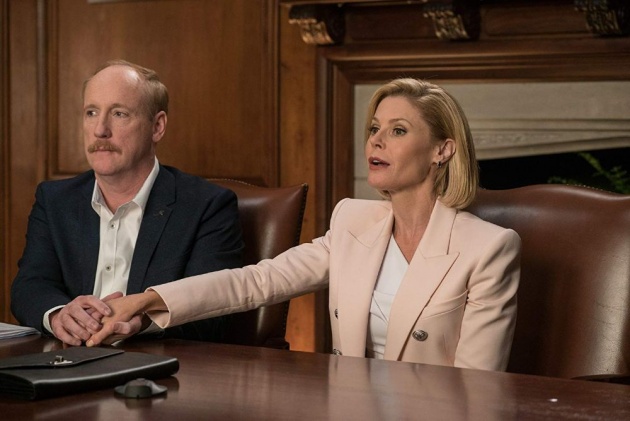 Image Credit: www.imdb.com
✿ Here is Querlo Chat for you. Isn't it fun to chat with a Chatbot ?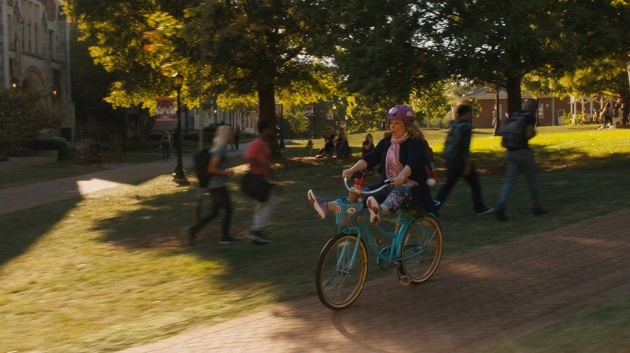 Image Credit: www.imdb.com
Video Credit: The New York Times via Youtube.com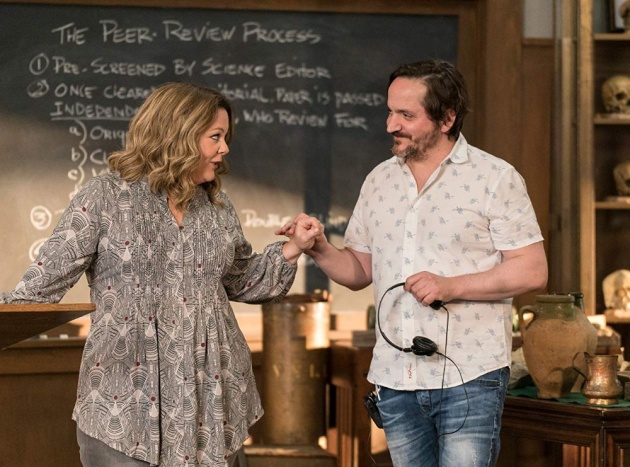 Image Credit: www.imdb.com
✿✸✔✤✪ - - - - - - - - - - - - - - - ✿✸✔✤✪ - - - - - - - - - - - - - - - ✿✸✔✤✪ - - - - - - - - - - - - - - ✿✸✔✤✪

Thanks for Reading. This Blog was written by Rafaquat Noman (a Resident of Saudi Arabia and a Traveler) for bitlanders.
✿✸✔✤✪ - - - - - - - - - - - - - - - ✿✸✔✤✪ - - - - - - - - - - - - - - - ✿✸✔✤✪ - - - - - - - - - - - - - - ✿✸✔✤✪