Hollywood Movie Review - Love, Simon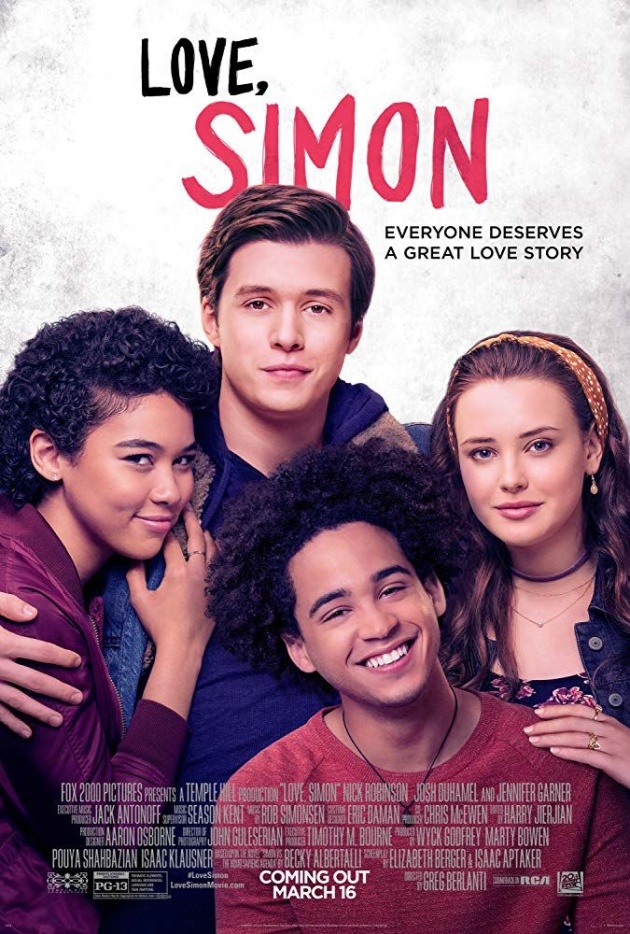 Image Credit: www.imdb.com
✔ Introduction

Hello Friends, I hope you are doing fine and are having a good time on bitlanders. Today I have come up again with my new blog with the title of "Hollywood Movie Review - Love, Simon". Friends, this blog is about a recently released Hollywood Romantic and Family Comedy Genres film "Love, Simon". This is the story of a boy who is a homosexual but he wants to keep this secret because he thinks he will not feel comfortable with other people if they come to know about this truth. In his high school and the area he lives in, different events take place and he goes through different and difficult circumstances because of his sexual preferences and this movie depicts the same situations he goes through. The movie was directed by Greg Berlanti and was produced by Marty Bowen along with Wyck Godfrey for the Film Production House of Temple Hill Entertainment whereas the story for the movie was written by Isaac Aptaker and Elizabeth Berger.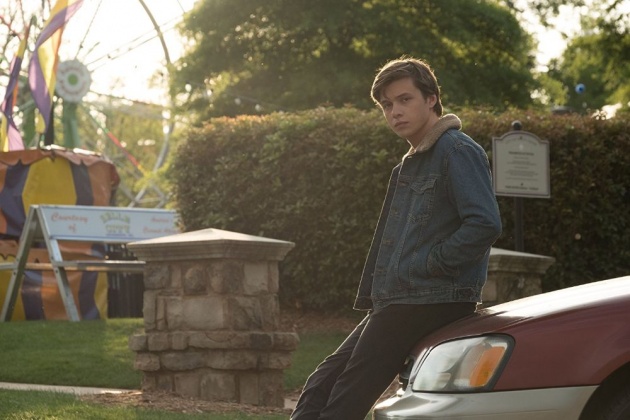 Image Credit: www.imdb.com
The movie "Love, Simon" was released on March 16, 2018 under the distribution banners of 20th Century Fox. Some details of cast of this movie are as under:
✤ Nick Robinson as Simon Spier
✤ Jennifer Garner as Emily Spier
✤ Josh Duhamel as Jack Spier
✤ Katherine Langford as Leah Burke
✤ Jorge Lendeborg Jr. as Nick Eisner
✤ Alexandra Shipp as Abby Suso
✤ Keiynan Lonsdale as Abraham
✤ Miles Heizer as Cal Price
✤ Tony Hale as Mr. Worth
✤ Logan Miller as Martin Addison
✤ Talitha Bateman as Nora Spier
✤ Joey Pollari as Lyle
✤ Mackenzie Lintz as Taylor Metternich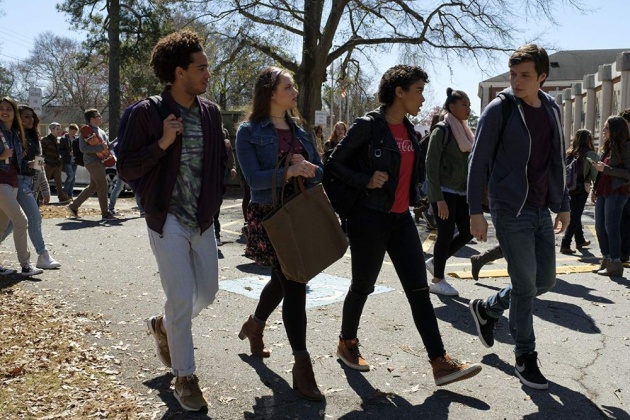 Image Credit: www.imdb.com
This movie's storyline does come carefully encased in an unassumingly small-c conservative plot superstructure, and in the real world not everyone in Simon's situation has such a well-off home, sophisticated and pricey vinyl collection or impeccably liberal, non-bigoted family and circle of friends, whose reactions are never in doubt. Here the hostility is carefully quarantined to a couple of obviously homophobic boys, whose narrative function is to be trounced and then tacitly forgiven. The only other out gay kid in the school is almost impossibly witty and well-adjusted, nearly middle-aged in his droll composure. In real life, things are a bit more muddled than that. But what a smart, fun, engaging film.
Movie Review Extracts From: www.theguardian.com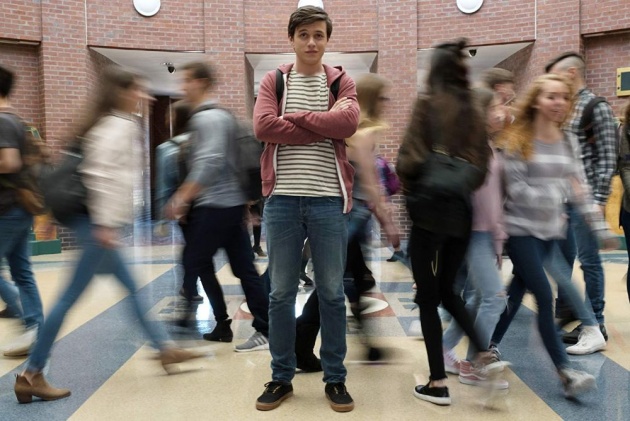 Image Credit: www.imdb.com
Video Credit: 20th Century Fox via Youtube.com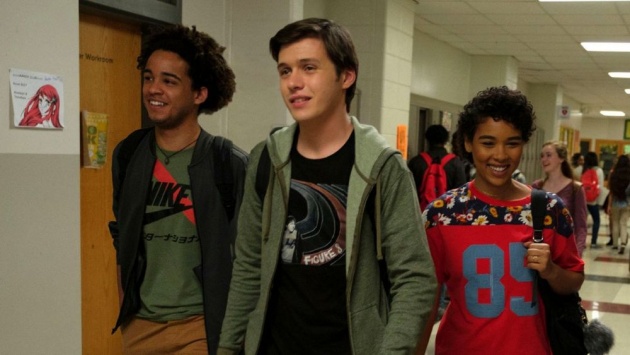 Image Credit: www.imdb.com
✔ Movie Plot And Review
The movie begins with a high school student Simon Spier introducing himself to the viewers. He says he is just like any other normal boy in his teens, however, there is something secret about him and that thing is he is gay. He does not want to disclose this fact to others as it would bring embarrassment to him, his family and friends who think that he is natural and straight. Simon's three close friends are Nick, Leah and Abby. At his high school, the only known gay student is Ethan who does not enjoy a very good reputation and other many students including some teachers tease him for his sexual orientation. On one day, Simon's friend Leah calls him and informs that on high school's social website, someone with his secret name "Blue" has expressed himself as a gay. Simon sends an email to him keeping his identity secret and tells him that he is just like him. With the passage of time, Simon with his secret name "Jacques" becomes a very good social website friend with Blue. However, one of the students "Martin" at high school comes to know about Simon's true sexual identity and blackmails him in order to get closer with Simon's friend Abby with the help of Simon who has no other option but to help him to save his own face.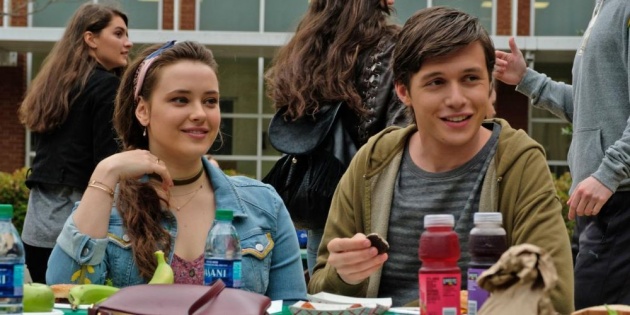 Image Credit: www.imdb.com
Simon is always curious to know who "Blue" is at school. At a party with other students, he suspects one student Bram to be Blue but does not find the courage to ask him directly. However, soon he realizes his mistake as he saw Bram with another girl making him believe that he is straight. Martin tried to blackmail Simon more and more because he had not been getting any positive response from Abby who was interested in Simon's other friend Nick. When Leah goes with Simon to his house while he was drunk, she tries to express her love for him but Simon could not understand and sleeps. Since Abby does not give any response to Martin, he tells Simon that his father will come to know soon about Simon's interest in boys instead of girls. Simon gets frustrated as a result because he is afraid of the consequences and teases he will have to face when others come to know that he is a gay. Meanwhile, Simon thinks that the waiter at party whose name is Lyle could be Blue as his appearance and gestures made him think like that but this also turns out to be incorrect as he sees Lye with another girl soon.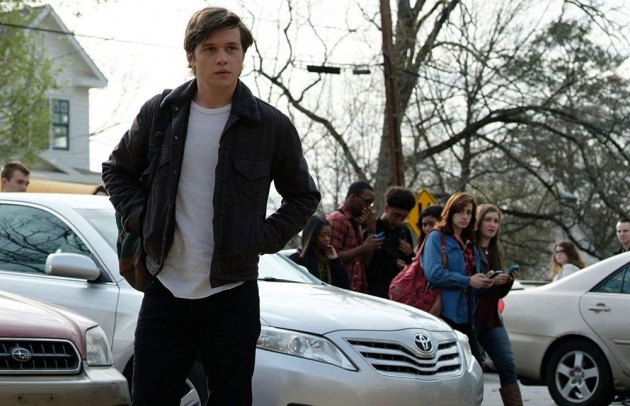 Image Credit: www.imdb.com
After repeated failures of Martin in trying to impress Abby, he gets upset and weird and posts all Simon's emails that he was in possession of on high school's website. Now as a result, Simon tries to keep away from his friends and hesitantly tells his parents about his interest in men at Christmas at which his parents do not show any hatred but his father is a little upset because it is his habit to joke about gay people in his gatherings. At school, all the students start looking at him strangely because of Martin's emails. Now Simon has only Ethan to talk to because his other friends Nick, Abby and Leah are upset because he lied to them and tried to hide his interest in boys instead of girls. Friends tell him that if had told them about his sexual interest, there would have been no problem but since he lied to them, they can't forgive him easily. Simon posts a message on school's website accepting his guilt and apologizing to people he hurt. He also requests Blue to come forward and meet with him. Soon it turns out to be Bram and Simon starts feeling comfortable with him and they start dating each other. Simon's other friends also make amends with him and his sexual interests and again meet with him as friends.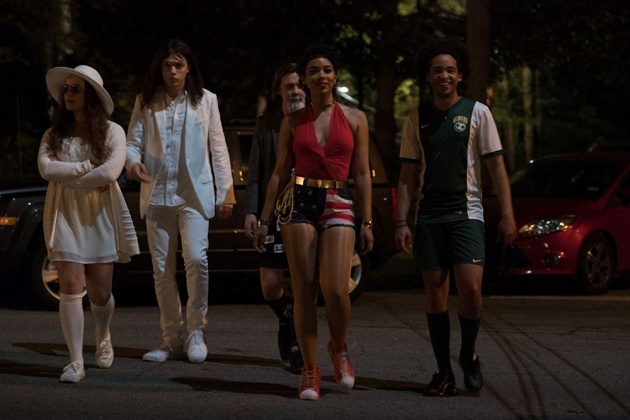 Image Credit: www.imdb.com
✿ Here is Querlo Chat for you. Isn't it fun to chat with a Chatbot ?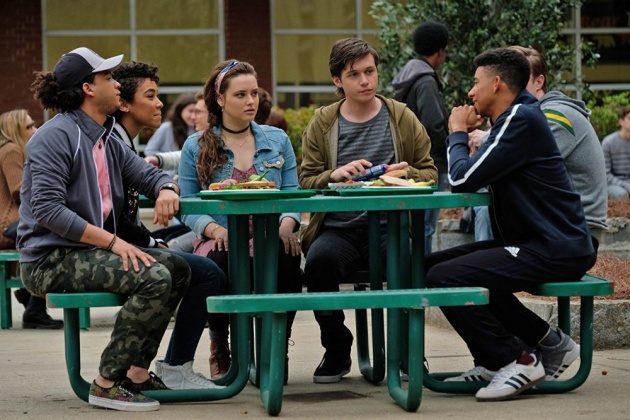 Image Credit: www.imdb.com
Video Credit: Key Scene via Youtube.com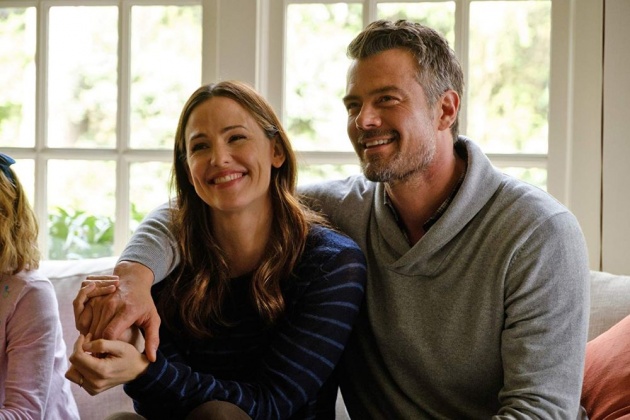 Image Credit: www.imdb.com
✿✸✔✤✪ - - - - - - - - - - - - - - - ✿✸✔✤✪ - - - - - - - - - - - - - - - ✿✸✔✤✪ - - - - - - - - - - - - - - ✿✸✔✤✪

Thanks for Reading. This Blog was written by Rafaquat Noman (a Resident of Saudi Arabia and a Traveler) for bitlanders.
✿✸✔✤✪ - - - - - - - - - - - - - - - ✿✸✔✤✪ - - - - - - - - - - - - - - - ✿✸✔✤✪ - - - - - - - - - - - - - - ✿✸✔✤✪