Hollywood Movie Review - Lucy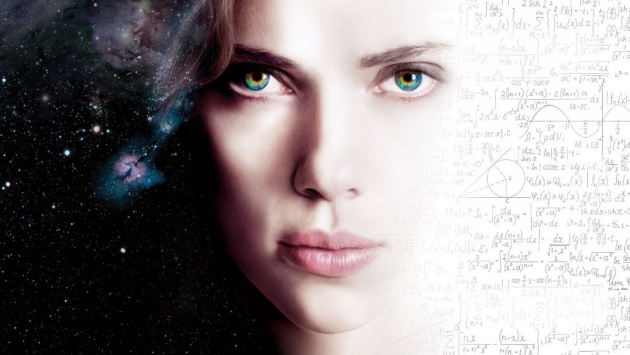 Image Credit: alphacoders.com
✔ Introduction



Hello Friends, I hope you are doing fine and are having a good time on bitlanders. Today I have come up again with my new blog with the title of "Hollywood Movie Review - Lucy". Friends, this movie is also based on "Women Empowerment" which will help in making more and more buzz score. This Hollywood movie has central theme of science, fiction and thriller genres. The story of this movie is about a common girl who incidentally becomes a kind of super woman and then takes her captors to task in a classy manner. She is dragged into drug dealing industry and she finds it hard to get out of it but fights her way out. This movie was directed by Luc Besson and was produced by Virginie Besson-Silla. The screenplay for the movie was also written by Luc Besson. This blockbuster movie on the box office was produced under the supervision of EuropaCorp and TF1 Group, the European Film Production Companies.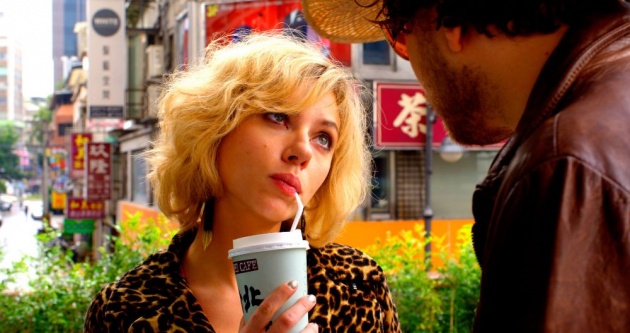 Image Credit: alphacoders.com
The movie "Lucy" was released on July 25, 2014 in the United States under the distribution banners of Universal Pictures. Some details of cast of this movie are as under:
✤ Scarlett Johansson as Lucy Miller
✤ Morgan Freeman as Professor Samuel Norman
✤ Amr Waked as Pierre Del Rio
✤ Choi Min-sik as Mr. Jang
✤ Pilou Asbæk as Richard
✤ Julian Rhind-Tutt as The Limey
✤ Analeigh Tipton as Caroline
✤ Nicolas Phongpheth as Jii
✤ Jan Oliver Schroeder as German Mule
✤ Luca Angeletti as Italian Mule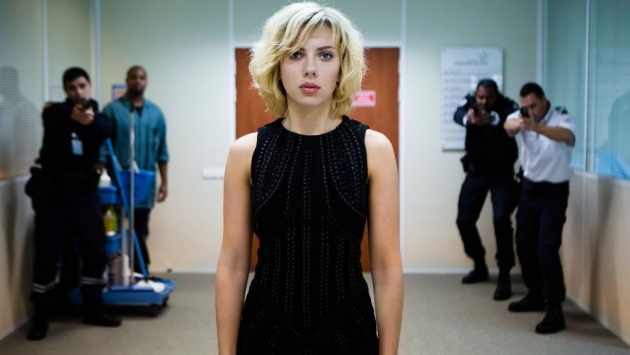 Image Credit: alphacoders.com
There's a lot of talk in Lucy about humans only using 10% of their brain. This is an oft-repeated myth that drives scientists up a wall, but I'd like to believe it's a coded message from Luc Besson. Please, for your own sake, he implores, don't think too much about this movie. Instead, soak up Scarlett Johansson in a white T-shirt and black bra, making quizzical faces while despatching bad guys with the power of her mind and a few curt words in that trademark husky voice. As the techno soundtrack thrums and ScoJo cranks out lines like "the infinite components of the cell's nucleus is exploding inside my brain" many may recognize that this style of pseudo-intellectual action cinema is a type of drug, and, once in a while, you need a hit.
Movie Review Extracts From: theguardian.com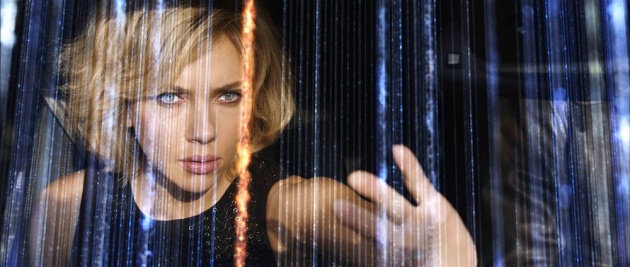 Image Credit: alphacoders.com
Video Credit: Luc_Besson1 via bitlanders.com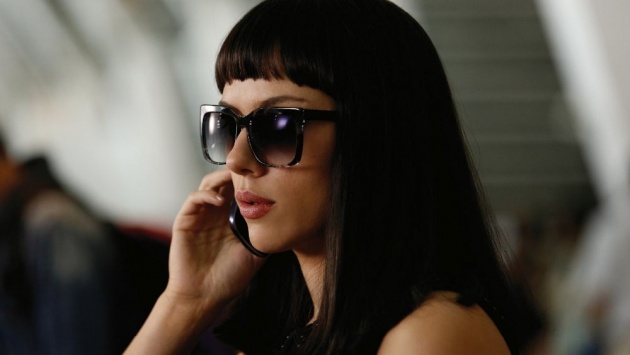 Image Credit: alphacoders.com
✔ Movie Plot And Review
The movie begins with an early stage of humans when they looked more like monkeys as one is sitting by a lake and drinking from it using hands. Then the movie moves forward to the modern times in Taiwan and Lucy is shown to be standing with her boyfriend who is urging her to take a briefcase from him and give it to Mr. Jang in a nearby hotel for US Dollars 500. At first, Lucy refuses to do so because she doubted the inside material and asks her boyfriend Richard to explain what the briefcase contained. However, instead of telling the truth about the briefcase, Richard handcuffs Lucy to its handle and kind of leaves no other option for Lucy to refuse. Nevertheless, as Lucy reaches the hotel, her boyfriend is killed and a group of people get hold of Lucy and take her with them. Lucy is taken to Mr. Jang who tortures her and forces her to open the briefcase which had bags of blue powder crystals in it. When one of the thugs is ordered to check the powder, he starts behaving violently afterwards and he gets killed by Mr. Jang for that. Later a chemical known as CPH4 is hidden inside Lucy's body for drug trafficking and when one of the thugs tries to assault her in captivity, the chemical leaks into Lucy's body and makes her uncontrollable.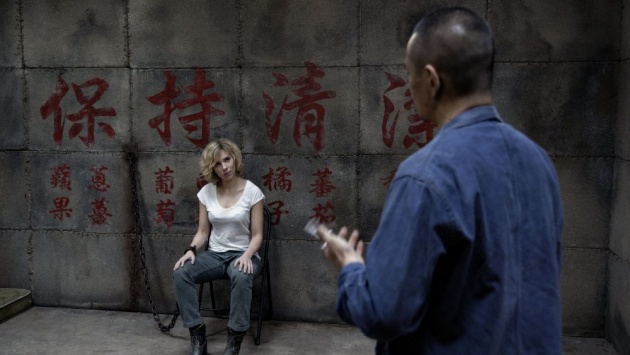 Image Credit: alphacoders.com
The movie proceeds to show Professor Samuel Norman who explains to his students in an institute as to what would happen if humans were able to use more than 10% of their brains as they generally do now. He informs that if humans were able to use 40% of their brains, they could manipulate their surroundings and objects according to their won wishes. Things can be more surprising if humans could use 100% of their brains. On the other hand, Lucy has got some special powers and eradicates all the thugs around her using her newly acquired abilities to overpower them. She heads to the hospital and asks the doctors there to remove the substance from her body which is making her extra efficient and more powerful than normal humans. The doctors remove the substance from Lucy's body and show their surprise as to how Lucy was able to survive with this material inside her body. Lucy also calls her mother and tells her about all the events she has been going through and how she is feeling.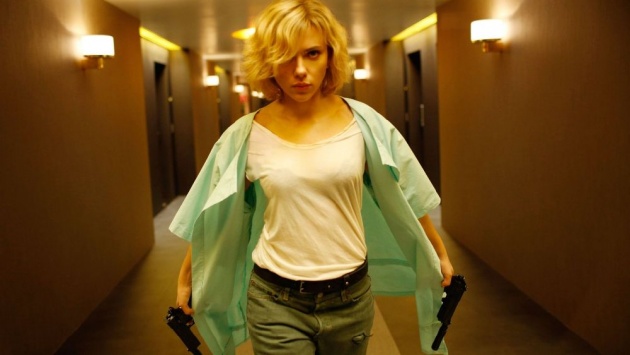 Image Credit: alphacoders.com
Lucy visits Mr. Jang and uses his brain to see where other drug mules were heading with the same substance she had in her body. She also contacts Professor Samuel Norman and tells her that she has attained the ability to use 20% of her brain and is able to manipulate electronics items around her. With the help of a French policeman Captain Pierre Del Rio, Lucy manages to have all drug mules arrested and then CPH4 removed from their bodies subsequently. Lucy meets with Professor Samuel Norman and informs her that she has started to use 70% of the brain and has been attaining more and more power from the objects around her. As Mr. Jang and his men attack Lucy and others, they are overpowered by the Police and the power of Lucy. In the end, as Lucy reaches brain level of 100% she vanishes and comes into the hands of Professor Samuel Norman in the form of a flash drive thus confirming his research and understanding of human's brain power.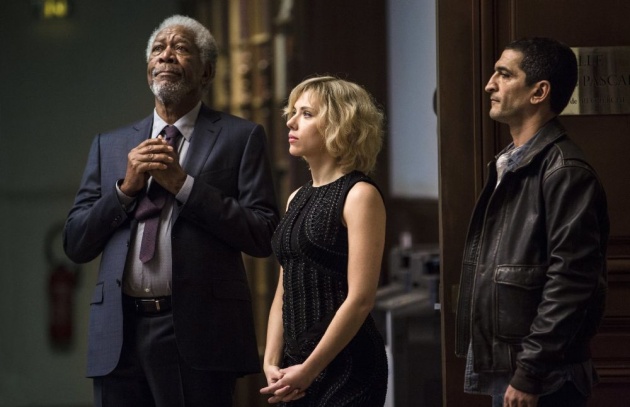 Image Credit: alphacoders.com
✿ Here are some related Querlo Chats for you. Isn't it fun to chat with a Chatbot ?
- "Do you support women's empowerment?"
- "What kind of movies do you like?"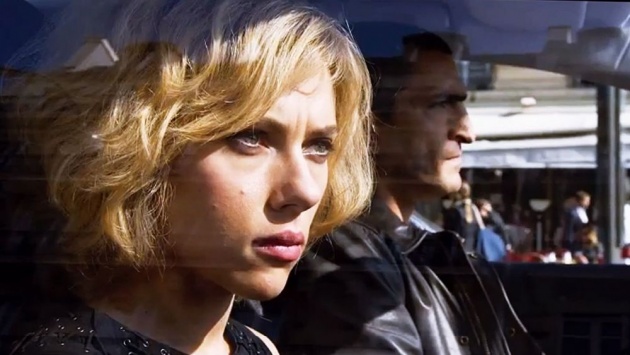 Image Credit: alphacoders.com
Video Credit: cucucuc via youtube.com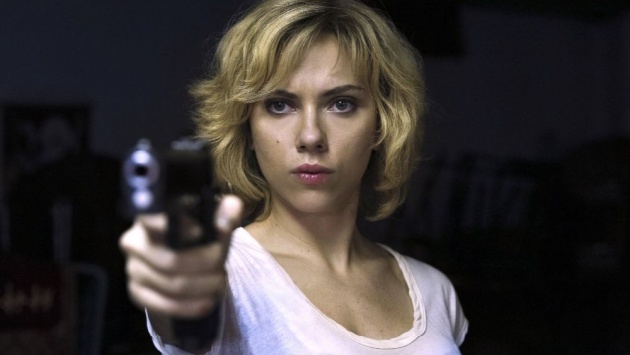 Image Credit: alphacoders.com
✿✸✔✤✪ - - - - - - - - - - - - - - - ✿✸✔✤✪ - - - - - - - - - - - - - - - ✿✸✔✤✪ - - - - - - - - - - - - - - ✿✸✔✤✪

Thanks for Reading. This Blog was written by Rafaquat Noman (a Resident of Saudi Arabia and a Traveler) for bitlanders.
✿✸✔✤✪ - - - - - - - - - - - - - - - ✿✸✔✤✪ - - - - - - - - - - - - - - - ✿✸✔✤✪ - - - - - - - - - - - - - - ✿✸✔✤✪