Hollywood Movie Review - Sicario: Day of the Soldado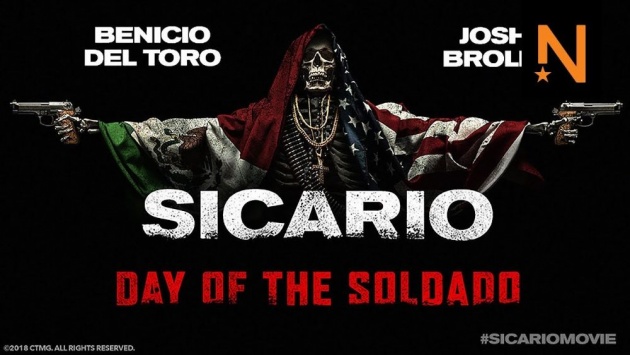 Image Credit: www.averagesocialite.com
✔ Introduction



Hello Friends, I hope you are doing fine and are having a good time on bitlanders. Today I have come up again with my another new blog with the title of "Hollywood Movie Review - Sicario: Day of the Soldado". This blog is about a recently released Hollywood movie "Sicario: Day of the Soldado". Friends, this movie is about fighting terrorism and illegal immigrants who enter into countries with evil intentions as terrorists. The Governments all around the world adopt certain measures to curb the issue of terrorism and illegal immigrants because they pose security threats. This movie is about fighting with those elements that bring illegal drugs and weapons into the United States of America and as to how the security agencies deal with them. The movie was directed by Stefano Sollima and produced by Basil Iwanyk for Black Label Media.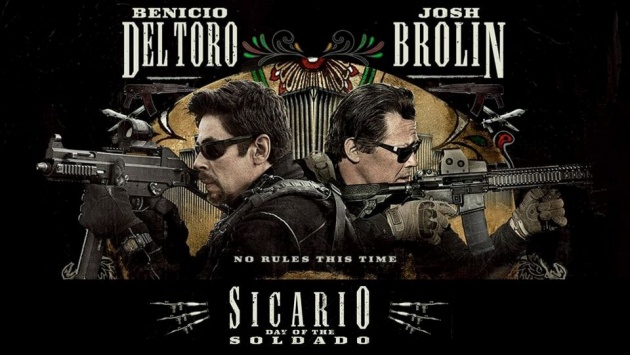 Image Credit: in.bookmyshow.com
The movie "Sicario: Day of the Soldado" was released on June 29, 2018 under the distribution banner of Columbia Pictures. Some details of cast of this movie are as under:
✤ Benicio del Toro as Alejandro Gillick
✤ Isabela Moner as Isabela Reyes
✤ Catherine Keener as Cynthia Foards
✤ Josh Brolin as Matt Graver
✤ Jeffrey Donovan as Steve Forsing
✤ Manuel Garcia-Rulfo as Gallo
✤ Matthew Modine as James Riley
✤ David Castaneda as Hector
✤ Shea Whigham as Andy Wheeldon
✤ Jake Picking as Shawn
✤ Raoul Trujillo as Rafael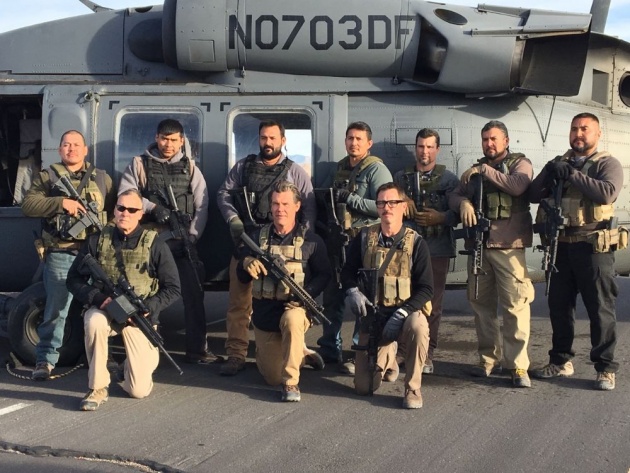 Image Credit: www.imdb.com
it's largely about attempts to handle drugs and terrorism between Mexico and the United States. It's very violent violence, with lots of guns and shooting, heavy gore and blood, explosions, fighting, punching, and beatings. Suicide bombers blow up themselves and innocent bystanders; other characters die, including kids. A teen girl is fake-kidnapped, with a bag pulled over her head and her mouth taped shut. Language is also quite strong and includes uses of "f--k," "s--t," and more. While there's no sexual content to speak of, a teen smokes pot, and there's background drinking (beer, whiskey) and smoking. Sicario star Emily Blunt doesn't return; instead, Sicario co-stars Josh Brolin and Benicio del Toro take the spotlight.
Movie Review Extracts From: www.commonsensemedia.org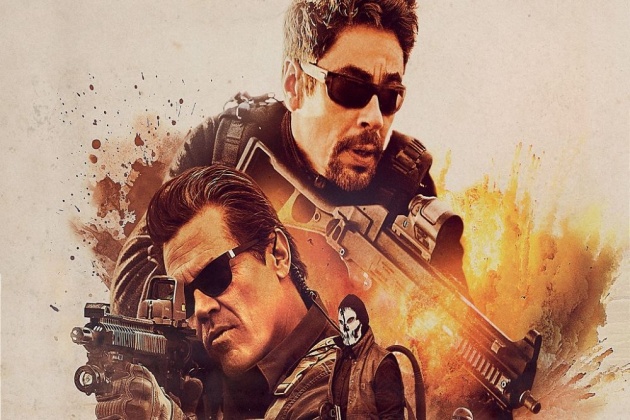 Image Credit: brisbanista.com.au
Video Credit: Sony Pictures Entertainment via Youtube.com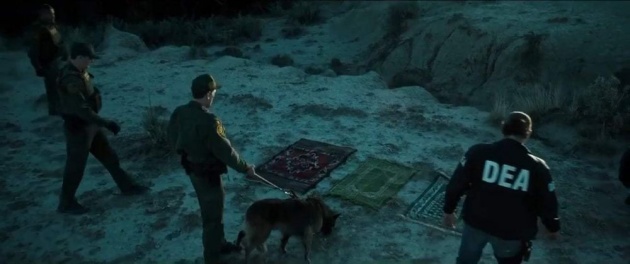 Image Credit: www.traileraddict.com
✔ Movie Plot And Review
The movie begins as the American Security Forces and CIA are conducting night operation to search for the culprits who are about 10 to 15 people running in the desert area near the America and Mexico Border area. As the American forces find them using their helicopters and the forces on ground, the illegal immigrants run for hiding but are arrested as they do not find any escape from the forces. Meanwhile, one of the illegal immigrant tries to flee but when he sees that there is no other option but to surrender, he opens his bag and then blows himself as the bomb was planted inside his bag. The man performed Islamic rituals before committing this act; therefore, he was supposed to be among the Islamic terrorists who were trying to enter the USA border through Mexico with illegal drugs and weapons including bombing materials. The USA Government conducts this operation after there was a bombing incident in Kansas City which resulted into the deaths of many innocent people.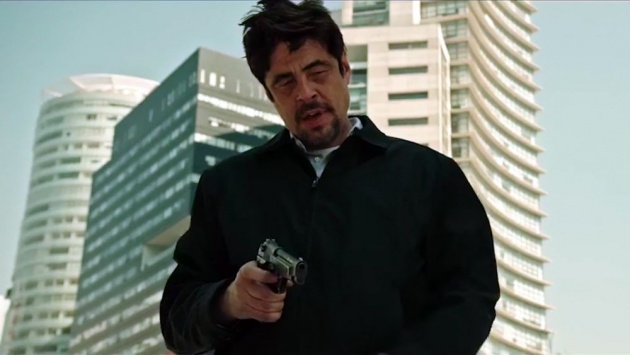 Image Credit: variety.com
To counter the threat of bombers and drug smugglers from Mexico, the United States Department of Defense makes a strategy for a war between the major weapon and drug dealers. For the operation, Matt Graver from CIA is hired since he is an experienced CIA Special Forces agent. For the operation, Alejandro Gillick is also hired as a covering agent for the mission. The mission takes a new turn when Matt Graver along with his team manage to captivate Isabela Reyes who is supposed to be very helpful for the operation as she is the daughter of the leader of the rival group. After the kidnap, Isabela thinks that she has been kidnapped by the enemies of her father. However, when she realizes the true intentions of Alejandro Gillick and Matt Graver she teams up with them and reaches the place of her father's enemies to trap them in a conflict. However, as the casualties involved in the operation goes up, the USA Government decides to close the operation and Graver is ordered to kill Isabela to cover up the situation.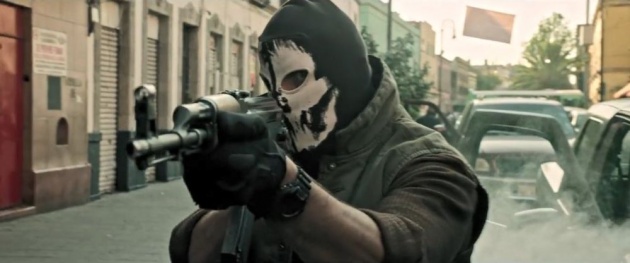 Image Credit: film-book.com
Since Isablea and Gillick fall in love with each other, they run away to Mexico before Graver could execute them. Graver is then ordered by the Government to enter into Mexico in order to kill both of them. Reading the situation carefully, Gillick and Isabela make a plan to enter into the United States as illegal immigrants to avoid getting killed by CIA in American territory being CIA's compulsion inside the country. However, someone named Miguel in the gang recognizes Gillick which results into the capture of Isablea and Gillick. Miguel unwillingly shoots Gillick on the order of gang leader but he intentionally misfires the bullet and injures Gillick as the gang leaves the place with Isabela thinking Gillick will bleed to death. Isabela is tracked down by Matt Graver and when he reaches that place, heavy firing ensues but Graver along with his team manages to kill all the gang members. In the ending scenes, Gillick offers Miguel the position of Sicario if he accepted the offer to work for him.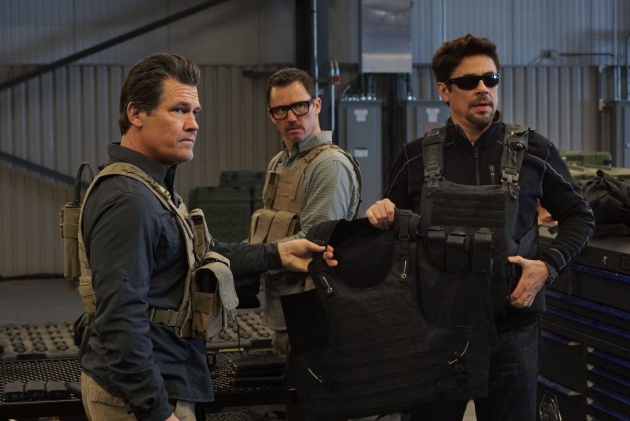 Image Credit: time.com
Video Credit: Sony Pictures Entertainment via Youtube.com
✿ Here is Querlo Chat for you. Isn't it fun to chat with a Chatbot ?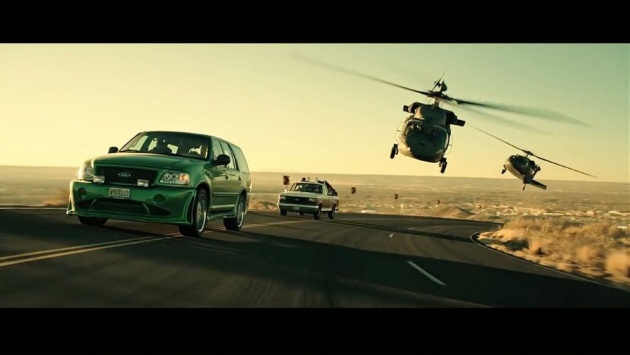 Image Credit: www.landmarkcinemas.com
✔ Conclusion
This is another Action and Modern Weapon packed movie by Benicio del Toro and Josh Brolin and their characters have suited them very well. Isabela Moner did not dominate in this movie in terms of screen time, however, she also managed to make her mark in her character. The issues of illegal immigrants, drug smuggling and illegal weapons trafficking are burning issues for many countries as people from poor countries migrate towards well-off countries in order to bring a positive and strong financial changes in their lives. However, the problem is, that in the form of illegal migrants, mostly are with criminal record and the ones who deal in drugs and weapons. All the Governments in the world do not want to let criminals enter into their soil and this is what was depicted in the movie. The execution of movie plot was very good and the camera work as well as special effects used in the movie were awesome. It was a job well done by Stefano Sollima and Basil Iwanyk.
✿✸✔✤✪ - - - - - - - - - - - - - - - ✿✸✔✤✪ - - - - - - - - - - - - - - - ✿✸✔✤✪ - - - - - - - - - - - - - - ✿✸✔✤✪

Thanks for Reading. This Blog was written by Rafaquat Noman (a Resident of Saudi Arabia and a Traveler) for bitlanders.
✿✸✔✤✪ - - - - - - - - - - - - - - - ✿✸✔✤✪ - - - - - - - - - - - - - - - ✿✸✔✤✪ - - - - - - - - - - - - - - ✿✸✔✤✪