Hollywood Movie Review - Sorry to Bother You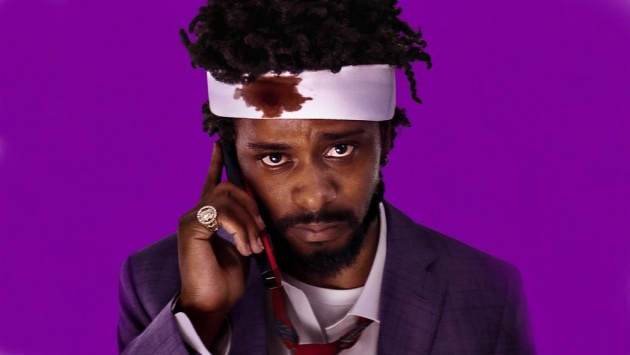 Image Credit: wall.alphacoders.com
✔ Introduction



Hello Friends, I hope you are doing fine and are having a good time on bitlanders. Today I have come up again with my new blog with the title of "Hollywood Movie Review - Sorry to Bother You". Friends, this blog is about a recently released Hollywood Science Fiction and Comedy Genres film "Sorry to Bother You". This movie is about a person who wants to excel in his job and when he starts to get results he does not look back. He even presents himself unknowingly for a scientific experiment to his employers who turn him into half horse and half man and very late does he realize that he has been deceived. It started with his interest in money but later he comes to know that he is in quite a deep trouble. The movie was directed by Boots Riley who also wrote the screen plot. The movie was produced by Nina Yang Bongiovi for the Film Production Houses of Significant Productions and Cinereach.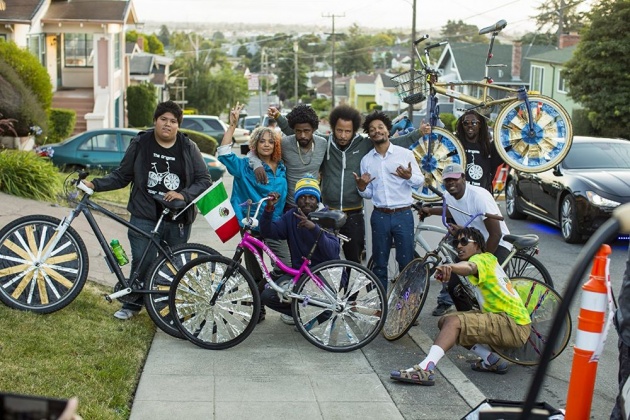 Image Credit: www.imdb.com
The movie "Sorry to Bother You" was released on July 6, 2018 under the distribution banners of Annapurna Pictures. Some details of cast of this movie are as under:
✤ Lakeith Stanfield as Cash Green
✤ Tessa Thompson as Detroit
✤ Jermaine Fowler as Salvador
✤ Terry Crews as Sergio Green
✤ Danny Glover as Langston
✤ Armie Hammer as Steve Lift
✤ Steven Yeun as Squeeze
✤ Kate Berlant as Diana DeBauchery
✤ Forest Whitaker as First Equisapien
✤ Robert Longstreet as Anderson
✤ Michael X. Sommers as Johnny
✤ Rosario Dawson as Voice in Elevator
Boots Riley's "Sorry to Bother You" is an adrenalin-shot of a comedy and a fearless dissection of identity politics, corporate malevolence, and the American tendency to look the other way when confronted with horror. In this brilliant satire, people gather around their TVs every night to watch a show called "I Got the Sh*t Kicked Out of Me" and embrace a new lifestyle called WorryFree, which is very clearly corporate slavery advertised as something good for you. There is so much to unpack here in a film that recalls Terry Gilliam, Michel Gondry, and Jonathan Swift, but it is basically the story of a man forced to finally see the injustice around him. Riley's movie is designed to do the same thing to you. Pay attention.
Movie Review Extracts From: www.rogerebert.com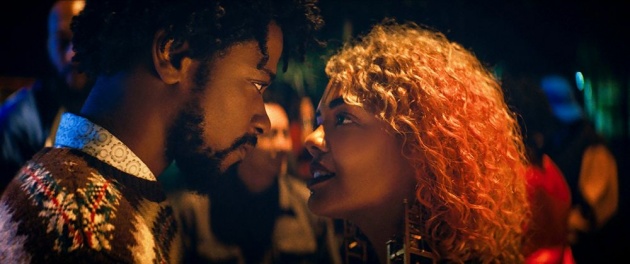 Image Credit: www.imdb.com
Video Credit: TRAILER CITY via Youtube.com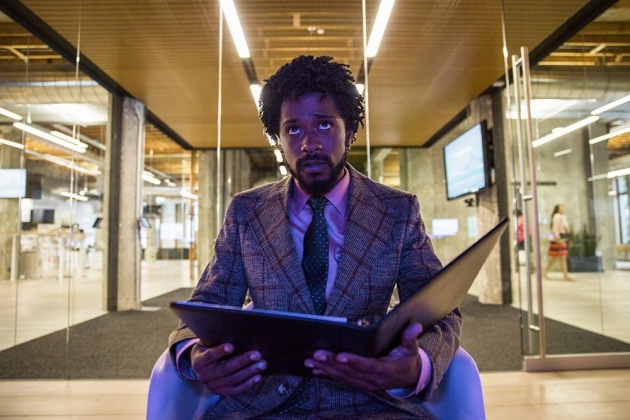 Image Credit: www.imdb.com
✔ Movie Plot And Review
The movie begins with Cash Green who is not so successful person in his job career and has no place to live other than a car garage that one of his uncles has given him to live in. He is a happy go lucky kind of guy and lives with her girlfriend whose name is Detroit. Both Cash green and Detroit work in a Call Center and are earning meager amounts. Especially, Cash Green finds himself unable to convince the clients on the phone and is not proving to be a good Telemarketer. He is a little frustrated as he is unable to do and find any other job because he has a limited temperament. At his work place, Cash Green meets an old coworker whose name is Langston and he suggests Cash green that he used different and a confident voice technique to convince clients on the phone and they name this voice technique as "White Voice". Cash Green gets more and more sales using this technique and finds it to be very effective. He also gets a chance for promotion in the company because of his performance which enthralls Cash Green.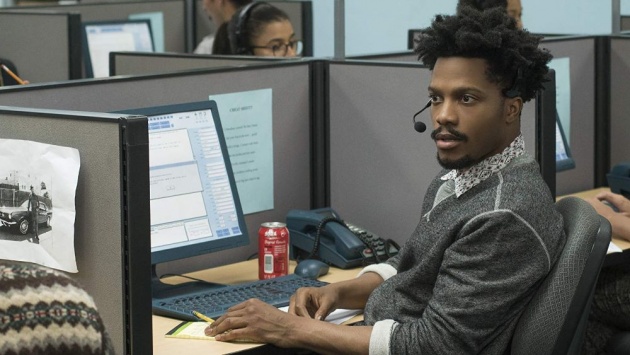 Image Credit: www.imdb.com
Cash Green's girlfriend is in lower category of employees and they form a kind of union for salary raises and other perks. Cash is given promotion and is transferred to other department; therefore, he does not actively participate with his girlfriend and other fellow workers. Soon, Cash Green realizes that his new job is to represent as an agent of a suspicious company WorryFree which provides workforce to other organizations and Government departments. Although WorryFree offers lifetime services to its employees which includes free living place, food and life without any bills etc. However, WorryFree is also involved in some scientific experiments on humans in order to get the maximum output from them. Some humanitarian groups as well as some others oppose WorryFree and disrupt the company's advertisement campaign by destroying its promotional banners etc. Cash Green does not pay much attention to the activities of WorryFree because he starts to get a handsome amount as his perks which would soon enable him to move into upper class life style.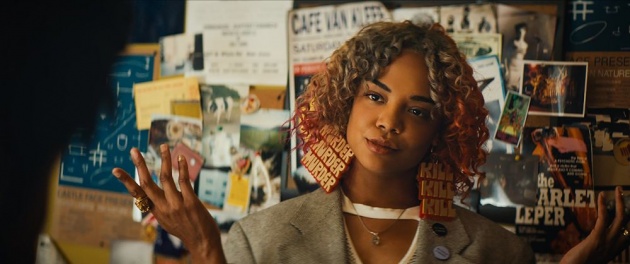 Image Credit: www.imdb.com
Since Cash Green does not have much time to give to his girlfriend Detroit, their relationship's warmth starts to decline. Another factor becomes the non-presence of Cash Green into the protest against the company, whereas all his mates actively participate in the protest. Keeping in view the high performance of Cash Green, he is invited by his boss Steve Lift to a party where Cash Green is offered cocaine like stuff by Steve Lift. Cash Green sees a half human and a half horse man and becomes anxious. Steve Lift explains to Cash Green that they have experimented this in order to make humans more productive and the cocaine Cash Green consumed will also turn him into a half horse and a half man i.e. equisapiens. Cash Green now realizes that he has been trapped and lured into this experiment by Steve Lift. Cash Green leaves the office in anger and frustration and finds out a video on his mobile phone through his girlfriend Detroit. Cash Green wants to make this video viral on the social media in order to highlight the wrong practices of Steve Lift's company. In the ending scenes, Cash Green takes active part in the protest against Steve Lift and vandalizes into Steve Lift's house along with other equisapiens.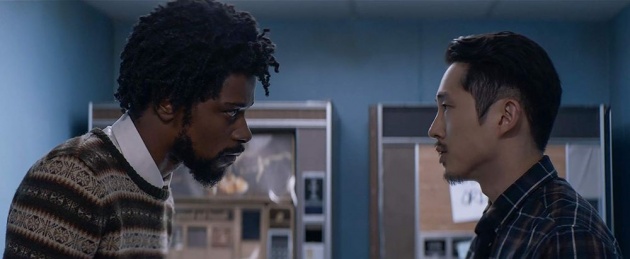 Image Credit: www.imdb.com
Video Credit: JoBlo Movie Clips via Youtube.com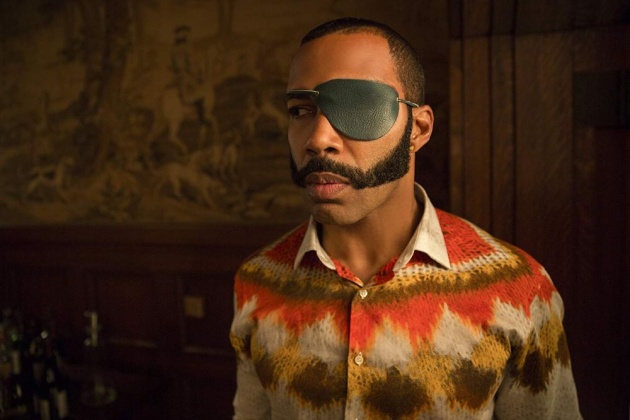 Image Credit: www.imdb.com
✿ Here is Querlo Chat for you. Isn't it fun to chat with a Chatbot ?
Image Credit: www.imdb.com
✔ Conclusion
The acting of Lakeith Stanfield was the pick of all characters who were in the movie. The comedy element took this movie into another level and made it a movie worth consideration. The idea of making a human a half horse in order to make him stronger was presented very well. The Director and Writer of this movie Raymond Lawrence Riley a.k.a. Boots Riley has this reputation of being Humorist and he put up a good effort and presented forward this movie as his directional debut. The movie had a meager budgeted cost of a little more than 3 Million US Dollars but this proved to be a beneficial venture as it has managed to earn more than 13 Million US Dollars on the box office. All other artists in the movie were outstanding as well and performed their character superbly. The movie critics all over the world have given positive reviews for the movie which must have encouraged makers of this movie.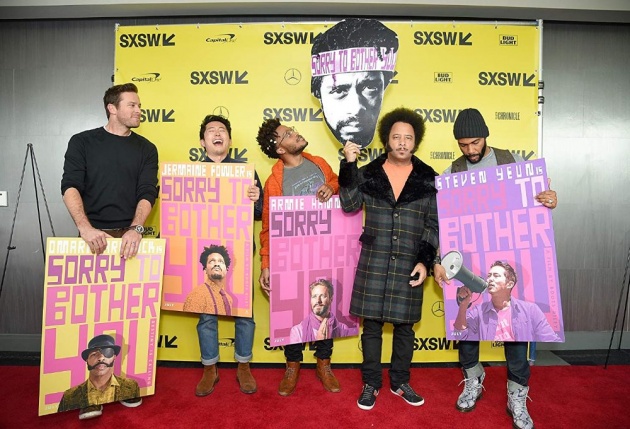 Image Credit: www.imdb.com
✿✸✔✤✪ - - - - - - - - - - - - - - - ✿✸✔✤✪ - - - - - - - - - - - - - - - ✿✸✔✤✪ - - - - - - - - - - - - - - ✿✸✔✤✪

Thanks for Reading. This Blog was written by Rafaquat Noman (a Resident of Saudi Arabia and a Traveler) for bitlanders.
✿✸✔✤✪ - - - - - - - - - - - - - - - ✿✸✔✤✪ - - - - - - - - - - - - - - - ✿✸✔✤✪ - - - - - - - - - - - - - - ✿✸✔✤✪