Hollywood Movie Review - Tag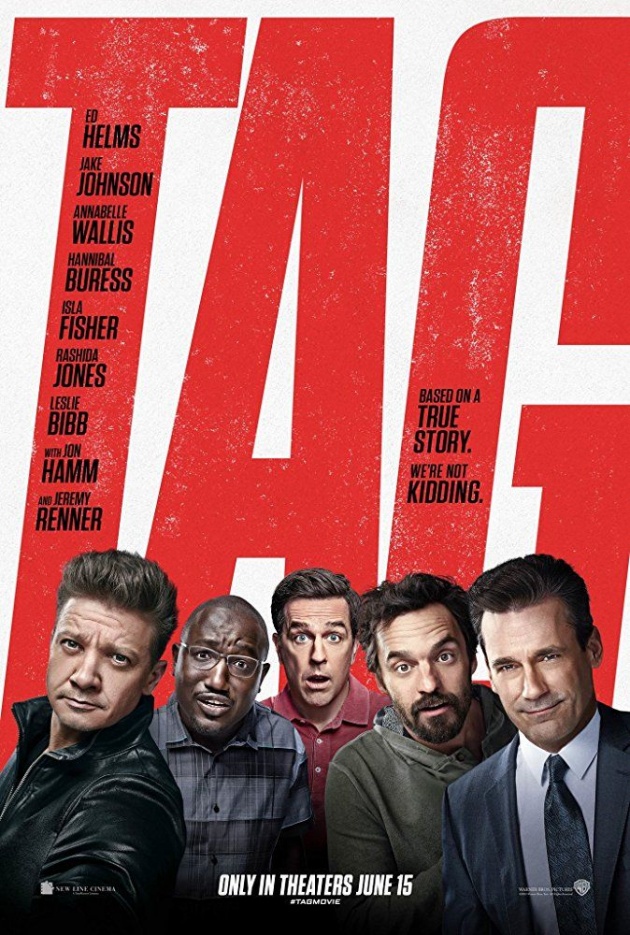 Image Credit: www.imdb.com
✔ Introduction
Hello Friends, I hope you are doing fine and are having a good time on bitlanders. Today I have come up again with my new blog with the title of "Hollywood Movie Review - Tag". Friends, this blog is about a recently released Hollywood Comedy and Drama Genres film "Tag". The story of this movie revolves around a game which is known as "Tag" in which players follow other target player(s) and try to touch them while following them in order to "tag" them. The game of tagging is quite an old game and is very popular among children and elders. This move was directed by Jeff Tomsic and produced by Todd Garner for the American Film Production House of New Line Cinema. The screen plot was written by Rob McKittrick who is also a popular American Film Maker and Director.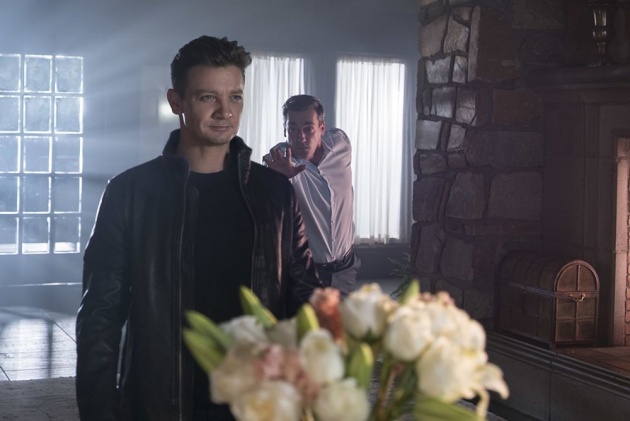 Image Credit: www.imdb.com
The movie "Tag" was released on June 15, 2018 under the distribution banners of Warner Bros. Entertainment Inc.. Some details of cast of this movie are as under:
✤ Ed Helms as Hogan
✤ Jon Hamm as Bob Callahan
✤ Jeremy Renner as Jerry Pierce
✤ Hannibal Buress as Kevin Sable
✤ Jake Johnson as Randy
✤ Annabelle Wallis as Rebecca Crosby
✤ Isla Fisher as Anna Malloy
✤ Rashida Jones as Cheryl Deakins
✤ Leslie Bibb as Susan Rollins
✤ Brian Dennehy as Mr. Cilliano
✤ Sebastian Maniscalco as Pastor
✤ Lil Rel Howery as Reggie
✤ Thomas Middleditch as Dave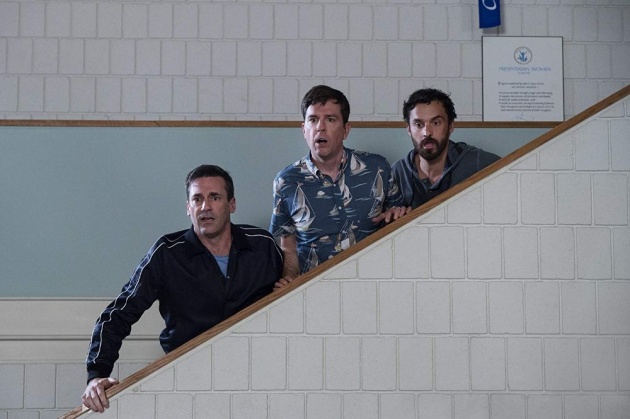 Image Credit: www.imdb.com
Hunting season." That's how a man described the annual month-long game of tag he's played with his high school buds for decades. For over 25 years, his gang has hidden behind cars, set up stings and cloaked themselves in disguise just for the thrill of saying: "You're it." One guy even got tagged at his dad's funeral. It's a true story – the Wall Street Journal profiled the dudes in 2013 – and you can write the scene that comes next. A Hollywood executive spots the headline, grabs the phone and barks: "Get me Ed Helms."
Movie Review Extracts From: www.theguardian.com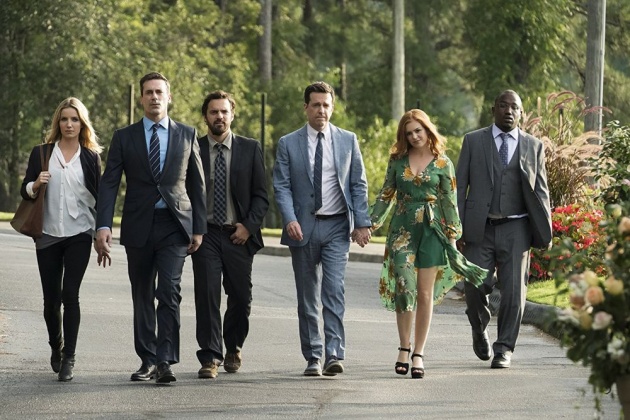 Image Credit: www.imdb.com
Video Credit: Rapid Trailer via Youtube.com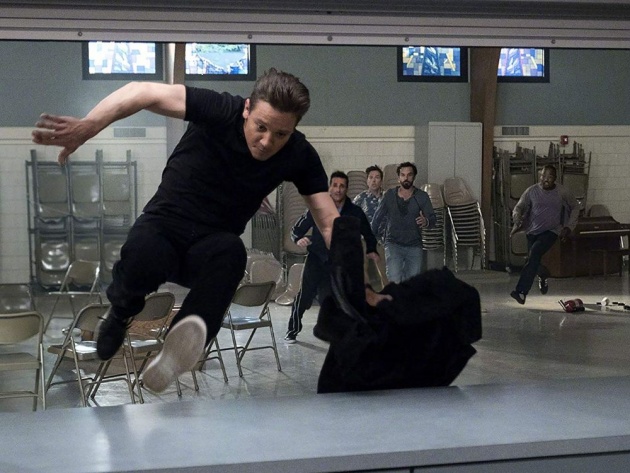 Image Credit: www.imdb.com
✔ Movie Plot And Review
The movie starts with a group of friends who are Hogan, Randy alias Chilly, Bob Callahan, Kevin Sable and Jerry Pierce and they have been playing a typical kind of game which is widely known as "Tag" since their childhood. They take part in this game so actively that they play it under any circumstances. They started this game back in 1983 and the most notable thing in their game is that one member of the game "Jerry" has never been tagged by any other player in their history of this game. All other friends in the group try to tag him by hook or by crook. In one such effort, Hogan asks Bob Callahan to make another attempt to tag Jerry because Jerry had planned to quit the game after one year as he wanted to get married by then. Therefore, this was their final chance to tag him and erase his superiority in the game. They add up a friend in their group Rebecca Crosby whose profession is Reporting for Wall Street Journal and she expresses a desire to write an article on them and their game.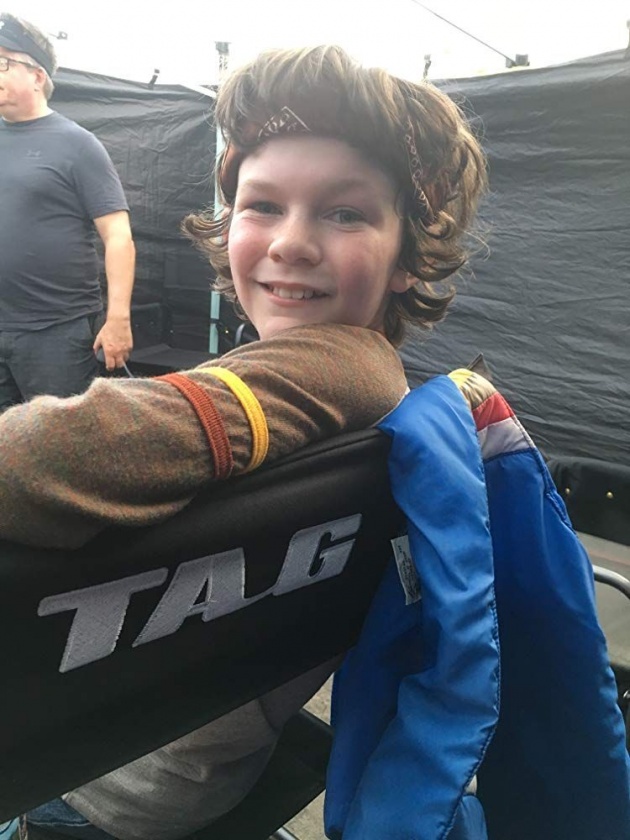 Image Credit: www.imdb.com
The group starts their mission to tag Jerry and when they find him in their locality, they try to execute their plan to tag him but their effort fails as Jerry dodges them one more time. The friends also meet with Jerry's would be bride Susan. Jerry's friends make complain to him because he had not invited them to his marriage ceremony. Jerry informed them they he did so because there was a high chance for them to tag him easily because he would be busy in marriage functions and his attention would be diverted in those events. Therefore, Jerry's friends promise him that they would not try to tag him during his marriage functions. Their further attempts to tag Jerry in the meantime also fail because of Jerry's smart moves. The movie takes a twist as Susan informs Jerry that she is already pregnant much before their marriage. Now Jerry has to be over-smart to avoid his friends who would try to tag him while Jerry would be thinking about his marriage and also dealing with Susan's pregnancy. Friends also give it another try in a party where Jerry was supposed to be under effect of Alcoholics, however, Jerry manages to reach the store where he stays for quite a few hours foiling the efforts of the group to tag him.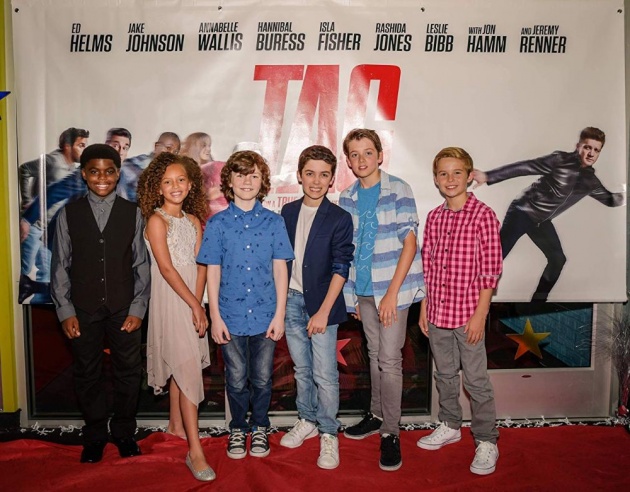 Image Credit: www.imdb.com
As the days for marriage functions come closer, the group's challenge as well as Jerry's efforts come to the top level. Susan on the other hand, feels that playing tag game near the wedding functions would be an absurd idea. The problems for Jerry rise to another level as suddenly Susan start to feel pain leading her to miscarriage. Jerry tells his friends to stop the game because of Susan's situation, whereas Jerry friends feel that it is a trick to dodge them. However, Jerry manages to convince them and they leave by quitting the game for a while. A misunderstanding arises as Jerry sends all his friends a message that marriage function would be postponed due to the critical condition of Susan. However, it is later revealed that this was a trick played by Jerry and the marriage was taking place on time. Feeling this as an opportunity, Hogan charges towards Jerry during the marriage function as Jerry was about to kiss his bride, but he misses his target and falls on the ground with the pastor and loses consciousness. At the hospital, Hogan reveals that it was a lie that Jerry was quitting the game after one year. In fact, Jerry was critically ill and did not have much time as his illness was terminal. In the ending scenes, Jerry allows Hogan to tag him since everybody knew the truth now behind Jerry's disease. The group restarts the match and start tagging each other as the movie ends.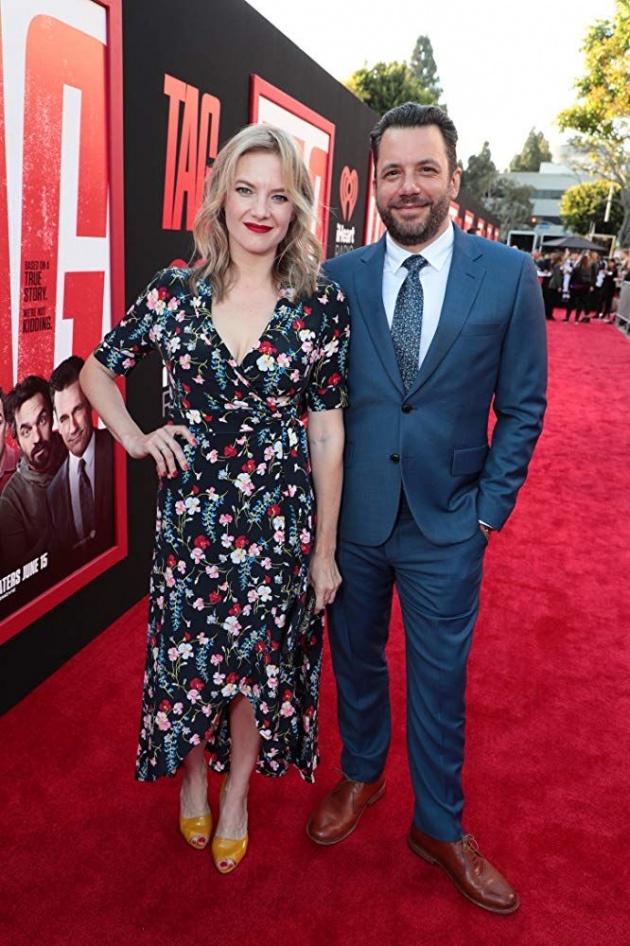 Image Credit: www.imdb.com
✿ Here is Querlo Chat for you. Isn't it fun to chat with a Chatbot ?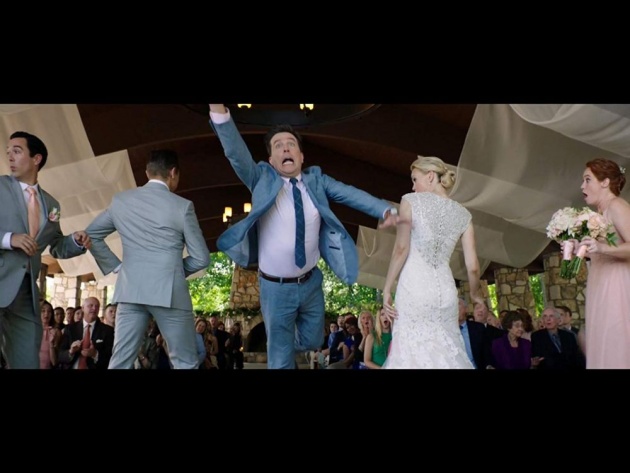 Image Credit: www.imdb.com
Video Credit: Warner Bros. UK via Youtube.com
Image Credit: www.imdb.com
✿✸✔✤✪ - - - - - - - - - - - - - - - ✿✸✔✤✪ - - - - - - - - - - - - - - - ✿✸✔✤✪ - - - - - - - - - - - - - - ✿✸✔✤✪

Thanks for Reading. This Blog was written by Rafaquat Noman (a Resident of Saudi Arabia and a Traveler) for bitlanders.
✿✸✔✤✪ - - - - - - - - - - - - - - - ✿✸✔✤✪ - - - - - - - - - - - - - - - ✿✸✔✤✪ - - - - - - - - - - - - - - ✿✸✔✤✪