Hollywood Movie Review - The Darkest Minds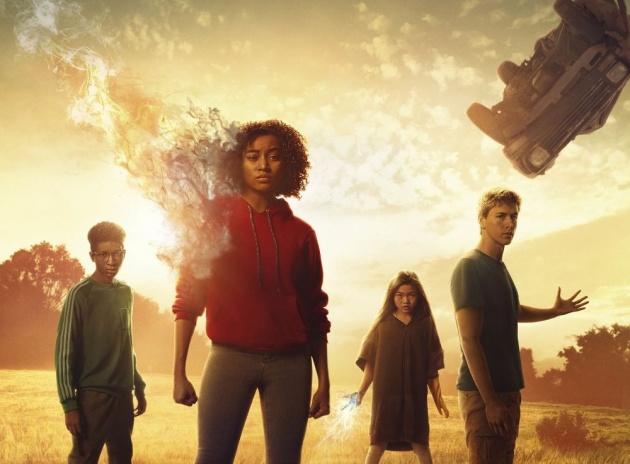 Image Credit: wall.alphacoders.com
✔ Introduction


Hello Friends, I hope you are doing fine and are having a good time on bitlanders. Today I have come up again with my new blog with the title of "Hollywood Movie Review - The Darkest Minds". Friends, this blog is about a recently released Hollywood Comedy and Drama Genres film "The Darkest Minds". The story of this movie revolves around a group of boys and girls who have kind of super powers such as they can manipulate the minds of people around in order to do what they want as well as other powers. The movie depicts that there is a shadow of a strange and a unique type of diseases which is affecting minors and boy and girls in their teens. The movie was directed by Jennifer Yuh Nelson and produced by Shawn Levy and Dan Levine. The screen plot was written by Chad Hodge and the film was produced under the arrangements of 21 Laps Entertainment, an American Film Production House.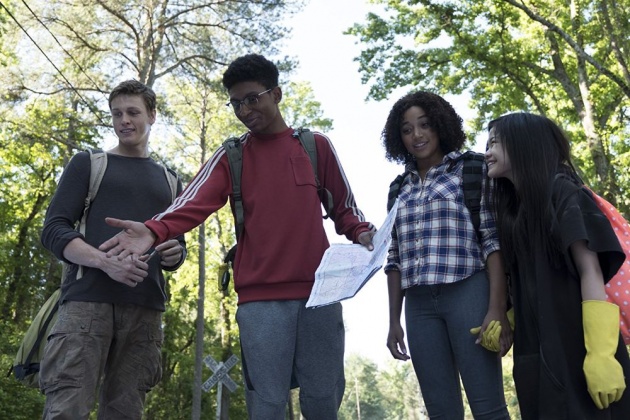 Image Credit: www.imdb.com
The movie "The Darkest Minds" was released on August 3, 2018 under the distribution banners of Twentieth Century Fox Film Corporation. Some details of cast of this movie are as under:
✤ Mandy Moore as Dr. Cate Connor
✤ Amandla Stenberg as Ruby Daly
✤ Harris Dickinson as Liam Stewart
✤ Patrick Gibson as Clancy Gray
✤ Skylan Brooks as Chubs
✤ Miya Cech as Suzume
✤ Gwendoline Christie as Lady Jane
✤ Golden Brooks as Molly Daly
✤ Mark O'Brien as Rob Meadows
✤ Wallace Langham as Dr. Viceroy
✤ Bradley Whitford as President Gray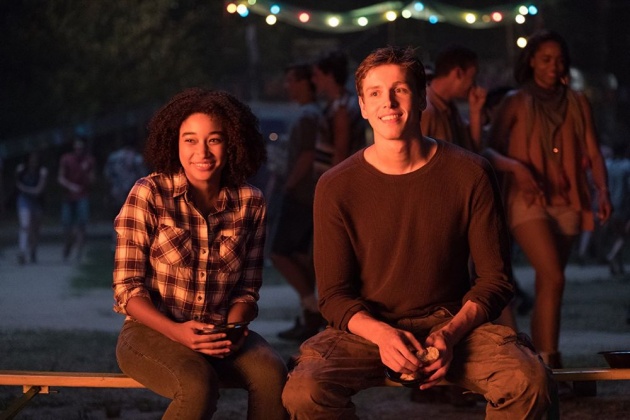 Image Credit: www.imdb.com
Parents need to know that The Darkest Minds is an action thriller based on the first book in author Alexandra Bracken's best-selling young adult series about a world in which most children and teens have died from a fatal virus. Rare survivors have emerged with mysterious superpowers, including enhanced intelligence, telekinesis, mind control, and fire-starting. Starring Amandla Stenberg, the movie is fairly violent, with a high body count that includes many children and teens, as well as some adults (who in some cases are compelled via mind control to injure/kill themselves). There's also a scene in which a girl erases herself from her parents' memories and another in which a 20-something man tries to sexually assault a 16-year-old girl. There's some romance, but because of a power that works skin-to-skin, the romance mostly consists of longing looks, one slow dance, and an eventual big kiss. Fans of the book will want to check out the movie, even if there are some major differences, as always, between the text and the screen versions.
Movie Review Extracts From: www.commonsensemedia.org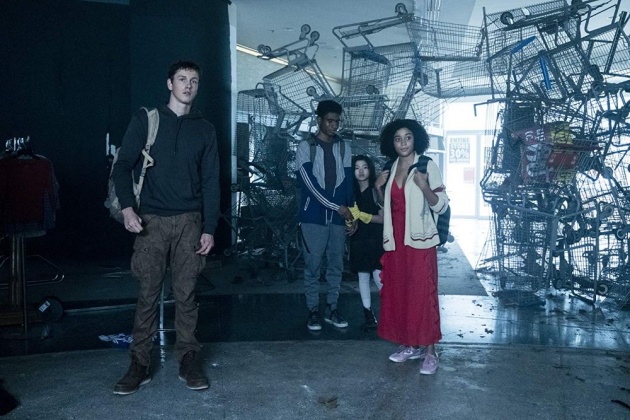 Image Credit: www.imdb.com
Video Credit: 20th Century Fox via Youtube.com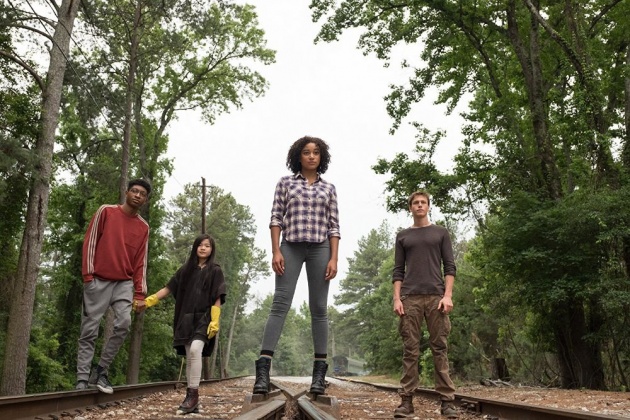 Image Credit: www.imdb.com
✔ Movie Plot And Review
The movie begins in the United States of America where almost all the children's population has died because of a strange disease that killed them. There are only about 2% kids left on earth and those kids have some kind of super powers due to the disease that has spread over. Those surviving children are considered to be threat to others because they can do what a normal human can't do such as overpowering others' minds. The Government had confined those surviving children according to their power, for example, children marked with green color were considered to be least dangerous as they had almost no power. Children marked with Blue color were categorized in little dangerous category because of their limited power to control other's bodies. Children marked with gold color were considered to be more dangerous as they were able to control electricity. Children with red assigned color had more power as they were able to create and control fire. The most dangerous color category was orange color children who had the ability to enter and control the minds.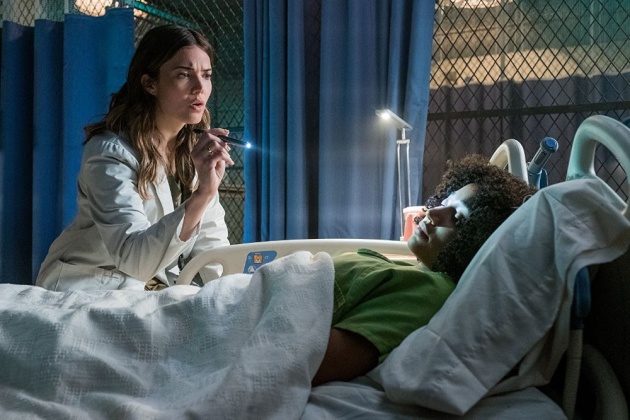 Image Credit: www.imdb.com
The movie advances to show Ruby Daly who is ten years old and has been suspected to have the illness known as Idiopathic Adolescent Acute Neurodegeneration (IAAN). She is locked up in the garage of her house by her parents and the Government officials arrive and take her to internment camps which were especially designed for kids having these symptoms. She is categorized in the orange category based on her power, which is the most dangerous category of all. It was a general notion that all the children were not handled politely and in the right manner, in fact children were beaten and were given harsh punishments in the Government camp, the treatment which Government denied. At the camp, Ruby spent her time and she met with different boys and girls and some of them befriended with her as well. Ruby reached 16 in the camp and on one day with the help of a doctor whose name was Doctor Cate Begby she runs away, however, later she realizes that her own life is in danger with Doctor Cate Begby who has some suspicious activities as well as links with some other men who pose a great threat to Ruby. In actual Doctor Cate Begby was working for an organization called "Children's League" who treated children badly for their own motives. Therefore, sensing the danger, Ruby starts running away from Doctor Cate and reaches another group of a few boys and girls who were also running away from the Government camps.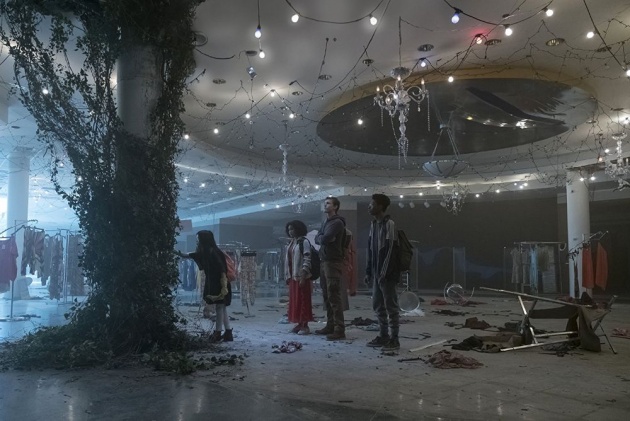 Image Credit: www.imdb.com
Ruby runs away along with another little girl named Suzume whose nick name was Zu and two boys, one of them was Liam and the other was Charles. They try to escape in a jeep but they are chased by Government officials. However, they manage to escape as Ruby drives the vehicle and takes it away swiftly. They come across some more kids in a shopping mall where they were hiding. Soon, Ruby and other kids realize that they have to reach a safe place which is known as East River haven. However, unluckily they are captured by another Army group who were also running the camp like Children's League. Moreover, they come to know that they were actually trying to deceive them and what's more the camp's President's son Clancy Gray also tries to rape Ruby, but she survives using her special powers. In the end, they find no other option but to call Children's League to come for their help. Children's League arrives and rescues them and Doctor Cate Begby explains the situation to Ruby that they were actually guarding Ruby and other kids in their camp. The movie ends as Ruby looks at the children who have joined Children's League to fight against the Army led by Clancy Gray while Liam chooses to leave after Ruby erases his memory about her by kissing him goodbye.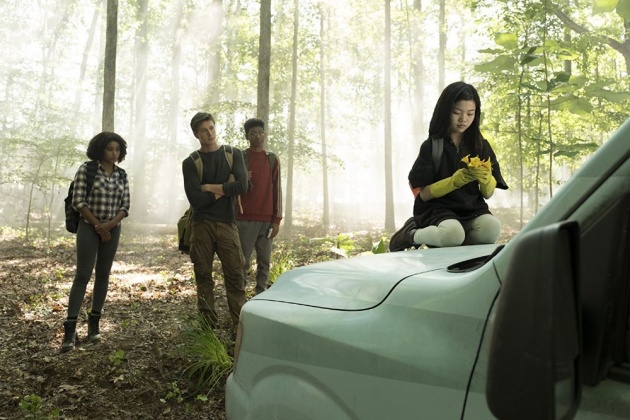 Image Credit: www.imdb.com
✿ Here is Querlo Chat for you. Isn't it fun to chat with a Chatbot ?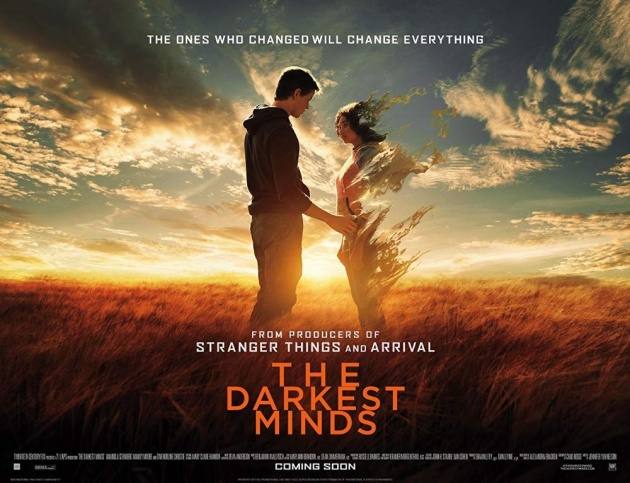 Image Credit: www.imdb.com
Video Credit: 20th Century Fox via Youtube.com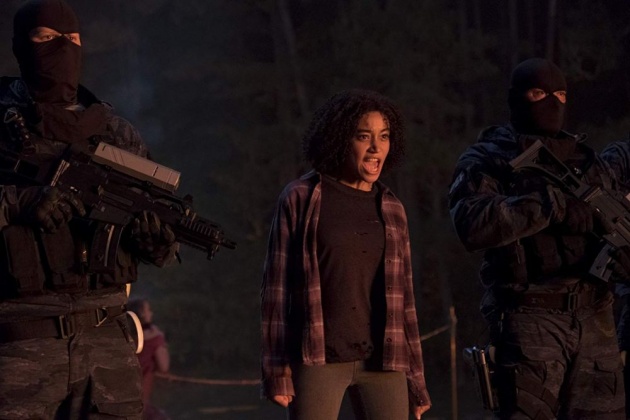 Image Credit: www.imdb.com
✿✸✔✤✪ - - - - - - - - - - - - - - - ✿✸✔✤✪ - - - - - - - - - - - - - - - ✿✸✔✤✪ - - - - - - - - - - - - - - ✿✸✔✤✪

Thanks for Reading. This Blog was written by Rafaquat Noman (a Resident of Saudi Arabia and a Traveler) for bitlanders.
✿✸✔✤✪ - - - - - - - - - - - - - - - ✿✸✔✤✪ - - - - - - - - - - - - - - - ✿✸✔✤✪ - - - - - - - - - - - - - - ✿✸✔✤✪