Hollywood Movie Review - The Disaster Artist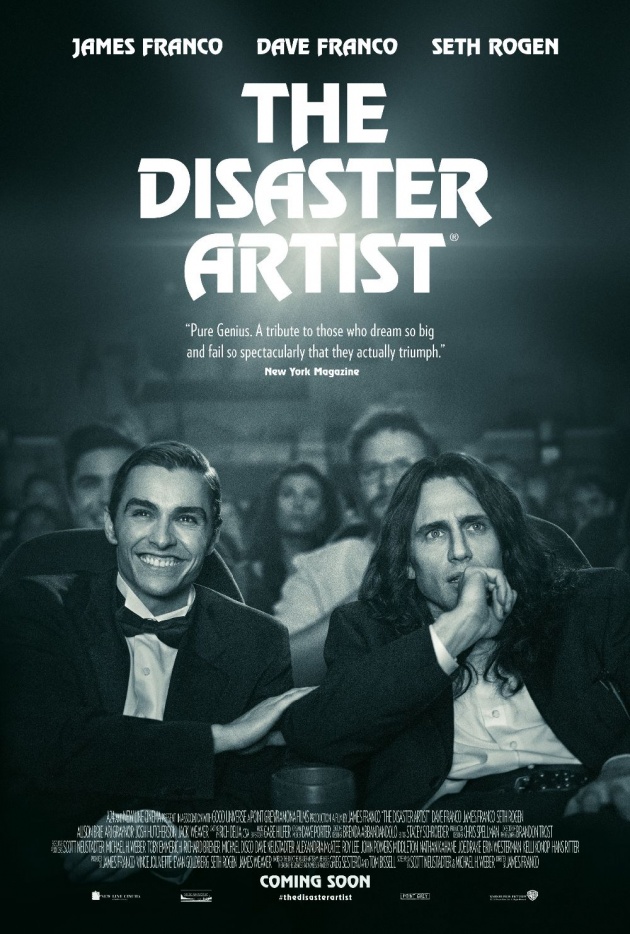 Image Credit: wallpapercave.com
✔ Introduction


Hello Friends, I hope you are doing fine and are having a good time on bitlanders. Today I have come up again with my new blog with the title of "Hollywood Movie Review - The Disaster Artist". Friends, this blog is about a recently released Hollywood Comedy, Drama and Biographical Genres movie "The Disaster Artist". The story of the movie is actually a biographical one in which one struggling actor is depicted in his short career full of failures. He is fond of acting but is unable to show his talent because of fear and low confidence. The movie is based on the book with the same title "The Disaster Artist" published in 2013 and also covers the film "The Room" released in 2003 in which Tommy Wiseau appeared as the main character. The subject movie was directed by James Franco and was produced by Seth Rogen along with James Franco and Vince Jolivette. The screen play for the movie was written by Scott Neustadter and the movie was produced under the supervision of New Line Cinema, an American Film Production and Studio of Warner Bros. Entertainment Inc.;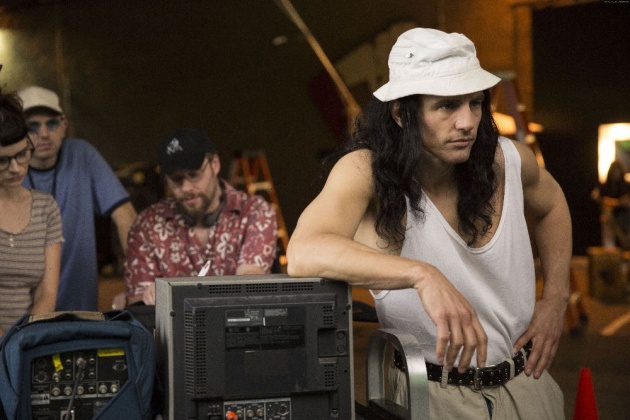 Image Credit: wallpapercave.com
The movie "The Disaster Artist" was released on December 1, 2017 in the United States under the distribution banners of A24 Films LLC. Some details of cast of this movie are as under:
✤ Dave Franco as Greg Sestero
✤ James Franco as Tommy Wiseau
✤ Ari Graynor as Juliette Danielle
✤ Seth Rogen as Sandy Schklair
✤ Alison Brie as Amber
✤ Jacki Weaver as Carolyn Minnott
✤ Paul Scheer as Raphael Smadja
✤ Zac Efron as Dan Janjigian
✤ Josh Hutcherson as Philip Haldiman
✤ June Diane Raphael as Robyn Paris
✤ Megan Mullally as Mrs. Sestero
✤ Jason Mantzoukas as Peter Anway
✤ Andrew Santino as Scott Holmes
✤ Nathan Fielder as Kyle Vogt
✤ Sharon Stone as Iris Burton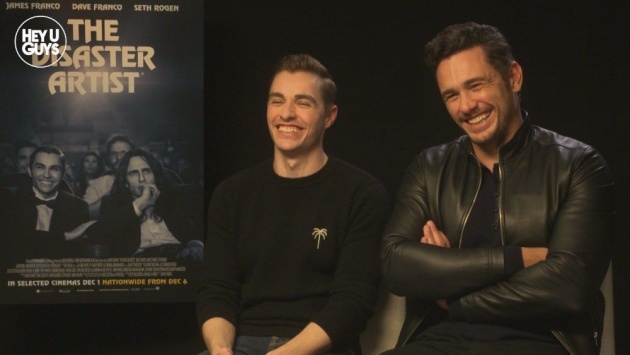 Image Credit: wallpapercave.com
Tommy Wiseau's cult hit "The Room" leaves the audience with massive questions. Not just about pictures of spoons, strange dialogue, or the star's penchant for smashing things, but curiosities of a more baffling nature: From what mind and soul did this entirely serious production come from? How could an artistic statement like this exist?

The enigma of Wiseau is only partly addressed by James Franco's "The Disaster Artist". The movie treats his lack of self-awareness and transparent loneliness as a sweet novelty instead of treating him as a complicated human being, someone worthy of empathy. Though sporadically inspired, especially when trying to call back to the magic of filmmaking in "The Room," Franco's film suggests that it's easier to laugh at a clown than to attempt to understand why they're in the make-up.
Movie Review Extracts From: www.rogerebert.com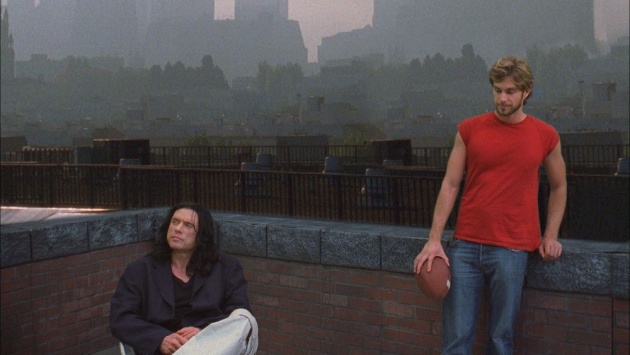 Image Credit: wallpapercave.com
Video Credit: A24 via Youtube.com

Image Credit: wallpapercave.com
✔ Movie Plot And Review
The movie starts in San Francisco and the year is 1998 in which it is shown that there is an acting class going on in which Greg Sestero is trying to impress the class-mates and the teacher with his acting skills. However, his performance is pathetic and he is unable to make a mark. His teacher Jean Shelton fully denounces Greg's acting style and his confidence. Jean Shelton wants Greg to be fearless in order to show his acting abilities inside and to show the passion which is required to be noticed. Jean Shelton gives an opportunity to another student "Tommy Wiseau" to show and portray what she actually wants. However, Tommy also disappoints the class as well as the teacher and gives even worse performance. Tommy's performance impresses no one but Greg who feels that Tommy has what is required to be an actor. Later on, Greg goes to Tommy and expresses his commendation and encourages him to go on. Both Greg and Tommy befriend with each other and start to prepare for their acting career together.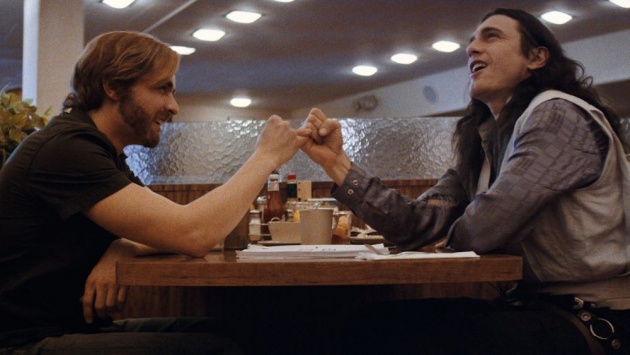 Image Credit: wallpapercave.com
The chemistry between Tommy and Greg seems to be clicking and their minds appear to be in line with their lives' motives. Tommy avoids talking about his family, his financial background and his profession etc. During the conversation, once Tommy tells Greg being a very close friend that he always wanted to be an actor but was never encouraged and praised for his acting. Tommy and Greg decide to shift to Los Angeles in order to pursue their acting careers seriously. In Los Angeles, Greg manages to sign with an agency which promotes new artists and arranges auditions for them; however, Tommy faces failure consistently and becomes a little agitated. Meanwhile, Greg meets a bartender whose name is Amber and they kind of start a relationship which also hurts Tommy as nothing positive was coming his way. His attempt to impress one producer at a restaurant also finishes in a disastrous manner in which he gets into the custody of the security staff there. Since both Greg and Tommy did not get any noticeable success, they think about making their own movie in order to get noticed.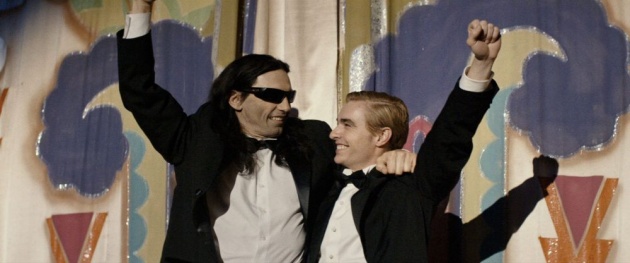 Image Credit: wallpapercave.com
Tommy and Greg start working on their film straightaway and they visit different people for technical and methodological assistance. Financial problem was not there as Tommy had enough financial resources to complete a film of his own. Tommy meets with Peter Anway and Bill Meurer for arranging necessary film equipment where Peter Anway and Bill Meurer kind of trap Tommy to purchase the complete equipment at a "reduced price" instead of renting it and Tommy agrees to do so. Furthermore, Peter Anway and Bill Meurer offer their studio for making the movie which is also accepted by Tommy. Tommy plays the main role in the film and Greg has to play the character of his friend in the movie. Although Greg feels that there is an anomaly in the script but Tommy is confident about it. As the co-artists were selected and then shooting began, the film seemed to be a complete failure the way it was being filmed. Lack of expertise played its part and the movie "The Room" ended up being a comedy movie at which everybody laughed and passed jokes instead of being a Drama movie as planned. The same was proved in its premiere show where the audience spent most of the time laughing at it while watching. The movie hardly spent a week on the theater and Tommy had to pay for it to be on screen for another two weeks in order to get a qualifying Oscar run. Till today, Greg and Tommy are friends and Tommy still keeps his financial sources and family history secret. Besides, movie "The Room" is considered to be one of the worst movies ever produced.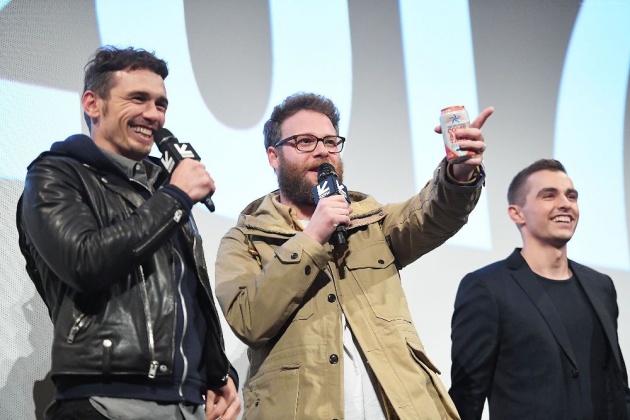 Image Credit: wallpapercave.com
Video Credit: Flicks And The City Clips via Youtube.com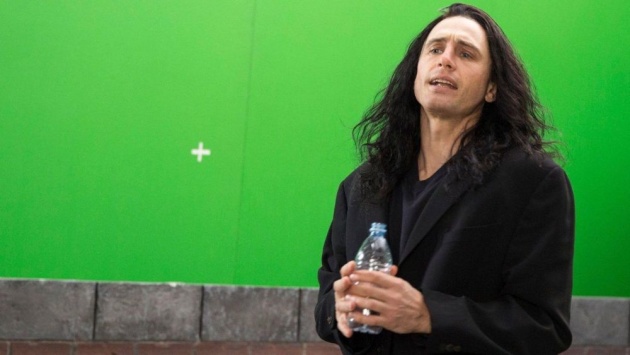 Image Credit: wallpapercave.com
✿ Here is Querlo Chat for you. Isn't it fun to chat with a Chatbot ?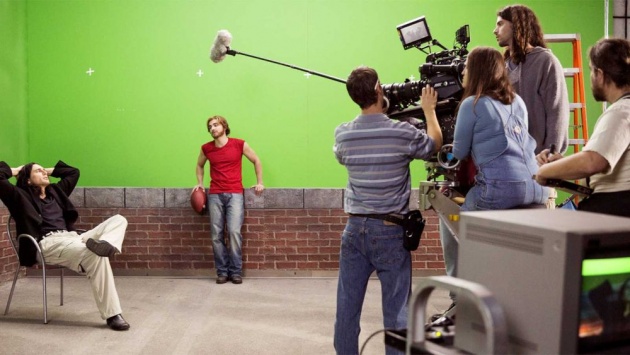 Image Credit: wallpapercave.com
✿✸✔✤✪ - - - - - - - - - - - - - - - ✿✸✔✤✪ - - - - - - - - - - - - - - - ✿✸✔✤✪ - - - - - - - - - - - - - - ✿✸✔✤✪

Thanks for Reading. This Blog was written by Rafaquat Noman (a Resident of Saudi Arabia and a Traveler) for bitlanders.
✿✸✔✤✪ - - - - - - - - - - - - - - - ✿✸✔✤✪ - - - - - - - - - - - - - - - ✿✸✔✤✪ - - - - - - - - - - - - - - ✿✸✔✤✪