Hollywood Movie Review - The Happytime Murders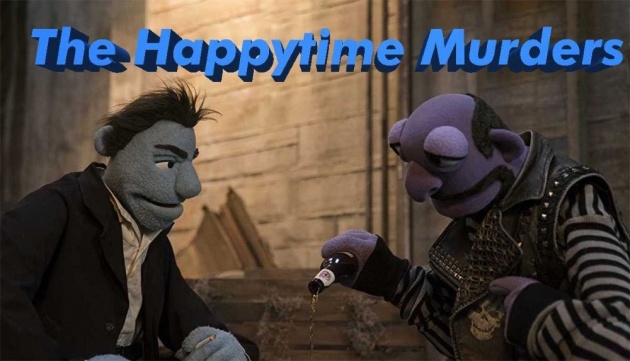 Image Credit: wallpapercave.com
✔ Introduction



Hello Friends, I hope you are doing fine and are having a good time on bitlanders. Today I have come up again with my new blog with the title of "Hollywood Movie Review - The Happytime Murders". Friends, this blog is about a recently released Hollywood Action, Comedy and Drama Genres film "The Happytime Murders". The movie of the story revolves around a puppet who was hired as the first puppet cop on the Los Angeles Police Department (LAPD) and is now serving as a private detective after an incident which resulted into his dismissal from LAPD. His services are hired as series of murders happens in the city in which puppets are targeted creating a fearful situation for them. The movie was directed by Brian Henson, who also co-produced the movie with Melissa McCarthy. The screen play for the movie was written by Todd Berger and the movie was produced under the supervision of Black Bear Pictures, an American Film and Media Company.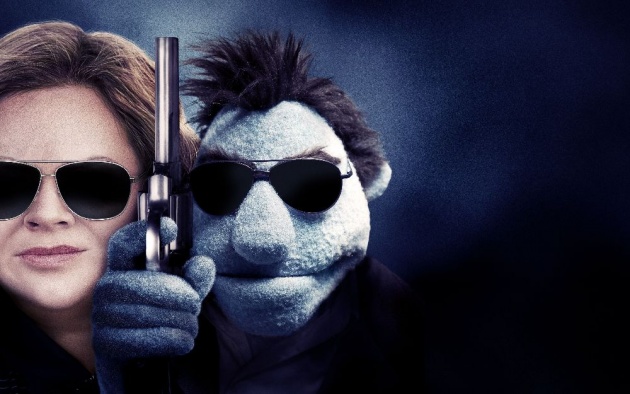 Image Credit: wallpapercave.com
The movie "The Happytime Murders" was released on August 24, 2018 in the United States under the distribution banners of STX Entertainment. Some details of cast of this movie are as under:
✤ Melissa McCarthy as Detective Connie Edwards
✤ Bill Barretta as Phil Philips
✤ Maya Rudolph as Bubbles
✤ Elizabeth Banks as Jenny Peterson
✤ Joel McHale as FBI Agent Campbell
✤ Leslie David Baker as Lt. Banning
✤ Michael McDonald as Ronovan Scargle
✤ Mitch Silpa as Tommy
✤ Hemky Madera as Tito
✤ Jimmy O. Yang as Officer Delancey
✤ Ryan Gaul as Officer Milligan
✤ Fortune Feimster as Robin
✤ Ben Falcone as Donny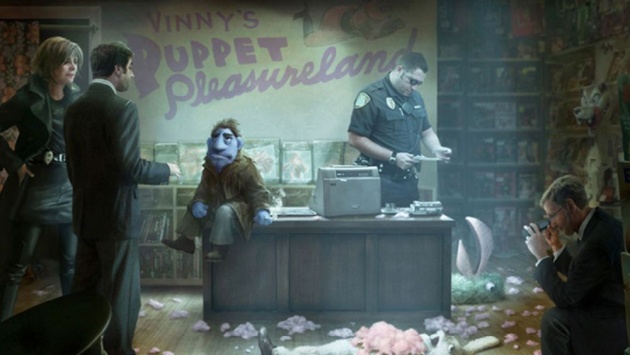 Image Credit: wallpapercave.com
The Happytime Murders is a movie starring both puppets and humans (including Melissa McCarthy), but even though it comes from Brian Henson -- the son of Jim Henson and a veteran of Muppet movies -- this is absolutely not for kids. It's extremely vulgar, with heavy sexual innuendo, sex jokes, sexual imagery, and more. Puppets have graphic sex, with a scene of ejaculation; there's also a shot of a puppet vagina and pubic hair and a scene set in a porn shop. Language is constant, with uses of "f--k," "s--t," "c--k," "p---y," and many more. Puppets are shot with guns (white fluff explodes everywhere), and there are fight scenes, explosions, and more. Puppets are addicted to sugar as if it were a hard drug, and puppets and humans both smoke cigarettes and drink alcohol. Weed is referenced. There's more emphasis on shock value than on being entertaining or inventive.
Movie Review Extracts From: www.commonsensemedia.org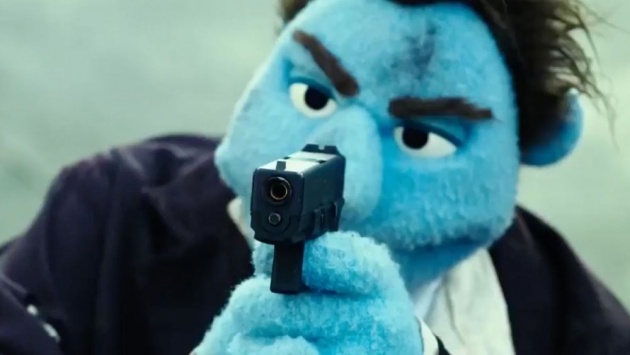 Image Credit: wallpapercave.com
Video Credit: IGN via Youtube.com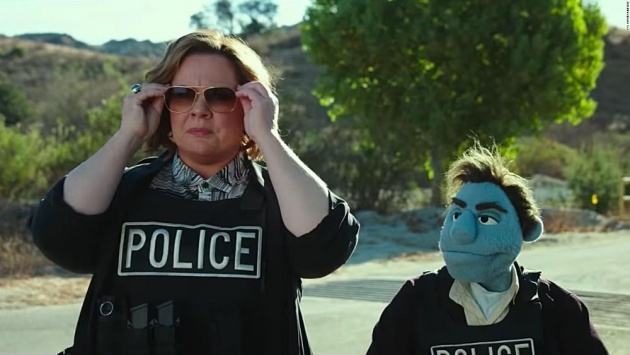 Image Credit: wallpapercave.com
✔ Movie Plot And Review
The movie begins in a world where puppets are living with humans. Although puppets have the ability to speak, move and do every other thing like all humans do but they are considered to be inferior to humans in all aspects of life. It can be said that adaptation of puppets in normal life is still in advanced stage. In these situations, a puppet whose name is Phil Philips is hired as the first puppet cop in the LAPD. He performs his duties very well along with his colleagues such as Detective Connie Edwards and others but one incident happens in which he misfired his shot which brought grave consequences for him, it so happened when Edwards was being held at gunpoint by a puppet criminal and Phil missed the shot and the bullet hit an innocent puppet who died in front of his young daughter and she got devastated by that event. Detective Connie Edwards was also injured in the shootout and she was rushed to a nearby clinic but she could not continue her job because her liver had to be replaced with that of a puppet's liver.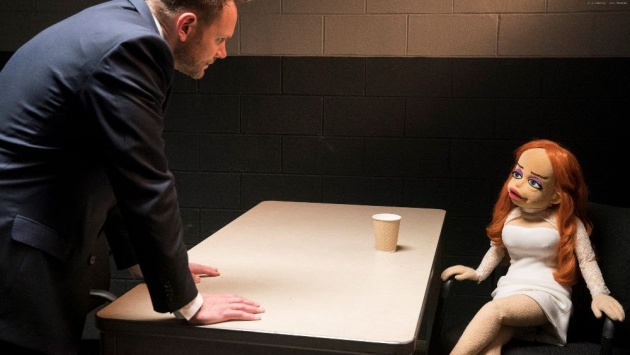 Image Credit: wallpapercave.com
As a result, the inquiry was conducted and Detective Connie Edwards also testified against Phil. The proceeding resulted into dismissal of Phil from LAPD and he became a private detective and now works independently with her Secretary whose name is Bubbles. On one day, Phil is called by a puppet client whose name is Sandra and she tells Phil that someone has been blackmailing her and she wants Phil to find out who the culprit is. When Phil starts investigation, he comes to know that puppets from a 90's era program "The Happytime Gang" were being targeted by unknown assailant(s). In one of those events, Phil was present at the sight when murder of Bumblypants happens and LAPD arrives to investigate. Phil sees his previous colleague Detective Connie Edwards and he informs her about his apprehensions. Soon, Detective Connie Edwards also starts believing that Phil's assumptions are correct as few more puppet artists from the Happytime Gang were murdered in a short span of time.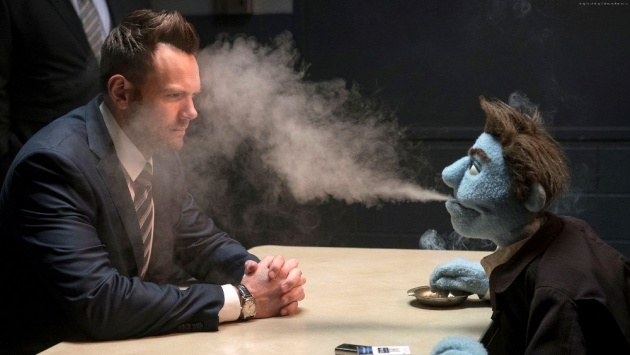 Image Credit: wallpapercave.com
When only few survivors from the Happytime Gang remain and one of them, whose name is Jenny is contacted by Phil and he goes to her in order to save her form the killing; however, his bid fails as someone blows up the car of Jenny and as the Police arrives, Phil tries to hide which makes him suspicious in the eyes of the Police. Soon, Phil is caught by the Police and is sent to jail where he sees Sandra putting the blame on him for the killing of Jenny. Sandra tells the Police that Jenny was her wife which makes the situation very complex. Detective Connie Edwards visits the house of Sandra secretly and comes to know there from the evidence present there that Sandra is behind all the murders and she wants to claim the royalty money and that is the reason why, she has been killing all the puppets from the Happytime Gang. Detective Connie Edwards visits the jail and helps Phil to escape with her in order to stop Sandra who was about to abscond with the money at the airport. When they reach there, it comes out that Jenny was alive and was cooperating with Sandra for money. Sandra tells Phil and Detective Connie Edwards that she created this whole situation in order to take revenge on Phil who killed his innocent father when he misfired in the past. Phil apologizes for his mistake but Sandra wants to leave with money and holds Detective Connie Edwards at gun point. Phil gets a chance and shoots Sandra and does not miss his target this time and kills Sandra. The Police arrive and congratulate Detective Connie Edwards and Phil for solving this murders mystery. The movie ends as Phil again rejoins the LAPD with pride and happiness.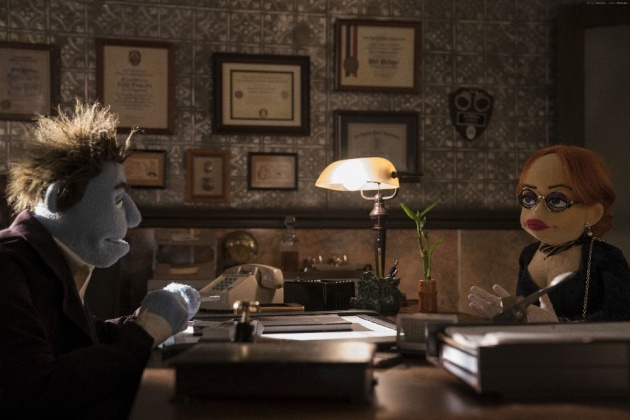 Image Credit: wallpapercave.com
Video Credit: film clips via Youtube.com
✿ Here is Querlo Chat for you. Isn't it fun to chat with a Chatbot ?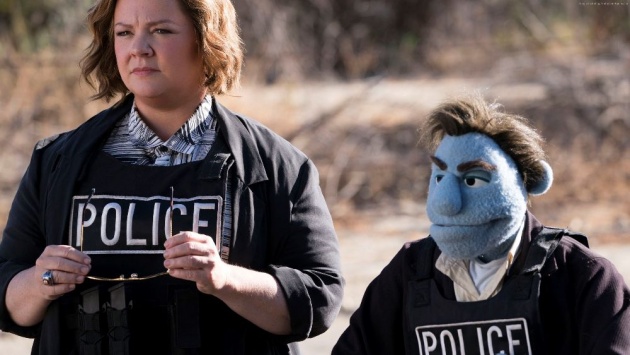 Image Credit: wallpapercave.com
✔ Conclusion
We have seen puppets in Sesame Street and in many other TV and films and puppets in this movie have shown remarkable acting skills. The use of puppets in the films is a relatively new idea and Director as well as Producer of this movie have come up with a unique idea to portray puppets. The movie is indeed very entertaining and it has drama, comedy and action at the same time. I enjoyed watching the movie very much and hope to see more in the future from the puppets world. All the puppets shown in the movie were impressive and their dialogue delivery timing was also very good.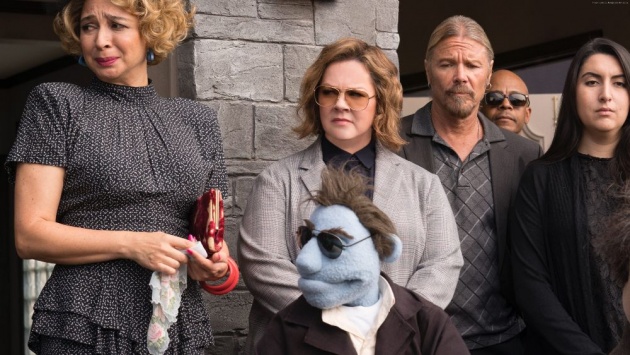 Image Credit: wallpapercave.com
✿✸✔✤✪ - - - - - - - - - - - - - - - ✿✸✔✤✪ - - - - - - - - - - - - - - - ✿✸✔✤✪ - - - - - - - - - - - - - - ✿✸✔✤✪

Thanks for Reading. This Blog was written by Rafaquat Noman (a Resident of Saudi Arabia and a Traveler) for bitlanders.
✿✸✔✤✪ - - - - - - - - - - - - - - - ✿✸✔✤✪ - - - - - - - - - - - - - - - ✿✸✔✤✪ - - - - - - - - - - - - - - ✿✸✔✤✪