Hollywood Movie Review - Wind River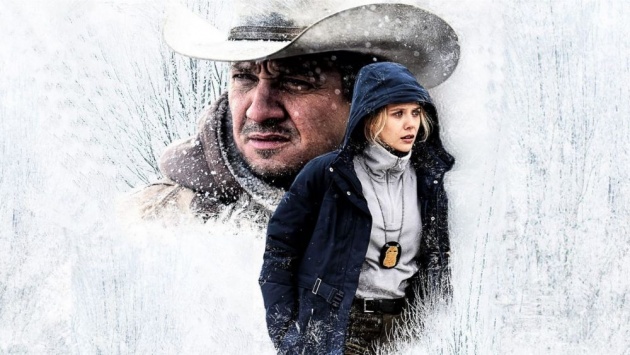 Image Credit: wallpapersite.com
✔ Introduction




Hello Friends, I hope you are doing fine and are having a good time on bitlanders. Today I have come up again with my new blog with the title of "Hollywood Movie Review - Wind River". Friends, this blog is about a recently released Hollywood Murder Mystery and Suspense Genres movie "Wind River". The story of the movie is about finding the culprit(s) behind the murder of a young girl who is shown to be assassinated in the beginning of the movie in the area of Wind River Indian Reservation. A young and energetic lady FBI officer is sent to solve this mysterious murder case and the movie revolves around how she does her job amicably playing with dangers. This movie was directed by Taylor Sheridan and was produced by Matthew George along with Basil Iwanyk and Peter Berg. The screen play for the movie was also written by Taylor Sheridan and the movie was produced under the supervision of Thunder Road Pictures, an American Film Production and Financing Company.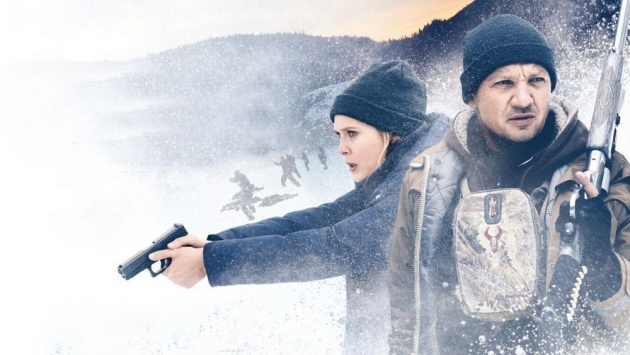 Image Credit: wallpapersite.com
The movie "Wind River" was released on August 4, 2017 in the United States under the distribution banners of The Weinstein Company. Some details of cast of this movie are as under:
✤ Jeremy Renner as Cory Lambert
✤ Elizabeth Olsen as Jane Banner
✤ Kelsey Asbille as Natalie Hanson
✤ Graham Greene as Ben Shoyo
✤ Gil Birmingham as Martin Hanson
✤ Julia Jones as Wilma Lambert
✤ Martin Sensmeier as Chip Hanson
✤ Apesanahkwat as Dan Crowheart
✤ Jon Bernthal as Matt Rayburn
✤ Tantoo Cardinal as Alice Crowheart
✤ James Jordan as Pete Mickens
✤ Hugh Dillon as Curtis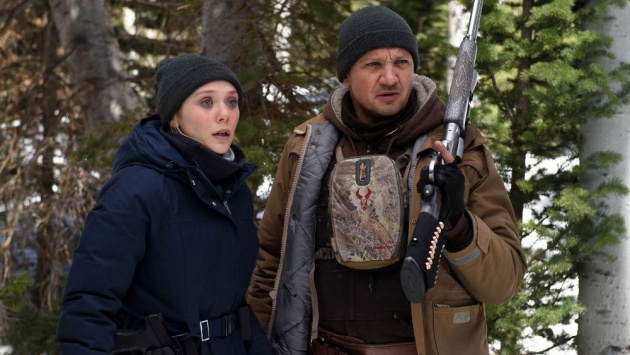 Image Credit: wallpapershome.com
Just the snow. And the silence. That's all." With these agonised words in the movie's dying minutes, a key character summarises its two ambient ideas: a deathly whiteout in the piercing cold and an oppressive quiet, far from the city's bustle where help in a crisis might conceivably be at hand. Screenwriter Taylor Sheridan – who scripted Denis Villeneuve's Sicario and David Mackenzie's Hell or High Water – now makes his hyphenate debut as a writer-director with this gripping movie, muscular in its confidence and storytelling punch, the kind you could call a western forensic thriller. There's some Cormac McCarthy in here, and a tiny bit of Patricia Cornwell. We get country lore and the wearing of stetsons, and scenes with horses being treated with loving connoisseurship and respect, but also a gruesome autopsy, featuring a medical examiner looking faintly eccentric and blandly unshockable amid the gore in the time-honoured manner.
Movie Review Extracts From: www.theguardian.com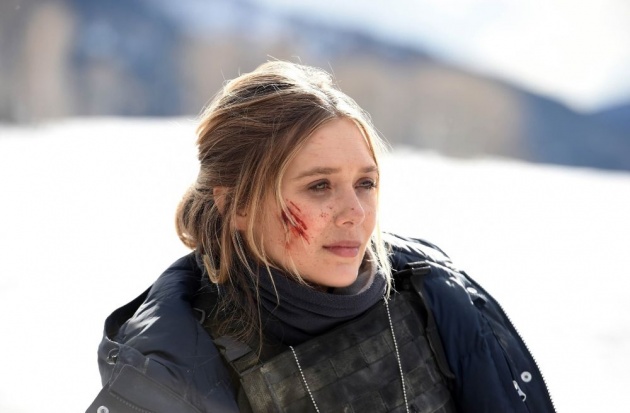 Image Credit: wall.alphacoders.com
Video Credit: KinoCheck International via Youtube.com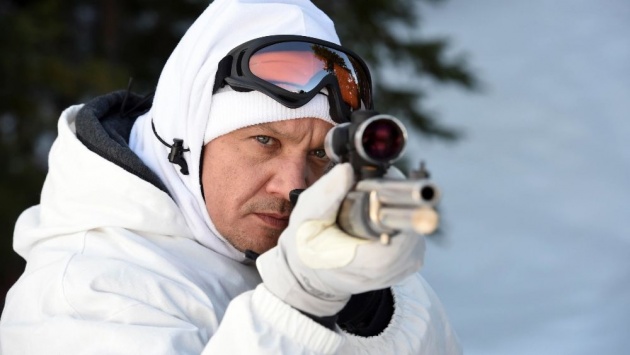 Image Credit: wall.alphacoders.com
✔ Movie Plot And Review
The movie begins as a young lady Natalie Hanson is running at night and she is trying to run away from someone. She is shown to be in the Wind River Indian Reservation and is running barefoot for her life. Soon, she stumbles while running and can't run anymore because she is so exhausted and she screams loud. The movie moves forward by showing a hunter Cory Lambert taking aim at the wolf. Cory works in a Wildlife Department to save some precious animals from the predators. Cory Lambert is a divorcee and has a son with whom he spends some time and goes to his ex-wife's house whenever he has to visit his son. On one day, Cory Lambert finds a frozen dead body of a young girl who was not wearing proper winter clothes etc. He informs the nearby Police and the FBI agent Jane Banner visits the area to find out how the girl died. Although Jane Banner is a new FBI officer and does not have much experience, but she is intelligent and takes up the case diligently. Soon, she concludes that the girl was murdered. However, later medical examination suggests she died alone after sexual molestation.
Image Credit: wall.alphacoders.com
The case becomes a challenge for Jane Banner as her assumption was proved to be wrong and the Doctors said that Natalie Hanson died from the below zero cold air hitting and bursting her lungs. In order to find the clue, Jane Banner visits the nearby areas along with Corey Lambert and another Police Officer Ben Shoyo. During their search, they are attacked by some armed men who fired at them from a distance. However, they quickly overpower them by shooting most of them down and capture one attacker whose name was Chip Hanson, the brother of slain Natalie Hanson. From Chip, they come to know that Natalie had a new boyfriend whose name was Matt Rayburn and he worked as a security guard in a nearby oil drilling field. However, soon they find dead body of Matt Rayburn near a hill, therefore, complicating the case more and more. As they try to figure out the situation, they visit other security guards who behave suspiciously and when Jane Banner and Ben tried to get some information from them, they started to take their weapons out. The situation led to a shoot-out when Jane Banner knocked at the door of a trailer which was locked and all the security guards opened fire at the Police staff.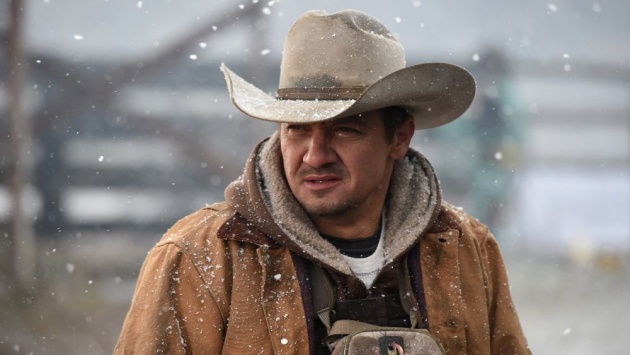 Image Credit: wall.alphacoders.com
The movies forwards to show what had happened to Natalie Hanson and her boyfriend Matt Rayburn. When Natalie Hanson came to the trailer of Matt and they were spending some time together, the colleagues of Matt came in a drunken state and started teasing Natalie and misbehaved with her. The situation led to a fight between Matt and his coworkers in which they overpowered Matt and Natalie. Next, they hit Natalie unconscious and took advantage of the situation by starting to rape her. As Matt continued resisting, they kept beating him and in the meantime Natalie woke up, she started to run away seeing the chance to do so as security guards were busy beating Matt. However, Natalie was not lucky enough and she died soon because of cold air. Now, as the security guards were firing at Jane Banner and Ben, they were shot and killed by Corey Lambert who was monitoring the situation from a mountain. As the security guard Pete starts to run away from the trailer, he is chased up by Corey Lambert and he hits Pete unconscious. When Pete regains consciousness, he is asked to run for his life just like Natalie did but Pete finds himself unable to run a long distance and dies as his lungs get below zero cold air and rupture as a result. Jane Banner is admitted into hospital a because she got injured in the process and Corey Lambert visits Natalie's parents to give them company after their daughter's loss.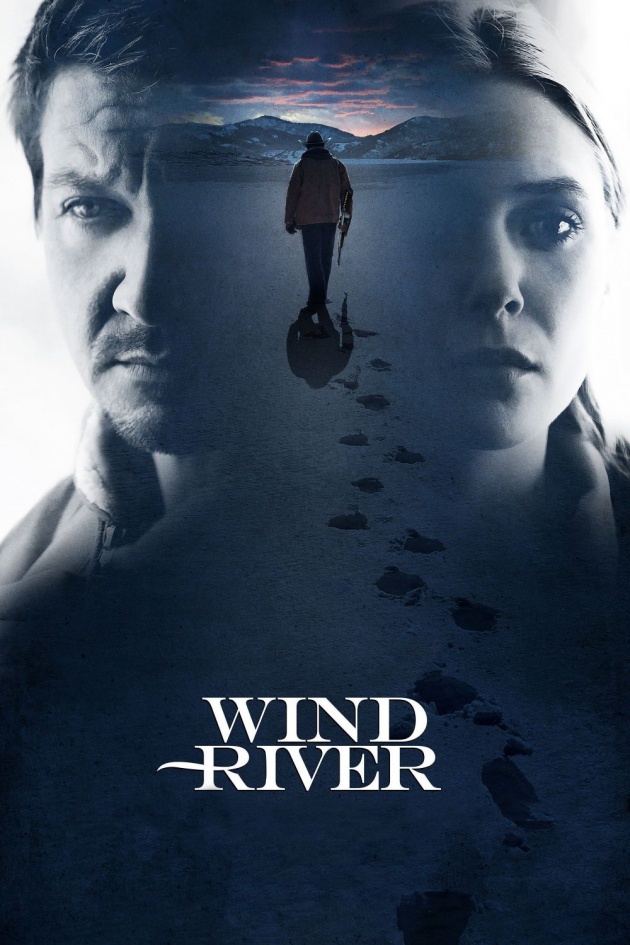 Image Credit: wall.alphacoders.com
✿ Here is Querlo Chat for you. Isn't it fun to chat with a Chatbot ?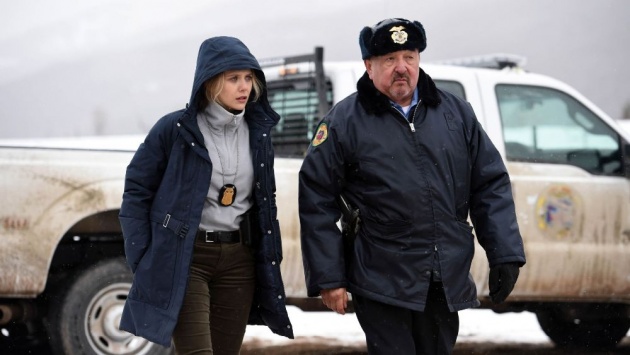 Image Credit: wallpapershome.com
Video Credit: joeytwiddle via Youtube.com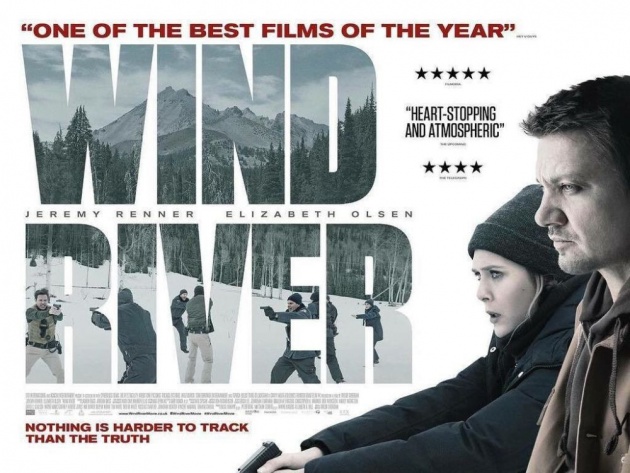 Image Credit: www.hometheaterforum.com
✿✸✔✤✪ - - - - - - - - - - - - - - - ✿✸✔✤✪ - - - - - - - - - - - - - - - ✿✸✔✤✪ - - - - - - - - - - - - - - ✿✸✔✤✪

Thanks for Reading. This Blog was written by Rafaquat Noman (a Resident of Saudi Arabia and a Traveler) for bitlanders.
✿✸✔✤✪ - - - - - - - - - - - - - - - ✿✸✔✤✪ - - - - - - - - - - - - - - - ✿✸✔✤✪ - - - - - - - - - - - - - - ✿✸✔✤✪