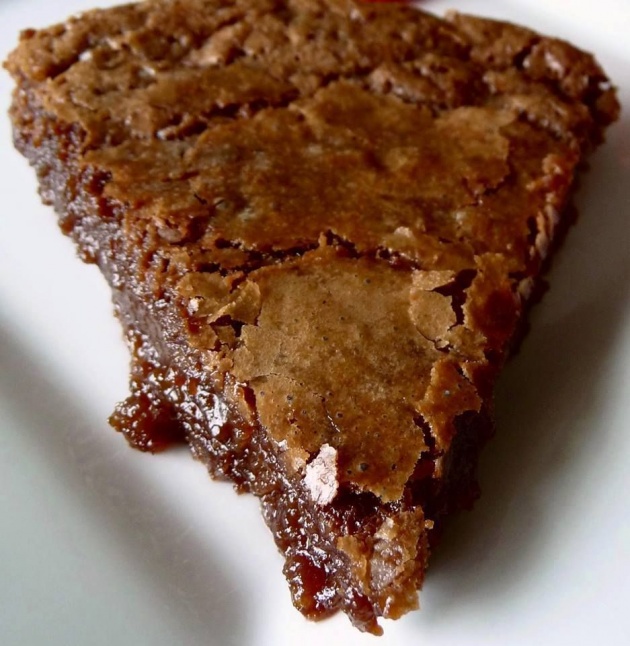 Ingredients
1 stick of softened butter- 1 cup of sugar- 2 eggs
1 teaspoon of vanilla- 3 tablespoons of cocoa powder
1 teaspoon of salt- 1/2 a cup of all purpose flour
Directions
1) Preheat oven to 350 degrees F
2) Grease 8 inch pie pan
3) Cream together with an electric mixer the butter and sugar till fluffy, takes about 3 minutes.
4) Add in ,blending well the vanilla and eggs.
5) Add cocoa powder, salt and flour. Combine well.
6) Pour into greased pie pan and bake for 30-35 minutes until center is set.
ENJOY!!!!!!!