Congratulations are in order for Roya Mahboob of the Afghan Citadel Software Company on the honor of her being named one of TIME Magazine's 100 most influential persons in the world, as a PIONEER! And congratulations also to Francesco Rulli the president of Film Annex and the whole team of Women's Annex, Film Annex and Target Thinking who contributed in the initiative for building schools in Afghanistan to support the education and exposure of young kids, mainly girls, to the internet and social media in Afghanistan and in the near future other surrounding countries! JOB VERY WELL DONE.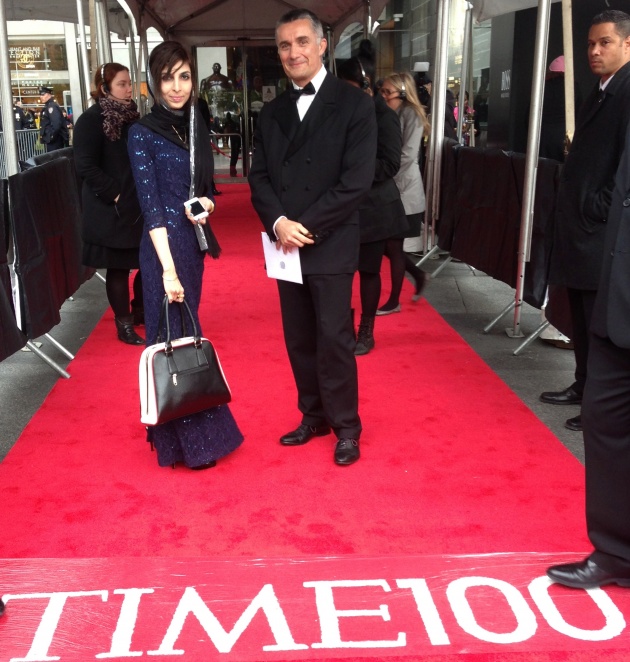 In a previous post I discussed long-tail keywords and there importance for everyone to focus on as part of their social media exposure and ability to be found on the internet. Roya and Francesco are prime expamples of how the use of long tail keywords is such an incredible and effective use of your time to be found by your peers in the niche market you would like to engage or the subject you are promoting.
Try this out, Google Building Schools in Afghanistan. The result shows Film Annex (ROYA) on the first page of Google Web search and every entry on Google video search: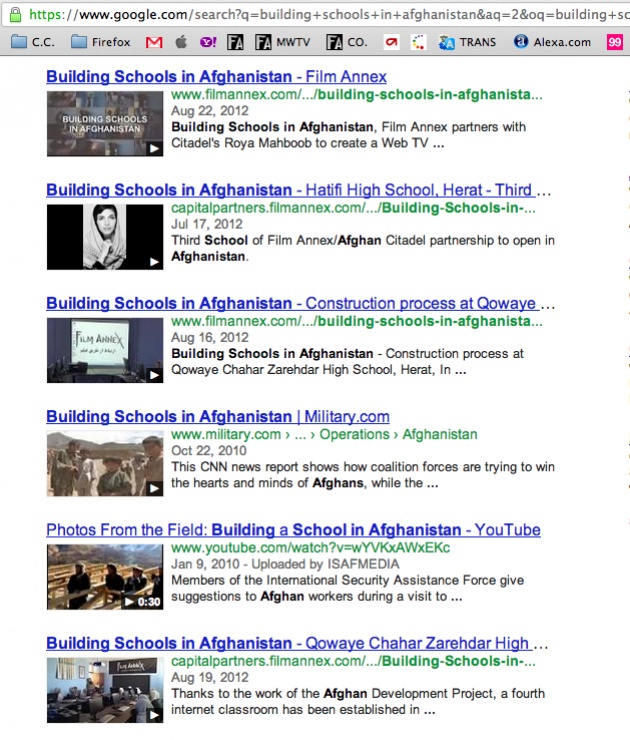 This takes a hell of a lot of work, patience, and of course great content. For a film distribution platform like Film Annex which allows for only professionally created content on its platform it is even more important to be associated with the best creators to produce this content, this includes our team of filmmakers and editors in New York City and our filmmaking partners in Afghanistan who have shot for NATO and other top news organizations. 
Now each and every movie (picture above) and blog that is associated to this initiative "Building Schools in Afghanistan" has this term in the title, as you can see. WHY? Long story short without getting into technicals, that's how Google finds you. And the only way for your target niche audience to find you on the internet through search is if Google can find you. You must use every tool at your disposal these days to be found in the digital space. So whatever that relevant set of keywords defines you, PUT IT IN THE TITLE for every platform you share your video content with. IT WORKS!
Here's another for instance which I keep my eye on, Fashion Photography New York City; please Google it and go to the video section. It's taken awhile but Models WebTV and Film Annex are owning this keyword. It is our real estate on the internet and will reach the audience who looks for this showing on page 1 amongst the "33,900,000" results according to Google. This is one example of many, but adding those keywords paid dividends in the last 3 months.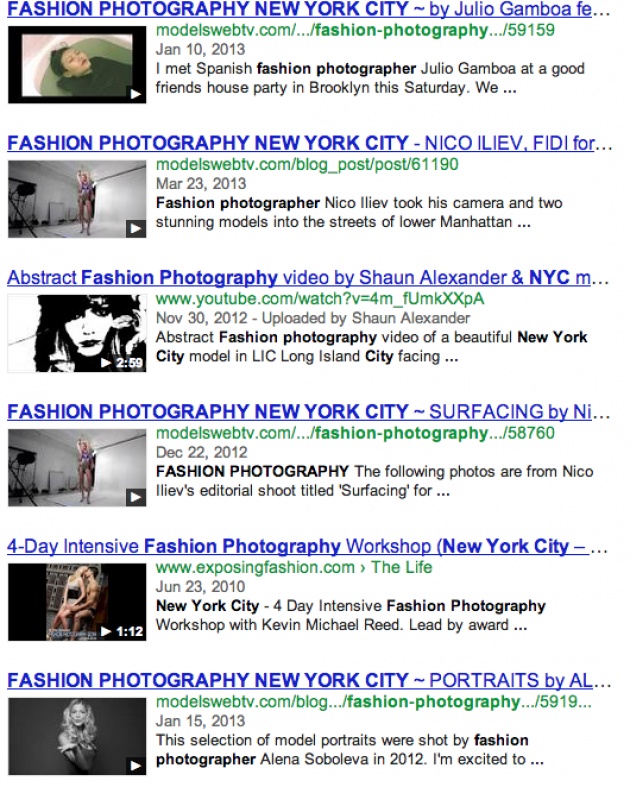 "BUILDING SCHOOLS IN AFGHANISTAN"