Recommendations from the internet as well as from a friend that I should check out Lignon Hills once I reach Legazpi and truthfully, I had added it to my husband and I's itinerary from our anniversary special travel last week. It was a Mayon Anniversary Special or shall I say Bicol since we have been to different areas of the said province. But anyways, this post is about Lignon Hills and how I ended up losing a few kilos from there.
Upon arriving at the Legazpi Airport, I didn't have an idea that the hill covering a part of the right side of the beautiful Mayon was actually the Lignon Hill. It was the only hill standing next to Mayon from Legazpi and although that was a fact, I and my husband were not aware that it was it that I had listed in our itinerary sitting in my Google Drive Spreadsheet. We were in for a surprise when we went there in our first day during our 8th Anniversary Travel Special. If you are a follower of my blogs, you'll know that last year, my husband and I traveled to El Nido, Palawan for our 7th Anniversary. That's August which is actually our anniversary month but we have to celebrate it earlier this time since it was the only available airline seat sale that we have found from Cebu Pacific (speaking about being "budgetarian" travelers).
From the airport, we ran directly into the Tourism office with whom provided us with two helpful maps. These maps were a bit older since they ran out of stocks for the new map. I bet there are lots of tourists coming and going out of the city so they have to produce more Maps for that matter.
After getting the specific maps and having a quick look on it, we realized we are hungry so we took a tricycle and asked the driver to take us to the nearest restaurant. Gladly, he brought us to a "Turo-turo" restaurant. Turo-turo literally means point point. You'll have to point which food you'd want to have and the attending person will serve it for your. That was our first try of their local Bicol express too!
Burp! As soon as we had satisfied our hunger, we took another tricycle which took us to our hostel, the Mayon Backpacker's Hostel. It's a fifteen minute ride from where we had our lunch and I have pretty much realized how calm this city is.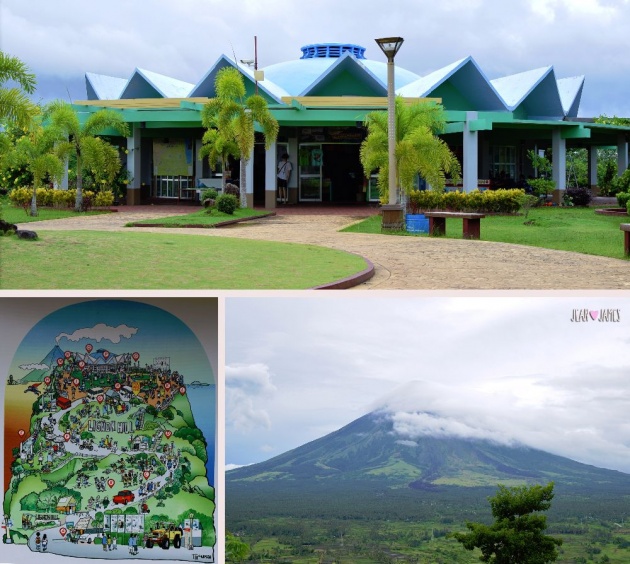 We got our fan room which I will be sharing to you my own review as well on this blog below:
Prepared with all stuffs in our dry bag, the trusty dry bag had been a great help since we saw the skies was gloomy and we don't want to get our cameras wet. After which we went on a walk towards the main highway. The locals are all helpful as they guided us on what specific jeepney will take us to Lignon Hill.
It was a mystery for me why the locals there would be telling us that Lignon Hills is far from Albay and when we look at Google Maps, it is just 15 minutes away from our hostel. We still believed in them though and while we were on the way, inside the jeepney, both my husband and I had been surprised that there isn't any traffic in the area. I am pretty sure that this is a city but the traffic flow is very smooth! And indeed we had reached the base of Lignon Hills in just less than 15 minutes! That isn't a long travel though considering that in Cebu, traffic is becoming a problem. I guess the locals here are not used to the traffic so a fifteen minute travel is already far for them. I definitely understand them and I envy them for that! I wish I would have the same perspective.
I. Start of the hike
A tennis court on our left and a huge imprint saying To Lignon Hill which confirms we are at the right spot. Passed a building which for me looked like a Barangay Police Station or something like that. There were flags displayed too!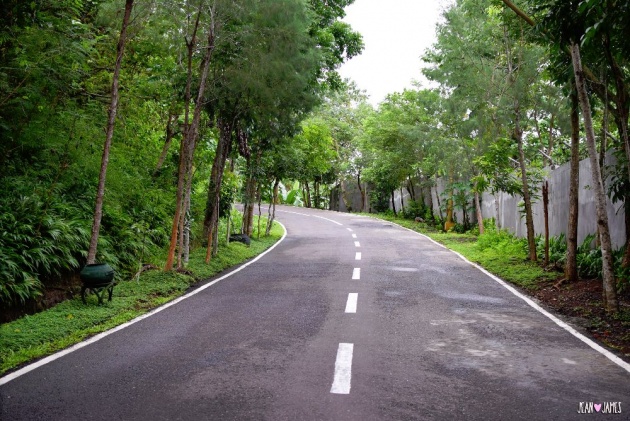 The silence was deafening, hubby and I looked at each other and we both know what's in our mind.
"Where are all the people go?"
That's right, there were no people around, no motorbikes or locally called "habal-habal" which can possibly take us to the top. No tricycles, no vehicles, nothing at all so that just means, we have to walk to the top. I personally accepted the challenge which I later on had regretted but then we got no other choice since there was no one there.
Obviously, this is a steep road, we felt like there's a need to bring water along. We passed by Charmaine's Eatery and bought bottled water. Then just a few meters away on a curved road, we found a stall with young coconuts! I grasp! Oh Buko! So you know what happened afterwards, yes we bought another refreshment!
II. Entrance Fees
Then just a few steps away is the entrance of Lignon Hill. Yellow bell flowers if that's how it is called but that's the easiest name I can think of these pretty yellow flowers had surrounded the area. At the left part is another path which takes the passersby to a government office. We didn't bother checking that out.
Php 20 was the amount to be paid per person. Still, we thought this is a very calm and silent area. No signs of tourists yet. But after I paid our dues, there were a few heads of young people who had passed by so I assured myself there are people in the area, perhaps they are enjoying themselves at the top.
Hubby and I started becoming busy taking photos of the area.
III. Flowers and Nature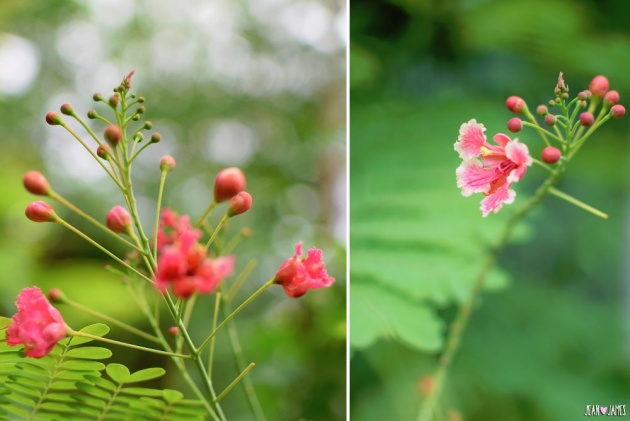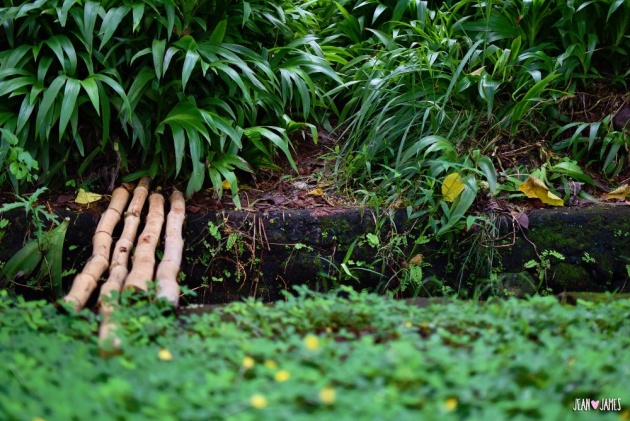 If you are one of my followers, you would know that my husband and I are fans of nature, we love to take photos of flowers, trees, mountains, seas, oceans. We love taking photos of them that we tend to forget taking a photo of us together. I have always reminded my husband that we should take a photo of us together or else these all didn't happen. He protests on that but always gives in and takes a photo of us together anyway. There were different flowers and plants scattered all over the place while on our way to the top.
I am sharing these photos we have taken during the hike. It was also one of the reasons why it took us more than an hour going to the top. It also helped us rest since the path was really steep and we need to rest every now and then so we can still have energy upon reaching there.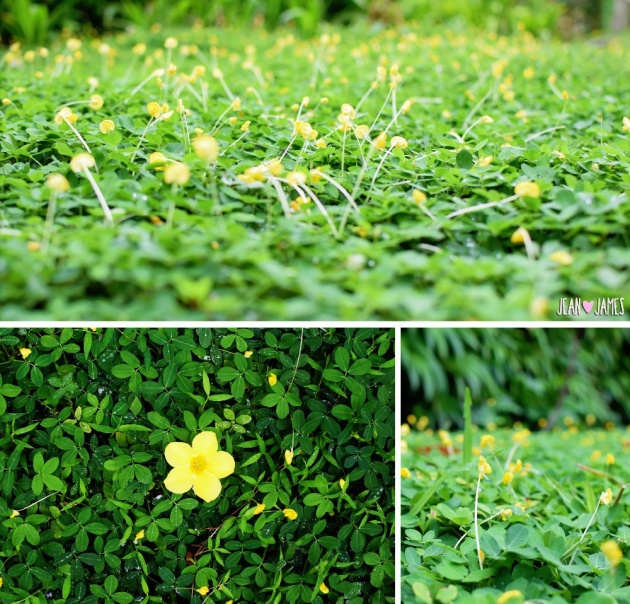 IV.Thoughts of Giving Up
As you can see, the path is super steep and it was not easy to do so especially that we were not really ready for this. I had assumed that this was an easy walk at the park that we can hold hands and you know what lovers and partners usually do while together in places like this. But it was a different story and I couldn't help but thought that I should just turn back and go back to the base.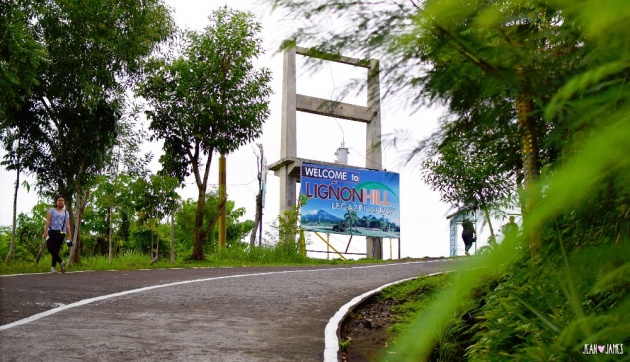 That thought occurred after thirty minutes of walking, resting and taking photos and even after that, we still couldn't see any glimpse of which that states the Mayon is there. But thankfully, my husband had been reminding me that this is what we really wanted that we have to go climb it and overcome these thoughts of giving up and pursue Lignon Hill.
A lot of times, I had also prayed that someone, something will come and offer us a ride. However, a lot of vehicles passed by and no one offered us a ride at all. It was really sad. But then I told myself that I should be strong and just continue.
And I did. Thankfully!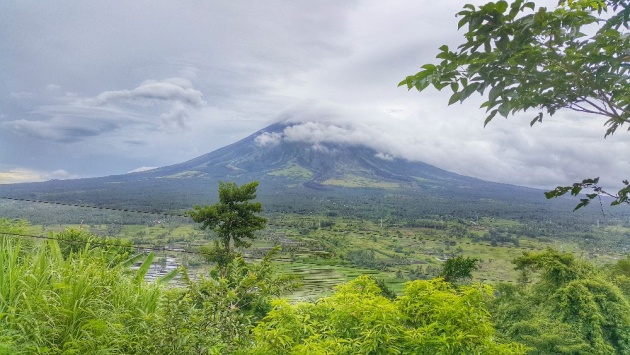 V. Lovers Park
Now, the interesting about this hike was that oftentimes, we were able to spot youngsters having a romantic moment together. Let me give you some of the scenarios and the spots where there were love birds:
At the mini bridge.
Girl sits on the cemented mini bridge while boy was standing up facing the girl and was smiling at her. Girl looks down with a smile on her face, obviously this boy was telling her something. She looked up and smiled even more!
That scene was like those moments in Korean Dramas.
At the Flowery Path.
A certain curved area has pretty pink Sakura-like flowers and we spotted another pair, a girl and a boy. Girl was holding the flower very close to her while boy was holding on a camera phone, pointing the camera lens to the girl while girl gave her best smile for that selfie moment.
After the shot, the girl exclaimed if the photo ended up good. Boy smiled while placing his arms around girl and both of them looked at the photo.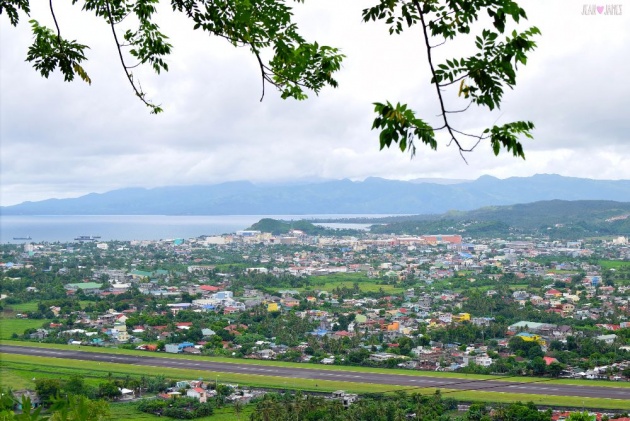 At the Hill.
This was the most romantic one. Before reaching the signage which has Welcome to Lignon Hill, hubby and I excitedly jumped into a spot facing the Legazpi City overview when we got two surprises!
On our right, a girl and a boy sitting under a tree. Boy holds girl's hands while his left arm wrapped around her waist. Their heads were closed to each other, looked like they had just shared a sweet kiss!
I didn't make it obvious but I have seen it.
VI. Timelapse at Lignon Hill
It was amazing finally reaching the top. My shirt drenched with sweat and a few drops of rain helped it become more wet. It could have been a perfect day but Mayon Volcano was not showing up as clouds formed on top of it. Even worse happened, it rained but it didn't stop me from taking a time lapse which I had waited for an hour to finish.
That hour wait was only good for two minutes of timelapse video. I wished Mayon was more graceful at that time to show me its perfect cone but it was alright. As per the locals, it needs a beautiful, sunny cloudless day for Mayon to show up. I definitely understand that.
Check out my time lapse video below:
VII. Top Activities Offered at Lignon Hill
Hiking, jogging and running around are not the only thing that should be done in Lignon Hill. There are more activities that one can do on a fine day at the hill. It has been known as the best spot to have a view of the beautiful, perfect cone Mount Mayon and it is also best to enjoy these activities below:
Paintball
Japanese Tunnel
Kapit 2Ko
Hanging Bridge
Rapelling
Zipline Basic
Zipline Superman
Minigolf
Open Gallery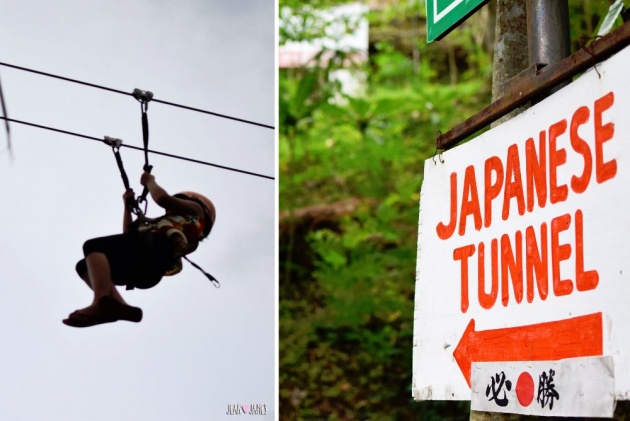 Aside from that there are also places where one can enjoy refreshments and ice candies too! Then there's also a souvenir shop where hubby and I bought our couple shirts which states:
"I came from Bicol. I am hot."
This is because Bicol which is Albay's province is very known for spicy foods like their Spicy Bicol Express. It was one of the things I treasure from Albay. Love the design and the thought out of it.
VIII. Courage of going down
Now just when I thought climbing up was hard, I didn't realize that it was harder going down because of the gravity force and I was only on my slippers.
I felt cramps for I don't know how many times and I had been sweating all over the place. Hubby was wearing his shoes and didn't have any problems with walking up or down. I regret really wearing that slippers.
Although the hike was not a joke, it was still fun looking for short cut routes. Hubby and I still had quality time over there. But if given a chance to go back to Lignon Hill, I would not choose the path we opted that day. I will ensure that we will have a vehicle with us.
All iz well!
Hope you had enjoyed this blog entry! Till next time! For now, check out my other blogs about our Albay Anniversary Special:
xoxo,