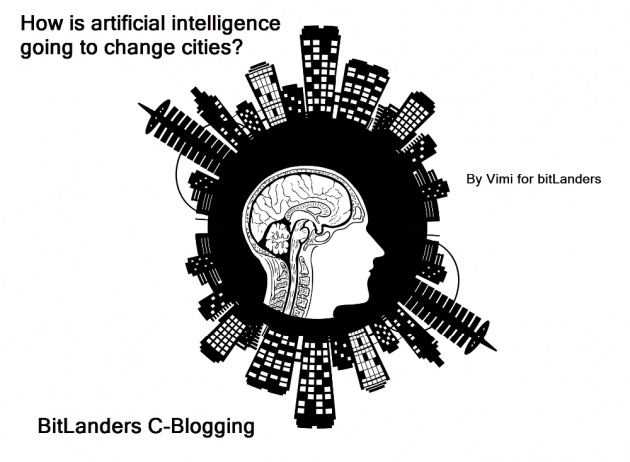 Image credit: Tumisu via Pixabay, changed by Vimi
My new C-Blog is entitled "How is artificial intelligence going to change cities?" It is a part of my contribution to "bitLanders C-Blogging," a project inspired by artificial intelligence.
My previous works are: "How are artificial intelligence, machine learning, and deep learning connected?" "BitLanders C-Blogging: Artificial intelligence and our future," and "Bitlanders C-Blogging: Artificial intelligence and entertainment."
Artificial intelligence is a great mankind's invention. It is able to change our life aims, a perspective of the way we see this world, and even free us from routine jobs for food. With artificial intelligence, new opportunities open up, our life becomes more diverse and easier, and we can enjoy its quality.
Indeed, experts claim that AI is still in its infancy, but what can we expect pretty soon? I have researched the way artificial intelligence will change our lives transforming cities for the better. You may find some curious facts I have selected for this C-Blog in my Querlo chat below.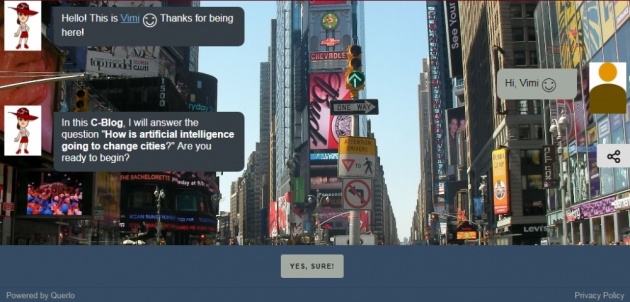 Image credit: Screenshot of Querlo chat
Reading C-Blogs for "bitLanders C-Blogging" prepares me for the upcoming world's changes. I am proud to participate in this project that enlightens people and helps them be ready for future changes that will become possible with AI. If you also want to create a C-Blog, read the guidelines and check querlo.com.
Thanks for reading!