Before we see Shah Rukh Khan in the Mahira-starrer Raees, we will see him play his own ardent admirer in Fan.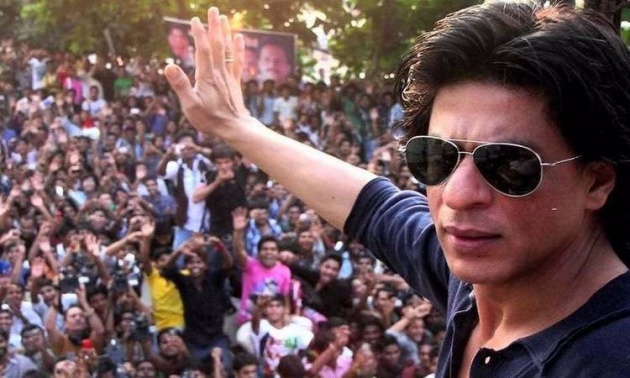 He talked about the peculiar experience at a recent promotional event, reports Indian Express.
"I won't say it's easy, but yes, being a superstar everyday does take you away from the real world for a long time," SRK said. The actor, who admits to having personally been a fan of Amitabh Bachchan, along with athletes like Milkha Singh, Sunil Gavaskar and Bruce Jenner (now Cathlyn Jenner), says he didn't draw too much from his own experience of admiring superstars.
"I would just like to thank Maneesh and his whole team. They had this wonderful understanding of what Gaurav is going to be. Fifty per cent of what you see Gaurav is a physical transformation by the VFX that has been done. And it is possible to say that 100 per cent of what Gaurav is, is Maneesh's vision. I don't think I have done 100 per cent of what Maneesh might had wanted because he was very clear about it so I think I may have got a lot of it right, I may still have fallen short."
"I can take credit for a lot of characters I have played until now, but I know this for a fact if there was no guidance from Maneesh in this film, I would not have been able to do it," he added.
SRK also talked about how Gaurav in Fan has been a wish fulfillment role:
"When I went to Mumbai from Delhi, I always felt that I should play some 'Dilli ka launda' (Delhi boy) in my film, but I didn't get the opportunity to show my 'Dillipan' and over the years I have seen many actors play that role. I used to be envious of them that I never got that offer. With this film Maneesh got me a lot of things to do. First of all, that he gave me a character of a Delhi boy. The irony is that after staying in Mumbai for 25 years I forgot the dialect of Delhi. So it took time for me to get that dialect."
Directed by Maneesh Sharma, also starring newcomer Waluscha De Sousa,Fan will hit screens on April 15.