Today I was asked "how someone like you got hooked on Afghanistan?!" It's a great question and it has several ways to be explained.
Technically, I was introduced to Afghanistan by NATO TV. In 2011, I was approached by NATO TV and asked if I was interested in distributing their content on the Film Annex network. NATO was looking to promote its peace keeping efforts including in Afghanistan. One of the videos was "A Business woman in Herat." It was my introduction to Roya Mahboob. I decided to contact her and see what we could do together. One month later, we built the first classroom in Afghanistan and connected 4,000 students to the World Wide Web!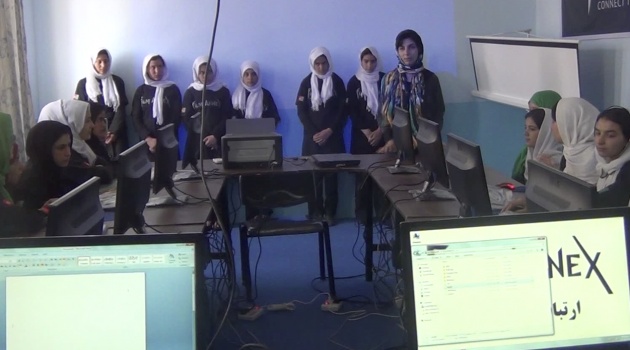 Six months later, we built 6 Internet classrooms, introduced over 20,000 female students to the World Wide Web, developed the third generation of the Examer Educational Software, established CITADEL of New York, acquired equity in the Esteqlal football team and generated revenues with online advertising through 33 international ad-networks. All of this was made thanks to Roya Mahboob, a 25-year-old woman from Afghanistan and a team of young software developers.
In the last few months, I learn a lot. I met very interesting people working in the USA, Europe and Afghanistan, people of all backgrounds with different agendas but a common goal, empowering Afghanistan girls and boys, women and men, with the latest technology so they emancipate from decades of wars and misfortune.
I was born in Florence, Italy, one of the most beautiful cities in the world. I was lucky to have a great family and role models. My father, a textile agent, was my inspiration to start my fashion agency in Los Angeles at the young age of 21 years old. My mother Giovanna and my grandmother Stamura were always a strong part of my upbringing. My grandmother's stories of WWII shaped my understanding about war and how evil it is. My grandmother Stamura described on several occasions when she had to walk in the streets of Florence stepping over dead bodies of soldiers and partisans, or snipers from both sides. They changed home 9 times because of the constant bombing. I heard similar stories from my Afghan partners.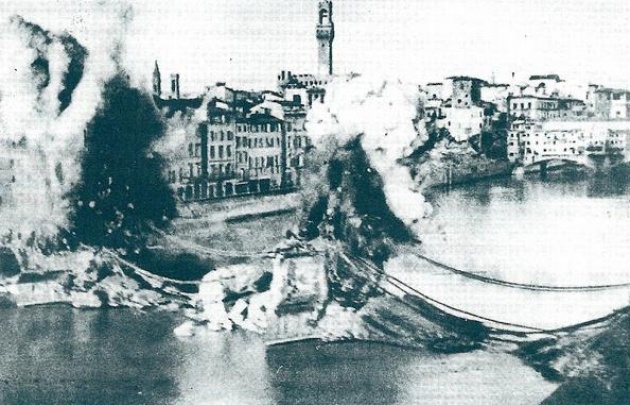 My father, Roberto, is a strong 73-year-old man, black belt in Judo and my mentor in this sport. He trains three times a week and is strong as an ox. I have practiced and competed in Judo for the last 29 years and I am a 4th degree black belt. My style of fighting on the mat reflects my attitude in business. I see things in increments of 5 minutes, as 5 minutes is the time to declare a winner or a looser in a Judo match. I like to face challenges on my own and pay the consequences of the defeat or savor the taste of victory when it's achieved. Judo builds stamina, a capacity to focus and determines strategies to submit the opponent with a throw, immobilization, chock or arm-bar.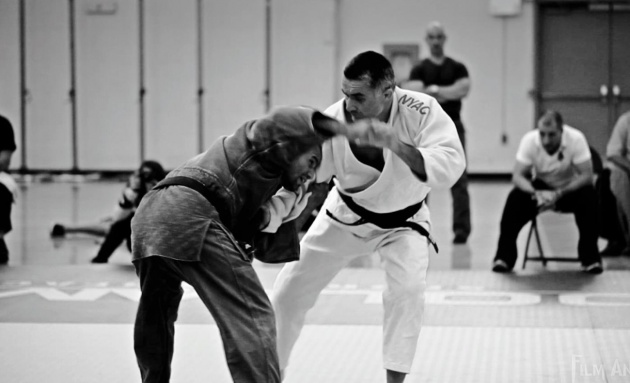 When you are a fighter, you learn how to avoid unnecessary fights, but when you are forced into it, you know that you must move fast. When out-numbered, you target the leader of the pack, the stronger and take him out to prove supremacy to the others. Afghanistan's education for girls and the emancipation of women is the big issue and I am facing it as I would face a real fight.
Film Annex reaches over 50 million viewers per month, has 300,000 registered users, 40,000 professional filmmakers, and over 35,000 professional films and videos. Film Annex ranks on the top 25 sites in the USA.
Power comes with responsibility. Afghanistan is a country with great history and great struggles. It's a country abandoned to itself and forgotten till 9/11 happened. With it were forgotten millions of women. The challenge seemed overwhelming, but in the last 10 years, organizations like USAid have done great things. It was time for people like me to step in and participate in this process, bring private enterprises and private investments, create a real business model and make sure the country moves forward.
I didn't get involved in Afghanistan with the intention to teach but to learn. With my Florentine background, I can teach about good Italian food, fashion and suggest a few good neo-realistic movies with Vittorio Gasman. And I could teach some Judo... I entered Afghanistan with the intention to learn and do what I do best, get the attention of a lot of people, monetize their attention, and fight in behalf of the women that want and deserve an education and opportunity to succeed. This fight turned into a great business model and now we produce and monetize substantial media from Afghanistan. We are also expanding to other countries in Central and South Asia. My business card says only one thing : "Building Schools in Afghanistan".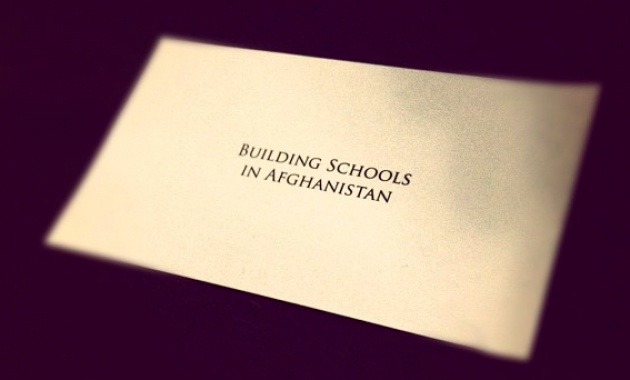 Just like one video from NATO changed my life, lots of videos can change many people's lives.