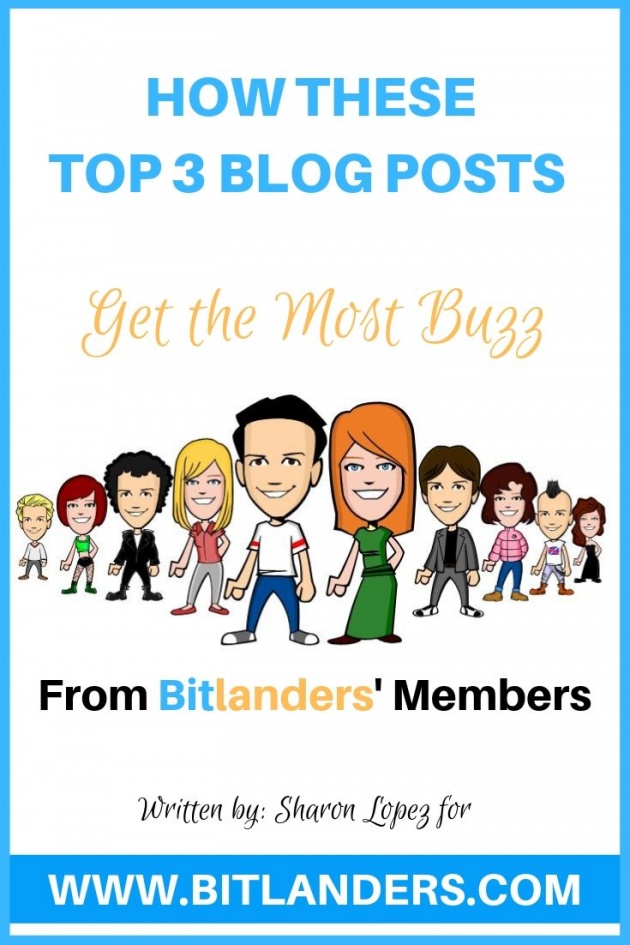 Image Credits: Sharon Lopez via Bitlanders
Being an active Bitlanders member for over a year, I recently discovered that there are members who are buzzing posts which I submitted more than a year ago. I didn't notice this before but as the months passed, I began wondering why these posts are oftentimes included in the notifications. My heart would jump with joy every time I received these notifications.
I recently discovered that most of these individuals are new members who just came into the site. Some of them would also leave a comment. It's a great joy to know that my blog posts can provide help, especially to new members.
Here is a sample of a notification received from new members of the site. For those who haven't discovered it yet, Notification is represented by the BELL icon between the Homepage icon and the Trophy on the top of the monitor for laptop users. While for mobile users, you can find it below the screen to the left of the gear button.

Image Credits: Sharon Lopez via Bitlanders
WHAT HAPPENS WHEN MEMBERS BUZZ OUR CONTENTS?
We might be wondering how receiving buzz from other members could help us. Here is the thing, buzz given by other members has a great contribution in increasing our overall Base Buzz Score which could eventually mean an increase in earnings.
But not all buzz given by members can have an impact on other members.
Remember: Only those buzz given to contents with a rate of at least 2 stars are will count in the Buzz Score. Read more from the Frequently Asked Questions.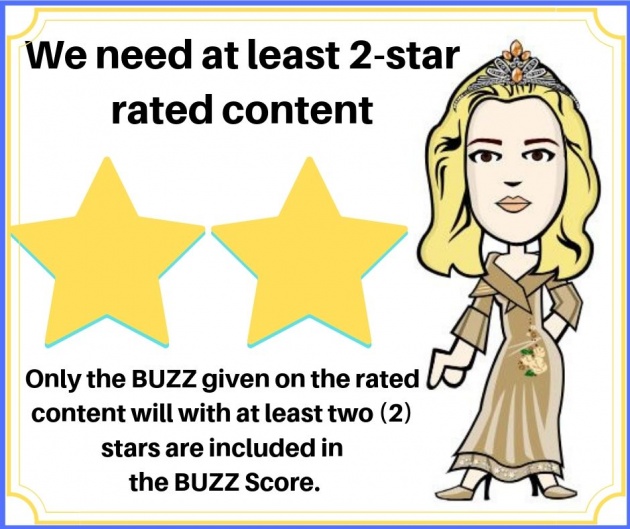 Image Credits: Sharon Lopez via Bitlanders
To give you a more comprehensive explanation of how the Buzz system works, please watch this video:
Video Credits: FanBox Vietnam via YouTube
MY BLOG POSTS WITH THE MOST BUZZ FROM OTHER MEMBERS
I have written around 263 blog posts within my more than a year of continuously being active with Bitlanders. This may not be an ideal number because I can only submit 2 to 3 blog posts in a week due to my day job. I write on a variety of topics, such as business, blogging, how to make money, careers and of course about Bitlanders. I also write about movie reviews and some posts featuring restaurants in our place. Among the 263 blog posts that I wrote, I found these three blog posts to have received the most buzz from other members of the site.
3RD PLACE - BITLANDERS: UNDERSTANDING THE BUZZ AND THE REWARDS SYSTEM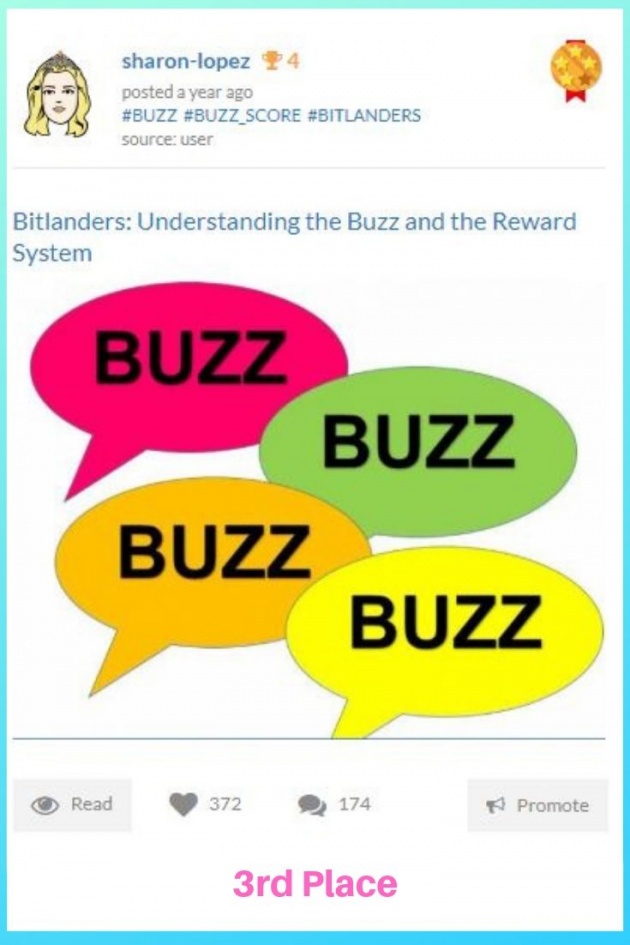 Image Credits: Sharon Lopez via Bitlanders
I wrote and submitted this blog post on October 03, 2017. To date, the blog post received 365 buzzes and 173 comments from other members of the site. For the information of everyone, Buzzing and commenting are exclusive to the members of Bitlanders. Meaning, non-members cannot buzz and comment on the blog posts.
In this post, I explained comprehensively the different ways by which we can increase our Buzz Score. I am aware that most new members have a hard time figuring out how to increase their earning on the site. So members who can read this blog post, are given ideas on how they can increase their Buzz Scores and rewards.
If you missed this post, you can visit it from HERE.
2ND PLACE - HOW TO USE BITLANDERS EFFECTIVELY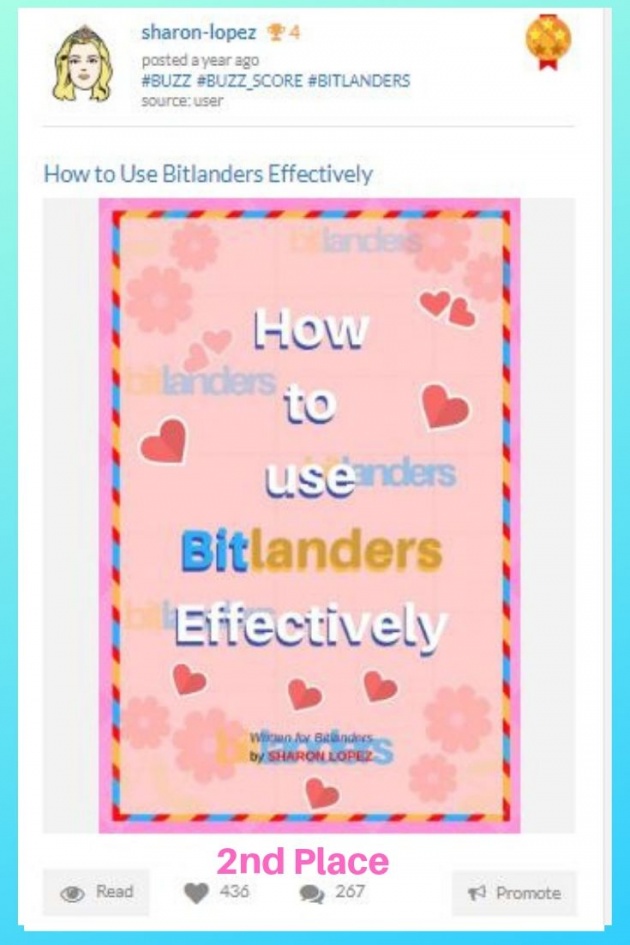 Image Credits: Sharon Lopez via Bitlanders
Posted on February 06, 2018. Has 436 buzzes and 267 comments. I wrote this post with my referrals on my mind. Because of my success with Bitlanders, many individuals were enticed to join the site. But as fast as joining is the quitting because they could not comprehend how the site works.
If you would notice, this post only got 3 stars. But for me, this is one of my best contents. I spent time creating the graphics which I used for this post. But reading the post for the nth time, I am contemplating writing an updated post. There were some areas that need updating. Probably, using the c-blog to bring awareness to new members in an interactive manner. You can view the blog post HERE.
and now... DRUM ROLL!
1ST PLACE - HOW TO WRITE A BLOG POST IN BITLANDERS - Beginner's Guide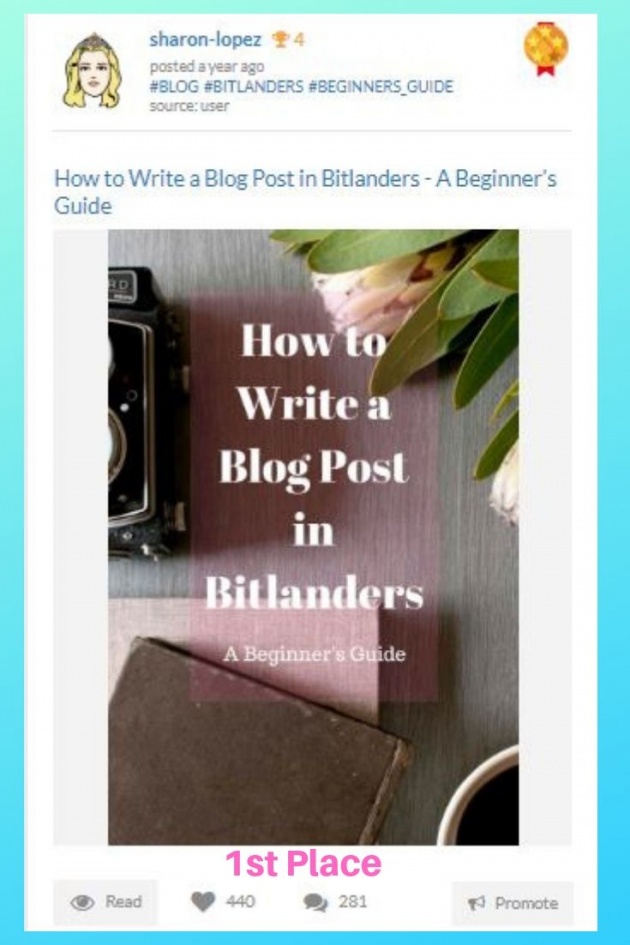 Image Credits: Sharon Lopez via Bitlanders
Posted on October 30, 2017. Has 440 Buzzes from other members and 281 comments. This post is a comprehensive guide for writing a blog post in Bitlanders which I wrote after receiving several private messages requesting some guide on writing a blog post.
In this post, I gave a detailed process on writing a blog post with pictures to make it easier for new members to follow. I believe new members appreciate having this kind of posts based on the feedback I received through comments.
In case you missed this post, you can find it HERE.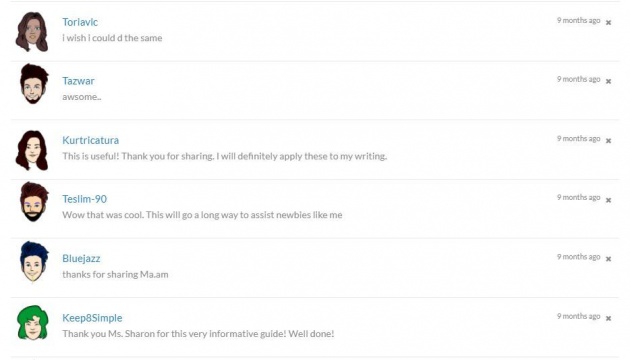 Image Credits: Sharon Lopez via Bitlanders
MY OTHER BLOG POSTS THAT YOU SHOULD READ
While the 3 blog posts presented above became the most read and buzzed posts, I should say that I have other blog posts that you may not have been seen which I believe to be equally helpful as my most read blog posts.
Here they are: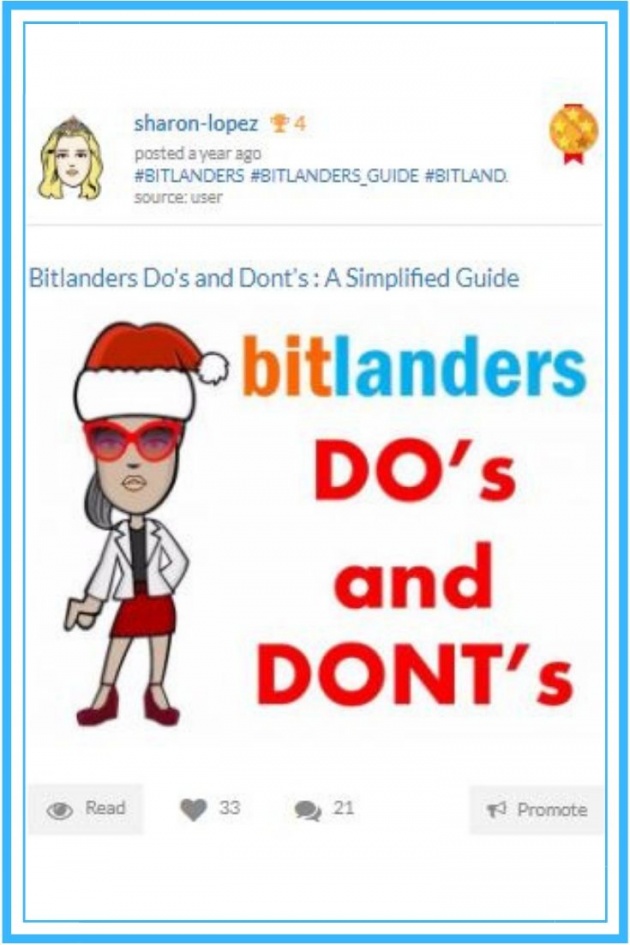 Image Credits: Sharon Lopez via Bitlanders
When joining a certain site, it is imperative that we abide by the rules set forth by the site. This blog post contains the necessary information to make our activities with Bitlanders smooth and free from issues arising from not following the rules. We as members should know the rules. As the popular saying goes, "Ignorance excuses no one."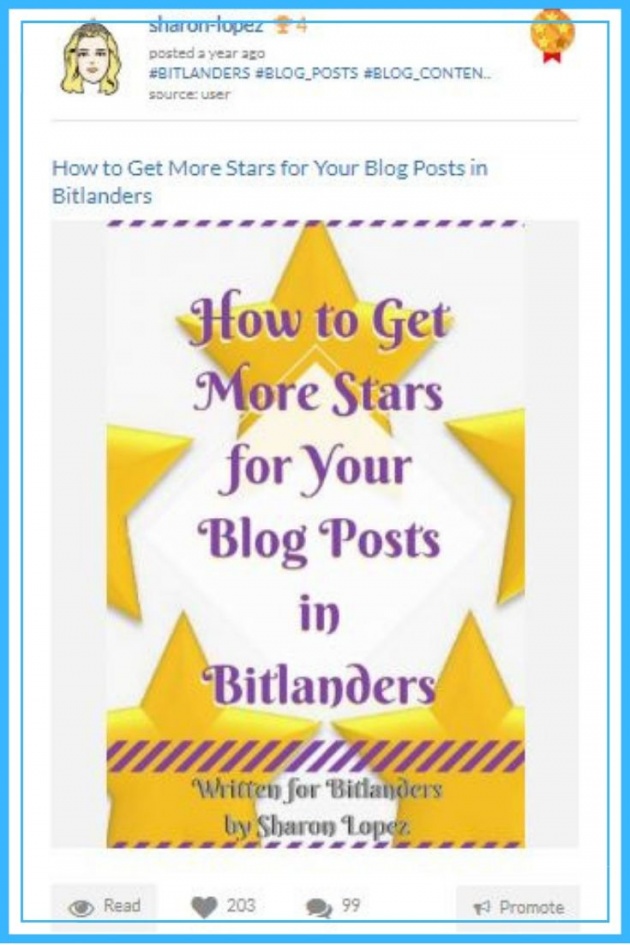 Image Credits: Sharon Lopez via Bitlanders
This blog post will help you achieve a high rating with your submitted blog posts. Getting 4 to 5 Stars would be a great achievement. We all aim for high scores because we know that getting such could mean more Buzz points and more gems.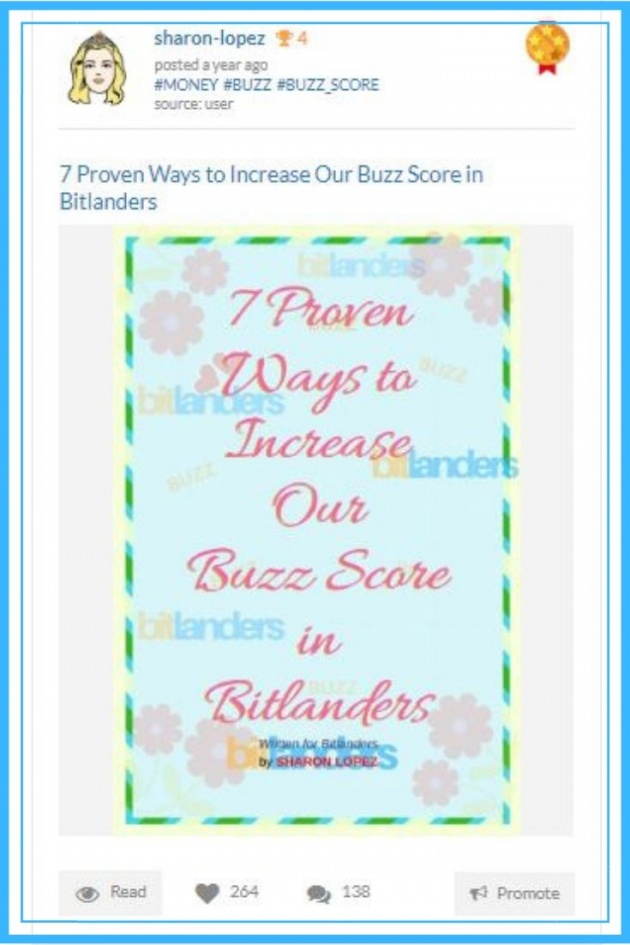 Image Credits: Sharon Lopez via Bitlanders
In order to earn more, we need to have high Buzz Score for this is the basis of our daily rewards. Included in this post are tips on how we can increase our Buzz points. We should remember that Buzz points can be gained in different ways. You should not let a second pass without reading this post.
Here is another video on an Interview with bitLanders Founder: Francesco Rulli that we have to watch.
Video Credits: Bitsonline via YouTube
I hope you get some tips and ideas from reading the above blog posts. Thank you for dropping by and reading my post.
DISCLAIMER: The views and opinions expressed in this blog post are that of the author and does not in any way represent the agency or department she currently belongs.
ADDITIONAL NOTE: The sites mentioned in this post are for information purposes only and links are provided for easy access. The author does not receive any remuneration from the said companies or sites.
-oOo-
Written for Bitlanders
by ♥Sharon Lopez
Date: March 17, 2019
Connect with me!
♥ IDEAL CAREER IDEAS ♥ FACEBOOK ♥TWITTER ♥ PINTEREST ♥ LINKEDIN ♥