Hello dear friends,
I'm going to write a blog on bitlanders, which will be beneficial for those friends who are trying to earn on bitlanders. My blog is especially for Pakistani friends who are joining bitlanders these days for earnings purpose.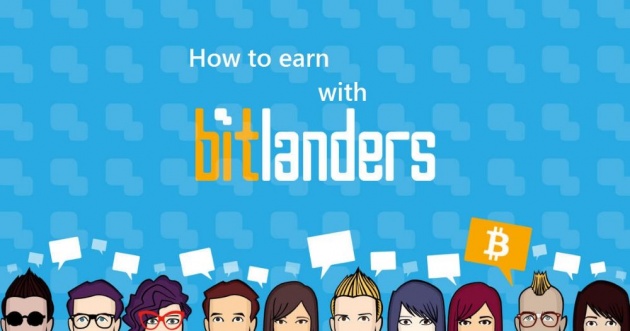 Image credits: Bitlanders (edited by myself)
In my today's blog, I would like to tell them the real method of earning and will also explain how to verify your account in order to gain payments from bitlanders.
So friends, before I continue I would like to tell you the main theory of bitlanders.
What is bitlanders and how it pays us?
Bitlanders is a great earning platform where you can earn by writing simple but authentic blogs to earn real money. You are rewarded by your quality blogs and articles. Bitlanders is a social media site which is most like facebook. The difference is that on Facebook you are just commenting and posting pictures, videos and status update, while on bitlanders not only these, additionally, you are also writing blogs. Bitlanders has a monitoring system which daily counts your score and earnings depending on your work. You can earn only by submitting blogs to the editorial team for review. After the successful review, you may get bonus score and rewards depending on your content.

image credits: Bitlanders.com
How to write and submit blogs?
Image Credits: www.promotionalandprintservices.com
It is a very simple method. You just have to care some things in it. You can write and submit blogs of your own on bitlanders but remember some points which are mentioned below.
Qualities and precautions of a blog:
Your blog must be original.

Your blog should contain at least 1000 words.

Your blog must be in proper English.

Your blog must contain proper images and videos.

You must add credits to the original owner of image or video.

You must add proper tags to the blog.

You must use good quality English in blogs.

Now I will mention a little procedure for writing a blog on bitlanders.
image credits: crenshawcomm.com
You can write a blog on bitlanders through any word processing software or use bitlanders blog writing tool.
In bitlanders, click on plus button and then click on "write a blog".
You can make changes in it; paragraphs can be bold and italic using this method.
Providing the links:
image credits: pacso.org.uk
Providing the proper links to the main words or headings make it easier for understanding the real meaning of blog, you can add links by clicking right mouse button on the specific word. Then enter URL and title. The word which has a link will be shown in blue color. Link can help other people in understanding more about your topic. Link can be taken from Wikipedia site.
Adding pictures to a blog:
image credits: colorlib.com
You can add ten good quality pictures on the blog. Always choose high-resolution pictures because it will be clearer in the blogs. After adding the picture, don't forget to enter proper credits. You may add pictures from Google images. Then open it in the new tab and enter proper URL in credits. Pictures will help you in understanding the main words of the blog. As said by someone that a picture consists of hundred words.
Adding Videos in blogs:
Image Credits: www.textalibrarian.com
You can add two videos in your blog. Videos can be added from another source such as YouTube or from your bitlanders videos gallery. The video helps in understanding the main theory of blog. Video must also contain proper credits. The video should be a high resolution. It will help you a lot.
Formatting of the blog:
Blog formation is also a compulsory step which leads to a high score. The blog should be written in paragraphs with proper headings, Bold the main words and sentences, underline them where necessary and italic them where needed. Always choose a good formatting for your blog post. Make proper headings. Add pictures and videos where needed. Good formatting will give you a high score.
Tags in the blogs: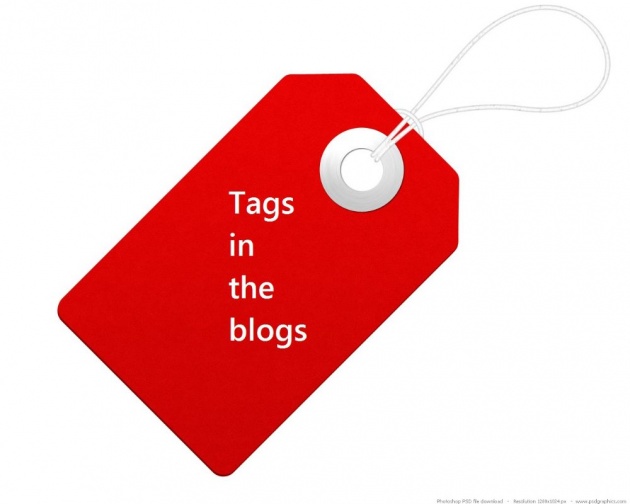 Image Credits: www.psdgraphics.com (edited by myself)
Adding proper tags in the blogs will help you a lot in understanding the blog. Additionally, tags will be used to search your blog on bitlanders. Add tags which are relevant to your topic. Don't add those words which are not used in the blog. You can add ten tags in a blog.
Blog submission:
Image Credits: https://www.emodnet-ingestion.eu
After reading, understanding the above-mentioned things, you can submit your blog to the bitlanders for review. It may take up to one week in getting reviewed. After the successful review, bitlanders team will initiate some comments about your blog. These comments will tell you about your blog.
Here is a video added for your convenience about these comments. These comments will be same like it.
Video is mine (Created by myself)
So, friends, this is the procedure of adding a blog in bitlanders.
How to get a high score on bitlanders after adding blogs?
Image Credits: www.marketintelligencecenter.com
It is not over. You have to work more to get rewarded on bitlanders. After the successful review, your blog may be promoted on the timeline of other users depending on the quality of your post. If you want to get more score then you have to use the following method. Your blog will get other users comments and opinions only when you constantly check their rated content. Read their stories and comment on them. Post microblogs and check other users' microblogs and blog posts. Don't ask them to check your blogs or don't say them to buzz your posts.
If your posts are good and understandable then your posts will be liked by other users same as on Facebook. On Facebook, if you post a good picture then many people like it even some are not on your friend's list.
Bitlanders is a very good and reliable platform for earning real money. There are no bounds of earnings on bitlanders. You just have to work sincerely and honestly. If you work with effort and honesty then you can earn here real money.
Here is another video which will help you how to collect bit-miles on bitlanders.
Video credits: YouTube via Asad Munib
I'm making the end of my blog with these words that earning cash over the internet is neither so easy nor so hard. It is same like working in your real life; you have to work with devotion.
Hope friends you will learn from my blog and in future, I will try to write more blogs. I will also explain how to submit your documents for account verification.
Thanks
Seemab