Acquiring a new device is sometimes challenging because we have to figure out how to get to work on the item. Working on it means you'll be able to personally manage to use it to its full potential.
Familiarizing the device takes time, how much more with mastering it?
A few weeks ago, my husband James and I acquired a new toy we called it Allan, derived from his boss' name as we are considering it as a gift from his boss.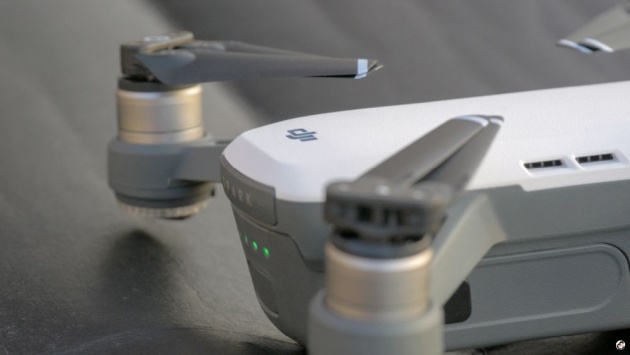 Image credits: Jean Beltran via bitLanders.com
Read the related blog here: How We Got A Free DJI Spark Drone?

It's the beautiful DJI Spark. James had been wanting to have one for quite some time and because of being frugal and very patient, he was able to finally afford one. But then he was not the person who would be buying stuff without proper research. Of course, he had thought about the purchase thousands if not millions of times considering the pricing, the use of the device and even making sure he is within budget!
With that, today's blog is all about how he learned to fly the drone and the tips and tricks for manipulating it.
A Little Look Back...
As I had shared it before, James made it possible to buy a drone because his boss gave him an allowance amount when he went to Sweden last January together with three of his colleagues. The money left for his allowance was kept and as a souvenir, he bought the drone.
The DJI Spark js now three weeks old, it has been flown a couple of times and he had been improving each time. Of course, he had to go through the steps on how to familiarize it.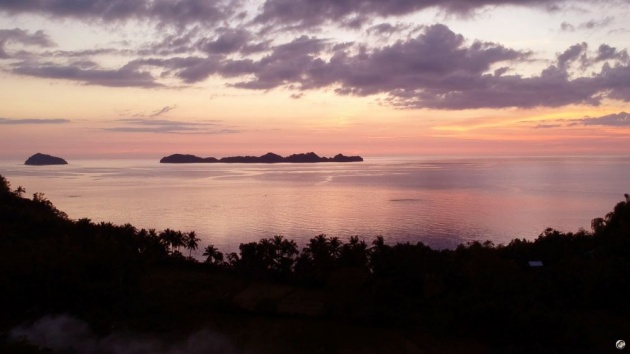 Image credits: Jean Beltran via bitLanders.com
Here are the ways he has followed and performed so he could improve his drone shots and maximize the little time he has to fly the drone.
1. Watched Reviews and Tutorials Online Before and After Acquiring the Unit
Way before we acquired the DJI Spark unit, James had already watched videos online multiple times regarding different drone models. There are a lot of brands and types which could either be well known or those which are wanting to emerge in the market. Certain brands excel while others are left out depending on how these units were marketed.
Above all those brands, DJI had been very well known to function as how drones should do. They also have been recommended by different vloggers and influencers online who have used these drones for their videos especially those who are YouTube vloggers like Casey Neistat, Peter McKinnon, and Mattih of Travelfeels.
Video credits: My First Drone via YouTube.com
Together with watching reviews, James and I would also deal with tutorials and sample clips posted or recommended by these influencers. Watching how they fly their drones help us become acquainted with the process although we don't have the unit yet.
At that moment, imagination was instead used to somehow be familiar in a way with the unit.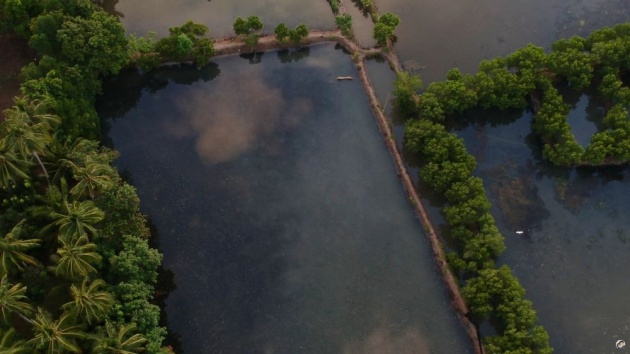 Image credits: Jean Beltran via bitLanders.com
This habit has still been done even after we have already purchased the DJI spark. Yes, there's no need of enrolling in classes which may cause a number of bucks, online help guide, and specific influencers can be enough.
2. Application of the Tutorials Learned
After watching these tutorials and buying the unit, it was time to apply these things we have watched over on the videos.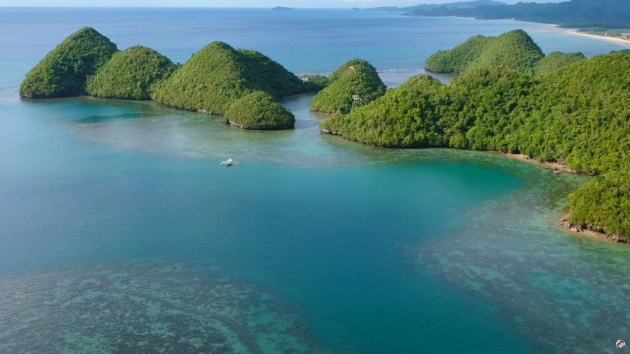 Image credits: Jean Beltran via bitLanders.com
On James' first flight, we were both afraid and excited. It was a mixed feeling because we had never flown it ever but then again, there's always a first time for everyone so we have to brace and be brave. Doubts and what ifs were always there but the courage should be more than what we were feeling at that time so off we went to our backyard neighborhood.
During our first time, the children in our neighborhood had surrounded us as they were very curious about the flying thing. They had smiled and laughed with each other as they saw themselves on the phone monitor.
Here's a preview of James' first flight in Tisa, Cebu City:
Video credits: panoramicview via YouTube.com
3. Keep on Using the Drone Often
Enhancing the flying skills require constant practice. As what the cliche states:
"Practice makes perfect!" or "Practice makes progress."
This is so that one gets to earn muscle memories. The buttons have to be acquainted so using it becomes easy and efficient.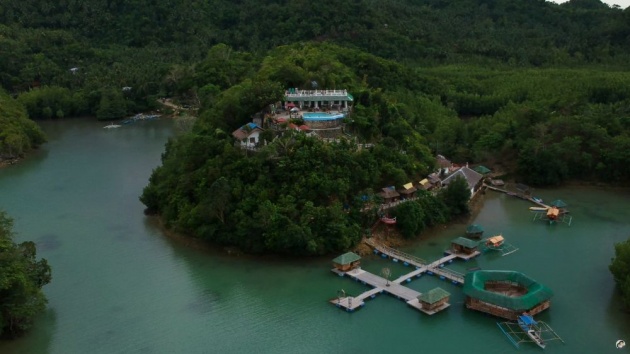 Image credits: Jean Beltran via bitLanders.com
When the muscle remembers all the buttons, it is faster to move around. Remember that a DJI Spark can only fly for around 15 minutes. That is actually enough to take a lot of clips and pictures. But then again, it still requires familiarity so that one can familiarize all angles wanted while on air.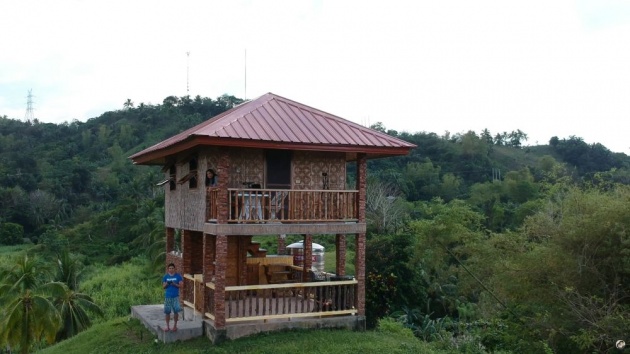 Image credits: Jean Beltran via bitLanders.com
The only secret to this is to constantly use the unit and apply all the tutorials watched. There are still times when one gets confused on the buttons especially the up, right, left or right movements.
4. Explore and Try Functionality
Image credits: Jean Beltran via bitLanders.com
The DJI Spark has a lot of features which can be used in different circumstances and places. There are stations which need high elevation to get the best shot or clip of the spot or the location but there are also localities which need lower shots like when capturing the waves as moving back to create this surreal effect acting as if the wave is following you.
There are features which allows one to take a video or photo while performing a specific hand poses or signals.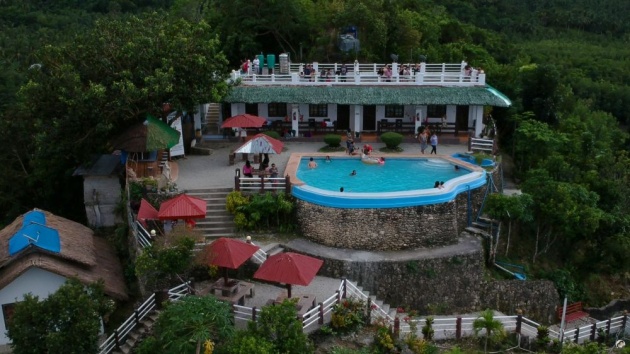 Image credits: Jean Beltran via bitLanders.com
We had tried a couple of those features but we don't use it all the time. One of the features we like is the sports mode which allows the drone to move fast. Like when moving up above, it reaches such height in just a few seconds.
Another one is the tripod mode. This mode allows the unit to move around while the camera is pointed to a specific angle without the unit moving its gimbal features. One new hack we have learned if the drone gets low in battery level is to just hold it by hand, set it to tripod mode and take wide photos or videos which still creates this effect of flying yet it was just handheld, thanks to its gimbal!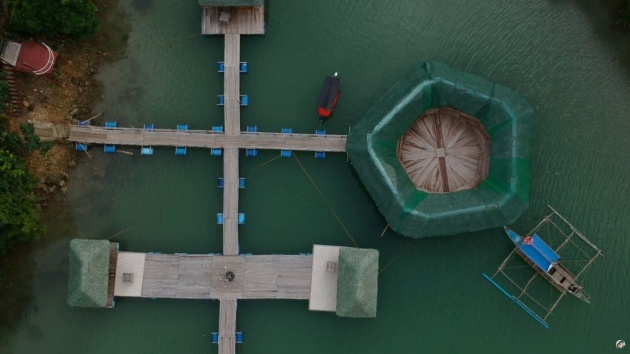 Image credits: Jean Beltran via bitLanders.com
Learning to fly the drone is very easy and it can be familiarize in a short time. But to be very good with flying it and maneuvering that it does whatever way you wanted takes time to master.
Allocating certain time per day or per week is recommended. Buying a spare battery would also be a great option so flying the drone would allow you additional minutes and so more angles can be taken.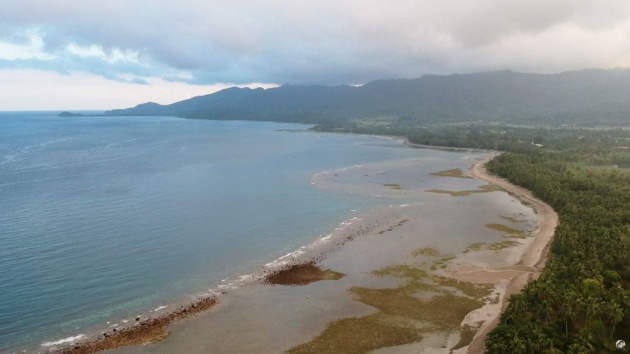 Image credits: Jean Beltran via bitLanders.com
Recent Blogs:
Blog entry written and published by Jean Beltran-Figues, A Pinas traveler and photography hobbyist, find more travel blogs in my blog section, click here.