How To Enjoy The Festive Season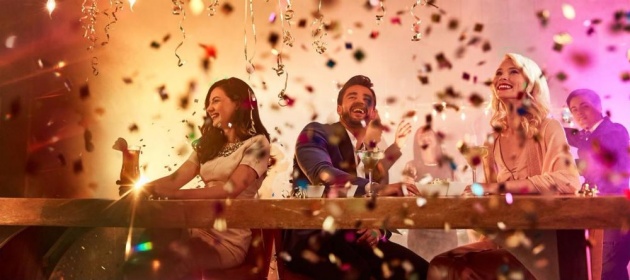 The festive period is celebrated differently around the world. Either by visiting with family and friends or getting together with old pals. Or just merely enjoying the season alone with a good book or seeing a movie. Everybody will give you different ways on how they view the festive season and how they hope to enjoy it. Therefore, no matter how you look at it. The festive season is different for all, irrespective of their race or cultural beliefs. We all have that unique vision of how our festivities should look like. many achieve it and well.... some never do.
The rush during the festive periods at some point might become a tough nut to crack. With the To-do list pilling up and work load just lying there, it mostly seem impossible to achieve. But then, there is always the good news of the festive holidays that follows, which brings hope and makes us anticipate all the free days we will get after long days of preparation and putting things together.
Then how do one enjoy the festive season without going broke. With all the celebrations in the air, we will do well to bear in mind our priorities. Ignoring our wants to give space for our needs. Remembering to plan for the coming year, by keeping in mind that our pay cheque has been received in most cases earlier than usual. Also, since not all have the opportunity of getting bonuses from their bosses, this period calls for prudence so that the coming year will be favorable knowing January has 31 days( its guts yeah?). Its time to be on the alert so as not to be cut off guard again. Imbibe the tradition of planning how to spend your income during the festive periods starting from the beginning of the new year.
When we speak of the festive period, what are we referring to?
The festive period starting from Halloween (debatable) in late October, to thanksgiving late November, then the Christmas and New year celebrations are the most recognized and celebrated events in the history of man. It starts for most people in late November and ends in the first week of January every year.
Festive periods are characterized by shopping, visiting friends and family members, giving and receiving of gifts and also a time to merry. A time for sober reflections and a time for resolutions Thus this is the holiday spirit.
The tradition of shopping during the holiday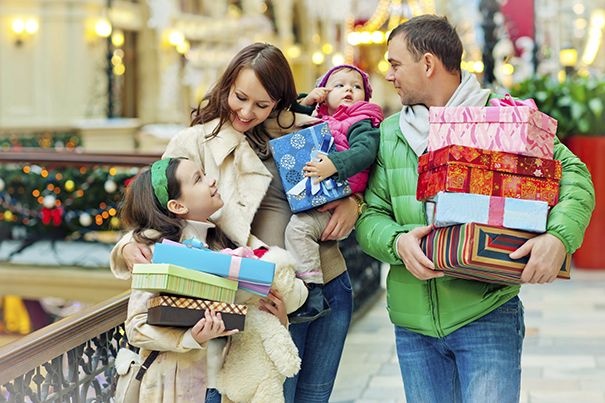 Paul Coslett has written an article about "The birth of a shopping tradition" this article will give you the heads-up about how the tradition of shopping during the holiday season all started.
Holiday shopping has come to stay! No festive period can be complete or enjoyed without shopping even if it's only for groceries. It is now rooted into the urban tradition that comes before the holiday season in most part of the world.
places to go shopping during the holiday season
Shopping during the holiday is always characterized with long queues, and last minute shoppers. You can actually start thinking of where to shop before the end of the year mostly during Thanks-Giving. This is when you have time to explore and pick the stores that best suits your taste. So that when the season draws near, there will be one less thing to worry about because, you've got it all covered. I will be sharing with you few places around the world that are good for shopping and site seeing during the festive periods (two birds with one stone!).
These shopping destinations will blow your mind.
New York is the first pick on my list of where to shop for the holidays. The snow adds to the magic and it can make your shopping experience an epic one. Especially for those from the parts of the world who rarely experience snow.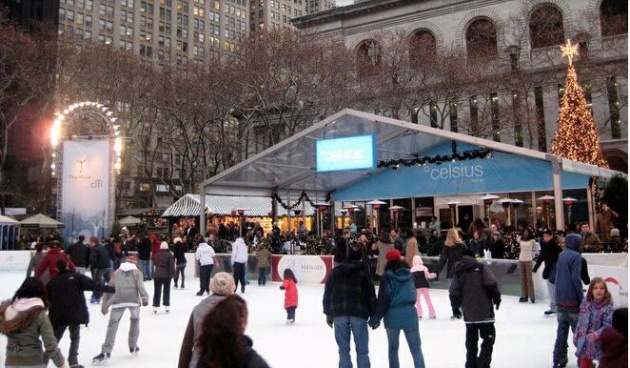 Enjoy the holiday shopping experience by visiting Times Square and Rockeffeller Center where there are variety of shops to choose from. After all where else would you rather be than downtown Manhattan?
another wonderful place to shop is...
Paris
Paris is one of the wonderful places to go shopping (and site seeing) in the world if you have the money and the means. Shoppers at Paris can have the luxury of seeing the Golden Triangle situated around the famed Champs-Elysees in the 8th Arrondissement.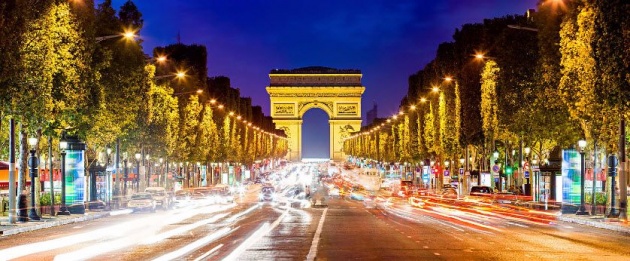 Travelling around the world shopping can be fun, you can as well shop online and have certain discounts when you do so. This sometimes gives you a feeling of shopping around the world.
Places around the world on my list to visit are Nigeria, Dubai, Switzerland, Madrid, Istanbul, Kuala Lumpur, Tokyo, Singapore, Berlin, Durban, Accra.
shopping online
Online shopping for most busy people is what's in vogue. Nowadays, you can be in the comfort of your home or office and pick out anything you need with just one click. Online shopping during the festive period will reduce the work load, with delivery within 24 hrs of order it just gets better!
During the festive period shopping with online platforms like... Amazon, Jumia, Konga, Rosegal, AliExpress, 6pm, ASOS and many more, will help reduce the work load giving space to fully prepare for other activities. It gets better because, during this time there are different forms of discount and promo sales, an avenue to save money.
The black Friday which is usually the Friday after thanksgiving which gives one of the biggest discounts in the history of sales giving discounts up-to 80%. This is an avenue to shop at affordable prices without really doing much. So, you can maximize the opportunity to shop for and with your family members and loved ones before and during this period. Its easier to get things online than to be caught up with other last minute shoppers... don't you just love the holidays?!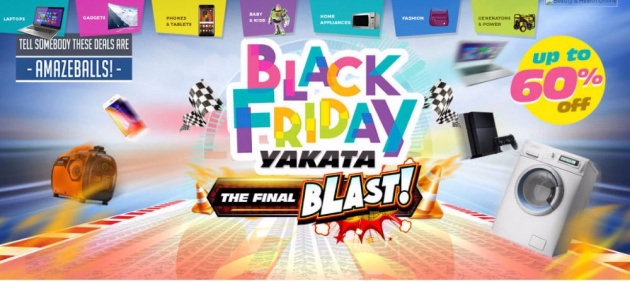 How to enjoy the festive season
Family the bed rock that constitutes the society, also the most complicated part of life is having your family over for thanksgiving or the holiday season.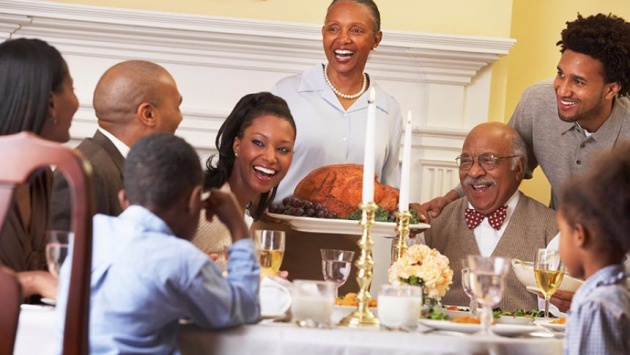 Surviving your family during the holidays is a miracle, the best miracle that has happened to mankind since the inception of holidays.
Having your family over and surviving them, is an experience you would not forget. From making your home as convenient as possible for everybody coming, to going as far as making your home baby proofed.
Also, cooking all the meals and bringing out your precious china.... The joy of seeing them after a long time to the feeling of dread after your precious ornaments and probably furniture has been broken.
Before having your family for the holidays, these are things you need to put in place, this may not stop the family queries, but may at least prevent and minimize family fights…
Keep the festive season simple
Keeping the festive season simple is the first step to having a powerful and epic experience with your family. Over-scheduling activities during the festive period would hinder you and your family members to really enjoy yourselves.
Festive seasons are times you unwind with friends and family members, these are not times where you pile up activities, even if you do, the activities should be such that everybody will feel free and have fun. Spend time with the family, distance relatives, old friends, get to know what's going on with them. That's the essence of the festive period.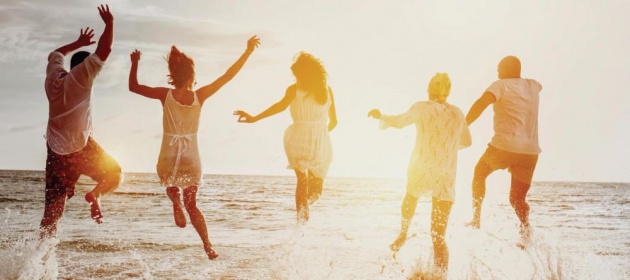 image source 
Kick-start the festive period with gratitude
We make the mistake of not showing gratitude for a wonderful festive season, but of course we are wrong. The thanksgiving holiday begins with gratitude from family members to God and to one another.
Write down every achievement, every good thing that happened to you during the year and be grateful for them.
Sharing gifts with family members
During the festive period, it is important to give and receive gifts and also share among family members, among friends and even reaching out to one's enemy. It's the season of love and miracles. Be a miracle to those around you by making the season a memorable one. Don't just give the gifts, do something that would be loved,appreciated and cherished by all around you, and show how much you appreciate them for been a part of your existence.
Healthy meals and a baking party for the family
There is a mystery to eating on a round table with your family or with your friends. From thanksgiving, to Christmas and New year can be full of experience when there is the availability of a healthy meal to be shared with your family.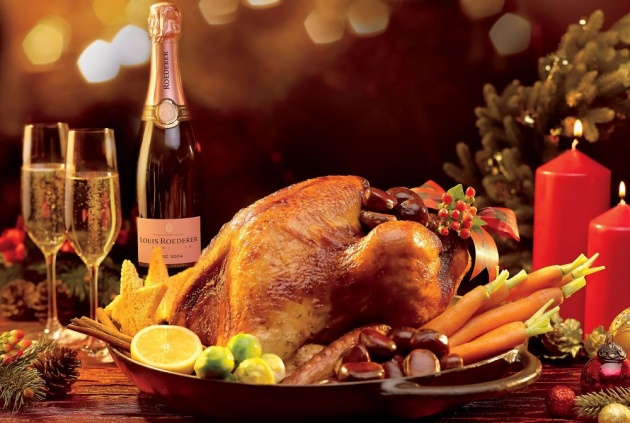 Set aside your worries during the festivities. Smile, be sincere, laugh at jokes and above all else enjoy yourself. Make it a point to bond with the rest of the family, open up to them as they will to you. Truly become a part of the family, become important to your family, contribute positively during the holiday season.
Be passionate about listening to your family and friends during the holiday
To really appreciate our family members, we need to imbibe the habit of compassionately listening to them when they are speaking. A family member who have not been around, would want to share their experiences, stories, achievements and sometimes shortcomings with the family. We should politely listen to such persons when ever they feel like sharing, it helps in the bonding process. It is also a good time to set aside any and every form of sibling rivalry.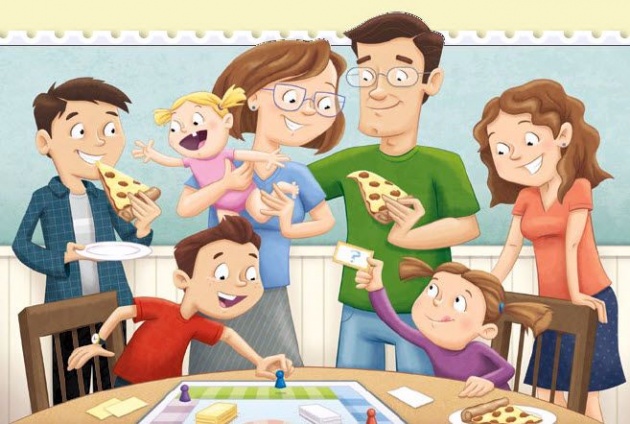 Allowing such a person to speak while you listen to every word and been compassionate about it can help the family grow past certain levels.
Practicing sincere listening can break the long distance silence you may have had with your family before the holiday season, it can create a connection, an understanding on a different level than what it used to be
On a final note
The holiday season is a time for the family to come together, to have a peaceful and loving time, a time of sharing ideas, contributing to the well being of one another and also helping one another.
It is a time of giving gifts, a time to tell one another how important they are. Putting it simple, it is a time for the family grow past fear, enmity, envy or strife. its a time to love about all else... forgiving one another and facing the year head on with hopes and aspirations. During the festive season we should look forward to a New and better Year ahead with a clear and concise conscience.
I hope all these makes you enjoy the festive period more. A merry Christmas and a happy New year to all... Shout out goes to all my friends on bitlanders and the administrators. I wish you all peace and love have a stress free holiday.