How to Fight

Depression
Personal advice from a person who deals with it from time to time.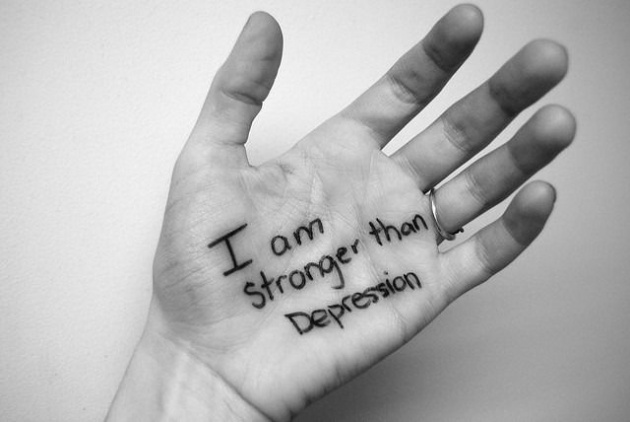 Photo Credit Via Google
It was a hot afternoon in my country today, procrastinating while taking care of my baby, my mind is in a complete swirl of emotions as I am checking my emails today. For a full-time mother of a cute baby girl, I always remind myself and yes, count your blessings and the things that make this life worthwhile and looking at this lovely little angel of mine, with adorable eyes and a super cute smile, that my life and my perceptions should stay on the positive tract always. Besides, I have a home, a loving husband and a baby, what can I even ask for more, right? No.
I still feel and hear that negative voice from time to time, there are times that it's just a whisper, a hush, or just something you'll never notice, but other days are different and during those times, I have to sit still and remember these things that I do hope, one way or another will help someone whom you know.
Life is a gift, when things get rough, hold still for it will not stay there forever. Celeberate small things. Smile. Hug. Talk.
-Elliz
1. Don't Self-Pity
This is one of the few reasons we feel 'down' or even sad.
As much as possible, avoid wallowing in self-pity. Excessive absorption of your problems and overthinking things out. It may sound easy however it isn't, and that's the challenge. I usually stop the moment I feel this striking volt of emotions. When things don't seem manageable, that's when I do these;
LIstening to a feel-good kind of music
Eating something I like or feel at the moment
Drinking cold beverages or even lots of water
Ice cream, sweets, nuts, chips, anything that you haven't eaten in a while
Watch a funny movie
A quick walk in a shady part of the part, or any place close to something alive [parks, garden, fields, farm]
A power nap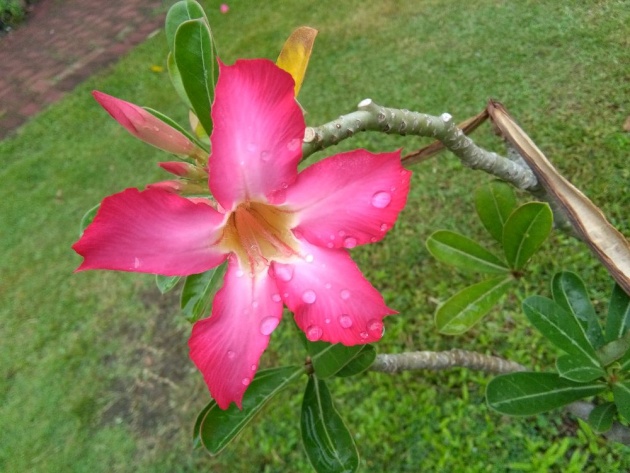 Photo Credits from my gallery taken in a garden nearby.
You may have to fight a battle more than once to win it."
Margaret Thatcher
2. Talk to someone
Seek for help, be it medical or someone whom you're comfortable opening up.
Sometimes this barrier of thoughts holds us up to even talking it over. The what if's of opening how we feel is not that easy as it may sound, [buzzz stop over-thinking!] however we must try the first step to overcoming this illness. Remember that someone out there cares for you, loves you more than you'll ever know and someone is willing to listen to whatever you are feeling right now.
Talk to a family member how you feel. besides, they are your family
Reach out for that friend you can count on and tell anything about
Participate in an organization who knows how you feel. Support groups are around the corner
Trust that someone will understand
Accept help from someone
Go out and visit a friend you haven't seen in years
Video Credits Via Youtube
3. Turn that device off
Reduce time being on social media
Being up-to-date is a great thing especially in this generation but it pays a good price as well and reducing the time we spend is not that bad but more beneficial to our health, be it physically, emotionally, mentally and spiritually. A balanced life consists of time well spent with loved ones not just online but moreover the physical aspect. I would like a nice squeezy hug than an emoticon or a sticker.
Hugged the people you love
Let someone hug you, you can ask for it :)
Play board/mind games with your family
Go for a picnic or camping. any outdoor activities that bond you together
Go and explore something different
Make a bucket list and try doing one at a time
Participate in a livelihood program that involves interaction
Volunteer for a cause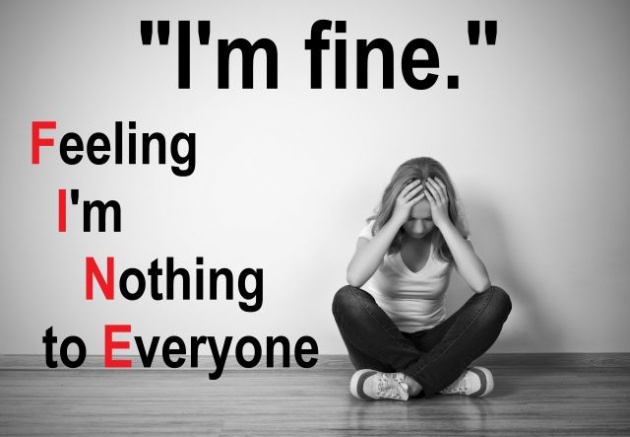 Photo Credit Via Google
Stress, anxiety, and depression are caused when we are living to please others.
Paulo Coelho
4. Exercise
Live a balanced life, it helps you to feel good and distracts from over-thinking

Moving your body not just benefits your mental and physical well being but as an overall therapy to the soul. It gives you the opportunity to even meet new people. Socializing in a way that is easier for you because of common ground and degree of interest. The good thing about this is it doesn't limit you to go to the gym, you can do it by even going out, jogging on a street, the part, a walk anywhere you feel like is also a form of exercise. Other people consider the ff as their mode of therapy and exercise;
Gardening
Lawn Mowing
Shopping
Grocery trip
Walking their dogs or pets
Swimming
Taking care of a toddler/baby
Cleaning the house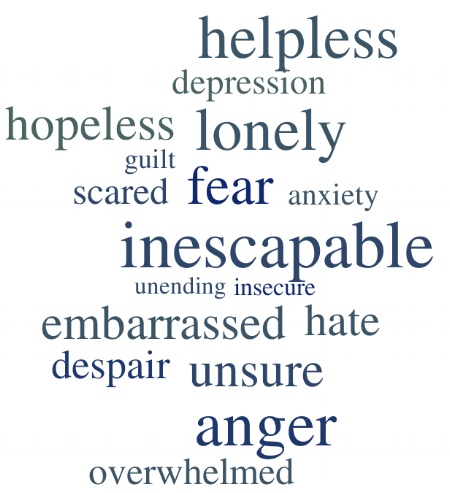 Photo Credit Via Google
5. Eat Healthily
Feed your physical body with healthy food. Feed your soul with positive energy.
There is no secret diet to eating depression away, the only thing we need to remember is every time we eat, make sure that it makes us feel good. Whether it's what we call healthy foods or junk foods, the main thing should fall into you being well without compromising any health issues. There is no specific amount of food to take, moderation is the key and whom you eat with is a plus factor. Remember that no man is an island and we all need someone to boost our emotions. We need to take extra effort in feeding our spiritual body as well. That is one of the most important factors in overcoming depression.
Depression is being colorblind and constantly told how colorful the world is.
Atticus
6. Seek Medical Advice/ Treatment
A visit to a doctor is another key factor to consider in the process of getting better.
There are many reasons why we need to seek medical help and one of that is the consistency of how we feel. Helping hands are always around the corner and depression has been in the streets for some time now. Some professionals suggest taking medications for treatment while others are put into therapy, all for the sole reason of helping you feel better and overcome this in the best way possible. You should never deny yourself help. It must be discussed, this is a serious topic, a serious thing to talk about and another key in this battle is awareness.
Photo Credits Via Google
7. Pray
Sometimes the last thing we do is pray when it should be our top priority.
Miracle happens every day and in this life, we tend to face the storm barefoot rather than bringing ourselves protection and staying in our shelters for security. There are a lot of road signs reminding us always to pray, to talk about anything and ask for anything that our heart desires and we take these for granted for our 'busy' lifestyle. This world and the life that we have is design to make us happy, to live worthwhile and spread love, positivity, and happiness. If we haven't received our blessings yet, why not turn it around and be a blessing instead?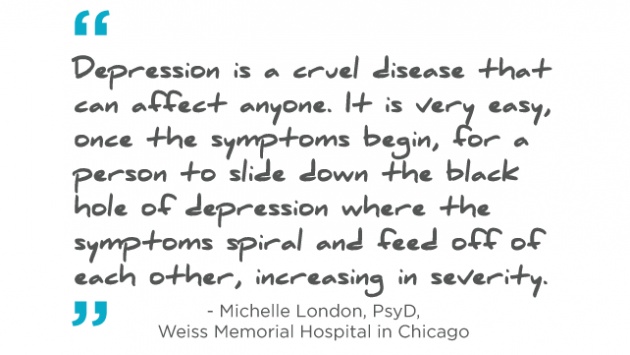 Photo Credits Via Google
______oOoOoOo______
On a final thought:
We may know anyone who fights the battle, let's help them out. Never judge someone in any way for we do not know what demons they faced today to get through. Spreading awareness is a must. I do feel this suden 'low' moments and writing poems had alwaus been my therapy, well aside from the above personal advices. I do have a friend who's suffering from depression and we always talk it over until she feels better. Lend a hand, be gentle. Let that little light of yours shine in this dark world.
______oOoOoOoOoOoOoOo______
Thank you for reading!
How to Fight Depression
Written by Elliz for bitlanders.com
Date: March 12, 2019
=====================================================================================
=====================================================================================