Video Credits: Nora Kramer Designs via YouTube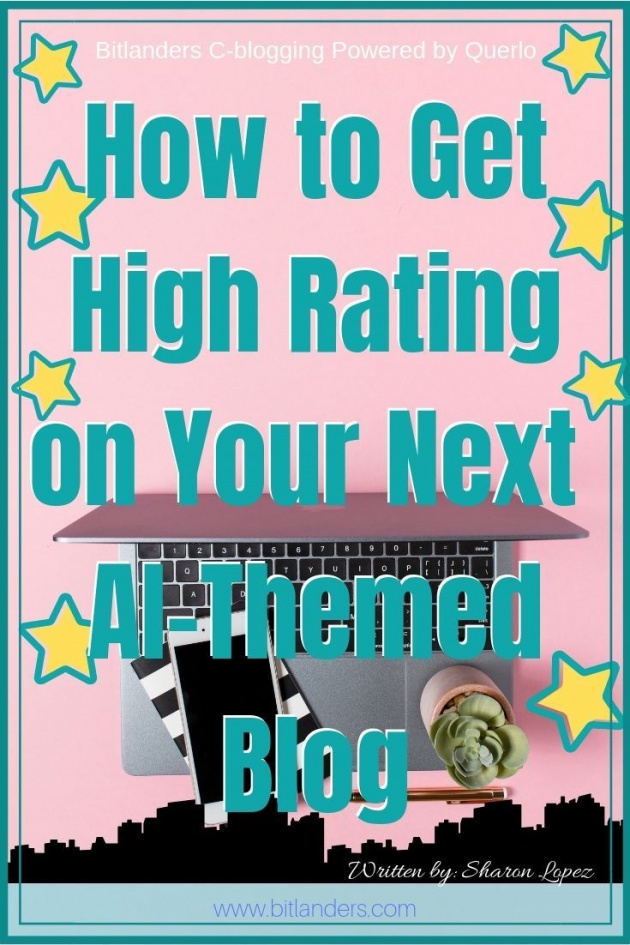 Image Credits: Sharon Lopez via Bitlanders
Are you in need of some suggestions to get a high rating for your AI-themed blog post? This guide was written to extend some help that you might be needed. I hope that you find this blog helpful.
Bitlanders' implementation of exclusive AI-Themed blogging has gained different reactions from its members. The seemingly complex topic has caused some members to stopped writing and others even decided to leave the site. I chose to stay. Not that I am knowledgeable or expert on this subject but because I still believe that Bitlanders is better compared to other blogging sites.
Related Post: Bitlanders AI Social Lab - The New Bitlanders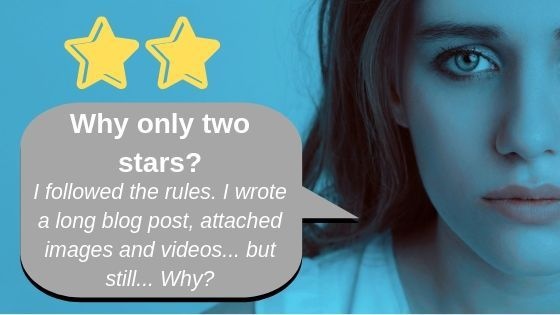 Image Credits: Xusenru via Pixabay
(Edited via Canva)
I remember getting a 2-star rating for my first c-blog post and a 3-star rating on the succeeding posts. I also experienced my contents being returned for revision. I stopped writing for a while because it seems that I couldn't fully comprehend AI-themed blogging especially creating the Querlo C-Blog. I am not an IT expert and oftentimes, I get confused with the platform.
AI-THEMED BLOGGING LEARNING PROCESS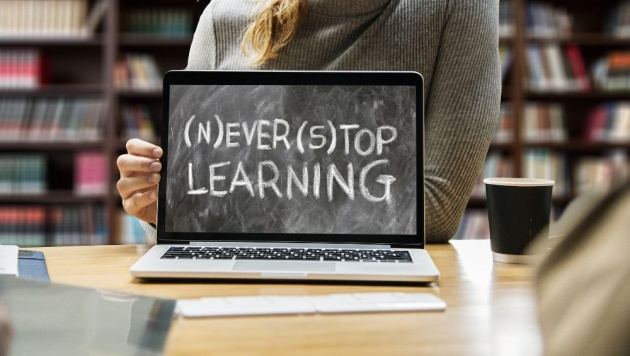 Image Credits: Geralt via Pixabay
Well, I said to myself...
Enough with your excuses and start learning
I started reviewing the videos posted in Querlo Team YouTube Channel. I devoted my time to create c-blogs to see if everything works. It was not easy. I created several c-blogs which I did not submit because I was not satisfied with the result.
CHALLENGES WITH AI-THEMED BLOGGING
Anyone who faces a new situation will definitely find it extremely challenging. Whether we like it or not, changes can come in the least expected moment. It is a matter of how we react during tough situations. AI-themed blogging is challenging and requires more time and research. Here are the challenges that come along with blogging artificial intelligence-related subjects:
★Limited Topic
One of the complaints I encountered about this subject is having a limited choice of what to write about. Though personally, I discovered that there are a lot of things to write about but the problem lies in our limited knowledge of the subject. We need to continuously study and do the researching seriously.
Related Post: How to Pick a Subject for AI -Themed Blog Post
★Creating a C-Blog
I guess many would agree that creating c-blog is a complex process. But if we are serious enough to learn, we can be able to come up with an interactive c-blog. I suggest that you read, Why Should You Learn How to Create a C-Blog.
★Creating Sub-topics
One of the challenges I encountered is breaking down the main topic into different sub-topics. We should see to it the sub-topics we created will lead back to our main topic. Our sub-topics should be able to stand alone but must be a sub-component of the main subject.
★Presentation and Appearance
There are times when we have an excellent idea but the problem is, we don't know how to present the idea in an interesting manner. Thankfully, I acquired some idea like quiz and survey method from Virily.
Another thing to consider is choosing the right background and color combination. We should see to it that the text inside the nodes is readable. A good color combination should likewise be considered. Remember, Presentation and Appearance is one of the criteria for Bitlanders blogging.
HOW TO GET HIGH RATING FOR OUR CONTENT?
Bitlanders set guidelines and criteria for rating the blog posts submitted to them. As members, we aim to get at least 4 stars for our blog posts. This would help us get higher earnings and a good return for our efforts and investments. What I will be sharing in this C-BLOG are the strategies I am applying on my own blog post.
CLICK HERE FOR A FULL SCREEN VIEW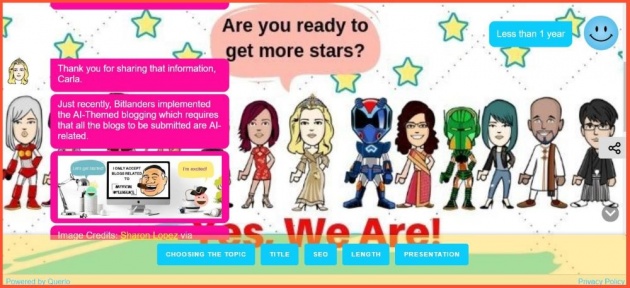 Image Credits: Screenshot of How to Get High Rating on Your Next AI-Themed Blog Querlo C-Blog
Please interact with me:
I encourage you to give focus on the c-blog and repeat if necessary. I only share the things that worked for me. These strategies might work or might not work for you. My goal is to open the eyes of every member that Bitlanders is a fair working ground. We can adopt different styles and strategies or we can modify those we learned from other people. Don't stop nor quit. Continue learning for it is the only way that we can truly succeed.
Our ability to adapt to changes is one of the determining factors for our success in our chosen field.
Thank you for reading!
Would you like to earn more from Bitlanders? Join Bitlanders AI-Themed blogging! Learn more about this from Micky-the-slanted-Salerno's post:
Important Update: BitLanders AI-themed Blogging!
♥_♥_♥♥_♥_♥♥_♥_♥♥_♥_♥♥_♥_♥
Do you need help in creating your c-blog? Let me know and earn more from Bitlanders. You can connect with me on MY SITE and other social media accounts below.
♥_♥_♥♥_♥_♥♥_♥_♥♥_♥_♥♥_♥_♥
DISCLAIMER: The views and opinions expressed in this c-blog post are that of the author and does not in any way represent the agency or department she currently belongs.
ADDITIONAL NOTE: The sites mentioned in this post are for information purposes only and links are provided for easy access. The author does not receive any remuneration from the said companies or sites.
♥_♥_♥
Written for Bitlanders
by ♥Sharon Lopez
Date: June 30, 2019
Connect with me!
♥ IDEAL CAREER IDEAS ♥ FACEBOOK ♥TWITTER ♥ PINTEREST ♥ LINKEDIN ♥
All Rights Reserved 2019