How To Make Money From A Website - Photo credit: kristagoncalves.com, Edition by Amber255 via Bitlanders.com
Now, a lot of people are looking for ways to make money online, but I would like to emphasize that there are some people who just want to invest money somewhere so that they can get stable income afterward. Often people invest in websites. I have tried it myself, so I can say that such activity is profitable only if you have an interest in these sites and have at least some experience. It's not always enough to buy or create a website - it needs your time and constant work.
This article was born from my personal experience, and my first try to earn money online through blogging, from my struggles and what I learned from this. I was looking for the most effective ways to monetize the website, and at some point, I realized that the topic is very extensive, and it requires detailed research. You may find these results useful and interesting too.
So, how to make money from the website, what the ways exist to do this, and what kind of pitfalls are found on this path? I am sure, it is possible to earn money on any theme if you have such a wish, and constantly invest your time for adding quality content It must become your daily job.
Today, those who have passive income through the Internet receive huge money! I share with you the most common ways to make money from a website!
How Do I Earn Money with My Website? - Video credit: TemplateMonster via Youtube.com
Some Tips On Creating Own Website
Remember the most important thing: to get good money using a site created exclusively for earnings will not work. At least, until you gain experience. A newbie from such a site will either not get anything at all, or will earn mere pennies.
In order to have a stable and high income from a site, instead of the question How to make a lot of money from the site? you should first think about another question: How to create a website that will be interesting and useful to people? And only having such a website (or, at least, a complete plan for its creation), you can think about how to make money on it.
Also, I strongly not recommend you to create websites about earnings on the Internet or with content for adults only. And in general to create websites on the niche where nothing understand at all or understand, but very poorly. Remember, the better and more interesting your site is, the more money you can make with it. Remember, the better and more interesting your site is, the more money you can make with it.
Another question people often ask is which hosting (paid or free) it is better to use for creating a website to further develop it and earn money on it.
The answer here is one and it is obvious: if you have firmly decided to create a website, you weighed everything and thought it over, you know what the site will be about and to whom you create it, and most importantly, you have something useful in your head that you can put on the site and interest other people, then rush to buy a domain and hosting. And do not even doubt. I assure you, a high-quality website on absolutely any topic will, at least, pay back the costs, and at the most, allow its author to also earn extra money.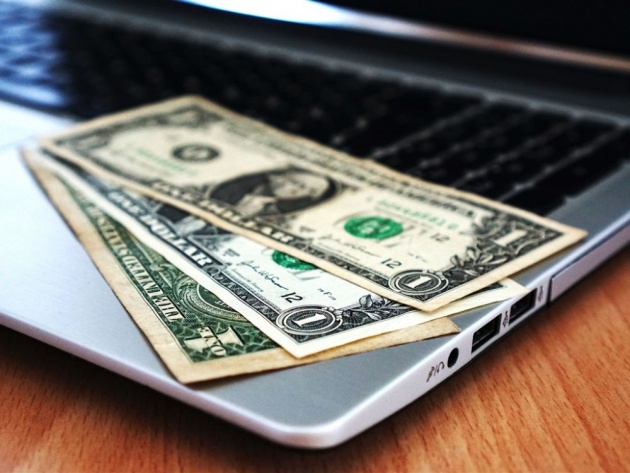 Ways to make money online - Photo credit: 10wallpaper.com
Use the free hosting in the following cases:
1. To support the main site ( I may write a separate blog about this later).
2. In order to just play around and quit after time.
3. If you want to feel like a cool webmaster, which has its own website, but only a bunch of stolen photos are listed, and you have not any knowledge nor the wish learn something.
In all other cases, to create a website on a free hosting is, to put it mildly, stupid and unreasonable. The only exceptions are blog services and social networks. Some of the ways described below to make money from the website are completely realizable even on these resources. But only some with great difficulty. Having a quality website with reliable hosting and your own domain, making money will be much easier.
And now let's go directly to the very methods of how to make money from the website and after that don't care about the financial crisis. Let's start, perhaps, with the most popular, legal and safe - advertising on the website.
Earn money online - Photo credit: images-free.net
Advertising On The Website
The legal and convenient way to make money from the website is advertising on it. Webmasters use this option as an extra income on the site and have every chance of becoming the main source of income. Advertising on the site is of two types: contextual and in the form of various banners. There are still other kinds, but it is better to work with them, already having experience and knowledge.
For me personally talking from my experience, banner advertising has two serious drawbacks. The first is the banners themselves. They increase the page load time, as well as blink and shine with all the colors that distract from the main content.
The second minus is the search for advertisers. How to make money from the website, placing banners? You need to find someone who agrees to pay for banners' adding to your site. For a young site that does not have a lot of traffic, this is practically unrealistic, because the advertiser does not make sense to pay money for advertising on the website, visited by 20-30 people a day. Of course, if you are a well-known specialist in your field, you will quickly sell all advertising spaces on your site, since it will be beneficial for the advertiser because your authority will attract to your site many interested people. And for those who are not a bit specialists, will help contextual advertising and services that host it.
Contextual advertising is a form of online advertising that displays ads on websites based on the keywords, content or theme of the website. It is a targeted advertising technique that is commonly used in ads on blogs, websites and other online media. Contextual advertising is also used by search engines to display ads based on searched keywords or phrases.

Credit: techopedia.com
Therefore, contextual advertising has become so popular and in demand. After all, it is beneficial both to advertisers, and by the owners of resources (good earnings on the site and not annoying visitors), and by the users themselves (they see advertising only for those goods and services that relate to the topic they are viewing currently pages, and, so, are useful to them).
The earned are proportional to the clicks' number on advertisements that visitors make. The price per click depends on the subject of the site. The most expensive clicks in construction, cars, or finance. Thus, the earnings from the placed contextual advertising, first, affect the site's traffic and its subject.
There are a number of advertising services you can choose from, But the most popular still is Adsense from the Google search engine. AdSense is the global leader in contextual advertising.
Note. Absolutely all contextual advertising services do not accept sites with stolen content, sites with adult content, and sites that violate the laws.
Make Money With AdSense — How To Monetize Your Website With Advertisements - Video credit: Till Boadella via Youtube.com
Selling Links As A Way To Make Money On Site
I must say that the sale of links is not much welcomed by search engines. And if you abuse it very much, you can quickly get into the ban to search engines. At the same time, selling links from the site is still a very popular way to make money on your site.
Webmasters buy the links to raise site's position in the search engines for the necessary requests or to increase site's performance. You can sell links manually or through various link exchanges. The second is faster and more convenient.
The price of the link depends on the page indicators, the external links on the page, the quality of the site itself and the investment level of the page. The link price does not depend on site traffic.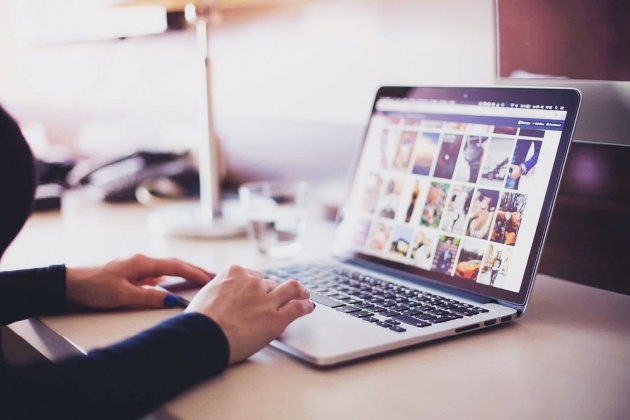 Monetize the website - Photo credit: medium.com
A couple of tips from me personally:
1. Sell no more than 5 links from the page, and even better is no more than 3. So you can put the price above the average for the system, and lower the risk of flying into the ban. Remember, you can sell 10 links and earn more than by selling 100.
2. Post links only to high-quality sites, preferably about the same subject as yours.
3. Do not sell links from the new site. First, at least build it a little.
It's better to sell links on a blog not through link exchanges but with the help of advertising services on blogs. These services will make it possible to make money on a blog by posting guards, advertising, reviews, etc.
In general, the search engines are gradually leveling the impact of purchasing links to issue. And very soon it will bring to nothing. Therefore, this way to earn from a site gradually evolved into another - placing articles on the site for money.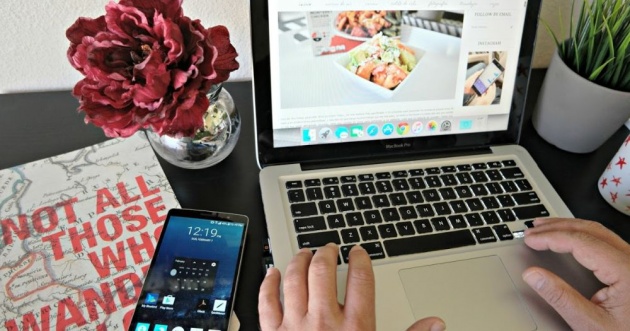 Monetize the website - Photo credit: facebook.com
Placing Articles On The Site
In my opinion, posting articles is not only a good way to make money from the website but also the most promising option for promoting a site. This type of earnings, as well as contextual advertising, is beneficial for everyone: the optimizer, placing his articles on other sites, gets the most natural links to his pages; the owner of the site, agreeing to this placement, not only earns money on his site, but also receives unique content, which in turn attracts new visitors; visitors get new information.
The only disadvantage for site owners is that this method of promoting sites is becoming too automated. I mean the so-called reproduction of articles through various programs. That is, they take one article and by replacing words with synonyms make 200-300 articles from it. The only readers of such articles will be search engine robots. It all depends on you. Would you agree to turn your site in the trash and place such creations or will you post only high-quality articles?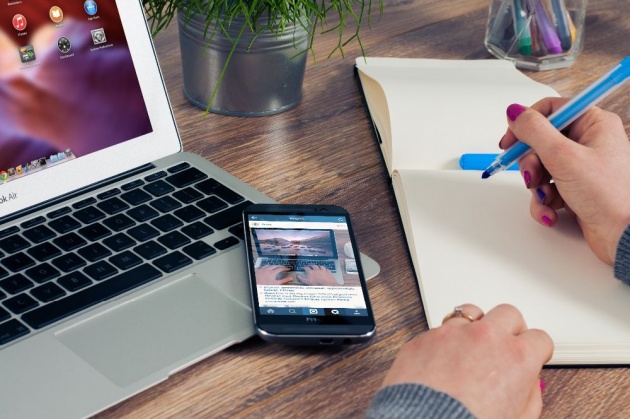 Advertising on the website - Photo credit: thewordpress.desi
As for the sale of links, for this method to make money from a website created their own services for posting articles. You can specify your requirements for the articles in them: the number of characters, the number of links in the article, etc. I recommend putting the number of characters from 2000, and the number of links is not more than two. Well, and, of course, post only high-quality, human-created articles.
The amount of income from the articles' placement depends on the site's quality and its indicators.
And now let's talk about the most controversial way to make money from the website - make money with affiliate programs.
Affiliate Programs
In my opinion, making money from the website with the help of affiliate programs is at the same time both the easiest and the most difficult way to generate income from the site. I can write more than one article about this option, but here I will try only briefly to explain the very essence of the partner programs.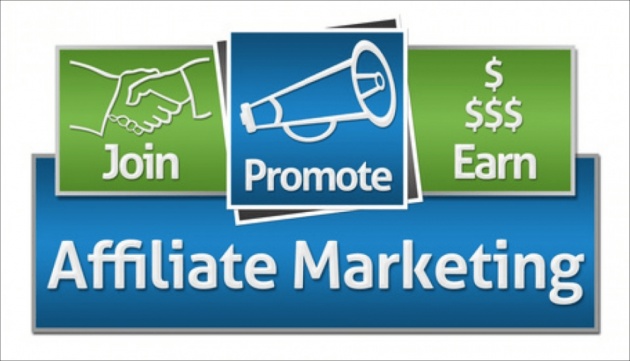 Make money with affiliate programs - Photo credit: youtube.com
What are affiliate programs?
Affiliate programs - a collaboration between a webmaster and a service (an online store, link exchange, article exchange, hosting, etc.), where the service shares with the user a portion of their income received from customers who came to this service recommended by the user.
An affiliate program is an automated electronic program that involves a Web advertiser and recruited webmasters. The webmasters, as affiliates, place the company's advertisements on their individually owned websites.

Credit: techopedia.com
For example, let's say, there is an online store. You register in it, get a referral link or, alternatively, an affiliate link (a regular link plus your affiliate ID) and place this link in one form or another on your website. Visitors of your site follow this link to the online store and make purchases there. The store remembers them as invited by you, and pays you a certain percentage of your income from these purchases. And it pays not once, but for each purchase.
It seems to be very simple: send buyers and make money from the website. But this is only at first glance. Here are some cons.
CONS:
1. To start, the user must follow your link, and, after to spend his money in a partner service. To meet this is not as easy as it seems.
2. Usually, the partner percentage is very small. Taking into account that it is calculated from the profit of the service, and not from the entire amount spent by the user, it turns out that for to earn decent money on affiliate programs, you need a lot of users who will spend their money in the partner service. Or the services (goods) of the service must be very expensive.
These are the main problems of earning on the site using affiliate programs. But there are pros that are much more weighty than minuses.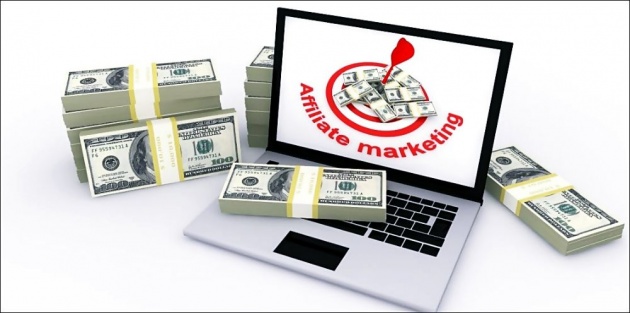 Make money with affiliate programs - Photo credit: wittyblogger.com
PROS:
1. There are a lot of affiliate sites. Virtually any service in which you can spend money has its own affiliate program. Therefore, you can choose an affiliate program under the site of almost any subject. The main thing - to choose a reliable and convenient.
2. Affiliate programs are ideal as passive earnings on the site. That is, posted a referral link on the site, and there, who needs it, will click. It's more effective, of course, to make money with affiliate programs actively: attract as many people as possible to the page with a referral link, advertise the affiliate program in every possible way, etc. But without due experience, it is likely you can also earn.
3. You can place affiliate links not only on your site but generally anywhere on the Internet: on blogs, forums, in letters, etc. Thus, in principle, it is possible to earn without your site, but with a site is easier.
These are the main points of how to make money from the website using affiliate programs. The amount of income entirely depends on the site owner. You can choose a couple of affiliate programs, and work only with them, or you can work with a couple dozen partner programs. You will learn everything by experience, so do not be afraid to experiment.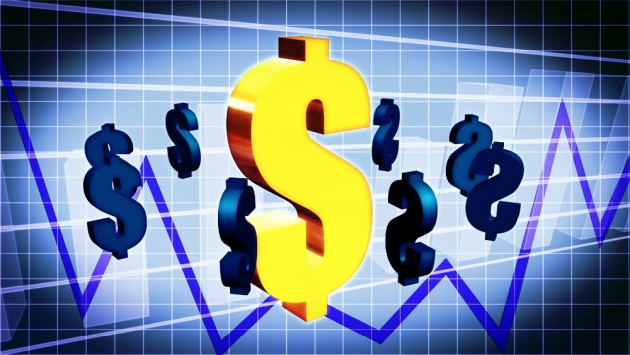 Make money with affiliate programs - Photo credit: videoblocks.com
On The Final Note
When I created my first blog some years ago, one thought firmly sat in my head - the site should make money. And now, after years, I want to say that this logic is fundamentally wrong. If you dream to make money on your site, you must first spend both money and time. This law is applicable both to the ordinary business and to the business on the Internet, which associates with the creation of the sites and making money on them. That is why, guys, I adhere to a simple principle - first think, and then just do it.
I have described here the most popular ways to earn money from the website. Their competent use will enable the novice Internet blogger or webmaster to quietly develop his resource and gradually increase his earnings on the site, at the same time gaining experience. And, of course, no one bothers you to invent something of your own.
The most important thing to remember is that you can read articles and stories about earnings on the site to a great age, or you can create a website and learn from your own experience how to make money on it. Try it!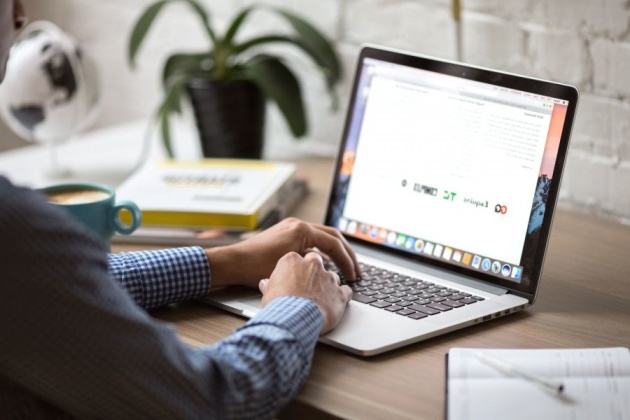 Photo credit: twitter.com
Successes!
***************************************************************************************************
Thank you for stopping by and reading my blog.
2019, All Rights Reserved.
You are very welcome to join Bitlanders and share your valuable knowledge and opinion.
***************************************************************************************************