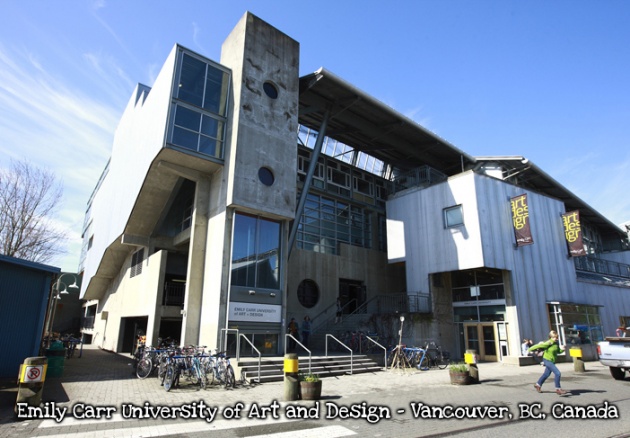 This three part blog post is written for anyone aspiring to become an animator, filmmaker, or video game artist and is interested in pursuing postsecondary education to work in animation and/or film entertainment. Of course you can learn to become a filmmaker and animator by not going to school, but I personally believe that it is important to have mentors to guide, coach and inspire you while you develop your skills early on. As well, it's important to have the opportunity to form partnerships with fellow students, take the time to hone your craft and most importantly make mistakes....and learn from those mistakes. As I mentioned in my last blog post, Chuck Jones, the famed Warner Brothers animator, recalls that his first instructor at the Chouinard Art Institute greeted the class with an honest word of advice, "All of you here have one hundred thousand bad drawings in you. The sooner you get rid of them, the better it will be for everyone." So this is why I truly why I believe it is important to attend animation/film school, to try and get out some of your bad art.
After graduating in Vancouver from the Emily Carr University of Art and Design with a Bachelor of Media Arts back in 2001, I immediately tried to find work at one of the many animation or video game studios in town. The problem was, I graduated in 2001, the same year as 9-11. If you can remember, the world was in turmoil and world markets were in chaos. Well, the effect was felt in Vancouver too as many animation studios shutdown or left town, including Disney. So here I was fresh out of animation school trying to compete for jobs with laid off Disney animators with over 20 years of animation experience under their belts.
Needless to say, I couldn't find work in the field I had spent the last four years training for. I can say I never had a thing for 3D CGI animation. I loved drawing and classical animation. The only problem was that at the time, CGI was becoming the next big thing and that's where all the jobs were, and in all honesty, I sucked at CGI. Although, fortunately, I did find some work teaching animation classes to kids and I soon realized that I really enjoyed passing on my animation knowledge to the next generation of filmmakers.
So I went out and got a Bachelor of Education from the University of British Columbia with a degree in Secondary Visual Arts Education. I was going to be an art teacher. We'll I ended up teaching high school animation which eventually lead to teaching college level animation at a technical art school in my hometown of Kelowna, British Columbia. I taught at the Centre for Arts and Technology a private college that taught all types of programs from Video Game Design, Studio Animation and Film and Video Production. I taught all the classical animation, storytelling, character design, and storyboarding classes.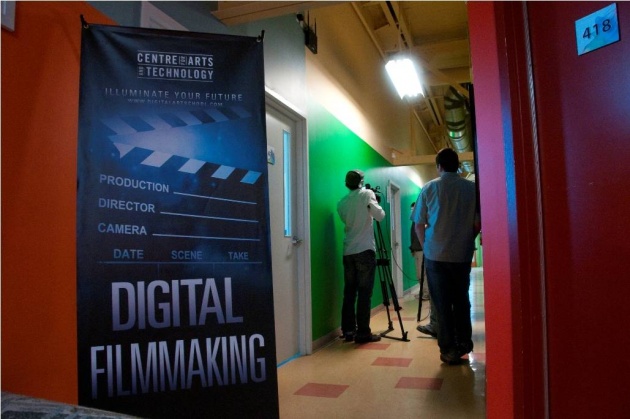 Having taught for over four years on a part-time and full-time basis, I learned a few things about how animation/film schools operate and train students for the real world. A lot of students who came through the school were only interested in designing video games or making Hollywood features. Before they started school, they already had specific industry career goals in mind post graduation, which meant they were eager to learn and motivated but often narrow minded on the skills they would need to accomplish their goals.
From the many hundreds of animation students I taught, there was a large percentage that had pretty weak or moderate drawing skills since they didn't feel they needed to know how to draw to create video games. They figured that creating video games was all done digitally using a computer so why would they need to know how to draw. Although, drawing is extremely important in any creative field and my goal was to make sure the students got enough drawing practice to feel comfortable sketching out their ideas and using their drawing skills to create the illusion of life in their work. Personally in my opinion, drawing skills for both film and animation are of great importance in this field of creative work because sketches are a great way to formulate and communicate visual ideas and work through problems…like thumbnailing out a storyboard, a thought, a vision. A sketch is usually the seed of every great idea and the groundwork of every major work of visual art, whether it be film, an animation, or a video game.
Although, it's always important to remember that these private animation and film schools are a business. Even though they ask to see a portfolio, most times the portfolio doesn't even matter if you get in or not. In reality, these schools just want your money whether they think you're suited or not for the program. With that being said, before you attend any animation or film school, find out what percentage of students find work in their fields after graduation. As well, who are the alumni. Are there any famous or well-known animators or directors who've graduated from the school? If so, that's a good indication of good training and education. Of course you can't rule out talent, but I really believe that great artists are a blend of both talent and skill. Talent might be something you're born with but it is the skill that will help that talent blossom. So in my opinion, this what a good animation/film school should help you accomplish. Although, now that you've decided to attend animation/film school, the big questions is, how do you find the right school that will help you best develop you skills based on your particular talents?
In the next blog post published Monday, I will expand more on what to look for when choosing the right animation/film school both public and private. Please subscribe for updates on new blog postings and video posts. Thanks!
Here's the very first film I ever made, Kip and Kyle, while in my 3rd year of animation school way back in 2000 when I was attending the Emily Carr University of Art and Design. This film was an assignment in lip syncing that took me three months to complete and would help define my sketchy style and aesthetic that I still use today.