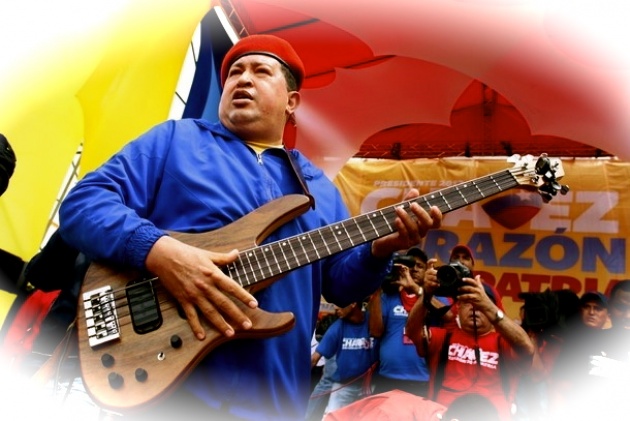 Democracy can be torpedoed by personality cult politics. Election does not equate to democracy or a free society. That is the most critical reason why any government under the rule of one person, clique loses its mobility as an open or democratic society. Hugo Chavez now joins other recent living gods as Robert Mugabe of Zimbabwe or Bashar Assad of Syria. Colonel Gaddafi though proved he was neither so immortal nor beloved. Vladimir Putin at least went to the trouble of the theatrics of leaving center stage then reappearing, but the Fat Lady or more accurately "Pussy Riot" may already be singing the requiem.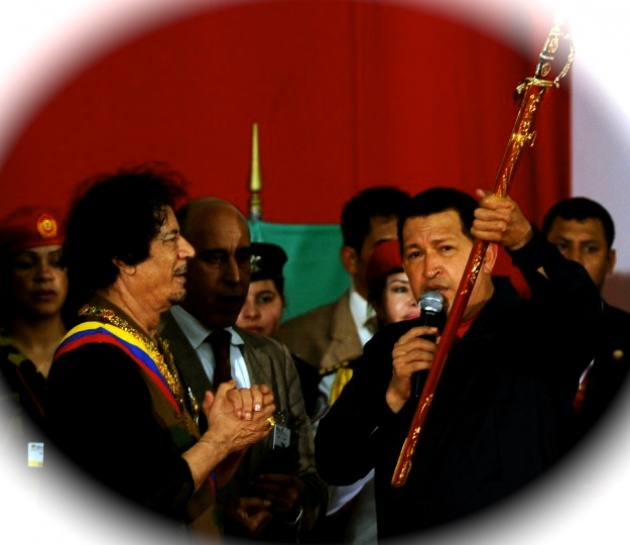 Venezuela as His Stage:
Hugo Chavez will now hug center stage for another 6 years extending his dominion for a 20 year term, subject to whether God has another design. Even there Chavez sought to author Divinity's judgment. He went from playing Hamlet with Simon Bolivar's bones to projecting himself as a Christian Saint. Now that he is feeling a bit better after extended cancer treatment, he went back to projecting the rock star, literally employing guitar as a prop.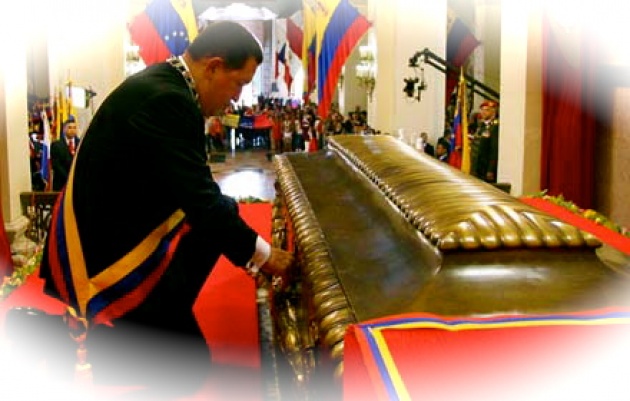 Chavez's resort to personality cult does not place Venezuela in positive light – it not only makes the dictator come across as over the top but also devalues the seriousness of elections and politics. Rather than a true choice and change, elections become part of the play for the one central character to extend his time on center stage. It does not matter if it is the US, France, Spain or Venezuela – all democracies need change at the top to flourish and survive.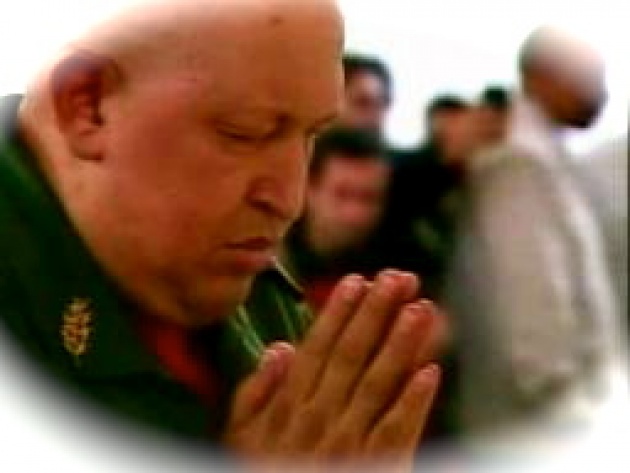 Poor Real Economic Growth in view of Resources Available:
Hugo Chavez can claim that poverty has been reduced and social programs enhanced during his tenure. However, the price of petroleum has risen by 400% to 500% during the same term. Comparing social program progress and economic growth by country neighbors as Brazil have done more with probably less resources and more to overcome. The most disadvantaged and society as a whole in Brazil as compared to Venezuela have made significantly greater strides under a left leaning government. Real economic growth has outdistanced Venezuela with less available for fiscal policy stimulus. Most critically, Lula had the good sense to leave after his stint marked by dramatic changes and by leaving made the most critical contribution to the health of Brazil's democracy. Unfortunately for Venezuela, as Chavez extends his dominion for another 6 years, it is free society and democracy that will face the cancer of personality cult politics. See our Previous Article: "Milosevic, Assad, Gaddafi, Saddam, Chavez"
Ambassador Muhamed Sacirbey - FOLLOW mo @MuhamedSacirbey

Facebook-Become a Fan at "Diplomatically Incorrect"







Twitter – Follow us @DiplomaticallyX







Also See Venezuela WebTV
See more at our Popular Video Blogs & Current News Event Articles