Human Brain Part 2:
Hind Brain:
Hind brain of human is composed of pones and medulla oblongata. And also cerebellum is present in hind brain.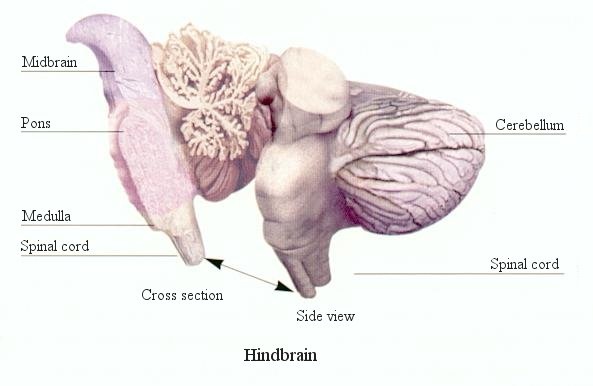 Cerebellum: It is involved in the learning and memory storage for showing different behavior and many more things. It also controls the balance of body and voluntary movement of the body
Pons:
Pons is located above the medulla oblongata. The main function of the pone is it controls transition between the sleep and wakefulness. And it also controls the pattern of breathing in human body.
Medulla Oblongata:
Posterior part of brain is medulla oblongata. The main function of medulla oblongata is to control automatic function like breathing, heart rate, and also blood pressure etc.