I love Pakistan because it is my dear homeland. It was dream of Allama Iqbal. The Quaid-e-Azam struggled hard against the Hindus and the British, to turn it into a reality. It is the land of my forefathers. They loved it. They worked for it. They offered sacrifices for it. Their bones are buried here. Then I have happy memories of my life related to this land. I spent my childhood and youth here. I live in it; I breadth its air; I drink its water and eat its food. It has protected me; it has educated me.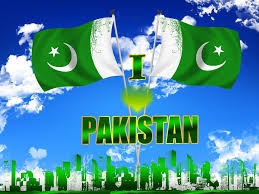 I love Pakistan for its people. It is the home of great warriors, poets, statesman, and artists. Iqbal, Quaid-e-Azam, Liaquat Ali Khan, and many other great men have been here. Major Aziz Bhatti and thousand others who sacrificed for Pakistan, have been living here.
I love Pakistan because, while living in it, we are free from the maltreatment of the Hindus. We are not forbidden to sacrifice the cow. Our shops are not looted by them, our houses are not burnt by the bad characters amongst them. The doors of all important services are not closed on us. We are not looked upon as disloyal to our country.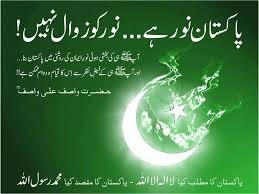 Moreover, I love Pakistan for its ancient civilization, its historical buildings, its beautiful natural scenery and its natural resources. Harapa, Mohenjodaro and Taxila provide a glimpse to the ancient civilization of this land. Historical places like Khyber Pass, Shalamar Gardens, Shahi Mosque of Lahore, Tomb of Jehangir; Masjid Mohabat Khan – al remaind us of the great achievements of our forefathers. Beautiful scenery of Kaghan, Swat, Amb, Parachanar, Dir, Chitral and the Lakeslike Loolossar, Saiful Malook, Kalar Kahar and Macnhar, attract thousands of foreigners every year.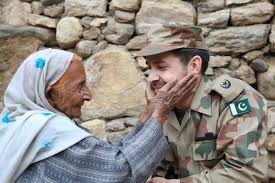 I love Pakistan for the sake of all the saints who lie buried in it. I love it for the sake of all martyrs who fought for it. I love Pakistan, because I am a Muslim. I love Pakistan because it will, sooner or later, win for itself, a place of great honour and importance, amongst the Muslim countries of the world.