"""" I SEE THE BOYS OF SUMMER """"
POET:- DYLAN THOMAS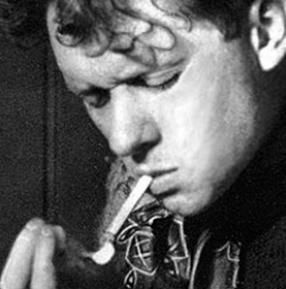 I see the boys of summer in their ruin
Lay the gold tithings barren,
Setting no store by harvest, freeze the soils;
There in their heat the winter floods
Of frozen loves they fetch their girls,
And drown the cargoed apples in their tides.


These boys of light are curdlers in their folly,
Sour the boiling honey;
The jacks of frost they finger in the hives;
There in the sun the frigid threads
Of doubt and dark they feed their nerves;
the signal moon is zero in their voids.


I see the summer children in their mothers
Split up the brawned womb's weathers,
Divide the night and day with fairy thumbs;
There in the deep with quartered shades
Of sun and moon they paint their dams
As sunlight paints the shelling of their heads.


I see that from these boys shall men of nothing
Stature by seedy shifting,
Or lame the air with leaping from its heats;
There from their hearts the dogdayed pulse
Of love and light bursts in their throats.
O see the pulse of summer in the ice.