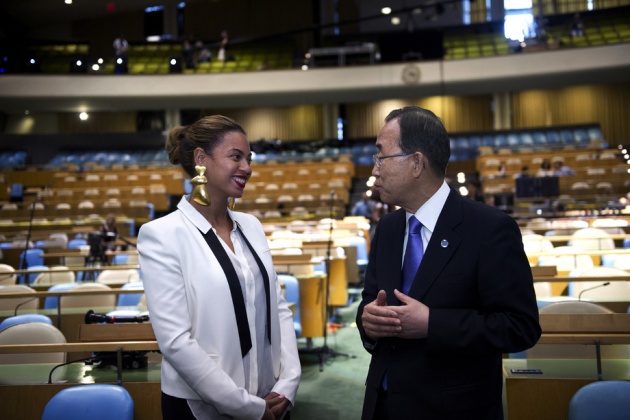 In advance of World Humanitarian Day, Beyonce recorded before a live audience at and dedicated to the United Nations and global citizens the song "I Was Here." She had the opportunity between rehersals to meet and speak to UN Secretary General Ban Ki-moon, or may be it was the other way around. The Secretary General looks like he is blushing! Here is the UN Photo caption: "Secretary-General Ban Ki-moon speaks with Beyoncé Knowles, an American singer and songwriter, during rehearsals in the General Assembly Hall for the recording of the song, "I Was Here," in front of a live audience." August 9 2012 (UN Photo/Mark Garten)
World Humanitarian Day is observed August 19, 2012, "global day to celebrate humanity and the spirit of people helping people. The campaign calls on people to 'make your mark by doing something good, somewhere, for someone else, and say, 'I WAS HERE'" The song video will be released globally on 19 August. Beyoncé and songwriter Diane Warren are donating the video to the campaign. See advance of song video at our Film Report.
On 19 August, the campaign aims to reach one billion people in a day with a single message. The campaign website www.whd-iwashere.org provides the public with an opportunity to unite and share their own individual acts of good. Communities and organizations across the globe will celebrate the Day through commemorations and public events, from Dubai to Geneva, Bangkok to Panama City and Addis Ababa to New York. According to UN News Centre: in 2008, the UN General Assembly designated 19 August World Humanitarian Day to raise public awareness of humanitarian assistance worldwide, recognize people who risk their lives to help people in need, wherever they are, and to mark the day in 2003 when 22 people lost their lives in an attack on the UN offices in Baghdad.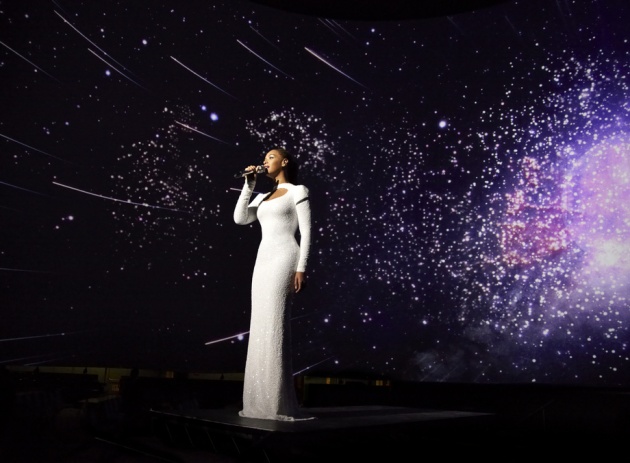 Ambassador Muhamed Sacirbey - FOLLOW mo @MuhamedSacirbey

Facebook-Become a Fan at "Diplomatically Incorrect"







Twitter – Follow us @DiplomaticallyX







For many further current news event articles, see our popular video blogs at Diplomat Artist Channels