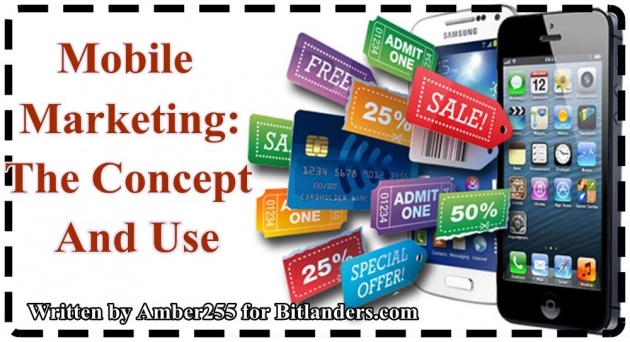 Impact of Mobile Marketing Solutions To Business Success: The Concept and Use
Photo credit: theblog.adobe.com - Edition by Amber255 via Bitlanders.com
Time ago, I wrote about mobile app integration in business for the benefit of current and future customers and even companies itself. I want to start some conversations about Impact of mobile marketing solutions to business success. This time, I want to talk about basic knowledge of mobile marketing: how it contributes to our business, and what barriers can stop us from its implementation.
The rapid advancement of mobile technology provides new opportunities to all business minded people for marketing activities. Smartphones that become increasingly popular in the world force companies to change their business habits, to adapt their marketing strategy to smart devices, and thus increase the efficiency of their business. Mobile channel offers new ways for companies to communicate with customers, attract customers, and enhance brand awareness.
Today, when the smartphone has become the best friend of a person, it has become much easier for business to reach and keep customers using mobile phone marketing. People use a mobile phone for work, games, information search on the Internet, so they easily find a company brand. The smartphone in today's world turns into a handheld computer from a conversation tool, which we use for not only surf the Internet but also make deals, order purchases from the Internet, check stocks on bonds exchanges, etc.
While reading, don't forget to visit QUERLO CHAT:
With the help of mobile marketing, we get the possibilities of the wider business organization, which have special significance and influence on the business efficiency and creation of added value. In the business sector, the marketing becomes more and more important, because any organization is not only a subject who aspires for personal profit but also an entity that dictates market requirements and quality of production.
Mobile space requires different marketing organization and strategic decisions, different integration into the business process, establishing communication, measuring the user's value and finally, a gained benefit for the business. It requires to create competitive advantages.
So, let's talk about the concept of mobile marketing and the possibilities to use it.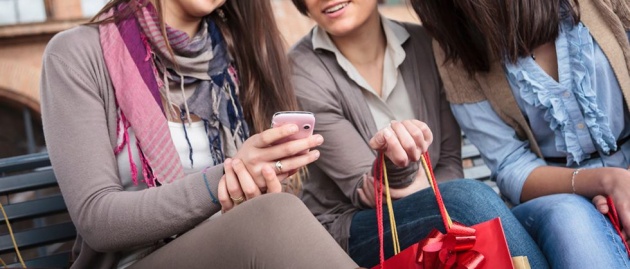 Mobile marketing solutions - Photo credit: daveramsey.com
Mobile Marketing Theoretical Aspects
Mobile marketing has recently received special attention. This interest came from the advancement and popularity of mobile technology. Their impact on marketing activities is undoubtedly high. The mobile technology not only offers new marketing channels to companies but also influences how the companies run their business.
In order to understand what is mobile marketing, first, it is necessary to get acquainted with its concept, the reasons for its emergence, and to analyze the main possibilities and barriers of the mobile marketing application.
If your plans don't include mobile, your plans are not finished. - Wendy Clark, Coca-Cola

Credit: econsultancy.com
The Concept of Mobile Marketing
Taking into account recent advances in mobile technology and the growing number of mobile devices, the mobile channel has become a new medium for marketing activities. The benefits of a mobile marketing system over the structure of traditional marketing tools are theoretically obvious.
The emergence of a new marketing concept determines the new marketing organization principles and methodologies, their features of expression and application possibilities that need effective exploitation to gain a competitive edge.
In order to understand the importance of mobile marketing as an effective tool that influences the efficiency of companies, it is necessary to present the causes of mobile marketing's emergence and to conduct an analysis of the concept of mobile marketing.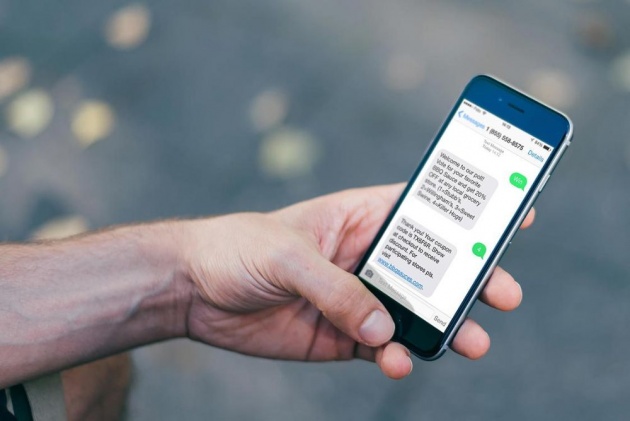 Mobile marketing - Photo credit: fondazionenenni.blog
The main reasons why the mobile marketing is so popular:
The increased number of mobile devices;
The convergence of mobile networks and the Internet;
Switch to 3G (now we have 4G and even testing 5G mobile) system;
The emergence of a wide range of highly personalized applications and services.
We can say that the development of mobile technologies has become the main reason in the emergence and development of mobile phone marketing, that gives many opportunities to organize your business globally and more efficiently.
Understanding of Mobile Marketing
The sources online and even literature offer us a few quite different mobile marketing descriptions. Because many give the different explanations of mobile marketing, there are some discussions going still, and we have not one single description what is the mobile marketing. Different authors describe mobile marketing in a different way, highlighting different features, elements, and the goals.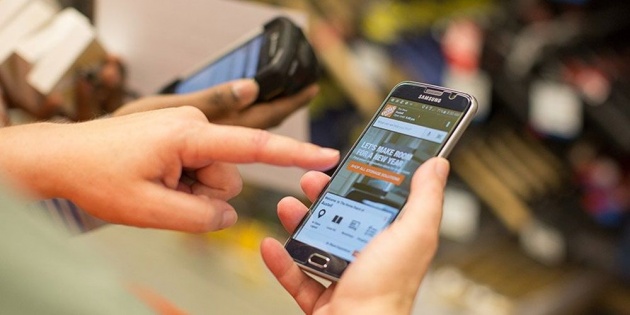 Mobile marketing tools- Photo credit: twitter.com
In addition, we find the different terms defining this new form of marketing in the scientific literature, such as mobile marketing, mobile advertising, wireless marketing, wireless advertising.
The Mobile Marketing Association defines mobile marketing as a set of tools that allow organizations to interact directly with their customers through any mobile device or network. (The source: mmaglobal.com).
On the internet, I found such definition that mobile marketing is a wireless network for consumers to send personalized information, services, and information that easily promotes the goods or services. All this we send independently of time and place. According to the author A. Scharl, mobile marketing relates to marketing activities and applications used in mobile commerce. It is any transaction in monetary value with a mobile network that we can consider as mobile marketing. (The source: citeseerx.ist.psu.edu)
What is Mobile Marketing? - TrafficTouchPro via Youtube.com
Other researchers define mobile marketing as the use of mobile tools for marketing communication. This includes not only communication, which is an important part of any marketing strategy but also mobility. The mobility allows communication without any time or space constraints.
We can say that mobile marketing is marketing using mobile tools like communication and an entertainment channel between the brand and the end-user.
And what says Wikipedia?
Mobile marketing is multi-channel online marketing technique focused at reaching a specific audience on their smart phone, tablets, or any other related devices through websites, E mail, SMS and MMS, social media or mobile applications. Mobile marketing can provide customers with time and location sensitive, personalized information that promotes goods, services and ideas.

Credit: en.wikipedia.org
As mobile marketing is still enough new phenomenon, and the scientific literature defines this term differently. From the foregoing definitions, we can see that some authors emphasize mobile marketing is for to communicate without space and time constraints, other authors focus more on mobile technologies, third see mobile marketing as a new business model that allows for commercial transactions.
The Use Of Mobile Marketing
Effective use of mobile marketing opportunities is highly dependent on the company's ability to use this new form of marketing. Detection of mobile marketing opportunities is an important part of the work of marketing specialists, as their effective exploitation adds value to the products and services provided and helps to develop the company's activities more efficiently and successfully.
I can testify that its true. After our company introduced an app for the employees, the efficiency of our work raised up to 25%. To New Year we should release an app for the customers, and it also should increase the company's efficiency even more.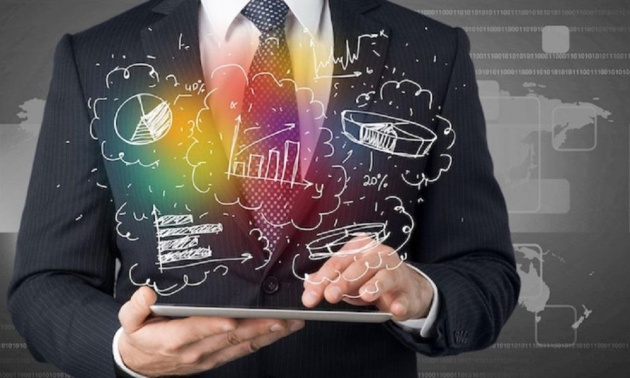 Mobile Marketing in Business - Photo credit: twitter.com
The main possibilities of using mobile marketing in business:
Sales - mobile marketing tools allow the companies to increase purchases and benefits for the users, to introduce the company's brand to the current and future consumers, and to encourage their loyalty.
Communication - approaching customers to understand their needs, behavior. The opportunities offered by mobile marketing help us better analyze and meet customer needs. The customer is given more help in choosing, buying, and using the item. It provides more information, ensuring a faster response to the request.
Serving - improving customer service by providing them with added value and providing more, needed, fast information. Mobile sales allow us to take into account the needs of a single user - they get correct, complete information about only the goods and services they need.
Cost minimization - various business activities (service, sales, marketing) cost less.
Advertising - gives businesses the opportunity to create a brand image, enhance brand awareness, increase traffic to their website, and reach the right users at a low-cost around the world.
Mobile marketing in today's business has far more advantages and opportunities than traditional marketing.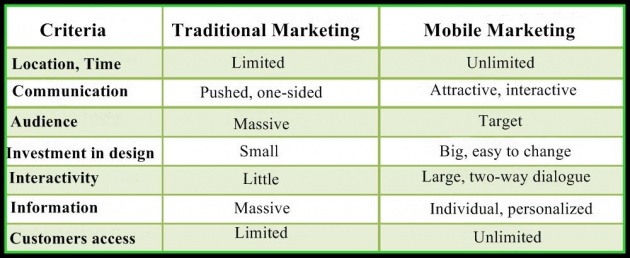 Mobile marketing comparison with traditional marketing
Created by Amber255 via Bitlanders.com
The key to mobile marketing is its unique ability to give information in an interactive way, without any time or place restrictions. Mobile channels with 24/7 access to unique clients can create interactive relationships by identifying not only consumer identities but also purchasing habits, geographic location, and social communication patterns. By creating the proper user experience, mobile devices give users with what they want, and at the same time, it is a powerful next-generation platform for marketing professionals in designing and implementing mobile marketing strategies.
Straightforwardness, relevancy, timeliness, accessibility, and insight of unique customers - these benefits of mobile marketing give companies new opportunities to measure marketing investment return and thus increase business efficiency.
I really believe that in the near future, the mobile phone will become an integrated advertising channel, like television or print media, and a mobile phone is even the best marketing tool.
Marketing professionals can use the mobile channel to take into account loyal customer behavior and apply reward patterns to them. Easy-to-access content can also help you manage bids at a lower cost. The potential of the mobile device platform can also be exploited by creating an interactive program for customer collaboration. Collaboration programs - consumer forums, user-generated content, mobile focus groups further enhance the need for mobile marketing.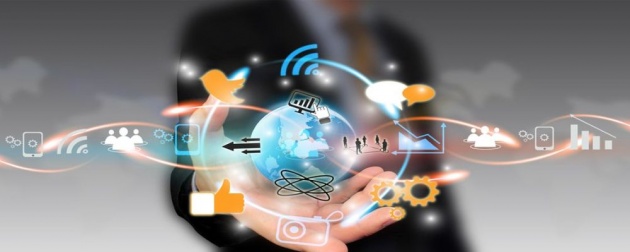 Mobile advertising - twitter.com
Marketing professionals can offer their customers products and services based on their place and offering a personalized information. These benefits of mobile marketing are used to create and adopt mobile applications for a variety of tasks. This saves cost and time for customers. Thanks to the applications created for mobile phones, users can do a lot of tasks. They can even complete the entire shopping process from search to delivery.
A mobile device can also be an effective new product development channel. In this case, customers opinion is accumulated with minimal time and money costs.
The mobile devices can also be used by companies to optimize business processes, especially those related to data collection. Mobile marketing can also help increase brand awareness. It can be enhanced by video and product demonstrations, through games or contests.
Mobile marketing also offers businesses a unique opportunity to personalize their prices for each customer, so the highly competitive pricing strategy prevails in the mobile world.
The mobile phone is ideally suited for managing customer service issues. Many companies offer online order tracking, respond to customer requests, provides an opportunity to pay bills, offer services after people buy goods, and all this through a smartphone.
Some companies offer the billing services through a mobile phone. An effective mobile customer service strategy can help businesses more efficiently meet their customers' needs and increase shopping convenience.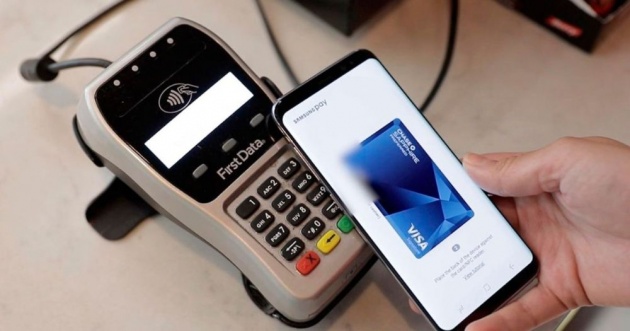 Mobile Marketing startegies - Photo credit: eleconomista.com.mx
Thus, marketing specialists can successfully exploit the new business model and adapt the opportunities offered by mobile marketing. Those who take advantage of these mobile marketing benefits can increase customer loyalty to the brand, create long-term value for both the company and the customer, and create competitive advantages that allow them to stay in the competitive market.
Mobile marketing can successfully be used to increase sales, communication, customer service, cost reduction, advertising. All this enables businesses to create a brand image, increase brand awareness, increase traffic to their website, and at the same time reach consumers at the lowest cost worldwide.
Mobile Marketing Foundations - Video credit: MarketMotive via Youtube.com
Basic Mobile Marketing Barriers
Unfortunately, in my country, the features of this marketing tool are not fully exploited still. There are a number of reasons why marketing specialists do not want to switch from traditional marketing to mobile marketing. The main problem is that marketing representatives lack the experience of mobile marketing and that this phenomenon is still sufficiently new. In addition, marketing specialists are not specialists in new technology. Therefore, unique mobile marketing proposals need time and investment from specialists to make these processes work. For example, the portal platform for payment systems and digital customer service's procedures need a lot of knowledge and skills.
Basic Mobile Marketing Obstacles:
Mobile web browser possibilities;
There is a lack of standardization; phones have different screen sizes, operating systems, and browsers; besides, mobile technology is constantly changing;
A lack of technological skills;
Perception of the traditional culture of commerce;
Lack of knowledge and understanding of the benefits of mobile marketing.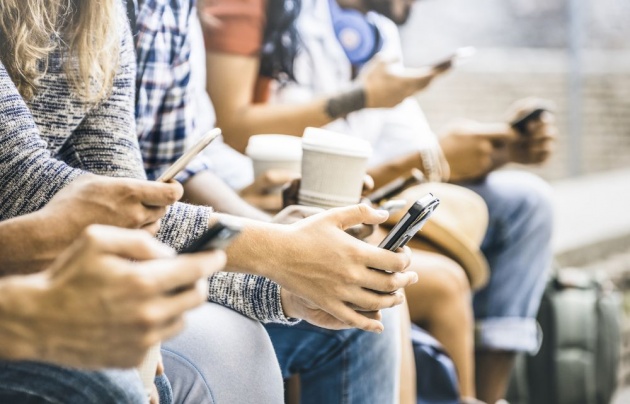 Movile Advertising - Photo credit: news.google.com
The mobile phone is great for shopping, but it's not convenient to search for products on the Internet via the small screen and small keyboard. Security, product tangibility, and lack of experience are key barriers to using mobile marketing in the business strategy.
Data security and privacy are among the most important challenges for businesses, as even 90 users are concerned about the data available in their personal mobile device to third parties.
Mobiles are still at much risk - mobile devices are often overlooked by users, and their passwords are weaker than in personal computers. In addition, smart devices are increasingly in use by consumers, and thus, more and more personal data is being accumulated, which can be severely affected by phone loss. With the increased number of mobile gadgets we get increased risk of data loss. But lately, there are new ways to protect data on mobile devices. Many companies use unique features to enhance protocols, but there are other security options such as using the phone's location feature, payment card companies can see where the customer paid by card.
The Final Note
The mobile platform of all marketing opportunities offered by the new media tools has great potential for business success. Marketing professionals can create mobile portals to enhance their business or brand awareness, and develop other mobile marketing tools that help reach potential and existing customers.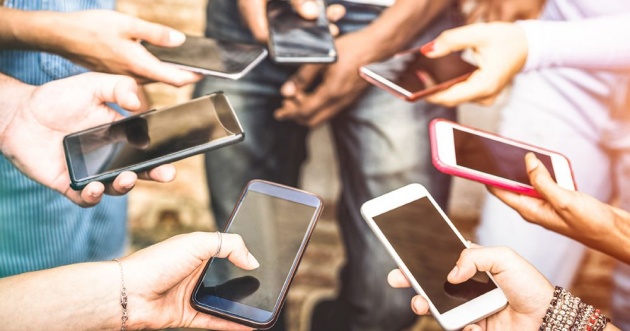 Mobile Marketing in Business - bucyrusschools.org
In summary, we can say that mobile channels provide marketing professionals with a user-centric business tool with the significant potential to increase the efficiency of a company's operations. The barriers to mobile access to the market have dropped so much that mobile marketing business opportunities have become not only conceptually attractive but also do not need significant upfront investments.
Mobile marketing in today's business has far more advantages and opportunities than traditional marketing.
Mobile devices can also be used to optimize business processes and manage customer service issues. However, note that the business has not yet fully exploited the opportunities offered by mobile marketing.
If you're not using mobile marketing to attract new customers to your business, don't worry — your competitors are already using it and are getting those customers instead. - Jamie Turner, 60SecondMarketer.com

Credit: econsultancy.com
Next time we will talk about the Importance of a mobile marketing strategy and what makes a marketing complex. Stay connected!!!
***************************************************************************************************
Thank you for stopping by and reading my blog.
2018, All Rights Reserved.
You are very welcome to join Bitlanders and share your valuable knowledge and opinion.
***************************************************************************************************
You can check my other blogs :
1. Best Seven Smartphones for Business Users
2. Is it worth to create a mobile application for business?
3. Things to know before creating a business mobile application
Come back to find more...
***************************************************************************************************