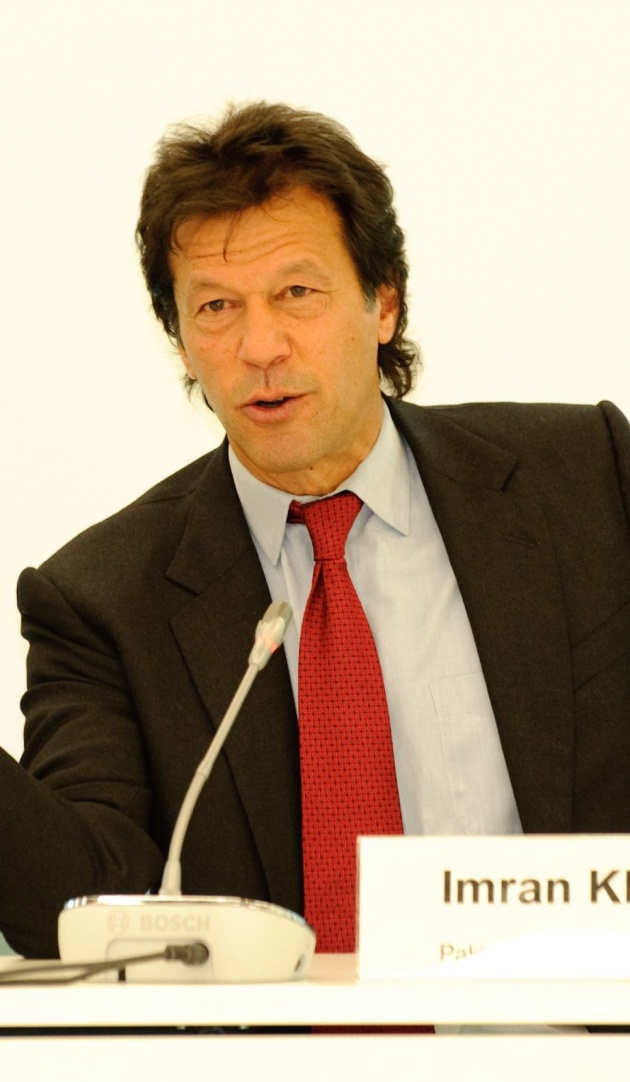 WHO IS IMRAN KHAN ?
Imran Khan is currently a Pakistani politician and a former cricketer who represented Pakistan in international matches.Right now he is an active politician and is the leader of a political party named,Pakistan Tehreek-e-Insaf.He is 63 years old and he married twice but both of the marriages proved unsuccessful.He is a father and has two sons.He owns a hospital in Peshawar and Lahore named,Shaukat Khanam Memorial Cancer Hospital and he also has a college in Mianwali,his hometown named,Namal College.Pakistan's only World Cup victory in 1992 also came under his captaincy,he is very famous for that victory as well.
PERSONAL LIFE :
Though Imran Khan has been very successful on the cricket pitch and on the political ground but he wasn't lucky enough to be successful in his personal life too.He married twice but both the times his marriage proved to be unsuccessful and resulted in divorce.In 1995 he married a women from England named,Jemima Khan.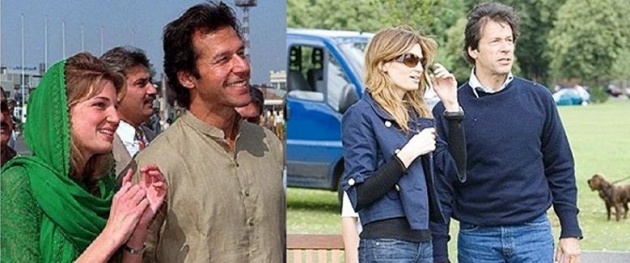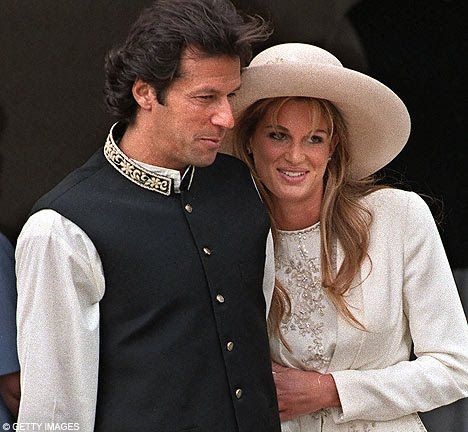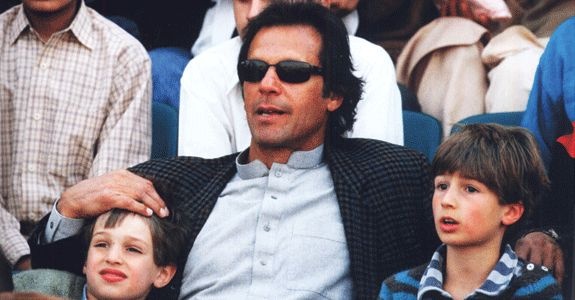 IMRAN AND JEMIMA
Imran has two children from Jemima and both are sons named,Sulaiman and Qasim.They divorced each other in 2004 after 9 years of marriage.It's rumored that the for reason for their divorce was the cultural differences between them.But even after the divorce Jemima has been a good friend of Imran and supported his political party in the general elections of 2013 and even wished him good luck for his second marriage with Reham Khan.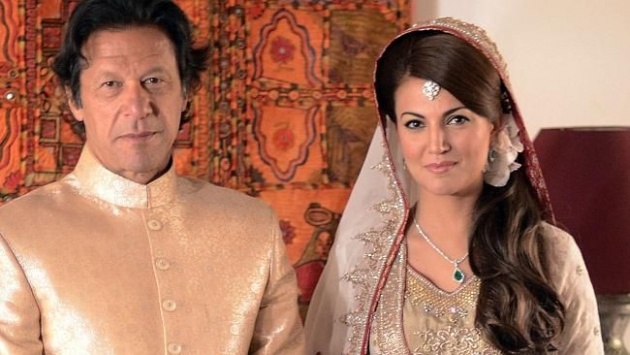 IMRAN AND REHAM
Imran Khan married another women in 2015 named,Reham Khan,who is a Pakistani but she too lived in England.Reham was a divorcee and had 3 children from her first marriage.Their marriage lasted for 10 months only as both parted their ways.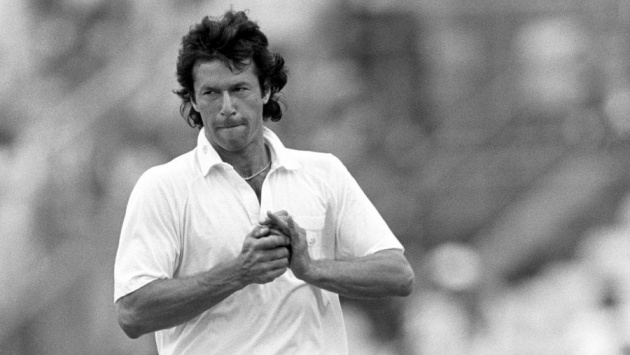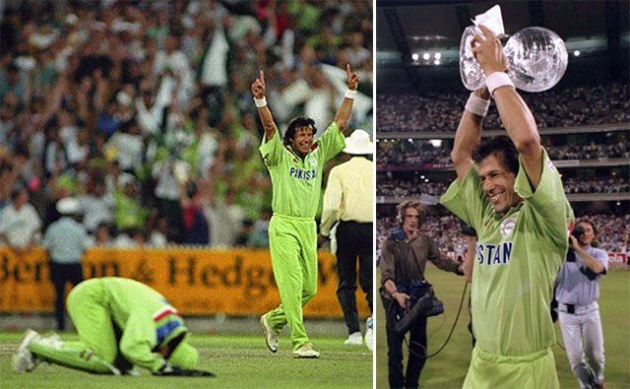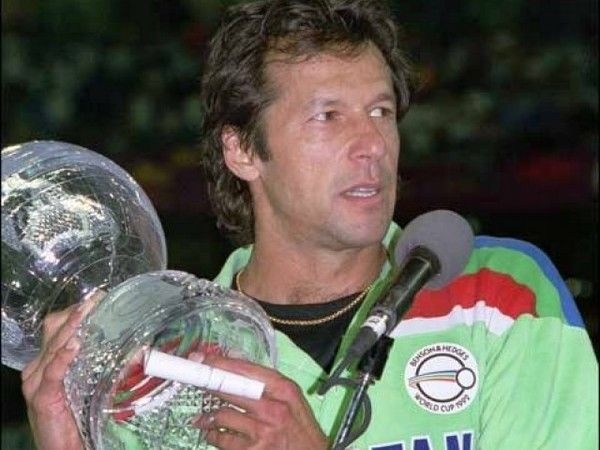 IMRAN KHAN AS A CRICKETER
Imran Khan is a former cricketer who represented Pakistan at the international level.He debuted as a fast bowler in 1971.He was at his peak in 1982 and that's when he took over the captaincy of Pakistan Cricket Team.Later as he grew old his contribution as a bowler was not much and he started batting well and went up the order to bat.He turned out as an all-rounder.Imran Khan has played 88 test matches picking up 362 wickets and scoring 3807 runs with an average of 37.69 whereas he played 175 ODIs and picked up 182 wickets and scored 3709 runs with an average of 33.41.As the stats shows his success was quite more in the test cricket and at that time test cricket was called the real cricket.In 1992 Cricket World Cup,Imran led the the Pakistan team and under his captaincy made Pakistan win its first ever and only World Cup till now.In that World Cup his contribution was more as a batsmen than a bowler,however he took the last wicket and made Pakistan the World Champions.He took retirement from the ODIs right after making his country proud in 1992 whereas earlier in the year he took retirement from the test cricket.
SHAUKAT KHANUM MEMORIAL CANCER HOSPITAL
Imran Khan is the owner of this hospital which he named after his mother and he built this hospital by getting influenced from her mother's death who died due to cancer.Mostly,75% of patients who can't afford the treatment are treated free of cost in this hospital and it is funded by Imran Khan.This hospital is located at two big cities of Pakistan which is Lahore and Peshawar.Imran Khan has also decided to open another branch of this hospital in the 'city of lights',Karachi.Imran Khan also owns a charity organization named,Shaukat Khanum Memorial Trust.Both of these hospitals are constructed from the funds recieved by this trust as people donated and from Imran Khan himself.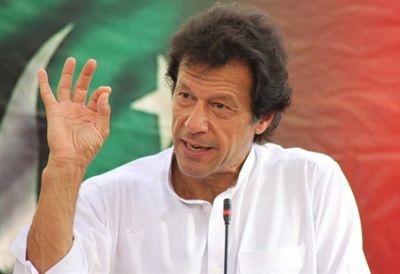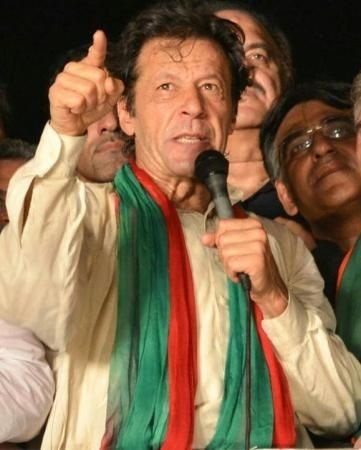 IMRAN KHAN AS A POLITICIAN
He joined politics in 1996 when he founded a political party named,Pakistan Tehreek-e-Insaf.His party was not famous at all till 2011 when he addressed a huge gathering and with time his popularity increased rapidly.He took part in the general elections of 2013 as a major party and as a strong contender.He promised 'A New Pakistan' and also called his huge gatherings as 'tsunami'.His party's symbol of vote was 'bat'.However,as the results of the elections began to came his party didn't prove that strong as it was looking before the elections.Pakistan Tehreek-e-Insaf was only able to win 35 seats out of 342 national assembly seats whereas it made an upset in the province of Khyber Pakhtunkhuwa where it won 56 seats out of 124 in the provincial assembly and made a huge upset by defeating Awami National Party who has been making their government for years in the province.They made their government in the province.On the other hand,they were only able to win 28 seats out of 371 in the Punjab assembly,4 seats out of 168 in the Sindh assembly and Pakistan Tehreek-e-Insaf wasn't even able to win a seat in the Balochistan assembly.
*All images are taken from google.