It was usual weekend day in the Lebanese restaurant jam packed with foreigners, business people and officials having a taste of Lebanese food. it was busy weekend as Friday is off in Afghanistan.
Everything seemed quite okay till mid night.Suddenly huge explosion was heard around the restaurant. A suicide bomber along with his two other armed partners rushed and attached restaurant. suicide bomber detonated himself at the entrance gate making it easy for his friends to enter into main hall and start killing foreigners and local people.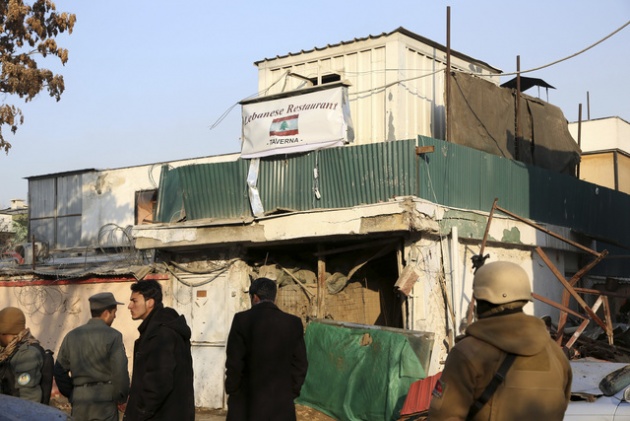 According to Kabul police chief Gen.Muhammad Zahir Zahir, more than 13 foreigners and 8 Afghans included were killed as a result of the attack carried out.Injured people were shifted to local hospitals.
Taliban have claimed responsibility for the attack.This attack has once again raised fingers on credibility of Afghan security forces whether they are ready to stop such attacks in such a sensitive diplomatic area.
Afghanistan government and rest of the world have condemned this deadliest attack on restaurant.Sympathy messages have been sent from all over the world with victims and those injured ones.