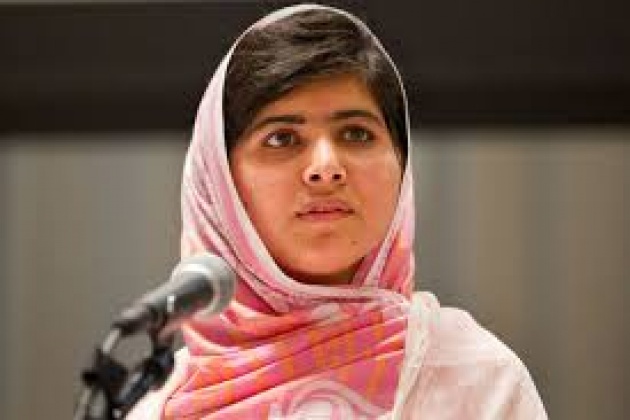 Although I'm not a terrorist, three days ago I felt like one, when I was denied access to The Kaufmann Concert Hall at the 92nd Street Y in New York City. Christiane Amanpour was interviewing Malala Yousafzai, the young Pakistani activist campaigning for the right of education, and it would have been a dream come true for me to attend the event. Because of my credentials as a Senior Editor for the Annex Press, my experience as a writer for women's rights across the world (especially those dealing with the violence of the Taliban) and the 8 articles (read below) I have written about Malala pretty much from the very first moment she was shot, I thought the organizers would have given me the possibility of a lifetime to witness this inspiring icon in person. I was wrong.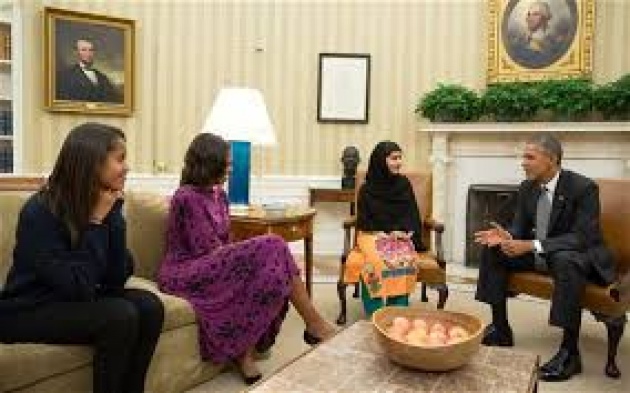 Despite the missed opportunity, I was even more disappointed this past Friday morning when I read that Malala had not been awarded the Nobel Peace Price. I don't want to take anything away from the Chemical Weapons Watchdog, but I was surprised nonetheless. Since she was attacked on that van in the Swat Valley a year ago, Malala has showed the resilience and determination of a true leader. At the age of 16 years old, she has achieved more than most world leaders do in their lifetimes, and is resolute to continue her campaign for the right of every child to receive an education.
In my heart Malala won the Nobel Peace Prize. With her inspiration, she has reached places nobody had been able to reach. With her words, she has moved hearts nobody thought could be moved. With her pen, she has shown how to counteract the Taliban extremists, demonstrating to the whole world that a powerful education can effectively neutralize violence and weapons. Countless people across the globe have been affected by her story, and even more are now being motivated to follow her lead. This world needs to be re-shaped from its foudation, and - as Malala always says – everything has to start from education. Education brings peace. Education brings progress. Education brings prosperity. Malala is asking our world leaders not to turn a blind eye on the most important value in a civilized society... All they have to do is listening to her.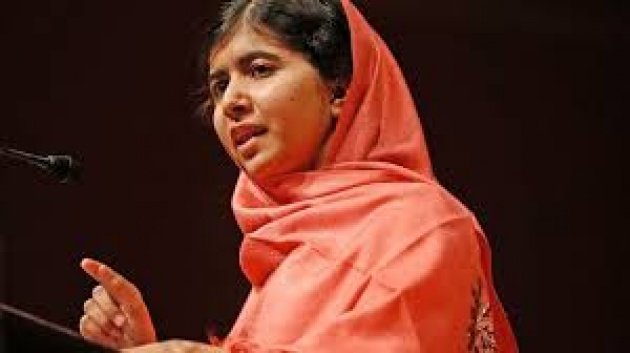 It all sounds easy, doesn't it? Unfortunately, that's not the case. For a successful education system to be in place, first a nation needs to be free. Without freedom, citizens can't receive a constructive education, and everything else goes down the drain. Many world leaders have no interest in offering a competitive education, because citizens are much easier to control when they're illiterate. It's in these despotic rulers' interest to make sure their populations keep living in the same conditions they live, and without a solid grasp on what went - and is going - on in the rest of the world, they're much easier to exploit. As advocate for universal schooling, Malala is fighting against everything in the way of education, and these leaders know it. This is what scares me.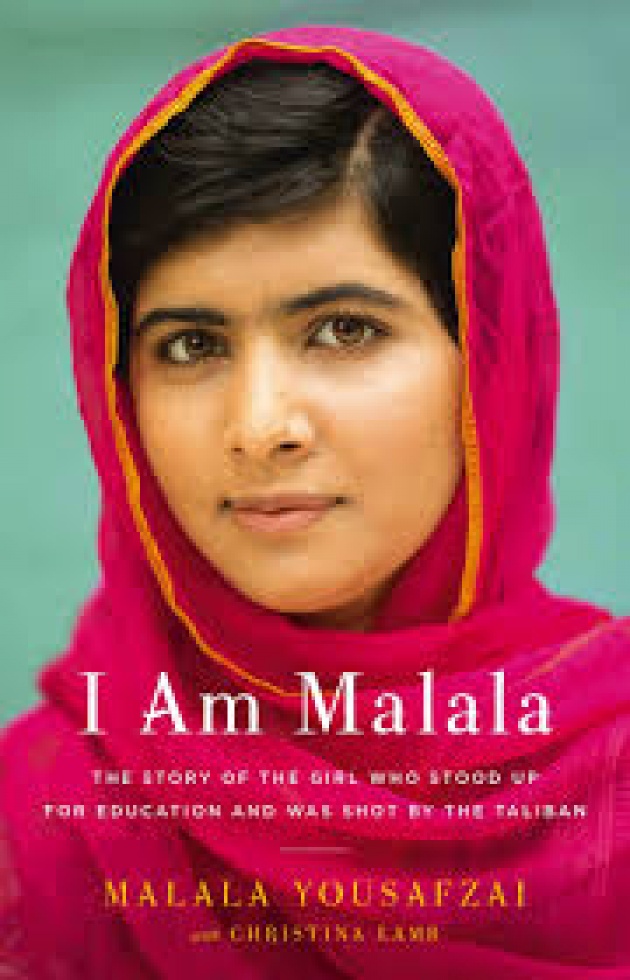 Malala is being protected against terrorists and anybody with an evil motivation to hurt her. However, she's only 16 years old, and I fear for her life. She was already famous before coming to New York, but after addressing the United Nations, meeting the Obamas at the White House, being on popular TV programs such as the Daily Show, winning the Sakharov Prize, coming out with her best-selling book "I AM MALALA", and establishing her Fund, she is now more exposed than ever. I can't help being fascinated and inspired by her commitment, but I wonder whether or not this is too much for somebody at such a young age. She bears enormous responsibilities, and along with millions of supporters she's also becoming a bigger target for the extremists. After all of this is over, who will protect her?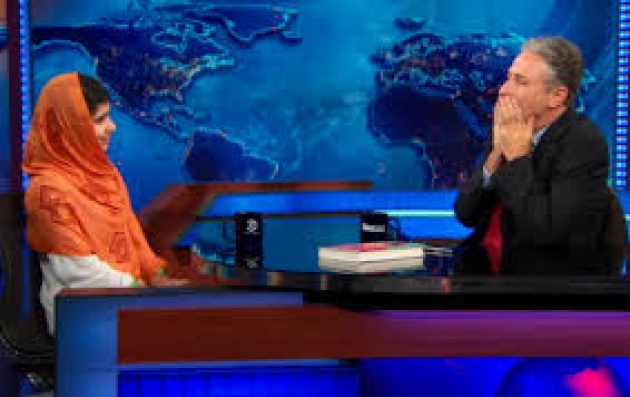 Malala is not just courageous; she's also generous. On a recent interview with BBC, she said that progress in Pakistan and Afghanistan is only possible with a dialogue with the radical group. She said that without an open discussion with the Taliban, the very same people who tried to kill her and have sworn to continue their criminal quest to silence her, peace won't be feasible. "That's not an issue for me, that's the job of the government... and that's also the job of America", she announced, making sure the implicated leaders would get the core of the message.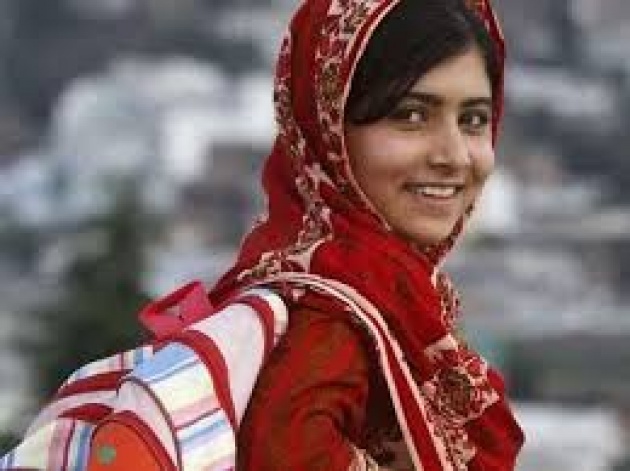 Malala is speaking for every child victim of violence and injustice, especially those who find themselves dealing with the radical group. Some Pakistani and Afghan girls are still prevented from going to school, and the education system in Afghanistan and Pakistan is still not strong enough to provide full security to its citizens. Malala is a tremendous advocate for female empowerment, but many Pakistani and Afghan women still experience a suffocating repression. For some of these women in Afghanistan and Pakistan, education is the last of their concerns, as they have to deal with more vital issues, such as domestic violence and honor killings. What makes these circumstances even worse is the religious propaganda of the extremists, who continue to use the Holy Quran to support and justify their deplorable acts. Malala's remarks about this have been categorical: "Killing people, torturing people and flogging people… it's totally against Islam. They are misusing the name of Islam." This is another reason that in my heart Malala won.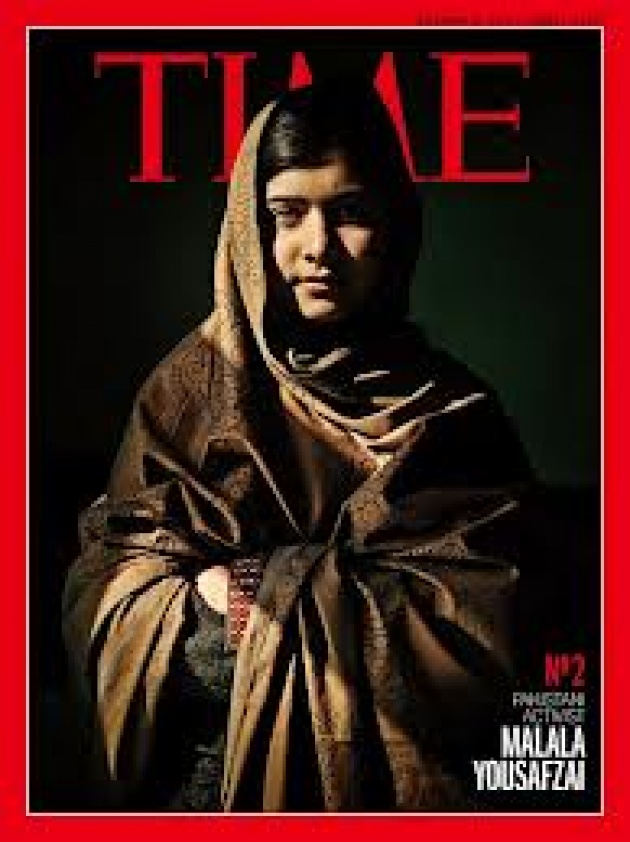 If you would like to follow Malala's steps during the last 12 months, please refer to the list my articles below, and feel free to comment and share on your social media network. The bigger the social media campaign we can build around Malala, the bigger the support we can provide. :-)
MALALA YOUSAFZAI: A HEROINE FIGHTING FOR PAKISTANI AND AFGHAN EDUCATION
PAKISTANI SCHOOL GIRLS INSPIRES AFGHAN WOMEN
MALALA, SHAZIA AND KAINAT GIVE COURAGE TO AFGHAN WOMEN
MALALA'S STORY POSES SOME QUESTIONS FOR THE SAFETY OF PAKISTANI AND AFGHAN WOMEN
PAKISTANI AND AFGHAN WOMEN CHEER MALALA YOUSAFZAI'S NOMINATION FOR TIME MAGAZINE'S PERSON OF 2012
PAKISTANI AND AFGHAN WOMEN CHEER FOR MALALA'S RECOVERY
MALALA YOUSAFZAI STARTS A FUND FOR FEMALE EMPOWERMENT
AS VIOLENCE AFFLICTS SCHOOLS WORLDWIDE, FILM ANNEX CONTINUES ITS MISSION TO IMPROVE AFGHANISTAN EDUCATION
Giacomo Cresti
Senior Editor Annex Press
Film Annex
http://www.filmannex.com/webtv/giacomo
follow me @giacomocresti76
subscribe to my page! :-)